Whether you're a novice or expert, Skillshare is an excellent platform for mastering new skills and tapping into your creativity.
The table below is a breakdown of some free expert-led online courses you can study through Skillshare:
Courses
Categories
Creative

Photography
Creative writing
Graphic design
Music
Illustration
Animation
Film and video
Web development
UI/UX design

Build

Freelance and entrepreneurship
Business analytics
Leadership and management
Marketing

Thrive
Here are the benefits of learning a new skill with Skillshare:
Access to high-quality course materials and online classes taught by highly experienced teachers
Study at your own pace
Receive personalized recommendations based on your interests
Take as many classes as you want
The courses are beginner-friendly
Access the free courses from your phone or laptop, at home, in the office, on the go, or wherever you learn best
The short courses include hands-on projects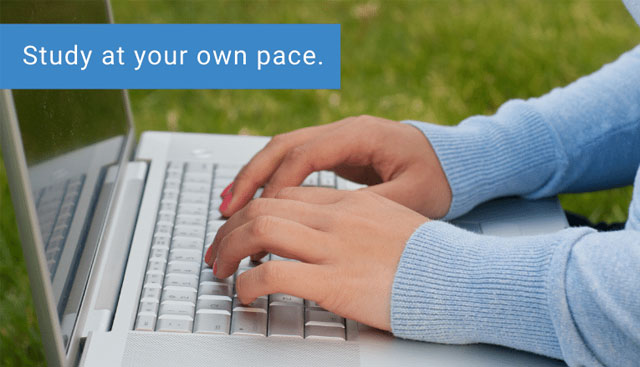 So, without further ado, here is a comprehensive list of the best free Skillshare courses you can take to master a new skill.
1: Documentary Photography: Capturing Places and People
If you want to learn how to take a perfect photograph that captures a place, person, or something in its context, then documentary photography can help you.
In this course, Ami Vitale, the renowned National Geographic photographer, teaches you how to capture stunning images that enthrall and inspire viewers.
During the lesson, you'll be taken on an adventure to Venice Beach, California as Ami shares her documentary photography techniques.
The lessons you'll cover are:
Documenting a place in 2 photos
Shooting sunrise
Equipment
Perspective
Shooting sunset
The documentary photography skills you'll learn during these lessons include:
The art of patience and repetition, where you'll learn the importance of staying in one place rather than chasing down your subjects
How to best approach people, and what you can do after you take their photo
How to capture the most honest photos by keeping a low profile and streamlining your equipment
How and why you need to have backups for your backups, as well as why you need to keep your camera in working order
How to avoid unwanted attention, tunnel vision, and other pitfalls of the traditional approach through Ami's travel stories
It's worth noting that National Geographic photographers are known for capturing the highest standards of documentary photography; they're also known for being able to tell compelling stories through their photos.
Ami Vitale was one of the National Geographic photographers awarded in a prestigious photo contest for her images taken at a panda reserve in China; the featured story was "Pandas Get to Know Their Wild Side."
Here's a review from one of Ami Vitale's students:
I love how she demonstrates her lessons by going to an actual place and taking actual photos. Highly recommended class!

Sandra Marie Llarenas
2: Creative Writing: Crafting Personal Essays With Impact
This one-hour creative writing master class teaches you how to transform your story into a powerful personal essay. You'll learn how to craft your personal voice with a wider context, as well as how to connect with the people you want to reach through your writing.
The course is taught by Roxane Gay, author of the New York Times best-selling essay collections, Bad Feminist and Hunger. She also wrote the nationally recognized bestseller, Difficult Women.
Roxane's writing has also been featured in McSweeney's and Tin House.
This course will give you practical advice, actionable tactics, and sample essays. Moreover, you'll be able to take advantage of a series of 8 video lessons that will guide you from your first idea to a final publication-ready piece.
Roxane's course is great for anyone with a desire to write. She will help you:
Tell your story with a specific purpose in mind
Embrace larger conversations and timely themes in your work
Conduct critical research to support your work
Navigate personal memories to write your truth
Write and revise your final piece
Submit your work for publication
Most importantly, the course also contains a downloadable worksheet to help you practice creative nonfiction writing.
Here's a review from one of Roxane Gay's students:
………… A great teacher, and a wonderful breakdown of every step of the process with a lot of tips!

Yara Shaheen-Abuelreish
3: Low Budget Filmmaking: Tips and Tricks for an Indie Look
If you own an iPhone and aspire to work in local media outlets or cinemas, this low budget filmmaking course may be of interest to you. With Matty Brown's course, you'll learn low-budget filmmaking tricks you can use to achieve an emotive, indie-inspired look.
In this free course, you'll learn:
How to achieve Matty's in-camera effects with any device
Matty's creative editing workflow
How to use Matty's DIY approach to think outside the technical settings and shoot with the heart when creating your travel video, documentary, short film, music video, or personal piece of art
Matty will show you how an everyday walk to a coffee shop can inspire the creation of a short film—one with big emotions and tension.
Matty Brown is an award-winning filmmaker and a 16-time Vimeo Staff Pick winner. He has also been featured in various festivals and publications, including:
Tribeca Film Festival
New York Times
The Atlantic Magazine
The Hollywood Reporter
Sundance
Here's a review from one of Matty Brown's students:
I loved this class! Very inspirational. Made me want to grab my camera and go shoot something.

Edward Romero
4: Going Freelance: Building and Branding Your Own Success
If you're considering going freelance or looking to take your freelance career to the next level, this course will increase your chances of success. The course is taught by the founders of Working Not Working, Claire Wasserman and Justin Gignac.
This nine-lesson, 50-minute course will lay the foundations for becoming a freelancer and give you insights into the things you need to consider along the way.
In each video, Justin Gignac and Claire Wasserman share inspiring personal stories and examples, as well as insightful tips to help you become the kind of freelancer you desire.
You'll learn how to:
Build a portfolio that captures a recruiter's attention
Seize opportunities for authentic networking
Market yourself effectively on social media
Pitch traditional media
Set yourself up for financial success
Start side projects
You'll also learn essential business concepts, including:
Budgeting
Saving
Paying taxes
Most importantly, you'll have access to numerous sites and side projects to get you started on your freelance journey.
Here's a review from one of the students:
Great class. Anyone considering doing freelance work should take this class.

Janny White
How to Get Started for Free
If you sign up on Skillshare, you'll get one free month of unlimited access to the platform's catalog of courses to explore the platform before committing yourself financially.
Most importantly, you can cancel the free trial subscription before it expires to avoid being charged.
Frequently Asked Questions
Can I get a refund for my Skillshare membership payment?
If you contact Skillshare within 7 days after your payment has been processed, they'll refund your annual membership fees.
What does Skillshare cost?
For more information on membership pricing in your region, you need to create an account. If you are an existing member, you can check your current price on the payments page.
Does Skillshare work with schools, libraries, and nonprofits?
Certainly. In fact, Skillshare offers discounts to nonprofits and schools through its Teams plan.