Here's something we can all agree on—we need more hours in the day to get everything done.
However, even when you're busy raising a family, studying, or building your career, it's equally important to find time to pursue wholesome interests.
Hobbies are fundamental to living a balanced life.
Without a hobby, life can quickly become too routine—wake up, work, eat, sleep, repeat. With routine comes a lack of interest, loss of momentum, and boredom.
Your day feels less mundane when you have a fun activity to retreat to after work or during your free time. Actively pursuing hobbies you find pleasurable also provide a healthy outlet for exploration and personal expression.
We'll explore four hobbies that can help busy women slow down, relax, enjoy life, and even learn something new while at it.
1: Say Yes to Adventure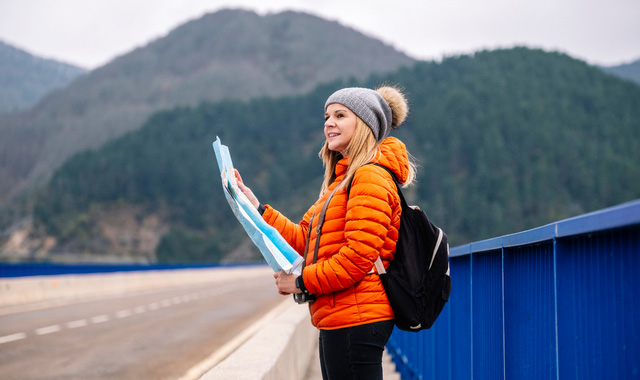 As a busy woman, being exposed to different cultural nuances through travel can help you appreciate life and leave you feeling richer on a personal level.
Such benefits can also extend to your professional life.
How?
Maybe you've been experiencing a creative block lately, or you lack the drive you once had, which has left you feeling stuck in a career rut.
In such a case, a change of scenery can be a great source of inspiration.
Luckily, there are tons of great travel packages you can take advantage of. These range from visiting a local winery to getting lost in the small tropical island of Bora Bora.
For example, Google Flights' intuitive calendar displays a list of available airlines, allowing you the flexibility to pick or change travel dates and flight tickets for your convenience.
You can also:
Shop for week-long solo trips and all-inclusive vacations on Priceline
Elevate your travel experience with bundle trips on Expedia
Use Skyscanner to find flights between countries
If you're a busy woman looking for a life-changing and empowering hobby, traveling might just be what the doctor ordered.
Such an experience will push you outside of your comfort zone and inevitably make you a more confident and independent individual.
On a professional level, traveling can also help boost your organizational skills—as you budget your money, plan your stay, and draft your itinerary.
Traveling also offers you a chance to:
Make lifelong friendships with global networking opportunities
Learn a new language to give you a career edge
Spend some time on self-reflection so you can gain renewed efficiency
Provide a much-needed mental break from everyday stresses and recharge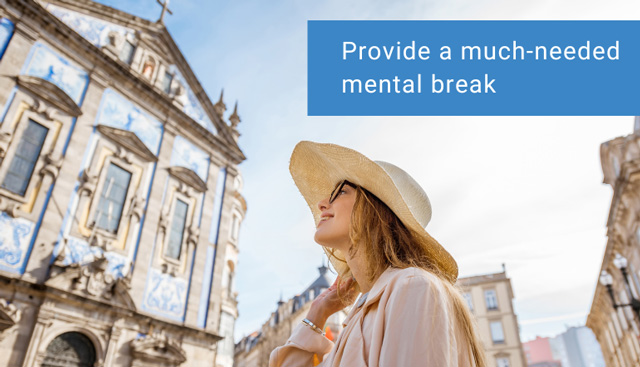 2: Get Your Groove On
What better way to fine-tune your coordination, learn a new skill, and just have pure, unadulterated fun than with dancing?
Did you know a simple 30-minute dancing session can burn up to 400 calories?
The best thing is that dancing not only gets you a great full-body workout for improved endurance and flexibility, but it also bolsters mental health by decreasing stress levels.
Additionally, a study looking at ways to combat memory impairment by the Frontiers in Ageing Neuroscience suggests that increasing aerobic exercise through dance can help protect our brains from premature cognitive decline.
Meaning, even an hour spent pole dancing or belly dancing can provide the escape your mind needs after a long day stuck behind a desk.
Among the many benefits of choosing dance as a hobby for busy women is that it's not limited to a dance studio.
Thanks to the power of the internet, online dance classes are readily available. All you need is a clutter-free floor space at home, a water bottle, and a workout mat.
Start by selecting your favorite dance genre, then choose the intensity of an online dance class based on your physical fitness, energy levels, mood, and more.
The table below provides details about five online dance classes.
| | | |
| --- | --- | --- |
| Online Dance Classes | Paid/Free | Class Details |
| STEEZY | Paid | Offers pre-recorded dance-style tutorials to learn advanced dance skills with pro moves |
| Obe Fitness | Paid (1-month free) | Ideal for beginners who want to dance through fun, engaging, and live sessions |
| The Class by Taryn Toomey | Paid | Focuses more on freestyling than step-by-step instructions for a heart-pumping workout minus the rigid dance movements |
| 305 Fitness at Home | Paid | For busy women looking to build their self-confidence with the help of confidence-boosting instructors and an incredible playlist |
| CLI Studio | Paid | Offers hip-hop, contemporary, jazz, ballet, modern, tap, and musical theater dance classes |
You can also find free dance classes on YouTube, such as this free hip hop dance class:
3: Channel Your Inner Michelangelo With Sculpting
Historically, hobbies that tend to be popular with women are geared towards activities such as gardening or DIY crafts, like decoupage, scrapbooking, and candle making.
You can steer clear of the norm by indulging in a rewarding hobby like sculpting.
Even if you don't consider yourself artistic, you'll be glad to know that there are numerous YouTube channels that provide step-by-step sculpting tutorials for beginners and pros alike.
If you choose sculpting as a hobby, you'll learn how to create three-dimensional pieces of artwork using mediums such as:
Oil-based modeling clay
Polymer clay
Stone
Sand
Wax
Glass
Ice
Expert tip: Sculpting is a smart choice for busy women because it typically takes 7-days for a sizable clay sculpture to dry. Meaning you can focus on other important work-life responsibilities as you wait for your masterpiece to cure and be ready for decoration.
4: Express Yourself Through Writing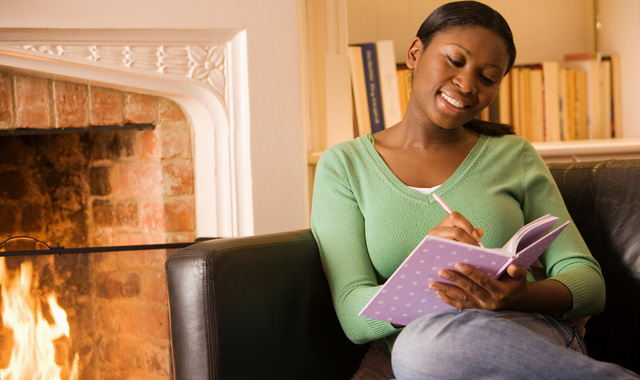 If traveling, dancing, or taking up sculpting are activities that don't tickle your fancy, how about trying a creative outlet such as writing?
Writing, be it blogging, journaling, fiction, or nonfiction, is arguably the best form of self-expression. What's more, it's an ideal activity to help you unwind whenever you want some time for self-introspection.
Just you, a blank page, a vivid imagination, and maybe a glass of wine to keep your creative juices flowing.
The biggest advantage of documenting your thoughts in a journal or blog is that it could potentially lead to a new career.
While a pen and paper or a laptop may suffice, clarity in writing is a skill that can only be honed through:
Taking an online course to sharpen your writing skills, clarify your thoughts into a logical process and boost your confidence as a writer.
Joining writing workshops where you can also meet people with shared interests. They can become your future readers or collaborators in the publishing industry.
Reading books from renowned authors such as Ernest Hemingway or Mark Twain.
Pro tip: Great writers have a signature style that's unique to their writing. You can learn how other writers create their style and create your own, which sets you apart.
What to Look Out for When Choosing a Hobby
Sometimes enjoying new experiences such as going to a concert, visiting an art gallery or museum may spark an interest or remind you of an old childhood passion.
However, the easiest way to find a hobby is to take an online class.
You never know, taking a course in sculpting, writing, dancing, and more might help unearth a passive interest that's lay dormant for years.
So, when deciding the type of hobby or hobbies to invest your time and energy in, ask yourself the following questions:
Will the activity allow you to unplug?
Will it give you purpose in terms of personal development?
Will it teach you new skills and capabilities?
Will the activity deepen your relationships?
Will the hobby allow you to utilize your innate talents?
Will you have a more meaningful social standing?
Will the pursuit improve your mood and life satisfaction?
Start a New Hobby Today
Finding a wholesome recreational activity can involve:
Taking up crafting
Traversing the world
Attending a dance lesson
Taking a sculpting class
Whatever method you use, be intentional to find an activity that makes the most out of your free time.
Also, be sure to pick a hobby that first makes you happy. Any improvement, especially in your career, should be a bonus.
Fortunately, a hobby is not set in stone. If what you settle for doesn't quite fill the gap, swap it for an activity that breathes new life into your busy schedule.