Can you make money copywriting? Yes, and plenty of it.
If you're good at what you do, you can earn money working freelance as a copywriter with little to no experience at all.
But first, what is copywriting?
Copywriting, as the name suggests, is writing copy. We can define copy as words carefully designed to move people to take positive action.
Copywriters get paid to use persuasive words to convince the reader to take the desired action.
Whether it's making a purchase or subscribing to an email list, the work of a copywriter is to increase the numbers by convincing the reader.
Copywriting differs from direct marketing. A copywriter shows the customer the value of a product or service while entertaining them and without sounding salesy.
Copywriting is more than just written content. It's understanding the psychology behind why people buy and then using that understanding to encourage the person to take action.
Get Started As a Freelance Copywriter
The advantage of choosing copywriting as a career is that even complete beginner copywriters can make some money. It's not the most difficult skill to master.
As a total beginner, you'll need:
A computer
Internet Connection
Excellent writing skills
Ability to tell stories
You need a computer, as that's where you'll be typing and editing your work.
An internet connection is necessary for online research and to submit your work.
You need to write well so that people can clearly understand what you're saying.
Copywriters need the ability to tell stories. That's how you capture and maintain the attention of the reader.
Copywriting requires you to put in lots of effort. You need to master the skill. It's different from simpler ways of making money online, such as taking surveys, where you don't need any particular ability.
As a beginner, you can start with the easy short forms of copywriting. The simplest copywriting gigs you can start with include product descriptions, short b2c (business-to-consumer), or b2b (business-to-business) emails.
You may start out by joining a freelance site and advertising your services as a copywriter.
There are tons of courses online that can help you be an excellent copywriter. If you're serious and you build on what you're learning, in a short period, you'll have mastered these simple copywriting skills.
Here's a table with some of the most common skills copywriters need:
| | |
| --- | --- |
| 1. | Be a good writer. Master sentence structure, grammar, and vocabulary. |
| 2. | Write simple 5th-grade sentences. |
| 3. | Ability to tell stories in a captivating way. |
| 4. | Ability to move people to take action. |
| 5. | Be ready to accept feedback—positive or negative—and then work to improve. |
| 6. | Be a good reader and be able to proofread and edit your own work. |
Types of Copywriting
One of the hardest hurdles to overcome when starting out in copywriting is deciding which type or form of copywriting suits you.
You may be tempted to be a jack of all trades and a master of none. That would be the wrong way to go about it.
Not that you can't specialize in more than one type of copywriting. But you need to start from somewhere as you hone your skills in different areas.
Types of copywriting include:
Direct response copywriting: This is copy crafted to lead the reader to make a decision right there and then.
SEO (Search Engine Optimization) copywriting: This is copy written to increase its chances of being found online when the reader types certain keywords into search engines such as Google.
Brand awareness copywriting: Sometimes, copy simply makes people aware of the brand's existence. An example would be advertising in a magazine. The reader doesn't need to take any immediate action.
With this knowledge, you can now decide which forms of copy come naturally to you. You have an endless list:
Social Media Ads
Google Ads
Blog posts
Emails
Product Descriptions
Brochures
Direct mail
Landing pages
White paper
Headlines
Video scripts
Etc, etc
How to Build Your Career As a Copywriter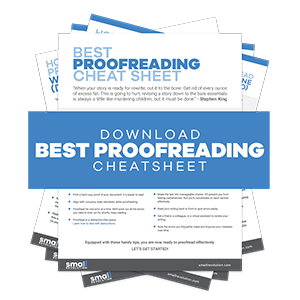 Once you decide that you're ready to start copywriting, there are a few things you need to know. For people to hire you, they need proof that you can deliver.
So how do you prove you can write when you're just starting out? You'll need to build a portfolio.
Now, don't fret. You don't need something super-elaborate.
Suppose that you decide to start out writing product descriptions. After you've practiced and gained confidence in yourself, you need to publish a few samples of your work online.
You can decide to create a simple portfolio website. Even a one-page website is good enough. Or you can publish an article or two on free sites like Medium.com.
When you have proof of your abilities, potential employers won't wonder if you can deliver.
If you advertise your services on freelance sites, include a few of your best samples.
Many people get attracted to copywriting because of the promise of good pay. That's understandable. But how much you eventually earn as a copywriter depends on how hard you work at the beginning of your career.
When you're just starting out, you may have to accept some low-paying jobs. This gives you the opportunity to earn employers' trust before you can start raising your rates.
Keep Honing Your Skills
Don't let the excitement of starting to earn more money prevent you from improving your art.
There are many skilled copywriters in this industry who work hard every day to get better at what they do. There are also many people joining the industry every single day.
To get consistent work, you need to stand out.
Copywriters don't just write; they tell stories. They write copy that stirs people to action.
Since copywriting is a form of marketing, you expect results to come out of your writing. Are more people clicking on Ads or adding to cart? That's how you know you're successful.
To make that happen, you need to encourage people to take the desired action. Your art of story-telling, together with a subtly blended call-to-action, will work. That means you need to keep getting better at what you do.
With copywriting, practice makes perfect. You don't become better by waiting until you get a gig to work on. Practice. Practice. Practice.
Make it a habit to write something every day. See writing as part of the exercise you need to stay healthy in your craft.
Skilled copywriters are also adept readers. Simply put, you can't be a good writer if you're a poor reader.
There's more than enough information online on copywriting. To get better, you need to read a lot. By reading, you get used to forming clear, concise sentences and subconsciously develop your own tone of writing.
How to Get Better-Paying Clients
Some of the starting rates are simply too low to sustain you. For instance, starting with $5 or $10 gigs is okay at the beginning. But it's not sustainable.
You need to get your footing in the industry before you can start earning your worth.
So, how do you get better-paying clients after you've mastered your trade? You'll be surprised how easy it is.
First, you need to market yourself. Again, this is nothing too complicated. It's as simple as mentioning on your social media platforms that you're a copywriter.
What does your Facebook bio say? How about Instagram? You can also create a LinkedIn account and mention the services you offer so that people can easily find you when they search for the type of work you do.
As you get better at copywriting, you can start cold pitching clients. This means you search around for companies who might need your services and then offer to provide what they want.
You can also find well-paying clients on some job boards.
However, to build your career in content marketing, you need to do more. Market yourself. In fact, you can't expect to succeed among top copywriters if you're scared to or hold back from marketing yourself.
Get Training
Up to here, the answer to your question—what is copywriting—is clear. But you may wonder how to go about starting your new career. If things still seem confusing, don't despair.
As already stated earlier, you can learn a lot by just reading on your own. But to get really valuable information and good copywriting skills, you need training.
Courses like Small Revolution's SEO Copywriting Course can help you soar quickly in the industry when writing for search engines.
Small Revolution also has a great course for eCommerce copywriters.
Enroll now to build your career from the ground up.