The aim of this guide is to highlight the importance of securing your passwords and to help you choose a secured password management tool to store, organize and secure your store's different passwords.
eCommerce stores will be using a number of accounts and will be using different passwords for each account (using the same password for all accounts is not recommended). These may be too many that there's a tendency to interchange or forget these passwords.
Nowadays, password theft is rampant and we don't want these thieves to access any of our personal or business accounts. To avoid these, first, it is important to create unique and strong passwords and to keep them safely in place. It's a good thing that there are already password systems or password management tools that we can utilize to securely store all our passwords and logins in one place.
Aside from securely store passwords, there are a lot of other benefits that you will get when you're using a password management tool for your store. Here are some:
You'll get to control who has access
No passwords are floating around on the Internet
You can cancel access very quickly
You can change passwords quickly in case an employee leaves on bad terms
It can be used to store many pieces of information, not just for their store
The two most common and secured password management tools that we can use for our eCommerce store are LastPass and Passpack.
LastPass
LastPass is a simple free password management tool that offers multiple layers of security to be able to protect sensitive information such as passwords and logins to one safe place. With LastPass, you are assured that your data remains private with you.
It can automatically log you on securely to a selected site without remembering all your by just a single mouse click. This application runs on Windows, Mac, Linux and even mobile phones(available on Premium version only). It will be added to your browser extension so you simply need to click on your LastPass Password Manager to load the options.
To use LastPass, we need to download it and install on our browsers. You can either use the Free version or upgrade to a Premium version. Download LastPass here.
Features include a one master password to be used as your main password, option to back up and read from your USB key and Phishing protection. Click here for the list of all features included for Free and Premium editions. Premium versions available are the following:
1. $24 per year which is good for 1-100 users
2. $20 year is good for 101-1000 users
3. $18 per year for 1001 to 10000 users
4. $14 per year for users from 10001 up to 100000
Pros
Compatible with most browsers and can be used in any browser.
Saves you time logging in and checking out by saving and auto-filling of your usernames, passwords, and online forms
Saves a cached copy of your information stored encrypted on your computer.
Also has a mobile website setup at m.lastpass.com for phones with web browsers
Cons
The premium edition comes with a cost.
Long installation process.
Advanced features are not included on the Free edition.
LastPass Video Tutorial available here.
LastPass Enterprise Manual, a step-by-step guide on using LastPass
Passpack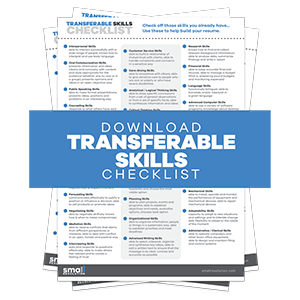 With Passpack, you don't need to remember all the Internet logins that you created. You can also organize them. This will save you a lot of time every day. It has added protection where Passpack locks up after being inactive for some time then you'll need to add a packing key to go on.
It also has a disposable login feature where you can create a password and packing key for one single use. This protects you when you need to log in using a different computer or a public computer.
Creating groups is also available in Passpack. This lets you create and share password entries for each group or department.
To create a Passpack account, you simply need to enter your desired User ID and password as well as the Packing key. No other information necessary, as simple as that.
You can select either the free version or the paid plans depending on how many users and passwords you need for your business.
Passpack Plans
Free: with 100 Passwords and can be shared with 1 user only. You can have 3 disposable logins too.
Pro: $1.50/month. With the Pro version, you can create up to 1000 passwords and can share this to 3 other users. Plus you can create 5 groups with 30 disposable logins that can be used.
Group: $4/month. This one is good for small scale business as it can accommodate 1500 passwords and can be shared to up to 15 users. With Group version, you can create up to 80 disposable logins and 25 groups.
Team: $12/month. This is for medium scale business that can accommodate up to 2000 passwords and can be shared with 80 users. You can create up to 100 groups and 300 disposable logins.
Biz: $40/month. This is the most pricy plan that can create up to 10000 passwords. This is for large scale business. Passwords can be shared up to 1000 users. 300 disposable logins and groups can be created.
Pros
It has secured encryption and host-proof hosting.
It allows you to share accounts with your family, team members, clients and employees easily.
Helps you create strong passwords.
It is browser-based so you can access it anytime and anywhere without installing it on all computers.
It also has an auto-login button to automatically access your selected site.
Cons
Free account can only store up to 100 passwords and share them to 1 user only.
A subscription fee is required if you want more users and passwords.
Cannot contain password pack on physical medium like a USB key.
Passpack Video Tutorial available here
A useful step-by-step Guide on how to use Passpack can be found here "Getting Started Guide: Passpack Administration"
Using any of these password management tools will help you with your business security and organization.
In choosing a password management tool, it is important to make sure that the tool you choose can be trusted for safety and security as this will store sensitive information about your business and financial status.
They all have good and valuable features, you may choose one that will fit the type of business you have and will give you the best benefits.
Photo by Logan Kirschner