The allure of working from home is hard to resist and as the wave of work-from-home jobs continues to rise, data entry jobs are becoming a far more viable career choice.
Work from home data entry jobs have grown in popularity for a number of reasons:
They are flexible! You can make your own hours.
You work at home, in your own comfort.
There are jobs available to those with both entry-level and senior-level experience.
There are opportunities for either full-time or part-time work.
It can be a great source of extra income.
All you need is a home computer and a strong internet connection.
Let's explore this further: what do data entry jobs really entail?
Types of Data Entry Jobs
These are the data entry roles you're likely to encounter, regardless of experience:
Data entry clerk
Data entry administrator
Data collector
Data coordinator
Billing clerk
All these jobs more or less involve feeding numerical data into an electronic system.
What does this mean for you?
The popularity of work-at-home, paid-per-hour jobs has led to an increase in scams and fake job postings.
Read on to find out where you can find legit, reliable job opportunities and avoid becoming a victim of con artists.
Reliable Sources for Data Entry Jobs
If you are looking to find data entry work suited to your level of experience; look no more. We have compiled a list of reliable sources of work-from-home data entry jobs:
FlexJobs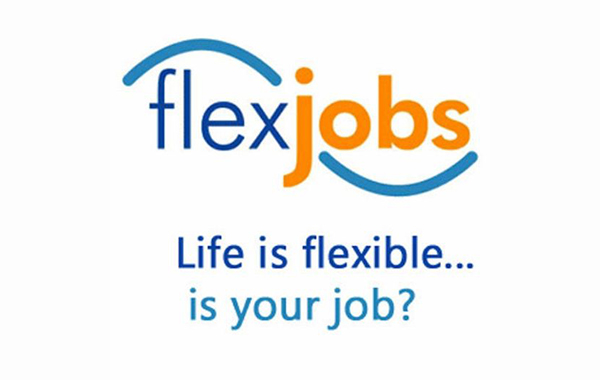 FlexJobs is a job service that offers flexible, remote job listings for job opportunities best suited to your experience and interest:
Part-time
Freelance
Temporary
Contract-based
While this company is based in the United States, they aim to attract talent regardless of nationality. Whether you are in the United Kingdom or Nigeria, there is a flexible remote-work option for you.
FlexJobs connect job seekers with the right employers. They have partnered with thousands of rigorously vetted companies to ensure that all jobs posted on their site are legitimate and professional job opportunities.
How Does It Work?
FlexJobs requires a membership fee of $225 per month. This grants you access to thousands of available jobs across over 50 career categories.
The best thing about FlexJobs is that they take great pains to make your job search experience better, easier, and faster.
In return for the membership fee, you'll get access to:
Unlimited, legitimate entry-level to senior-level job listings
Skill tests
Customized job searches
Resume profiles
Career coaching
Clickworker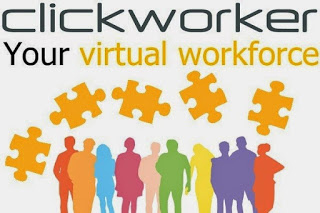 Clickworker is a company that uses an internet-based workflow system. They engage thousands of work-from-home individuals to assist companies in the efficient processing of projects.
These workers use their own computing equipment and set their own schedules.
The projects involving data entry jobs include:
Text creation
Categorization
Copy editing
Proofreading
Research
Surveys
How Does It Work?
First, you must sign up as a Clickworker. This is free of charge.
You are then required to fill out a user profile, with specific information about you.
Once your profile is set up, you undergo short assessment tests. These tests gauge your skills and determine which position best suits you.
Complete tasks are paid on a piece-rate basis. You will receive a fixed fee for each properly completed micro-job. Clickworker usually pays on a weekly or monthly basis depending on the completed data entry tasks.
That is all it takes to get a data entry job and join the team of millions of work-from-home Clickworkers. Easy peasy, right?
MicroWorker
MicroWorkers is a crowdsourcing platform that connects employers and workers alike. Their goal is to provide effective solutions to businesses looking to outsource projects.
They specialize in deploying micro-jobs. These small tasks are then compiled into a larger, completed project. Some of the jobs are:
Data collection
Data analysis
Moderation and extraction of data
Annotation
Categorization
Translation
Product testing
Survey jobs
How Does It Work?
You, the potential microworker, will undergo qualification tests. This information groups you according to your specific, special skills and experience.
Then, you are free to do the jobs available to you and earn money once your task is rated "satisfied".
You are free to take as many jobs as you can. Your time is not limited: you can work whenever.
Additionally, depending on your special skills you stand to earn more money.
The Smart Crowd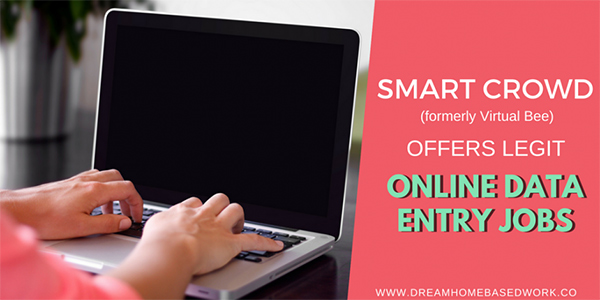 SmartCrowd, operating under the umbrella of Lionbridge, engages individuals to produce high-quality datasets for their customers.
By engaging the SmartCrowd community, they produce services as required by the client. It could be through:
Translation
Data enhancement
Localizing content
How Does It Work?
It is fairly easy to get set up at SmartCrowd.
You first register to the site. You will then give the following information:
Your education background
Language skills
Areas of expertise
Afterward, you go through evaluation tests, such as typing tests, to gauge your speed.
You start receiving tasks once the evaluation is done.
Upon successful completion of tasks, you earn money according to the nature of the task.
As is typical of remote data entry opportunities, you get paid upon successful completion of tasks as opposed to per hour.
Amazon Mechanical Turk
Amazon Mechanical Turk is a crowdsourcing marketplace. They make it easy for businesses to outsource their jobs to a virtual workforce.
They enable companies and businesses to harness the collective intelligence, skills, and abilities from a global virtual workforce.
This workforce is involved in:
Data duplication
Transcription
Data categorization
Data moderation
Data verification
How Does It Work?
Businesses submit Human Intelligence Tasks, popularly known as HITS. You do not require special skills and thousands of HITS are readily available.
To be a worker, you would first have to be registered on the MTurk website. The process from there is easy and can be summarized in three steps:
Payment is received either directly into your account or through Amazon gift cards.
In just a few easy steps, you'll be elbow deep in home data entry opportunities and earning money from your work at home.
Upwork
Upwork is a web-based platform that has brought visibility to remote working. It offers a platform for workers seeking the freedom of online work to connect with businesses.
Freelancers are primarily from the United Kingdom, the United States, Canada, and Australia. However, opportunities are available for any skilled worker no matter the location.
They connect businesses and professional workers for work on specific web-based projects. Projects range from:
Social media marketing
Content writing
Graphic design
Data entry
How Does It Work?
You should complete your profile on the Upwork site, then browse for available jobs. Upwork uses an algorithm to connect you to a suitable work-from-home job.
Once you find a job that interests you, you bid for it. This means you show your interest in the job, and the employer chooses among the bidders who gets the job.
Payment is per hour or fixed, depending on the project.
You have access to whatever position best suits your experience:
Fixed full-time position
Short-term
Individual projects
Get That Job Today!
Small Revolution understands the role of online job opportunities in generating income. Do you want that extra source of income? Do you wish to join the world of data entry work?
Give yourself an edge by enrolling in a professional course in the best file management practices to aid you in data entry work.
Also check out this course on successful behaviors and habits for online workers!
The more skilled you are, the better pay you get!