Would you be shocked to learn that your favorite writers are no better than you?
Although their final draft is the best, their first draft is outright difficult to read.
Think of the first draft as unrefined oil. It has value but needs to be processed to improve its quality.
This is why top writers hire proofreading experts to transform their writing. And you only get to see the final draft on their blogs, books, and websites.
With the latest surge in blogs, there are more online proofreading jobs than ever before.
In this article, we'll show you:
What proofreading experts earn.
Skills you need to start a proofreading career today.
The exact places to find these Online proofreading jobs.
Let's jump right into it…
What Proofreading Experts Earn and the Tools They Use In 2020
Most writers are busy people who don't have time to proofread their work before they publish.
Because of their high level of skills in various niches, they always hire proofreading experts to polish their work. Professional proofreaders help their clients check:
Basic spelling and grammar errors
Use of verb tenses
Improper sentence structure
Poor formatting
Inconsistencies in writing
The overall flow of content
This is why proofreading is tough, time-consuming, and requires a specific set of skills. All the more reason expert proofreaders are in high demand.
The most common assignments you can proofread include:
Website content
Job application letters
Emails (both casual and official)
How Much Does An Expert Proofreader Earn?
Like other freelance areas, income from proofreading depends on your effort and skills.
Online proofreading jobs are usually paid per project, page, or even word. Regardless of your level of skills, you are less likely to be paid per hour.
According to salary.com, the average proofreader in the US salary ranges between $45,888 and $59,717 as of May 28, 2020.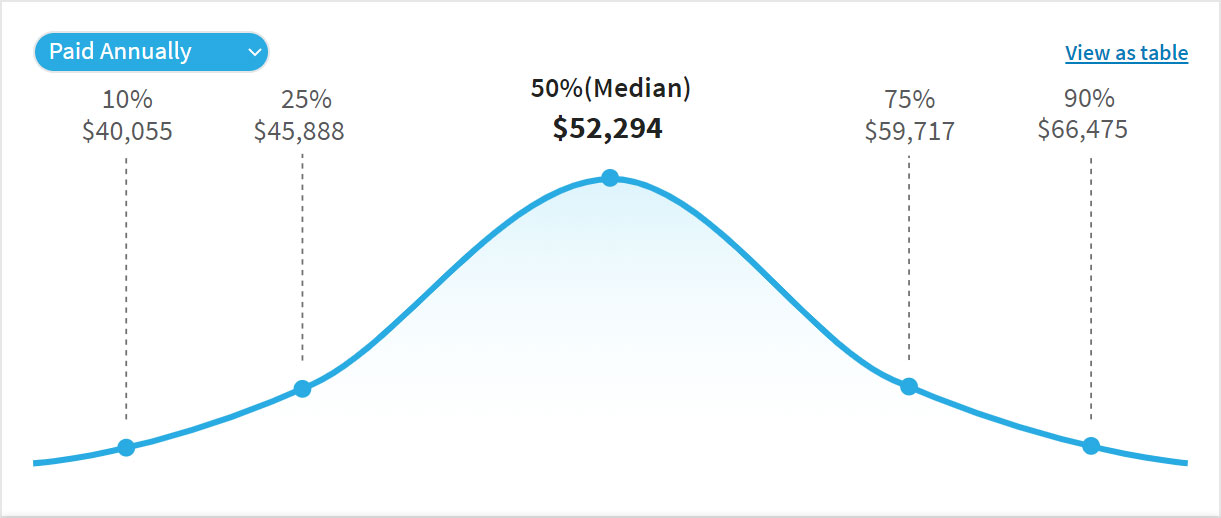 These statistics change regularly, depending on demand and supply. But, the figures seem to always on an upward trend.
According to Glassdoor, the salary of a proofreader in about $45,135 per year as of June 2, 2020.
Therefore you can expect to earn any amount that falls within this range if you are an expert proofreader.
PayScale helps you know how much you can make per hour based on your location and years of experience. According to PayScale, the average hourly pay for a proofreader is $17.82.
These rates vary because freelance proofreaders are free to decide their rates. Usually, most proofreaders start with low pay and gradually increase their rates as they improve their skills.
Tool Expert Proofreaders Use
Grammarly
Grammarly is a widely known multi-purpose proofreading tool that helps check various types of errors. Here are some errors it enables you to solve:
Grammar and Punctuation: Grammarly detects basic to advanced grammar and punctuation mistakes. It also offers guidelines or suggestions on the best way to correct these mistakes.
Plagiarism: It detects plagiarism by comparing your content with billions of other articles on the web.
Writing style: Grammarly provides information such as sentence length and readability score. This information is beneficial if your client is targeting a specific audience.
Spell check: it's one of the best spell check tools that keep your content error-free.
Grammarly has a free version and a premium version with a monthly subscription. You also get to proofread your work in:
American English
Canadian English
Australian English
British English.
Text-to-speech
Text to speech tool helps you upload a document or text and listen to it. Hearing your document is a great way to proofread content. By listening, you easily catch:
Awkward sentences
Spelling mistakes
Poor phrases.
Listening to your text is like telling a friend to proofread your work. He/she is more likely to detect some errors that you may not have noticed.
Google Docs
Google Docs has an in-built grammar and spelling checker. It may not be perfect, but it's an excellent tool for checking grammatical correctness. It underlines misspellings and any grammar errors. When a word is underlined, right-click it to get a suggested replacement for that word.
Skills You Need to Start a Proofreading Career Today
To become a proofreader, you need to have excellent grammar and spelling skills. These skills are necessary to help you spot writing mistakes quickly.
As stated above, you need to take your time when proofreading any work. Never be in a rush.
If you have an excellent command of the English language but you don't pay attention to detail, you are less likely to offer quality proofreading services. As such, you may not land proofreading jobs even if you're experienced.
Here are a few things you need to know about proofreading if you're a beginner:
Anybody Can Do Proofreading Work
If you don't have a degree in any relevant discipline, don't panic. The good thing with freelancing jobs is that they rely on testimonials and experience.
It's rare for a client to ask you about your academic background. But, having a degree in Journalism and English is an added advantage.
You may be concerned that since proofreading jobs are lucrative to many people, the market may be oversaturated. Fortunately, this is not true. The demand for proofreaders is always on the increase.
Ways to Develop Your Proofreading Skills
Although everybody can be a proofreader, not everyone has the skills needed to be an expert. Here are some ways you can fine-tune your proofreading skills:
You shouldn't entirely rely on spell checking tools.
Change the content font.
Read it out loud.
Print it and read it on a hard copy.
Read backward.
Use your finger to point words while you read.
Keep a list of errors you regularly make when proofreading.
Give these tactics a try today, and you'll be astonished how they'll make your proofreading easy.
Where to Find the Best Proofreading Jobs
If you are looking for proofreading jobs as a remote employee, using job-seeking platforms and websites is the best option. Some of these sites include:
Indeed
Indeed is a platform that enables you to search for job listings from thousands of:
Blogs
Websites
company career pages
Job boards
This website is exceptionally convenient, although there is a lot of competition.
LinkedIn
LinkedIn is your go-to platform if you're looking for reputable jobs. You only need to:
Create your proofreading profile.
Create alerts for your proofreading job.
Wait for new job notifications and others in your inbox.
Fiverr
Fiverr started as a platform that allowed anyone to get a task done at $5. However, the site evolved into one of the largest freelance job platforms. Fiverr lets clients get their assignments done within a few hours.
Upwork
Upwork is the most popular website that provides all kinds of work. To use this website and get gigs, you need to create a profile. Your profile should describe your proofreading skills and experience.
Job Boards
You can also get online proofreading jobs from job boards. Here are some job boards that offer relevant job boards:
Find More Online Proofreading Jobs at Small Revolution
The truth is…
You DON'T need a degree to be a proofreader.
This is because the skills you need as a proofreader aren't similar to what you learn in school.
Note that new and lucrative jobs are posted daily. If you don't get a proofreading gig at first, regularly check the site for new work from remote jobs.