It's a sunny Saturday morning. Half-asleep, sipping a strong black coffee and enjoying those first few hours of the approaching weekend, you're browsing one of your favorite publications.
All of a sudden, you sense yourself getting increasingly irritated by all the typos, grammatical errors, and inconsistencies you somehow always notice when reading something.
Sounds like you?
Then, being a proofreader may be your calling. Wouldn't you agree?
Why wouldn't you make money catching and correcting all those spelling, punctuation and grammar mistakes that you're picking out anyway?
Want to know the best part?
Not only are work-from-home proofreaders for online businesses in great demand, but they're paid well and have flexible working hours and locations, which enables them to hit a perfect work-life balance.
Many great companies offer the option of making money while doing a proofreading job from home. Here are some you can start with.
1. ProofreadNOW
ProofreadNOW.com occasionally looks for remote proofreaders, copyeditors or translators for its clients' English, Spanish and Chinese business documents. Their proofreaders are required to:
have at least 5 years of professional experience
do extremely well on several of their difficult tests (as they claim)
have a reliable Internet connection (which is an absolute must for any online job)
have the latest software tools (including MS Office and Adobe Acrobat Professional)
be dependable
be meticulous and able to spot and correct spelling, grammar, and punctuation mistakes, as well as to review and rewrite content for clarity and style.
Also, they welcome proofreaders who specialize in high-tech, legal, financial, medical and other fields.
Although there are no current job openings (at the time of writing this article), they're inviting all the interested candidates to subscribe to their Employment information email list. They'll notify these subscribers once they're looking for proofreaders to expand their team again.
So you can join their email list or check their employment page to find out when they're in search of new team members.
In the meantime, you can also check out their GrammarPhile blog (and subscribe if you want). That's how you'll get to know them better and hone your proofreading skills while waiting for the next job opportunity.
For example, you can check your knowledge by taking their Advanced Syntax and Grammar Quiz or a fun Holiday Quiz.
2. ProofreadingServices
ProofreadingServices.com offer remote, full-time or part-time proofreaders positions regardless of your location.
They also welcome entry-level proofreaders to their team but passing a preliminary test before applying for a job is a MUST.
If you start working for them, it's up to you when you'll be available to work. Based on your availability, skills and turnaround time, you'll be able to earn between US$19 and US$46 per hour.
3. ProofreadingPal
You can always apply for a home-based proofreading job at ProofreadingPal by filling in their application form. If you follow the link provided, you'll learn more about the technical and other requirements. The basic necessary qualifications you must have are:
a college degree (or pursuing one)
outstanding language knowledge
minimum of 5 years of professional proofreading and editing experience
experience with a few popular writing styles such as APA, AP, MLA, CMS, and/or CSE
remarkable Google search skills
superb time-management skills.
As a part of their team, your job will not only be to proofread for grammar, spelling, punctuation, capitalization, and verb tense errors, but also to edit various texts for style, sentence structure, and clarity.
You can expect to earn between $500 and $3,000 a month depending on your ability and availability.
4. Sibia Proofreading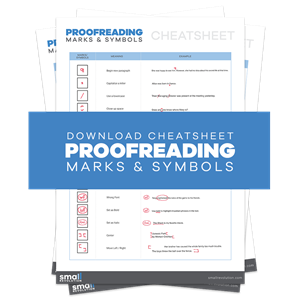 The essential prerequisites for becoming a Sibia Proofreading Editor are:
expert knowledge in at least one field, such as medical, scientific, academic reports and journals, as well as
considerable proofreading and editing experience.
If you are a scientist with a PhD degree, your chances of finding your place in their team are significantly increased, no matter what corner of the globe you live.
(Note: At the time of writing this article, they weren't accepting job applications. But if you're interested in a remote proofreading position at this company, keep an eye on their career page linked to above.)
5. Polished Paper
To become a proofreader or editor at Polished Paper, you're required to:
register for a user account
submit your resume via their website and
pass their 35-question editing test
be familiar with the essential style guides (Chicago, APA, MLA, CSE) even though you're allowed to use external, or their own resources, while taking the test
If you get hired as a freelance proofreader at Polished Paper, your scope of duties will be proofreading:
websites
essays
dissertations
eBooks
manuscripts
personal documents and
6. WordsRU
To successfully land a remote proofreading job at WordsRU, you can apply from any country, but you must:
have at least two years of experience as a proofreader or (copy)editor
have an MA or PhD degree (or equivalent professional experience)
have a reliable high-speed Internet connection
be proficient in MS Word (especially its tracked changes feature) and
Meet several more requirements (follow the link above to find out which).
If you realize that you have what it takes and want to join this professional editing and proofreading team, feel free to send your resume and cover letter to jobs@wordsru.com.
7. Gramlee
This online editing service offers remote positions to copyeditors and proofreaders. They're always welcoming grammar aficionados to their team regardless of their experience.
So, if you're one of them and want to work from home, don't hesitate to send them your resume and answer several brief questions in their Employment Application form.
If you land a job, your tasks will be to check and correct:
sentence structure
grammar
punctuation
spelling
capitalization
formatting consistency
spacing
brevity, and
overall readability of the text.
8. Wordvice
Freelance proofreaders and editors for Wordvice are required to:
have a graduate degree (MA, PhD, JD, or MBA) accompanied by
at least 2 years of editing experience, as well as
a background in education, engineering, medicine or natural sciences (i.e. at least one of these fields)
extensive knowledge of the most common style guides mentioned above
a good grasp of MS Word
They offer their clients specialized proofreading, editing and translation services for a variety of academic and business documents 24/7.
If you're qualified to become a Wordvice Proofreader, consider going for this opportunity. This company further facilitates its employees' learning by providing educational tools, writing and grammar tools and many other resources in the form of:
9. Scribendi
Those searching for proofreading work at Scribendi will be able to find plenty of freelance, home-based job opportunities, as well as in-house, full-time positions.
As a job applicant, you'll be expected, at a minimum, to:
hold a university degree in a relevant field
have native-level English language knowledge
have at least 3 years of proofreading or editing experience
preferably have in-depth knowledge of one or more popular style guides (e.g. APA and/or Chicago)
have an eye for detail and outstanding reading comprehension skills
be able to proofread 1,000 to 1,500 words per hour
have MS Word 2010 or later on a secure PC (not Mac) computer
have reliable high-speed Internet access
Also, at Scribendi you'll get free web-based training.
Although you can have a flexible work schedule, it's good to know that Scribendi will typically give preference to candidates who are available full-time.
More detailed information about freelance jobs and general information about this company may be found by following the links provided above.
Over to you now
So, if you're grammatically inclined (and we suppose you are since you've read the article this far), explore the above nine companies so you can find a home-based proofreading position and start living your dream life—making money doing something you love, on your own terms.
Sound enticing to you?
Then don't hesitate and grab that perfect job opportunity today.
We wish you all the best in your job search and for your future career as an online proofreader!
Shareable Image
Photo courtesy of freepik.com by senivpetro