A Pinterest virtual assistant is just like any other virtual assistant but only who specializes in Pinterest management. Does that answer the question about what a Pinterest VA really does? Yes and no.
Let's explain it another way.
Virtual assistants are online workers that typically have exceptional organizational and administrative skills which they use to help online business owners. Virtual assistants usually handle emails, payrolls, all sorts of tracking, as well as basic website maintenance.
However, Pinterest VAs are skilled VAs that also understand Pinterest.
Pinterest has become a hybrid social media platform and search engine. Now it's used to boost a business' website traffic, build its brand and, in turn, increase its revenue.
So when professional VAs know all about Pinterest marketing, they're a precious commodity for any company.
Here is what they do…
What Does a Pinterest VA Actually Do?
When you have a trained Pinterest VA, they can ensure long-term traffic for your website with minimal investments and effort. Pinterest is poised to become a major social commerce platform. This means that it will be a social media platform where people come to shop.
Pinterest VAs will be the people who make sure pinners come to a certain eCommerce store to shop and not to another one. For this to happen, Pinterest VAs need to get some training. After that, they should be able to do the following:
Set up a Pinterest account for a business
Use proper images for pins
Create different types of pins with different goals
Organize pins and boards and writing SEO descriptions for them
Grow the following base
Read the metrics and make changes accordingly
Keep your Pinterest active
This is just an overview of the skills a Pinterest VA needs to have. More detailed descriptions depend on the Pinterest profile they should set up and the specifics of that business.
Who Needs Pinterest VAs?
Everybody who wants to stay on top of the marketing game. This means all offline and online businesses that depend on their digital marketing.
Pinterest offers traffic for so little money and effort. Not making the most out of it means leaving money on the table. That's not something you want to do, is it?
Don't think that just because your industry is not about lifestyle, beauty products or DIY projects, that Pinterest isn't for you. Pinterest is for all sorts of industries.
Especially if you have the following issues:
Business owners who don't have enough time
A day only lasts for 24 hours. Not a minute longer than that. You need to fit all your work tasks, sleeping, eating, personal hygiene and family time in those 24 hours.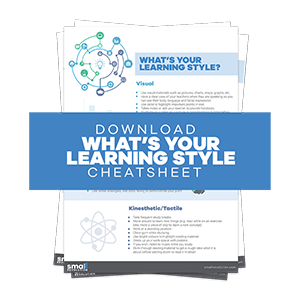 Many business owners simply cannot cram up all that into every day.
They have a business to run, services to provide, products to manufacture and business processes to monitor. That's challenging and time-consuming. If you mention yet another thing that they should focus on, they'd probably explode. That's why these business owners need to hire a Pinterest VA instead.
Business owners who are not Pinterest experts
If they want to keep making money, successful business owners know that they have to delegate tasks that are not in their field of expertise. Otherwise, they will waste valuable time, which could be better spent on other business operations.
Mastering Pinterest marketing takes time. It is one of the skills professional Pinterest VAs can have. A business owner's hour of time is worth more than a Pinterest VA's hour. That's why it's better to hire a Pinterest VA to manage the account than to spend hours learning everything from scratch.
You're overwhelmed
There are a lot of business owners today that try to keep up with all the trends and all the tasks that need to be done. They are, at times, even prone to micromanagement. This increases the stress levels and, as a result, a lot of small business owners feel overwhelmed.
Managing a Pinterest account means figuring out what works and what doesn't. It means monitoring changes in trends and reading up on new marketing strategies.
Business owners already have enough to sort out for the other parts of their business. Hiring a person to manage their Pinterest-related tasks is the way to go.
You hate dabbling with social media and SEO
SEO for Pinterest usually means that you have to discover the best and the most efficient keywords to include them in the profile description and pins. This can be a long process of analyzing which keywords your audiences use to when searching for the content they need.
Once the keywords are identified, it's important to put them in all the right places. Surely, the descriptions should include them, but there are also 'alt' descriptions of photos.
Pinterest is all about images and keywords, so this type of SEO is not something a business owner can work around. It also takes up a lot of time and not all business owners want to spend it dealing with Pinterest.
Besides optimization tasks, there's also a lot of networking to be done, in order to gain a foothold in some of the collaborative pin boards. Not to mention that a follower base needs to be expanded in order to get a better reach.
Time, skills and experience in working with Pinterest – these are all at the disposal of a trained Pinterest VA.
You're bad at design
There are a lot of business owners that have amazing logical and mathematical intelligence. They are brilliant at business and they have impeccable intuition when it comes to "the next best thing." However, they were always that kid whose mom did their art assignments for.
It's not uncommon for a person not to have the necessary skills to design something in an appealing way. After all, design is a great talent and a serious skill.
Being a visual search engine, Pinterest is all about good design. That's the difference between a good pin and an excellent, engaging pin that gets clicks and shares. Trained Pinterest VAs know exactly how to do this. There's another smart reason for hiring them.
With all these reasons listed above, there's only one more that should be mentioned.
You don't want to deal with Pinterest
This is just as legitimate a reason as any other. And another great reaon to go and hire a Pinterest VA.
It is completely understandable that some business owners simply don't want to learn about Pinterest or other types of social media and they're quite happy to hire somebody else to manage their account.
Again a skilled and trained Pinterest VA is just the person for the job.
Shareable Images
Photo courtesy from picjumbo.com by Viktor Hanacek