Imagine a company owner that thinks that Pinterest is just for housewives who need inspiration for their Sunday lunch or themed party. They're in for a shock. They either don't have a good marketer on their team, or they don't know that much about recent trends in online marketing.
Every lesson costs you something. If you a business owner doesn't know the potential of Pinterest, their lesson is about to cost them a lot in the long run. Pinterest used to be labeled as a social network and it is easy to think about it in that way
At its inception, it resembled a social network. You could create a profile, make some pins, save them, repin them, curate boards, have followers and so on. It was all about "likes and shares." Today, Pinterest is becoming more and more of a powerful visual search engine.
Like other search engines, and if done correctly, it can be used to gain more traffic and more sales for a business. And this is where you come in.
You will find a lot of businesses that are still not 100% sure why they'd need Pinterest. They're probably even less sure how to use it. That's precisely why you need to let them understand why they need a trained Pinterest VA to help them with their Pinterest accounts.
The issue remains – which businesses are the ones that are missing out the most without Pinterest? These are your potential clients. And here are which companies you should target:
Catering and Food Businesses
One of the first thing that comes to mind when it comes to Pinterest are recipes. Yes, Pinterest has tons of recipes that people love to share. Other pins include decoration ideas, themes for parties, and more. So many of these ring true for catering, restaurants, bars and similar businesses.
People love looking for inspiration on Pinterest. Take a look at this pin created by Kimptons Hotels & Restaurants. They have offered their recipe for the best Bloody Mary cocktail! Pinterest is just the place where such recipes are great to be shared. And these pins lead you directly to their websites.
Their Pinterest account offers loads of pins that are related to their industry but which aren't 100% promotional in their nature. That way, traffic is being driven to the Kimpton blog and website, and their brand authority is being reinforced.
You might grab this good recipe and make that Bloody Mary for yourself. You might even pin it for later. This means you will look at it more than once.
Not only will Google realize that there are visitors returning to the Kimpton website but it will also understand that the Kimpton website is relevant and meaningful to people. This can boost their Google ranking.
In addition, returning visitors will remember the Kimpton name and hopefully associate it with quality (depending on how good that cocktail was!). Next time they're in need of a restaurant or hotel, Kimpton will come mind.
This takes time and effort, and that's why businesses in the catering and food industry need a Pinterest VA.
Lifestyle and Nutrition Businesses
It seems like Pinterest has been created especially for this industry. There are so many ideas about how you can promote this type of brands by using infographics, illustrations, tips, dietary advice, diet plans and so much more. This is precisely why people use the Pinterest – visual search of items they find inspirational and useful.
Here is an example of a nicely niched profile of The College Nutritionist. This lady targets students who struggle to eat healthily during their college years. That's a very specific target group, and, she does it really well.
In order to attract people to her blog and website, where she can monetize that traffic, she creates excellent click-through pins that lead people to her.
This is a click-through pin that is aimed at leading more traffic to the website. It only showcases the heading of the blog post on an appealing image. To learn more, a pinner must click-through and visit the website. It is one way to utilize pins.
The other way is to use rich pins that draw information about a product directly from the website. Take a look at how The Keto Queens sell their dietary plan through Pinterest.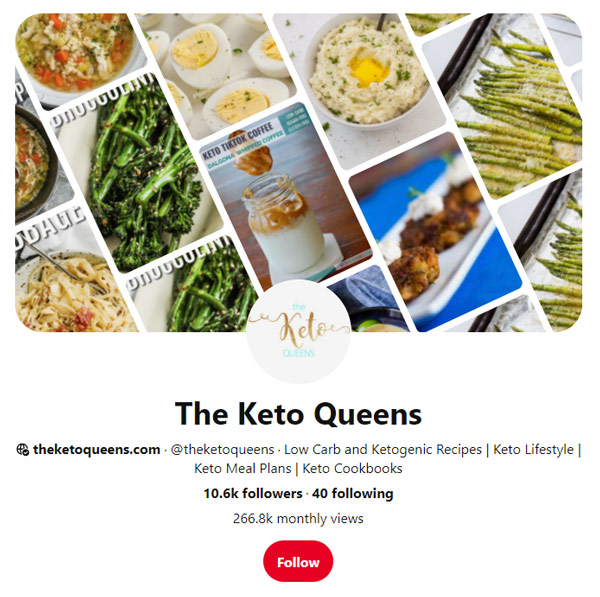 As you can see, this is not meant to be a simple click-through pin. This pin is aimed at potential customers and the price is displayed on it. Those that click are most likely clicking to shop for this meal plan.
Exercise, Wellness and Fitness Businesses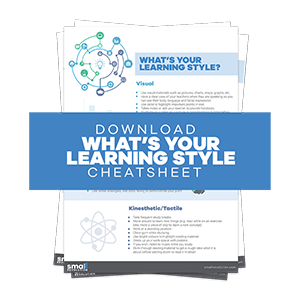 Everything you can apply to advertise a meal plan on Pinterest can be used to advertise an exercise plan! Moreover, everything that has to do with exercise, wellness, and fitness is such a fertile ground for inspiration pins that people love to share.
Gym Shark has all sorts of different pins and they definitely try and make the most of their Pinterest account.
Inspirational quotes are frequently shared and often go viral. People love them! So, if you use them carefully, they can do wonders for your outreach. These don't necessarily mean more revenue, but they definitely can increase traffic and build your follower base.
Gym Shark actually has a line of workout clothes. It is not just a blog or service website. That's why it falls into the category of an eCommerce business. Which leads us to our next category of companies that need a Pinterest VA to run their Pinterest account.
eCommerce Businesses that Have Tangible Products
Pinterest has Product pins and they are constantly working on improving them. Search Engine Journal even suggests that Pinterest wants to establish itself as a social network for shopping. This is an amazing opportunity for all eCommerce websites to increase their revenue.
We've talked about Gym Shark already, but we haven't shown you their Product pins. In the sea of inspirational quotes and workout plans, you will also find pins like this on their account:
This is a product pin, which means that a lot of the information that you see on it is automatically generated from the Gym Shark website product page. That way, it is easy to shop from Pinterest and it is easy to measure how many customers came from here.
Businesses that Deal with Beauty and Style
Makeup tutorials, nail salons, hairstylists and fashion suggestions. All the businesses that have any connection with beauty or style should never go without an experienced Pinterest VA to run their account.
As you can see, Pinterest can be an amazing source of income for every type of business that can utilize visual means to boost their brand and sales. As long as there is something to be learned from a business, Pinterest is there to make it happen and use it to boost traffic.
When it comes to traffic and revenue, businesses may or may not be aware of the Pinterest's potential. But you, as a trained Pinterest VA, should be able to explain the value it brings and then offer your services. It is a win-win situation!
Shareable Image
Photo by foodiesfeed