Like the rest of your resume, your objectives should inform potential employers about how hiring you will benefit them.
However, when writing your resume objectives, you need to condense your text into two or three actionable sentences that define your goals. These also need to describe your most relevant technical and soft skills. Here's how the two differ:
Technical skills: Sets of abilities that show off your artistic aptitude and competence to perform tasks.
Soft skills: Personality traits that help you excel at communicating, collaborating, and building positive relationships with clients and workmates.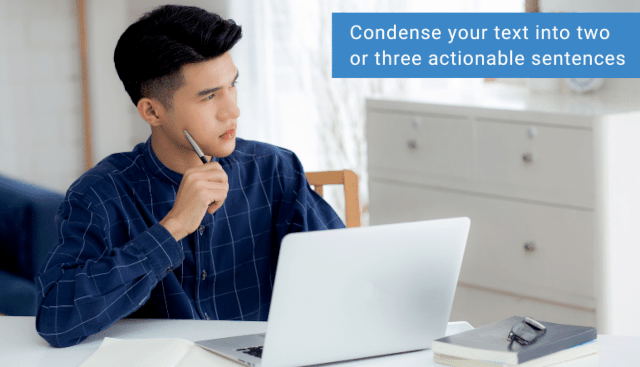 This table shows the technical and soft skills you should include in a resume objective statement as a graphic designer.
| | |
| --- | --- |
| Technical Skills Resume Objectives | Soft Skills Resume Objectives |
| Experience in user interface design and development | Skilled collaborator who respects the diversity of colleagues |
| Photography and photo editing skills | High levels of emotional intelligence to resolve conflicts |
| Competence in user experience (UX), user interface (UI) design, and prototyping | Effective communicator with stakeholders, colleagues, and clients |
| Well-versed in all design principles—balance, unity, alignment, contrast, proximity, and whitespace | Deadline-driven professional |
| Knowledge of RGB and CMYK for choosing the correct color set | Highly creative and innovative |
| Technical skills in HTML, CSS, and JS | Great storytelling skills when charged with building consistent brand images |
| Font selection and typography skills | Proactive and dedicated professional |
| Knowledge in JavaScript Juice, Adobe Creative Suite, Next Generation Web Development | Active listener who's able to follow client guidelines |
Using the above graphic design technical and soft skills examples when writing your objective:
Include personality traits that describe your qualities as a worker, such as problem-solving, leadership, and creativity skills.
Incorporate professional credentials and work qualifications into your resume objective.
Mention your formal education, showing that you've received professional graphic design training.
Conclude your resume objective by describing how your role can contribute to the team.
Pro Tip: With a portfolio ready and these resume objective examples handy, check out these 5 graphic designer interview questions from Small Revolution that can help you prepare for your upcoming interview.
10 Resume Objective Examples Reflecting Technical Skills
Example 1: Proactive and self-motivated team player with advanced knowledge in JavaScript Juice and Next Generation Web Development. Seeking a position as a lead web developer.
Example 2: Quality-focused and results-driven professional. Seeking a position as a graphic designer where I can use my 9-years experience in UX/ UI graphic design and development experience to enhance websites' user experience.
Example 3: Client-oriented individual bringing five years of graphic design competence and outstanding technical skills in HTML, CSS, and JS. Looking to secure a designer position to fuse design perspectives into software products that users find helpful.
Example 4: Enthusiastic individual with 8+ years of graphic design experience. Specifically conversant with HTML5 and JavaScript, including RGB and CMYK, looking for the next career step.
Example 5: Versatile and innovative graphic designer with a 13-year corporate portfolio. Experienced in all major graphic design platforms and highly proficient in advanced color theory.
Example 6: Online media designer with detailed knowledge of the entire Adobe Creative Suite, including creating multimedia presentations. Seeking to land the position of senior graphic designer to lead a team using user-centered design principles to create intuitive and user-friendly interfaces.
Example 7: Experienced and results-oriented graphic designer passionate about gathering and translating user data into design products.
Example 8: Interested in working in a UX/UI design capacity to conduct and participate in task planning, analytics reporting, user-experience research, and actual product design.
Example 9: Highly skilled visual graphic designer focused on helping websites enhance user interactivity, user traffic, and overall outlook of the site. Bringing unmatched expertise in visual design concepts that'll lead to a satisfactory user experience.
Example 10: Creative and passionate graphic designer with 8-years of professional experience working with various mediums such as web, social, print, and signage, including graphic design programs and advertising platforms.
10 Resume Objective Examples Focusing on Soft Skills
Example 1: Creative and passionate graphic designer boasting 13-years of progressive responsibility handling client accounts and client relations. I seek to leverage valuable community connections as a graphics department manager.
Example 2: Visual communications professional bringing 5+ years of experience in communicating ideas through design work. I intend to bridge the gap between designers and clients when explaining complex design concepts.
Example 3: Graphic designer with 3-years of advanced experience in print design and packaging, including a background working with Adobe Creative Suite, Illuminator, and InDesign. Seeking a position in the marketing, sales, and product development departments.
Example 4: Effective communicator, problem-solver, and researcher looking to fill the position of graphic design strategist. I bring top-notch experience in conducting market research, thumbnailing, brainstorming, developing ideas, and evaluating product designs.
Example 5: Profoundly gifted graphic designer with the ability to follow brand guidelines and style guides to deliver clean and high-quality design seeking a position of a design marketing strategist.
Example 6: Highly organized individual with the ability to successfully run multiple projects simultaneously. Pursuing the job of a UX/UI designer to create visual guidelines, design language, and concepts in a face-paced production company.
Example 7: Skilled collaborator and effective communicator with three years of proficiency in digital design, email design, HTML, and CSS. Seeking to work in a collaborative environment performing graphic designing duties of producing and presenting creative solutions.
Example 8: Exceptionally gifted and proactive design expert. Seeks the job of a graphic designer to take the lead in conceptualizing and creating advertising visuals. Bringing 6-years of publishing experience, including proficiency in Adobe Creative Suite.
Example 9: Experienced graphic designer and team player who can work productively with other design professionals. Seeking to fill the position of a visual, web, and mobile devices UX/UI designer in a fast-paced company.
Example 10: UX/UI graphic designer with 12+ years history of success in achieving customer satisfaction, retention, and referrals through providing high-quality service. Seeks to work with a growing company to deliver user-centric results.
Frequently Asked Questions
What is the difference between a resume objective and a summary statement?
A resume objective is usually one or two sentences long and speaks to the career, desired position, or type of employment you are seeking.
A summary statement highlights your qualifications for a job and gives the interviewer a quick synopsis of your background and experience that's relevant to the target position.
How can I enhance my graphic design skills or build on my existing expertise?
You can learn graphic design principles or hone a specific craft using software such as Adobe, Miro, and Figma from a learning platform like Udemy. It offers hundreds of short intro classes and training programs on graphic design, each with 10+ hours of educational content.
Among the dozen available online, these graphic design courses tick all the boxes: highly rated, reasonably priced, and taught by professional graphic designers.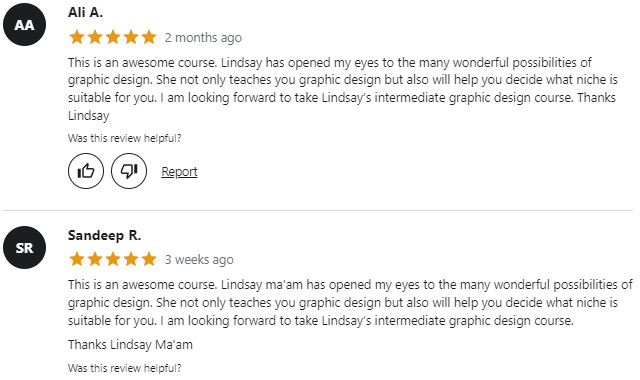 What if I don't have work experience to reference when writing my resume objective?
It can be challenging to demonstrate your skills without practical work references. But, your resume objective statement can read something like this:
"A budding graphic designer with a recently conferred bachelor's degree in Design Engineering. Looking to work in manufacturing and product development. Proactive communicator dedicated to building positive relationships. Creative thinker, recognized for designing a professional website for a local bank as part of a school project."
Share on Facebook: