There's a huge demand for professional editing services (boosted by the massive content available on the internet). All this content has to be edited and proofread by somebody, right?
Many companies and bloggers now work with multiple editors. It means that those with experience like you are already ahead of the cut-throat competition. And, it's a great time for you to bag a fulfilling, lucrative online editing job that'll take your editing career to the next level.
But, where do you find amazing jobs as an editor with experience? Ugh, it's burdensome—there are hundreds of websites to shift through.
Fortunately, we've done the work for you.
Online Editing Jobs That Are Flexible and Pay Well
Today, we'll discuss 9 legitimate websites that advertise well-paid editing jobs that  provide you with a great work-life balance. We also highlight necessary work requirements and how much money you can earn.
Ready? Let's dive in!
Small Revolution
Small Rev features awesome work-from-home jobs, so it's one of the best places to get amazing online editing jobs.
There are varied jobs for particular positions. For instance, you'll find posted jobs for experienced photo editors, video editors, copy editors, and other online work categories.  That means that job requirements, pay rates, and benefits differ with a specific job.
Scribendi
Scribendi is a global company that's been in the editing business for over 20 years. Joining them as an experienced editor means becoming part of a friendly and forward-thinking team working in a fast-paced, positive environment.
Major requirements include a university degree, professional editing experience, an eye for detail with excellent reading comprehension skills, and 1,000–1,500 words per hour editing speed.
Work is flexible with competitive wages and incredible benefits. You get to choose to work in-house or as a freelancer.
Tasks

Editing and proofreading
Managing day-to-day editorial workflow
Working with the marketing team to research topics

Benefits

Flexible work schedules
Competitive pay rates
Wellness allowance
Employee assistance plan
Vacation time
Community and monthly social gatherings
To join their community of editing professionals, apply with a resume and cover letter detailing your work experience.
Editor World
Editor World provides access to round-the-clock quality editing jobs that are awarded depending on experience and expertise. This way, you don't need to pitch to clients or bid on jobs continually.
You need to be a native speaker with a bachelor's degree or higher and have editing work experience. Presently, Editor World is only accepting applications from editors who have a Ph.D. and/or science background.
Tasks
Editing and proofreading essays, research papers, thesis, dissertation, manuscript, books, business editing, or journal articles
Benefits

Round-the-clock jobs
Flexible work schedules
To apply, head over to their website.
Remember: Check current editor profiles before sending your resume.
Remote.co
If you're hoping to get a job that allows you to work from the comfort of your own home, remote.co is the place to check. Remote.co also publishes a wide range of online editing jobs. You'll find job positions such as senior editor, media editor, content editor, technical editor, editorial director, book editor, game editor, editor in chief, associate editor—the list is endless.
Jobs are full-time or contract positions that require you to have substantive editing experience. That means you need to possess an impressive portfolio to go through the process and get hired as an editor. To apply, go here.
ProofreadingPal
With a 4.8 rating, ProofreadingPal only hires experts.
Editors need to have a graduate degree and 5+ years of professional editing experience. If not, you need to be employed by (or enrolled) as a graduate or postgraduate student in an accredited US  college or university and have a minimum GPA of 3.5.
If you meet the requirements, you need to answer  a short questionnaire, attach your resume and wait for feedback regarding the next step in the hiring process (including a timed exam).
| | |
| --- | --- |
| Tasks | Edit many different types of documents |
| Average salary | $500 to $3,000 per month |
Cambridge Proofreading and Editing
Cambridge Proofreading works with experienced editors from around the globe. They publish online editing jobs that allow you to enjoy the freedom working from anywhere. They require that you hold at least a bachelor's degree from a respected university and are a native English speaker.
Tasks
Edit and proofread academic and business documents
Benefits

Control your work schedule
Personalized feedback and guidance to hone your skills
Resource library access
Weekly pay

Average salary
$20–$25 per hour
The application process starts with a 10-minute quiz. If you pass, you can fill in an application letter with a CV attached and an edit sample.
If you're interested, get started here.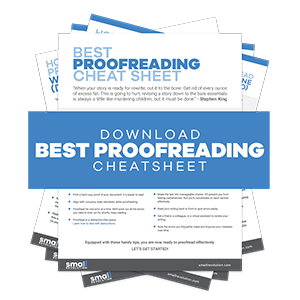 Edit911
Edit911 is  always looking for more Ph.D. holders in English or any other writing-intensive discipline with experience in several style guides to join their top-notch editing staff.
You get to edit any written documents, including books, essays, articles, term papers, websites, dissertations, reports, master's theses, newsletters, and advertising copy.
Learn more and send your resume through their website. They promise to respond within 48 hours.
Flexjobs
FlexJobs is a leading site that posts flexible remote, part-time, freelance job ads.
The website posts jobs in over 50 career categories and you guessed it —that includes online editing jobs. They regularly post exciting positions ranging from entry-level to experienced editor jobs. You can search for a job by title and location and even receive a job alert when you sign up.
Cactus Communications
Cactus Communications is a global company that hires experienced writers and editors from all over the world. The type and amount of employment are at your discretion (which is a timely benefit for the work-life balance).
According to research by Indeed, an average monthly salary ranges from approximately $2923 per month for an editor to $4000 per month for freelance editors.
Tasks
Research and editing for scholars, universities, journals, publications, societies, companies, policymakers, and more
Benefits

Diversity and inclusion
Flexibility to choose full-time or part-time career opportunities
Steady flow of jobs
Competitive and timely pay
Transparency

Average salary
$2923 to $4000 per month
How Much Money Can I Get for Editing Jobs?
On average, a copy editor earns approximately $50,680 per year.
The primary job of a copy editor includes reviewing content and publications. They may work with writers and media editors in the editing process and even transition to become a managing editor or a senior editor in their career path.
How Much Does a Photo Editor Job Pay Per Year?
On average, a photo editor earns approximately $54,095.
The photo editor position requires a degree in photography, photojournalism, or any other related discipline. Photo editors usually work with freelance photographers, interns, and other staff to select, review, and edit photos based on work requirements.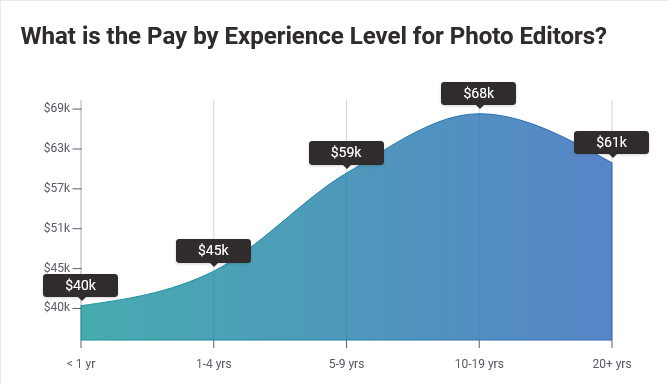 How Much Does a Film/Video Editor Job Pay Per Year?
On average, a video editor earns approximately $48,737.
A video editor should know how to work with anything that relates to audio and visual media. Primary job duties include the ability to select the best media footage, place it in a smooth sequence, insert special effects and voice-over technique, and more to make it production-ready.
Making the Right Choice: Which Websites Would Be Most Appropriate?
Any of the above websites can be a good choice for job seekers. If you're an experienced editor, the truth is that all the sites above are looking for you. Always go for a site or job that suits you best and can provide the kind of work balance you want.
No editing experience yet? Fret not. You can get started with Small Revs online training courses today and learn exactly what you need to know and do to become an expert freelance editor.