The aim of this guide is to provide you with several methods of finding guest posting opportunities and how to record them to keep your spreadsheet on-track.
The main goals of guest posting to other blogs are to help spread the word about your eCommerce store, gain additional visitors and worthy backlinks. But before pitching in your idea to the host bloggers, it is essential to have a spreadsheet that will help you keep track of your guest posting activities.
The thing you should never do is pitch the same topic or annoy the same host blogger about your post. You'll be able to avoid this by having a spreadsheet that clearly states the contact info of the bloggers and the status of the guest post you want to publish.
Having an excel sheet on hand prior to searching for blogs that accept guest post will keep your list organized and on-track.
You will need to update this spreadsheet every time you search and find guest posting opportunities.
Step 1: Know The Criteria In Finding Relevant Blogs
Guest posting opportunities starts with finding blogs that are relevant to your industry. Look for blogs that fit these criteria:
The content of the blog is focused on your industry/niche
The blog readers are engaged – they're posting comments and sharing the content to their social networks
The host blogger is active on social media – promoting all content to their own social networks
Can bring targeted traffic to your blog
Have significant amount of Facebook fans, followers on Twitter and/or Pinterest, and other social networking sites
Allows at least one to two backlinks within the body of your post
Provides author bio section or by-line that allows you to mention your e-store
So for example, if you own an eCommerce store that sells engagement and wedding rings, you'll have to find wedding-related blogs with actively engaged readers who are couples getting married soon, wedding planners, and interested jewelry shoppers.
Step 2: Find Relevant Blogs Using Google Search
Using Google search, you can look for blogs that openly welcome guest bloggers. Below are some of the search strings you can use in finding relevant blogs:
* replace keyword with the keyword you use for your e-store's blog
intitle:guest post guidelines
intitle:guest blog guidelines
"keyword" + "guest post"
"keyword" + "submit a guest post"
"keyword" + "guest post by"
"keyword" + "accepting guest post"
"keyword" + "guest post guidelines"
"keyword" + "write for us"
"keyword" + "post was written by"
Step 3: Find Untapped Sources For Guest Posting Using Google+
You can also search for guest posting opportunities using Google+ to find an uncharted territory. However, there's a chance you'll only get very few results using Google+, but it is worth trying.
You can use the same and/or broader search strings in order to find relevant results.
Make sure to set the results to 'Most recent'. In the example above, the poster clearly states "write a Guest Post on our blog", so it's worth checking out.
Step 4: Find Well-known Guest Bloggers In Your Niche/Industry
If you have been reading blogs within your niche/industry, chances are you'll find names of guest bloggers that appear in numerous occasions.
Use Google search and search string name of blogger + "guest post by" to find where these prominent bloggers submit their posts.
Check each blog to see if it fits your niche and to have a feel of what their guest bloggers are writing about, if their readers are engaged, and if the posts are regularly updated.
If you know a prominent guest blogger in your industry, maybe it's possible for him/her to introduce you to the host bloggers they have submitted their guest posts to.
Step 5: Check Your Competitors' Backlinks
It is possible to check for guest posts that your competitors have done as part of their marketing strategy. You can use backlink checking tools to look at your competitors' backlinks to see if they have written for any blogs.
You can use either of the following tools:
You can also do a Google search for link: competitordomain.com – competitordomain.com "guest post" (replace competitordomain.com with your competitor's domain name) which may reveal blogs or websites your competitor had guest posted on.
Step 6: Find Guest Posting Opportunities Using Twitter Search
Go to twitter.com/search-home and use a broad search string to find possible guest posts relevant to your industry.

Results may show blogs with recently published guest posts or bloggers who've published their posts on host blogs.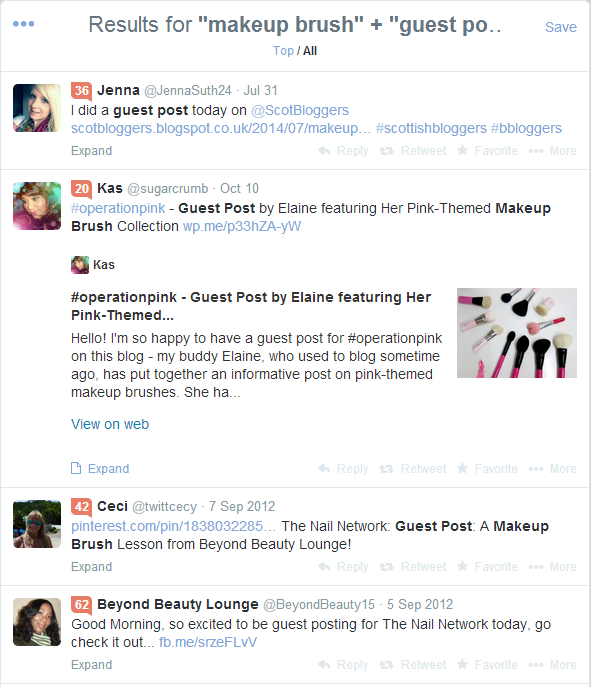 Step 7: Find Specific Niche Sites Using AllTop.com
Go to alltop.com and type in your target keyword to pull up a list of sites within your niche.
You'll get a long list of sites and personal blogs under your niche. Although not all of them may be offering guest posting opportunities, it is best to check them to find out.
It may take time to find the hidden gems among the list of blogs you'll get in the results page. With patience and effort, you might be able to sift a few blogs that accept guest posts.
Step 8: Find Host Blogs Needing Guest Posts Via My Blog Guest
If you wish to find bloggers who are actually asking for other bloggers to write for them, MyBlogGuest is the go-to place.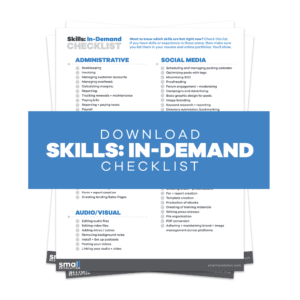 You can sign up for free to join this community of bloggers who are accepting and offering guest posts
After creating an account, go to the "looking for a guest author" section
Choose the best category that fits your blog/e-store
Choose the most appropriate result on the results page
Click "topic blog" at the top of the page to see the blog/site of the poster
Step 9: Create Your Spreadsheet
As mentioned earlier, the key to keeping track of your guest posting activities is to have an excel spreadsheet on-hand. This spreadsheet contains the details of the blogs you'll find and the status of the guest post you'll pitch to them.
You can use these tools to do determine some of the key elements that separate a good host blog from the not-so-good ones.
Step 10. Jot Down All The On-page Details In Your Spreadsheet
Each time you check a potential blog, your spreadsheet should be on-hand.
Jot down the URL, description of the blog, source or where you found the blog, contact info, social media followers, email subscribers, and date contacted.
If you're set for the day to look for five or more guest post opportunities, finish jotting all of the details for all host blogs before you proceed with the details requiring the tools.
Step 11: Get Page And Domain Authority Using SEOMoz
Copy and paste the URL of the host blog onto SEOMoz Open Site Explorer and hit 'Search'.
Note down on the spreadsheet the numbers under the Domain and Page Authority. In the screenshot above, you only need to get 21 for Domain and 32 for Page authority.
Step 12: Get Web Rank And Traffic Using Similarweb.com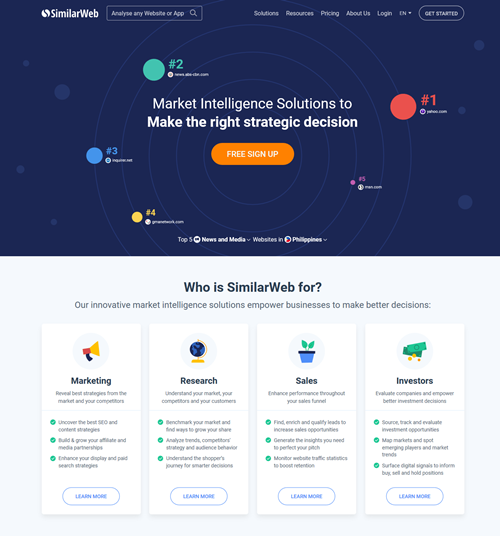 Copy and paste the URL of the host blog onto Similar Web and hit the search icon.
Note down the Global Rank and Rank by Country, and the Estimated Visits on the spreadsheet.
Step 13: Complete The Rest Of The Details
Complete the rest of the information needed.
Potential can be gauged based on the web/domain/page authority, traffic, and number of followers and engaged visitors who are commenting on the blog posts
Add a date on the Date Contacted if you have sent an initial email with the pitch or idea for a blog post
Note on the Response (it may take a while, but set your own waiting period i.e. one week) if it is Positive, Negative, or No Response)
Add details on the Offered Post section if the response is positive
Update the Status based on the host blogger's feedback
Add comments if necessary
Guest Posting Opportunities Spreadsheet Template
The template we've provided only suggests some of the standard elements that you can include. You can customise it according to your needs.
Guest Posting Opportunities spreadsheet
Final Checklist
Prepare the spreadsheet before searching for guest posting opportunities
Use Google search and Google+ to initially find possible host blogs
Ask well-known bloggers within the same industry if they can introduce you to host bloggers they know
Check competitors' backlinks for host blogs they've guest posted on
Use Twitter search with broad search string
Use Alltop.com to find niche-specific blogs
Use My Blog Guest to find host bloggers looking for guest posters within the same industry
Get web rank and monthly visits using Similar Web
Get domain and page authority using SEOMoz
Jot down all pertinent data on your spreadsheet