The aim of this guide is to help store owners decide as to which eCommerce cart to use that is best for the store, taking all possible factors into consideration so that you can run the store smoothly and prepared.
We have switched eCommerce software many times because I was never able to find one piece of software that I thought was easy to use for running a small online store. A small online business needs software that gets out of the way and just allows you to service your customers and sell more product.
Step 1: Decide To Use A Pre-Built Software Instead Of Building Your Own Store Software
Building your own eCommerce software is difficult, expensive and requires ongoing maintenance/money.
It's Difficult
It's difficult because you need to ensure that the software and databases are totally secure. You are fiddling around with people's credit card details and you don't want to stuff that up (Like Aesop recently did!).
Using a pre-built eCommerce software means you've outsourced tricky compliance issues such as website security, database integrity, PCI compliance and ensuring a hacker proof server. These become your headaches if you build your own eCommerce software.
It's Expensive
Building your own eCommerce software can be expensive as there are many, many complex technical requirements. Not only do you have to cope with customer information but also product information and then marketing aspects.
Building custom eCommerce software for even just a simple online business can start at $10,000. You might get a lower quote from your developer but the software will be so simplistic that it won't be able to adapt to your changing needs.
You might put your initial cost down to being an "investment", but the problem is that this "investment" then needs more "investment" as software changes and breaks. Browsers and servers get updated constantly and this causes problems with software that doesn't evolve.
Your custom eCommerce store might break because of the web host upgrades from PHP 4 to PHP 5. You then have to re-engage the web developers to rebuild parts of your software. Your initial "investment" doesn't end up being a one-off cost.
If you build your own eCommerce software then you also need to manage your own hosting environment. Engaging a server technician to maintain a server is an additional cost and technical process that most small business owners could do without.
Ongoing Maintenance
eCommerce software is either offered as custom (see above why you don't want to do this), one off purchase or leased. If you buy the software outright it means you need to maintain the software upgrades and the server.
Often a company will sell you a new software patch each year which fixes many technical issues. You still need to pay someone to install the patch for you, update the server and ensure that nothing breaks in your store as a result of the patch.
Making a one-off purchase is simpler and less expensive than developing your own solution, but it still requires technical, proficient maintenance and is best left to a web developer to handle.
If you lease the software then the provider will take care of software upgrades and server hosting for you. Leasing is usually constructed as a monthly payment and commonly referred to as Software as a Service. This type of software payment is getting more and more popular.
With a monthly payment from hundreds, even thousands, of customers the eCommerce developer is able to receive a guaranteed, reliable income that then allows them to continually improve their software.
And you pay a low monthly amount for the eCommerce developer to take away a lot of worries and pain associated with maintaining software.
Step 2: Choose BigCommerce Over Other Software
Over the last 15 years, we have worked with Shopify, WP-eCommerce, X-cart, Magento, Adobe Business Catalyst, BigCommerce, Paypal Carts, V-ASP Cart, Websphere and have even built our own in-house eCommerce software.
We've switched eCommerce solutions many times. Why?
Because you don't really know how the software works until you actually try to work with it and the technology has been maturing very slowly, until more recently.
In all this time I have only found two eCommerce solutions that I would personally use for my own online stores – BigCommerce and Shopify.
As a busy person running multiple online stores I just want software that works, straight out of the box. Both Shopify and BigCommerce offer excellent small business solutions and are both worth a closer look. They are easy to use, inexpensive and have a well-supported development base.
My final choice, however, has been BigCommerce, mainly for two reasons:
Reason 1 – Funding and Development Momentum.
They have both have received considerable venture funding. Shopify received $7 million in late 2010 and BigCommerce has received $15 million in early 2011.
However, I personally get the feeling that BigCommerce has considerable momentum in their business and therefore I want to use software that has a promise of ongoing development. My own online stores need cutting edge technology to stay ahead of my competition.
BigCommerce appears to be in the best position to offer this consistent improvement to their software.
Reason 2 – Complexity that I don't need, yet.
BigCommerce, last time I looked, has a more complete set of additional solutions built onto its core eCommerce solution than Shopify.
Straight out of the box BigCommerce has exceptional Search Engine Optimisation built into the software. I can also manage 301 redirects from the Admin panel; I can control banner advertising, and I can automatically hook in Australia Post delivery.
BigCommerce has exceptional customer service support. Even now I am still discovering more components that BigCommerce offers that I can make use of, as I learn more about running my online store.
So while I don't need all of the complex functions offered by BigCommerce it's nice to know that I can grow into them.
In the future, a better eCommerce solution will no doubt come along but I believe that BigCommerce is an excellent solution for right now.
Step 3: Understand That BigCommerce Is Continually Improving
Like most things in life, the BigCommerce software is not a perfect product. Mitchell Harper, the owner of BigCommerce, has the vision to create a software tool that is easy to use, accessible and works for nearly everyone.
His vision results in a good tool for sellers and merchants to run a simple, reasonably straightforward online business.
BigCommerce operates under a Software-as-a-Service model. This means that BigCommerce has a team of top-notch web developers continually improving the software. Every. Single. Day.
Improvements, enhancement and security fixes are pushed into your online store on a regular basis. In return, you pay a relatively small fee of a few dollars each month to be at the receiving end of this powerhouse of talent.
Instead of downloading and installing shopping cart software on your own server, you instead 'rent' the cart software and run it from the BigCommerce servers.
This is popularly called software as a service. Gone are the days where you need to manage a team of web developers to build a custom eCommerce solution, or even to install an eCommerce store.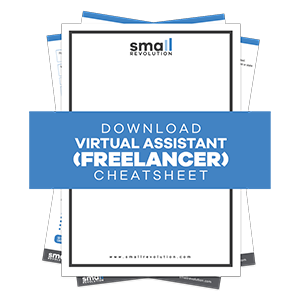 If your intention is to run a simple eCommerce store you can now leverage the new generation Software-as-a-Service eCommerce solutions such as BigCommerce.
Whilst BigCommerce is seemingly shiny and new it does have a few glitches every now and then; it isn't perfect. It doesn't always run smoothly when a new software version is released and occasionally the software won't behave exactly as you might expect it to.
This is normal for all software. Software is not perfect but is instead a never-ending cycle of iterations and improvements.
Should you find a different eCommerce software that fits your needs perfectly?
In most cases, the answer to finding perfect software ends up being a custom-built eCommerce solution.
You do not want to go down this road unless you have a seriously healthy cash account, and plans for world domination to continually replenish said cash account.
Building a completely customised, good quality eCommerce solution that perfectly matches your requirements will usually cost in excess of US$20,000, plus running costs of at least US$5,000 per month.
BigCommerce offers a good option for merchants to build a store and start selling the product for a low startup cost.
Step 4: Embrace Uncertainty And Imperfection
BigCommerce is a constantly evolving tool, made by imperfect human beings. Sometimes the software might change. Perhaps a new button is introduced in the Administration panel, or perhaps the colours change, or perhaps something you were using disappears.
Keep in mind that you are paying a small fee each month to tap into an incredibly complex piece of software. It will change sometimes when you least expect it.
Some people don't like change and feel threatened when the software tool is not entirely within their control.
Try to appreciate that behind the scenes there are numbers of engineers working to evolve the BigCommerce product for you.
If you are able to embrace the notion that you can't control the software, but instead are benefiting (sometimes) from the changes that are made in the background, then you'll be more intrigued and less anxious when you next login to the store administration panel and find changes that you weren't expecting.
Step 5: Don't Panic When Catastrophe Falls on Your Store
No need to panic. And don't shout at anyone. You might need their help later on. Because BigCommerce is a constantly evolving software product change occurs when you least expect it. A few common issues:
Your store has disappeared
Check that your account with BigCommerce is in good standing. Is your credit card still valid? Login to http://account.bigcommerce.com
Check that your domain name is still registered and valid. Sometimes a domain name (for example: yourcompany.com) will expire without you knowing, and this makes it look like your store has disappeared. You can work out if it might an issue with your domain name by checking the original URL given to you by BigCommerce. Your welcome email from BigCommerce, when you first signed up, contains a temporary URL such as mystorename.bigcommerce.com. If this temporary URL is still valid then the problem may instead be with your domain name.
Perhaps there is a network outage. BigCommerce provides constant status updates on their network and software issues at http://status.bigcommerce.com. Check this page to see if the engineers already know there is a problem and they are working to resolve it as you start your panic.
If all else fails then ask their support team at http://support.bigcommerce.com
Something is broken
If your website looks "funny" you need to contact your web developer. Sometimes BigCommerce will do a major upgrade of their software and this can create a conflict between your custom design templates and the new software upgrades. Keeping your website templates compliant with the core BigCommerce software is a normal part of maintaining your store. The Internet never stops evolving so your website and its templates must always keep evolving as well.
If you can't buy a product in your store perhaps you have listed that product to be no longer for sale? Check that the product is correctly listed for sale in the BigCommerce Admin.
Step 6: Shoulder Responsibility For Your Store
A common problem for merchants is that because they don't understand software development, or because they haven't built an online business before, they feel out of control.
If you have chosen to run an online business you need to understand the implications of this and the responsibility that you are shouldering. A few tips:
Learn a little bit about how software development works. Ask developers to break down the steps of their work for you, to explain what they are doing and the possible implications. The best way to learn about the software is to simply use it.
Keep backup copies of all development and design work that you pay for. If you pay for designers or developers to work on your store then ensure there is a process for them to follow so they can provide you with original copies of their work.
Don't be afraid to ask silly questions. You are paying for the help and service of others. The more you understand their point of view the more empowered you will be to run your store profitably and effectively.
Final Checklist
In order to choose the best eCommerce cart to effectively use in your store, make sure that you prepare your self for the following:
Decide to use pre-built software instead of building your own store software.
Choose BigCommerce over other software.
Understand that BigCommerce is continually improving.
Embrace uncertainty and imperfection.
Don't panic when catastrophe falls on your store.
Shoulder responsibilities for your store.
Photo by rawpixel / CC BY