How would you like to set your own work conditions, end the dreaded daily work commute, and enjoy more family time? Most employees would love to have that level of freedom in their career.
The insurance industry seems to have gotten the message by offering more home-based career opportunities. As a result, your chances of working for an insurance company position remotely are promising.
We're here to aid your search for work-from-home insurance jobs with our compilation of trusted resources.
Many insurance firms offer telecommute positions, enabling them to remain competitive and reduce office expenses. Add this to rapid technological advances and the rising desire for worker flexibility, and there are more work from home opportunities than ever.
Stay at Home Jobs in Insurance
In recent years, the number of remote insurance jobs available has been on the rise. These range from entry-level positions to highly specialized roles, including:
Customer service representative
Insurance agent
Auditor
Medical coder
Analyst
Claims specialist
Underwriter
Physician
Nurse
Virtual assistant
You can gain more knowledge on many of these positions by taking any Small Revolution courses that teach you how to build a prosperous work from home career.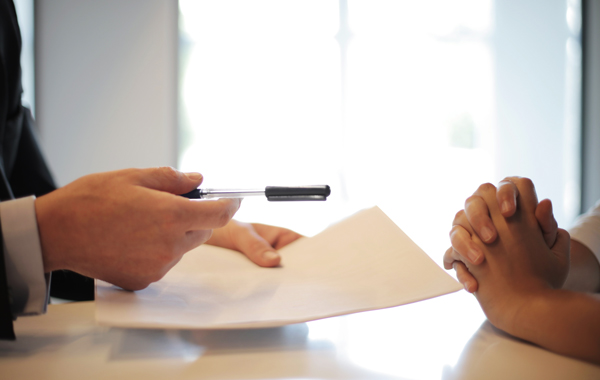 How to Get a Job Working at Home in Insurance
There are two primary ways to access work from home opportunities: online job boards and insurance company career pages.
To make it easier for you, we've narrowed the list down to sites with a large frequency of remote insurance jobs. Unless otherwise stated, these resources are free for job seekers.
Quick List
FlexJobs
FlexJobs is a paid subscription site with a large following. They offer 20,000 remote job openings at any given time. 
The major advantage of FlexJobs is its commitment to screening vacant postings — a task that is rarely undertaken by other career sites. So you're guaranteed to find only genuine work from home positions. You can also use the site to create a winning resume.
Subscription starts at $14.95 monthly.
LinkedIn
LinkedIn is the premier social media platform for professionals, boasting 700 million members globally. There are many job openings posted on the site daily, with work from home flexible jobs featuring significantly.
Many firms and organizations browse prospective employee profiles through LinkedIn — and vice versa. With this in mind, maintaining an optimized profile on the site will be advantageous for your remote insurance job search.
Indeed
Indeed is a job board and search engine that aggregates thousands of work vacancies from different sources online. The site is one of the largest worldwide, with sixty country-specific sites. 
Indeed not only hosts a variety of remote insurance jobs but also lists their work conditions and compensation. These details enable you to make a more informed job choice.
Like FlexJobs, you can create and store your resume on the site. You can also apply for positions through Indeed rather than going to each employer's individual website.
CareerBuilder
CareerBuilder is one of the foremost job search sites, with an average of 9000 remote jobs. There is a wide variety of industries and services represented on CareerBuilder. Many of them, like insurance, have subcategories covering different specialties. 
ZipRecruiter
ZipRecruiter uses artificial intelligence algorithms to match employees and employers. Their listings contain job details like salary range and hours of work. Many remote insurance jobs are available through the site. 
GreatInsuranceJobs
As the name implies, GreatInsuranceJobs is a job site focused on the insurance industry. They also provide regular reports and surveys on the insurance market and host an annual job fair where you can meet industry professionals and search through work offerings.
GreatInsuranceJobs has a network of websites, like insurancesalesjobs.com and ultimateinsurancejobs.com, which provide work opportunities in different insurance sectors. Work from home jobs feature prominently on these sites.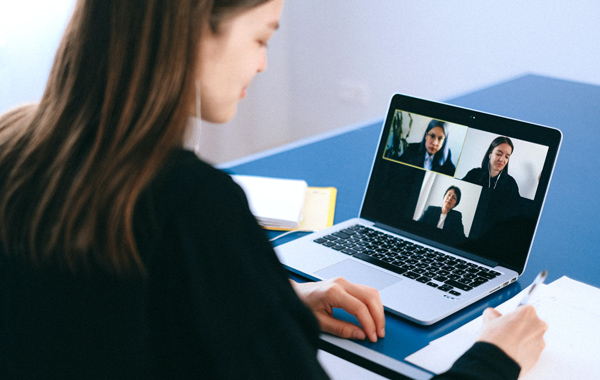 Insurance Companies Offering Work From Home Jobs
Some insurance organizations offer more remote jobs than others, with many having career pages for such vacancies, while a few have dedicated sites. You can check out some of the relevant firms here.
To score these insurance jobs, you need to send in a solid resume. Small Revolution can teach you how to write a winning resume in easy-to-follow steps.
Quick List
Humana
Humana is the third-largest American health insurance company, with 13 million clients. The firm has a diverse range of home-based insurance jobs, ranging from entry-level to managerial positions.
To find their telecommute jobs, simply input 'remote' under location type using the advanced filter on their career page.  
UnitedHealth Group
The telecommute positions available at this health insurance company require specified medical expertise. These roles include clinical coordinators, healthcare coordinators, registered nurses for customer service roles, physical visits (location specific), and care advocates.
Remote managerial and analyst positions are also occasionally available at UnitedHealth Group. To apply for these home-based vacancies, click on 'telecommuting jobs only' on the career page. Their work from home vacancies will come up.
Farmers
Farmers Insurance group serves over 10 million customers in different insurance sectors. Their remote work from home positions comprise customer service agents and licensed insurance agents.
To find remote insurance jobs available at Farmers, type any of the keywords 'work from home', 'remote', or  'telecommute' into the job search engine.
The Hartford
The Hartford is an insurance group that offers a variety of insurance services. It's also one of the oldest insurance companies in the US. Underwriters, analysts, claims specialists, and customer service agents are some of the positions they need to fill with employees working from home.
Getting these remote roles involves typing the keyword 'remote work' into the search engine on the firm's career page. 
Cigna
This multi-national health insurance firm's home-based vacancies are mainly for medical professionals, medical coders, and auditors.
On the firm's career page, type 'remote' into the job search function to see the remote opportunities available.  
Progressive
Auto insurance is Progressive's main focus, though they also offer home and life insurance. Customer representatives, insurance agents, and claims specialists make up the majority of their remote insurance jobs. Progressive has a dedicated career site where home-based insurance jobs are clearly identified.
GEICO
This insurance company deals primarily with auto insurance. They recruit mostly information technology personnel for their work from home positions. However, they have recently also advertised for remote fraud investigators and liability field adjusters.
To access these insurance vacancies, enter either of the keywords 'telecommute' or 'remote' when using the search function on their career page.
How to Get an at Home Job
You need the right knowledge to score remote insurance jobs and perform admirably. At Small Revolution, we offer specialized assistance with our array of work at home courses. We also provide helpful information about the work from home industry in general.
Small Revolution's courses are both affordable and flexible. You can take these courses at your own pace, and some can be completed in just 1 day. So, what are you waiting for? Kickstart your remote career ambitions by enrolling in a course with Small Revolution today.