You probably know someone who is currently engaged in freelance work. You've probably found yourself entertaining the idea. And you're not alone.
According to Upwork, 63% of independent professionals got into it by choice and 54% of the US workforce is not sure that the work they are currently doing will exist by 2039.
The European freelancer market is reporting a rise in this trend; 29% of UK graduates consider freelancing as part of their career strategy.
Job security does not have the same meaning anymore. Technology continues to advance and automation is putting long-term employment at risk, so we are bound to see more people getting into the fray.
Instead of having one employer, workers are opting to secure several client accounts.
Why is this prospect so attractive? You may actively choose freelance work due to its flexible working hours, which is a great departure from the traditional 9-5.
It also gives you the freedom to choose projects that you like and to charge clients based on the time and effort that you put into it as opposed to a fixed income.
You will no longer have to contend with long commutes and office distractions and you can plan your work around your schedule. Freelancers report higher levels of productivity and better work-life balance than full-time employees.
Working remotely not only creates space to travel or pursue other interests, but it also provides an additional income stream.
If you're thinking of going freelance, there are two important questions that you should ask yourself.
"Would I enjoy this freelance job?" and "Is this a top-paying freelance opportunity?"
The Rise of Virtual Assistants in The Gig Economy
The role of a virtual assistant is becoming more important as we lean closer to the gig economy.
The gig economy refers to a market system of independent consultants contracted to work over a short period of time rather than the traditional 9-5 permanent engagement.
This is extremely beneficial to business owners because they do not have to worry about office space. Since the business owner chooses an expert in a pool of competent workers, little to no training is conducted.
No benefits or bonuses are included in the pay either because work is project based. As you can imagine, operational costs are significantly reduced, saving businesses time and money.
This presents countless opportunities for individuals who want to work from home or earn additional income.
If you are wondering if a virtual assistant salary is worth the hype, you will be pleased to know that there are more than 100,000 virtual assistants listed on Guru, People Per Hour and Upwork collectively, excluding those who work offline.
Why a Virtual Assistant Position is a Viable Career Option
You determine your salary: Your pay is dependent on how many hours you put in
You get diversity: You work on different projects over the course of your career, gaining invaluable experience and knowledge
You get to choose: Work hours are flexible as long as you get your work done
What a Virtual Assistant Does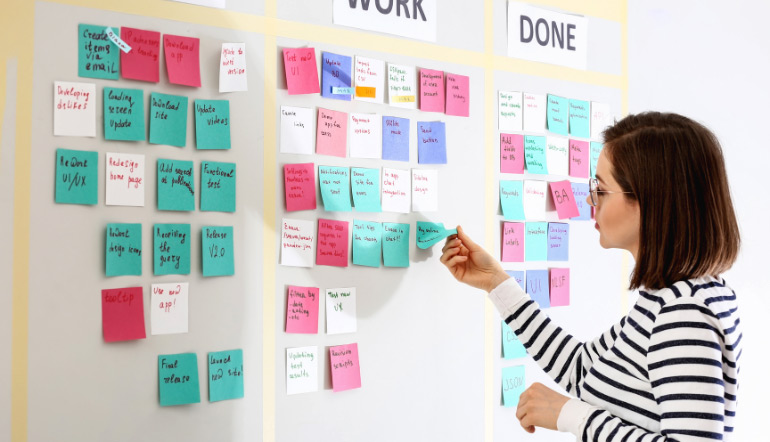 A virtual assistant works remotely to provide administrative support to businesses.
Virtual assistants are the executive assistants of our time, helping entrepreneurs to hack the workday by managing their schedules, making calls to vendors and customers, bookkeeping, email management, and data entry.
The job description may vary from one company to the next, and a virtual assistant may be required to offer specialised services such as PR, marketing, copywriting, programming, graphic design, social media management and report writing.
The role varies depending on the needs of a business and a virtual assistant salary is determined by your skills, strengths and competence as well as the nature of your services. Understandably, a virtual assistant that provides specialised services earns more than one with a generalised skill set.
Most virtual assistant tasks are easy to do, so you don't need to know everything to start your virtual assistant career. Besides, sites like Hubspot Academy, Udemy, Skillshare, Facebook Blueprint and Youtube have free online virtual assistant courses that will help you improve your skills.
Based on your skills, experience and interests, you may venture into any of these three categories of virtual assistants.
Administrative Virtual Assistants
They make sure that a business runs smoothly by conducting clerical work, from scheduling meetings and sending thank you notes to clients, to payroll management and bookkeeping.
This requires a virtual assistant that is organised and punctual and possesses great interpersonal skills. A pleasant voice and demeanour will also come in handy when you are placing calls on behalf of your client.
Personal Virtual Assistant
Instead of using company hours to run errands, many people prefer to hire a personal virtual assistant to handle their deliveries, grocery shopping, flight bookings and clear their to-do lists. This frees them up to maximise their day and spend time on activities that they hold dear.
If you're trustworthy and reliable, you will do well as a personal virtual assistant.
Specialist Virtual Assistant
This is a knowledge-based role, with an experienced background in the specific services that they offer. A business will usually hire a specialist virtual assistant to handle their digital marketing, content creation and financial management.
How Much a Virtual Assistant Earns Per Hour
Virtual assistants may choose to charge per project, per hour or on retainer.
Those who run their own business tend to earn more (US$20-25 per hour) as opposed to those hired on a contract basis.
The latter is mostly preferred by small businesses and in such a case a virtual assistant may earn US$10-15 per hour.
Virtual assistants that prefer to work for clients from freelance boards earn even less since they work on short-term projects.
Payscale estimates a virtual assistant salary to be US$15.64 per hour and US$33,427 per year. Glassdoor reports an average pay of US$32,613 per year.
Even though your charges will vary depending on your level of competence, do not shy away from asking for more. It will be much harder to raise your rates in future.
Start off high, showcase your work and negotiate with clients on a rate that is satisfactory for both of you. Don't undervalue your skills. Determine your worth and be willing to ask for what you deserve.
Most importantly, focus on building a portfolio of happy clients when you are starting out.
There are no shortcuts to a higher virtual assistant salary. Client testimonials on your website and word-of-mouth will attract clients willing to pay you more for your services.
It also helps to be multilingual, punctual and proficient in Microsoft Office and cloud-based software such as Google Drive, and project management tools such as Basecamp, Trello, Asana and Monday.com.
How to Start a Virtual Assistant Business From Home
A virtual assistant business is easy to set up. You can work from any location as long as it is quiet and there is high-speed internet which narrows down your start-up costs to acquiring a business license and equipment.
You will need a computer, a backup storage system or hard drive, preferably a hands-free headset and business services software such as Express Scribe for transcribers or WordPress for content marketing.
First, determine what services you would like to offer and to whom. Finding a niche translates to less competition and more cash, so if you're good at a specific skill in a niche industry, go for it.
Clients are always willing to pay extra for a specialised skill like social media management. For instance, creating social media content for medical practices in your area may earn you a higher virtual assistant salary than general administrative tasks in a small business.
Next, decide what your virtual assistant rates will be and whether you would like to charge per hour, per task or on retainer. You will then need to set up your online shop that showcases your work like Carolyn Micciano's virtual assistant website.
This would be a perfect time to polish up your LinkedIn profile with previous work experience and skills and to create a profile on freelance sites. Here, you can connect with potential recruiters and busy professionals in need of an amazing virtual assistant just like you.
Like all things, freelance work has its disadvantages, but the pros of a virtual assistant salary far outweigh the cons. The freedom and flexibility it gives you will bring you closer to living your dream, so start today.