What a virtual assistant (VA) can earn in Jamaica goes beyond just the bank balance.
But aside from the attraction of the Caribbean lifestyle, what other perks are there for VAs in Jamaica?
First, you get an opportunity to pick your clients. Thanks to the internet, you can work for clients from pretty much anywhere on the planet, provided they're willing to pay you what you're worth.
Your salary is pegged on your productivity. If you're paid per hour, you can adjust your schedule to match your income expectations. On the other hand, if the payment is project-based, you can pile on as many tasks as you can handle.
Second, you acquire a broader skill set since you work on different projects and industries.
You get to network widely with coworkers and clients from all over the world, which has the added benefit of expanding your worldview.
Third, you work when you want and where you want, as long as you have a stable internet connection, mobile phone and laptop.
Those really are the minimum tools of the trade, and the start-up costs are relatively low.
Lastly, you get to do what you love. So what are your passions? Can you turn them into an income stream?
Devonnie Garvey has forged her copywriting passion into a thriving virtual assistant business in Jamaica and registers more hope for the future than her 9-to-5 counterparts.
The digital economy has enabled me to earn more working from home, on a schedule that I choose, with no upper limit to my earning potential aside from my own abilities.

This economic advancement puts me in a position to elevate other close members of my ecosystem through financial advice, monetary assistance and training on how to create sustainable careers through the internet for themselves.

Devonnie Garvey
At this point, you may be wondering, Can a virtual assistant's salary in Jamaica actually sustain me?
How much should I expect to earn per hour? Monthly? Annually?
How do I set my rates?
Do I even have what it takes to make it as a VA?
A career change must be taken with all the sobriety of a judge, so let's go through your concerns with a fine-tooth comb.
How Much Do Virtual Assistants Make in Jamaica?
A specialist virtual assistant in Jamaica charges JMD1,317 to JMD3,295 per hour on Freelancer.com, while a general VA charges from JMD658 to JMD1,976 per hour.
General virtual assistants earn JMD527 to JMD2,899 on Upwork while an expert rakes in anything between JMD1,976 to JMD3,689 per hour.
How to Set Your Virtual Assistant Rates
First things first: When you're starting out, you'll have to get your hands on a laptop with at least 4GB RAM and a decent CPU for maximum efficiency.
You'll also need a working space fitted with a comfortable desk and ergonomic chair.
High speed internet and electricity will be recurring costs as well as rent and living expenses.
For your business to be profitable, it must cover these expenses and still have some cash left over.
You'll want to use your expenses as a guide when you're deciding how much you want to be compensated for your time.
Remember to set reasonable rates so you don't intimidate prospects. A virtual assistant business takes time to pick up, after all.
Once you've built your portfolio and gained experience, clients will be eager to work with you and you'll have more wiggle room to negotiate.
What Virtual Assistant Services are in Demand in Jamaica?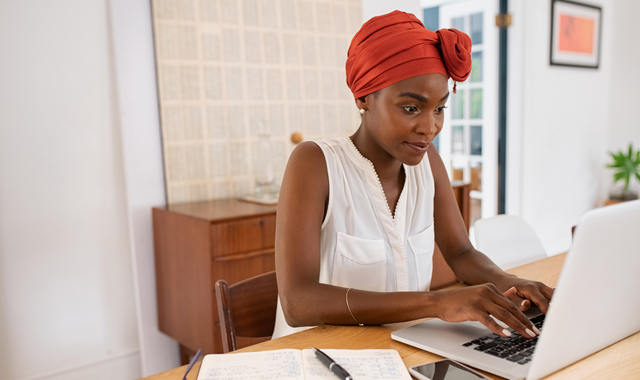 Essentially, a virtual assistant is contracted to manage the workload of an entrepreneur or busy professional.
Therefore, their job description isn't standard. In fact, it varies from client to client. Even so, some tasks are more sought after than others, such as these outlined below:
Customer Service VA
Customer service virtual assistants attend to the client's customers, answering their questions, responding to their complaints and processing their orders.
Sometimes, they generate leads and identify opportunities to upsell the client's products and services to prospects.
Tools of the trade: Zendesk, Salesforce, Microsoft Office and Zoho Desk
Charges per hour: JMD1,054 – JMD1,976 on Guru.com
Administrative Tasks VA
These VAs take on operational tasks to ensure the business runs smoothly.
They perform database management, data entry, receptionist tasks, scheduling, personal errands, proofreading and other administrative tasks.
Tools of the trade: Slack, Skype, cloud storage software such as Dropbox, Microsoft Office, Grammarly, AudioNote, TravelPerk and Asana
Charges per hour: JMD593 – JMD2,635 on Upwork
Marketing Services VA
Marketing virtual assistants research, develop and execute the client's marketing strategy.
Social media managers, content writers, SEO specialists, graphic designers, web designers, web developers and PR specialists fall under this umbrella.
Tools of the trade: Proficiency in using a Content Management System or CMS (such as WordPress), Buzzsumo, Photoshop, Dreamweaver, Illustrator, Palleton, Google Analytics, Facebook Insights, Twitter Analytics and Hootsuite
Charges per hour: JMD1,054 – JMD 2,108 on Hubstaff
Transcription VA
Transcribers turn client audio content, such as podcasts, speeches, lectures and presentations, into text that can then be rendered into books and other material.
Tools of the trade: Freemake Audio Converter, Freemake Video Converter, Express Scribe and Microsoft Office or Google Drive
Charges per hour: JMD658 – JMD4,612 on Fiverr
Translation VA
Translation virtual assistants repackage client content into different languages. They translate ebooks, websites and marketing collateral, without altering their original style and structure.
Jamaican VAs apply their cultural knowledge to accurately translate a client's content from Patois to English and vice versa.
Tools of the trade: FluencyNow, Linguee, MemoQ, SDL Trados Studio and LogiTerm
Charges per project: JMD 658 – JMD 3294 on Fiverr
Some of these tasks require specialized skills, but you don't have to be a specialist virtual assistant to start.
You can learn on the job and be a better pro than the experts you see on job listings right now.
Do I Have What it Takes to be a Virtual Assistant in Jamaica?
All virtual assistants must have certain traits in order to succeed. Ask yourself these questions to find out if you do:
Am I resourceful? Clients want a virtual assistant who thinks outside the box and adds value to their company.
Do I have a growth mindset? Clients love virtual assistants who learn from their mistakes and keep finding ways to improve their skills and service delivery.
Am I reliable? Can you be relied upon to meet deadlines and deliver high-quality work?
Am I detail-oriented? Clients want to know that you can manage their workload so they can focus on core parts of the business.
Do I have a good command of language? Expressing your ideas and any form of correspondence between you and the client will require proper grammar and language use.
Am I time-conscious? You'll be juggling different tasks and projects, so proper time management can't be overstated.
If you don't have these qualities, you'll struggle a little at the beginning of your career, but that doesn't mean these traits can't be acquired over time.
There are many online courses that can help you improve, such as Your Best First Week of Work – Online Job Basics.
It's also important to look at your personality when considering what type of virtual assistant you're going to be.
The personality traits of a virtual assistant determine how compatible a role will be.
For instance, a graphic designer ought to have their creative juices flowing at the drop of a hat. This enables them to pick the right colours, typeface and visuals to accomplish their tasks.
You could learn graphic design, but without a creative eye, you won't be very good at your job.
Perform a full audit of your personality traits, interests, qualifications and work experience to discover what value you can bring to your clients.
This self discovery will actually give you the confidence boost to ask for what you deserve and establish a profitable virtual assistant business.