The aim of this guide is to help you understand the differences between outsourcing platforms, and to encourage you towards using oDesk.
One of the biggest concerns of eCommerce business owners, especially new ones, is finding reliable staff that you can manage inhouse. There are many outsourcing platforms online that cater to this and it is important to find the right one for you and your business.
Step 1: Know What Is An Outsourcing Platform
An outsourcing platform is an online market with employers and contractors. What it does is serve as a vehicle for communication and at the same time, a mode for exchanging money.
In this guide, we will be discussing different outsourcing platforms and the services they offer in order to help you decide which one is best for you.
There are two main differences in these platforms. Some of them are task-oriented and others are for on-going employment.
Tasks are just one particular job that you need done. They do not take a lot of time and are usually paid with a fixed price. Some examples are a video testimonial of your site or a logo for your new eCommerce business. It is one job that has a beginning and an end.
Ongoing employment, on the other hand, requires more expertise on the part of the contractor. Outsourcing platforms that have a focus on ongoing employment will offer services that allow you to monitor your contractor's performance. Rates are usually by the hour but you are also given an option to pay at a fixed price. Some examples of these are content writers, eCommerce online store management, and virtual assistants.
Ongoing employment platforms usually have more services offered and have better-trained professionals as clients are able to guide and monitor them. Task-oriented platforms are more simple and basic; serving as a communication tool and a way for exchanging money.
It is important, therefore, to know what kind of job you want done and what kind of employee is needed in order to choose the best outsourcing platform for you. Let's go into more detail about these platforms.
Learn how to become an effective and successful Virtual Assistant. Get your free cheat sheet.
Step 2: Learn About Task-Oriented Outsourcing Platforms
As previously stated, task-oriented agencies are better for specific jobs that have a beginning and an end. They are usually paid for with a fixed price.
99Designs
99Designs is an outsourcing platform mainly for graphic designs such as logos or webpages. These do not normally require a great deal of involvement or lengthy amount of time and so I categorize them as tasks not as ongoing employment.
The main concept is that for a fixed-price, clients can create contests in which several designers compete by submitting graphic designs that you require.
On 99Designs, you will first be required to build a design brief where you will describe what you need and what designs you are looking for. You are then to choose from their four packages; Bronze, Silver, Gold, and Platinum. Each package will give you a certain number of designs and will be visible to different designers who will then submit their designs to you. After 7 days, you are to choose the best design.
99Designs is very simple but my personal experience is that after posting a job brief on modernizing a certain logo, I received 140 different designs from 10 to 20 designers. This seems like a lot but actually, many of them are very similar. Designers will submit multiple logos with very little variation.
I personally do not like using contests as a way to hire contractors. Perhaps because of the fact that there is only a one-in-twenty or one-in-thirty chance of a designer winning a contest, they tend to not give their best and just submit very mediocre designs.
99Designs may be ideal for fast, low-level graphic designs or concepts but not much else.
Fiverr
Another task-oriented platform is Fiverr. For at least $5, you can get a variety of different things such as video testimonials, app development, or SEO. There are also many gimmicky services such as cutting out your business name in biscuits or creating a fan sign of your business underwater.
Of course, at very low rates, you can't really expect top-quality work. There are very few high-end professionals and services that offer to get you 20,000 followers on Twitter for $5 just seem too good to be true, and they often are. As a business, you will want to look into who these 20,000 new followers are and if they are even the right market.
Because there are many gimmicky services on Fiverr, it can be a good place to look for creative new ideas but again, there is a small chance of finding top quality output.
Step 3: Look For Ongoing Employment Platforms
If you are looking to find professionals who will be working with you long-term, it is important to look into the right outsourcing platform; one that focuses on ongoing employment. Aside from being a communication tool for clients and contractors, these outsourcing platforms offer other services that allow you to pay either at a fixed price or an hourly rate and monitor your employee's work.
Freelancer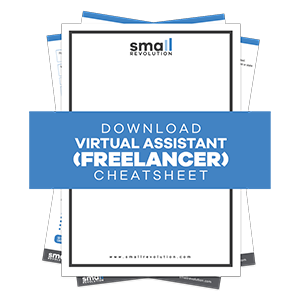 Freelancer is an outsourcing platform that allows employers to hire contractors on either a fixed price basis, hourly, or through a contest. This is one of the better outsourcing platforms to look into for higher-end professionals.
However, there are some features of Freelancer that are quite complicated. For example, when posting an hourly job, there are several 'add-ons' to choose from for an extra fee. To be featured, you will be charged an extra $29.You can pay to be marked as an 'urgent' project for $9. To make your job posting private and inaccessible to search engines costs $19. These are just some of the services that require an additional fee and it can be quite expensive.
All these extras are actually free on my preferred outsourcing platform, oDesk.
oDesk
When using oDesk, you can pay contractors per-job or hourly. There is no 'contest' option, which I think is actually better as it almost never yields top-quality work. On oDesk, there is no minimum or maximum payment.
Another thing I like about oDesk is the quality and variety of contractors present. Virtually any contractor you need for your eCommerce business may be found on oDesk – from web designers to eStore managers to SEO experts. It is not necessarily only an ongoing employment outsourcing platform but can also be task-oriented, depending on what you need.
oDesk also does not over-manage client-contractor transactions. I mainly use it to find contractors and to communicate with them during the first steps of hiring then go back to my usual project management tools. Throughout the entire employment, I use oDesk for payment, wherein they charge a 10% fee for every per-job or hourly payment. All you have to do is enter your credit card and you will be billed weekly.
Additionally, there is feature on oDesk called the Work Diary which allows employers to track a contractor's project through screenshots.
All in all, my preferred outsourcing platform for any type of job I need done is definitely oDesk. It is simple, it does not over-manage my transactions with contractors, rates are at the discretion of employee and employer, mode of payment is convenient and fuss-free, and the general quality and variety of contractors.
Choosing an outsourcing platform is all about knowing the job you want done, what kind of contractor you need, and how you prefer to go about the processes of hiring, training, monitoring, and paying.
Final Checklist
To find the best outsourcing platform, you first need to understand the difference between each platforms. You should:
Know what is an outsourcing platform and what it can do for you.
Learn the difference between a task-oriented outsourcing platform and ongoing employment platforms.
Learn about oDesk and how it can give you the best benefits as an outsourcing platform.
Click here to download your free Cheat Sheet on how to become an effective and successful Freelance Virtual Assistant.
Photo courtesy of Freepik