People hate writing resumes. That's so true. However, resumes are still pretty much necessary to find a job. Therefore, you might as well get on and be done with it because resume writing is not something you will easily escape.
Have you ever wondered why you hate writing your resume? Let's look into those reasons. It is possible that you will find it a bit easier if you understand what makes it so tedious.
Here are some of the reasons why people hate writing their resumes:
Whatever you do, it never seems good enough
It seems you cannot find the right words
You hate to brag
If these are your worries, you may want to learn more about resume writing by taking a course in resume writing. When you get some structure and some practical tips about what and how to write – it all gets a lot easier.
If you don't have the time or you don't think acquiring resume writing skills is important for your career, you can always hire some professionals to do it. Here are the 11 services for you to look into that case.
This is one of the most well-known resume writing services. Top Resume has a great reputation built on their success. This company employs a lot of talented writers.
However, you don't get to talk to the writer directly. You can, but that is a paid service. Also, you don't get unlimited alterations of your resume like you do with some other services. On the other hand, they offer a free resume review.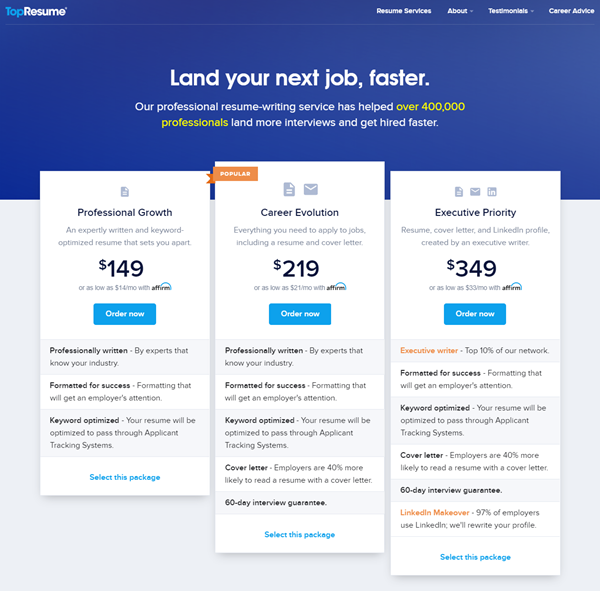 Another amazing resume writing company with amazing customer service. You get direct contact with the writer and they collaborate with you on your resume. Also, the number of corrections is unlimited.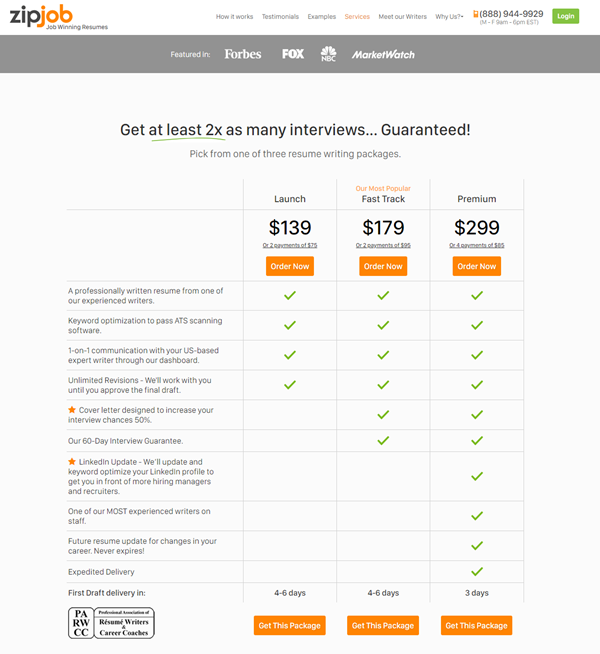 You work on your resume until you are absolutely happy with it. Another perk of ZipJob is that they use ATS technology a lot of recruiters do, so they make sure your resume always passes that first test.
If you opt for the Monster.com, you will be able to choose from three packages they offer. The basic one is only resume writing. Resume and cover creation are in a deluxe package.
The premium one also involves your LinkedIn profile overhaul. They have a more than reasonable turnover rate and they offer a 60-day satisfaction guarantee period. You can make unlimited changes during that time.
When you approach the CareerAddict to get your resume done, they will offer services based on your career level and experience. You can choose from entry, mid-career, professional and expert services.
There are other options you can add to your services, like a LinkedIn review or cover letter writing. The revision period is 30 days and you can make all the changes within that period.
There are two perks that this resume service boasts. The first is the fact that they offer only services of in-house resume experts that are US writers. They don't outsource. Also, they offer a very unique type of guarantee. If you don't find a job within 6 months, you will get a free job service advice session.
This company offers a lot of services. They can revise the CV you already have, write you a new one, add a cover letter to the equation and much more. They can also distribute your CV to the employment agencies and help you with Thank You and Follow Up letters.
These two letters are neglected by many job candidates. The Thank You and the Follow Up letters are very important. They build a good rapport and they give you another chance to show yourself in the best possible light.

If there is one thing that puts this resume writing service above all the others, it's their interview guarantee. One more reason to chose it is if you are in a real hurry. For a price, they offer resume writing turnover in a day, 2, 3 or 5.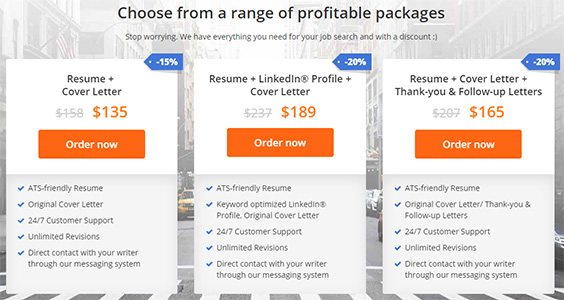 They are famous for never using templates and always offering an experience that is individualized for every candidate. That is very important because each individual cover letter and resume should not be filled out templates, but personal stories.
As you can see from the name of the company, they emphasize the expertize and quality of their writers. This may easily be the biggest network of independent resume writers.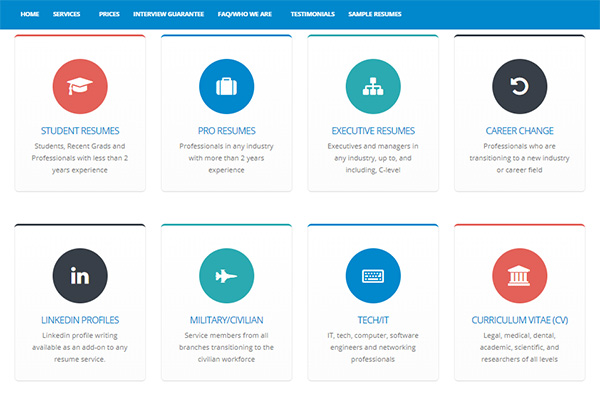 As far as their expertize is concerned, all the writers are certified by the Professional Association of Resume Writers. The only downside is the price. While Resume Writers is among the best services, it is a bit more expensive than the others.
This is an option you should look into if you are more comfortable to work with a professional resume writer in person. You don't have to, but you can if you want to.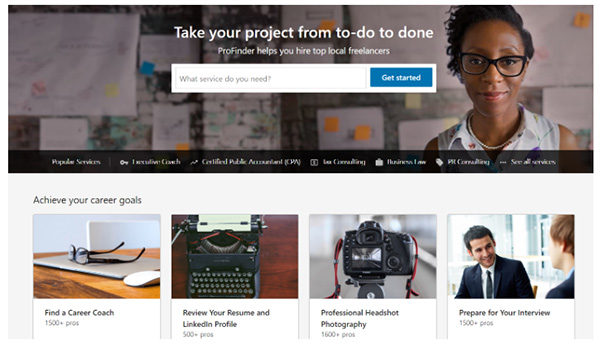 Namely, LinkedIn ProFinder connects you with 5 career professionals from your local area. They offer everything you need to help you start or boost your career. Those 5 professionals will bid for the work with you and then you can make your choice.
This is not so much a writing service as it is a resume writing software. It offers a number of templates that you should choose from and adjust it to match your needs.
That side of Live Career is not that great in comparison to having a real writer working on your CV. They have added the option of resume writing lately, but they are new to that.
On the other hand, LiveCareer is interesting because it offers data about the salaries for certain jobs in the area of your choosing. That can help you form your expectations about the salary if it comes up in the interview.
What recommends the ResumeSpice the most are its owners. Namely, this company was started by a group of recruiters. Is there a better way to get a resume that will be approved by a recruiter than to have it written by one? Hardly.
ResumeSpice team consists of certified resume writers. With so much credibility, it is not a wonder that they give guarantees to rewrite your CV if you don't get an interview within 60 days, they will rewrite your resume one time for free.
The price of resume writing can go from around $90 to $400, give or take. You can consider it an investment in your career. Also, this gives you the option of having one version of your resume even when it comes with a cover letter.
You have to edit that resume if you are applying for different positions in different companies.
Not to mention you have to create a cover letter that is tailored to a specific company and a specific job advertisement. In other words, the usability of the resume and especially your cover letter is limited.
For almost half of that amount of money, you could take a course in resume writing.
It may take a bit more time, but what you gain is the ability to create unlimited number of resumes and cover letters. Each of them will match the job positions that you want to apply for.
Photo by Tirachard Kumtanom