Electronic learning, also known as e-learning, involves any type of education or training that takes place on a digital platform.
It can include anything from a 20-minute course you complete on your smartphone to an online doctorate that takes years to finish.
The flexibility that e-learning offers makes it convenient because you can:
Learn anywhere and at any time.
Choose from a variety of learning styles.
Save on travel and accommodation costs.
Get access to the newest learning concepts.
As the world becomes increasingly digital, learning methods have had to adapt to the advancement of technology.
E-learning is developing at a fast pace and has adapted to use all manner of mediums to educate you. These include:
Here are some of the instructional approaches you're likely to encounter when you delve into the world of online learning:
1: Synchronous E-Learning
In synchronous e-learning, multiple participants are simultaneously taught in real-time. Schools, colleges, and universities use this approach to make their courses more accessible and allow for better student-instructor coordination.
Online classes that use this method rely on tools like chats, video-conferencing, and digital classrooms such as Google Classroom.
Since participants can monitor each other's reactions to their messages, they're more likely to read and answer them. In this way, synchronous online learning encourages collaborative learning and keeps participants motivated and engaged.
Synchronous e-learning works well when:
Learning is based on fixed curriculums that have time-sensitive completion schedules.
Tutors find it convenient to implement standard teaching methods with less variation.
Learners don't mind participating in a course from a distance in real-time.
The social isolation typical in most e-learning courses isn't desired.
However, the downside is that it's not very flexible since everyone must be present at a fixed time. Moreover:
Learning is generalized, thus it fails to account for each learner's abilities.
All participants must have a reliable high-speed internet connection, lest they miss out.
Students may not receive individual attention if others are also in need.
2: Asynchronous E-Learning
Asynchronous e-learning allows students to study in their own time from different locations. Real-time communication isn't necessary, making this approach to learning much more self-paced to allow participants flexibility.
Online courses such as those found on Coursera, Udemy, and Skillshare are good examples of asynchronous online learning.
Learning institutions that rely on asynchronous e-learning provide students with content and assignments. While students can work on these when they wish, some institutions set deadlines for when coursework and exams are due. Since there's no class meeting time, interactions are limited to discussion boards, blogs, and wikis.
Some of the advantages of asynchronous online learning include:
Rewatching content as many times as you'd like
Having the option to either stream or download content to review
Being able to consult additional resources since they're learning at their own pace
Being able to mull over lessons before asking well-considered questions to lecturers
Accounting for the need for flexible individual schedules and learning timeframes
However, asynchronous e-learning isn't for everyone, especially since:
There's no spirit of collaborative learning and teamwork, which can lead to isolation
Some learners need constant interaction and evaluation to keep pace
3: Adaptive E-Learning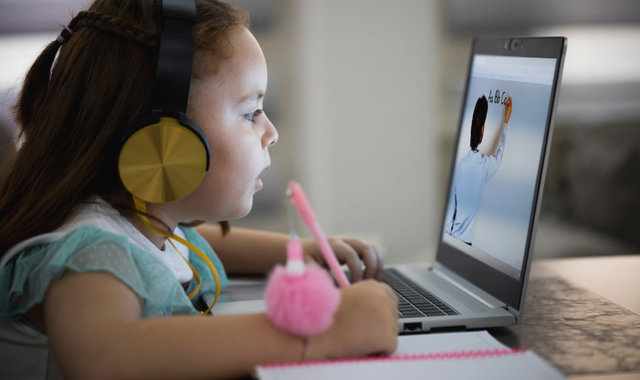 Adaptive e-learning is based on the understanding that individual students have unique educational needs. For instance, while some students learn at a rapid pace and can jump through classes, others require extra hours and repeated instruction to learn.
Therefore, the adaptive online learning system modifies itself to meet a student's needs, ensuring that learning is progressing at an optimum rate. This ensures students can readily reach their maximum potential.
Students can choose between different difficulty levels, ranging from easy to hard, based on what they've learned, where they are in their studies, and their ability to learn.
The more advanced an adaptive e-learning system, the more accurately it can identify the strengths and weaknesses of the students using it. Then, it's a matter of tailoring content, questions, and quizzes that will address any gaps that students might have.
Adaptive e-learning works especially well in cases where students prefer to study at their own pace. Other advantages include:
Students aren't pressured to learn at a rate they're uncomfortable with.
It's flexible as it allows you to take courses based on your individual needs.
Gifted students don't have to be held back as instructors catch everyone else up.
It uses artificial intelligence (AI) to identify learning gaps and automate intervention.
Like with other forms of e-learning, there are certain disadvantages of adaptive online learning. For example, instructors face the challenge of planning different e-learning schedules for all of their students.
Other disadvantages include the possibility that the paths a student takes could lead to overjumping important learning content. Essentially, as the students go right, they miss out on what's on the left.
4: Interactive E-Learning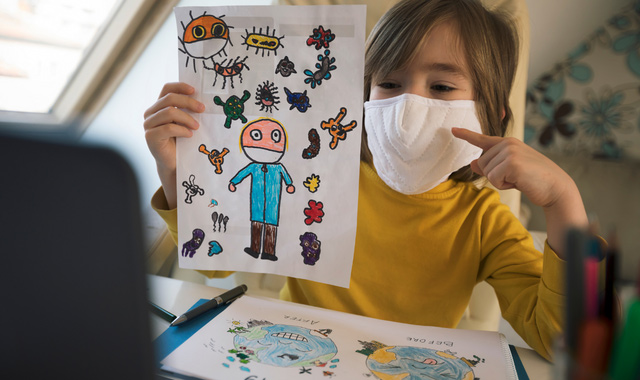 Interactive e-learning works by enabling two-way communication between the instructor and the learner. When these two parties communicate freely, it's much easier for instructors to make changes to the learning materials as they see fit.
Additionally, interactive online learning gives the learners some leeway to choose topics and their difficulty level. Learners can also provide feedback, which goes a long way towards improving or adapting the interactive e-learning system.
Feedback may be given by leaving a review on certain videos, while interactivity can be seen when students switch the audio or subtitles of their class videos to a language they're more familiar with.
Other instances that demonstrate interactive online learning at work include being able to:
Instant message
Change video playback speeds
Make use of discussion boards and forums
The level of independence, freedom, and engagement that interactive e-learning injects into education improves learning effectiveness. But interactive learning isn't suitable for a large number of online learners as it can leave instructors confused.
Students also stand the risk of not going through all the important learning material necessary for their education, which results in an incomplete education.
Choose a Suitable E-Learning Method
Today, learning comes in all shapes and sizes.
Granted, some students may struggle in a particular subject. However, the truth is that they can all learn, even if they might have to do so differently.
The table below summarizes the general benefits and drawbacks of e-learning:
| | |
| --- | --- |
| Pros | Cons |
| Saves time and costs | Can't always replicate face-to-face learning |
| Efficient in delivering courses online | The authenticity of a student's work can be difficult to confirm |
| Promotes active and independent learning | Computer-marked assessments tend to be knowledge-based |
| Very convenient and flexible (you can learn anytime from anywhere) | There can be issues with the security of learning programs |
With the many forms of e-learning available, you don't have to follow a set way to get an education. Your best option depends on you and the goals you're pursuing or the unique circumstances in which you find yourself.
Nothing beats learning from the world's most inspiring artists and leaders who are excited to share their experiences and wisdom with you.
As this pleased learner found, you'll want to recommend MasterClass to everyone:
This platform is one I recommend to friends, neighbors, and family all the time. The content is very high quality and I have gifted subscriptions because it's such a valuable service!
That's what you'll get when you choose to expand your skill set by giving e-learning a go and getting started on MasterClass.
Share on Facebook: