Congratulations on landing an interview for your next role!
Your next step is to impress the recruiters by demonstrating your:
Experience
Technical and soft skills
Passion for joining the company
Personality
Interviews can feel intimidating, but they're really just a way for the recruiters to test your suitability for the role. Depending on the company, you may have one or several interviews with different members of the team.
To help you prepare for your SEO expert interview, we've prepared a list of 5 questions with answers that will help you stand out.
Remember that an interview also allows you to assess if the company is the best fit for you.
Question 1: Describe Your Training and Past Experience With SEO
This question will be featured early in your interview and is a way for the recruiter to break the ice and get to know you. Because they've already had a look at your C.V, this is a great opportunity to further detail your accomplishments.
You can choose to focus on one specific experience that stands out or mention 1–2 impressive accomplishments. What's critical is to back your experience up with tangible results.
Example Answer:
I have been working in SEO for over 3 years. I received my qualifications from [institution name] after which I began my journey in [company name]. Over this period, I have improved their technical and on-page SEO which led to first-page ranking for their chosen keywords.
Question 2: How Do You Conduct Keyword Research?
There is no correct way to answer this question because SEO specialists have their own unique way of doing keyword research. Therefore, demonstrate the skills that are required rather than laying out the perfect method.
Some skills they could be looking out for include:
Organizational skills
Proficiency with software and online tools
Analytical skills
Communication skills
Example Answer:
I begin by understanding the objectives from the business and customer perspective. I then compile a list of relevant topics and keywords in a Google sheet. My next step is to search for relevant terms and to use Google trends to analyze and compare the frequency, volume, and competitiveness of the search terms.
Because the success of your strategy depends on how well you understand your target audience, remember to find different ways to mention this in your answer.
Question 3: Tell Us About a Significant Google Algorithm Update and Its Implication
With this question, the recruiter wants to know whether you understand the function of search engines, how they operate, and why algorithm updates are necessary. As an SEO expert, it is critical that you are well-informed on regular changes and updates.
Google constantly releases changes to its algorithms and provides updates for them. Some of the major updates they've introduced are:
Panda (2011)
Hummingbird (2013)
RankBrain (2015)
Example Answer:
In 2013, Google released the Panda algorithm with the aim of reducing the number of low-quality websites appearing on its results page. This update ensures that websites focus on publishing content that has depth, is useful, and highly relevant to the readers.
As a follow-up question, you may be asked to show your knowledge of more recent algorithm updates and changes. Make yourself memorable by preparing with this video from Google Search Central:
Question 4: How Does Data Inform Your SEO Strategy?
Data allows analysts and organizations to understand the behavior of their site visitors and develop modifications that improve the customer experience. As an SEO expert, you interact with a lot of data and part of your job is to analyze it and provide suitable recommendations to your company.
The future of data is collecting the insights and using it for the benefit of your customers.

Eric Siu, Chairman, Clickflow
Tips For Answering This Question:
Do research on the company to understand their industry, goals, and audience.
Ensure your answer demonstrates your ability to find data, analyze it and use it to communicate useful recommendations.
Tailor your responses to the industry the company belongs to.
In some interviews, this question may be presented in the form of a case study. Don't panic if you find yourself required to analyze data. Just use the tips above, imagine yourself in the position, and present your best work.
Question 5: What Is the Role of Social Media in an SEO Strategy?
Although people are spending more time on social media, these platforms do not yet have a direct impact on your SEO website strategy. However, as our digital habits evolve, there is a chance that these platforms will become mini search engines in the future.
As an SEO expert, you must know how to work with social platforms to boost website performance.
Social platforms are more personal than websites. They provide the perfect chance to demonstrate an organization's personality, culture, and values to potential customers. They are also the perfect space for users to share content they like and directly interact with their favorite brands.
As an expert, you must be able to develop an SEO strategy involving social media to meet the company's objectives. Here are some tips to help you answer this question:
Demonstrate your knowledge and experience with social media platforms.
Draw on your research of the company to provide suggestions on how SEO can be used to meet their objectives.
Mention unique ways of engaging with social followers to encourage them to take the required action.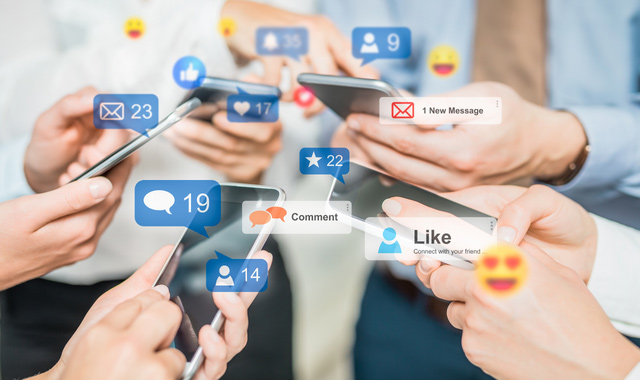 With this question, it is important to show your creative side, your willingness to work in the company, and an understanding of who they are and what they do.
Keyword Research Tools
Keyword research provides information about your potential customers—including things they wouldn't readily tell you—and the possible direction for your content.
Getting this right will allow you to sufficiently answer burning questions, build brand trust and website authority, and increase your number of converting customers.
In the following table, we review the 3 most frequently used tools.
| | | | |
| --- | --- | --- | --- |
| Feature | Google Search Console | Google Trends | Answer the Public |
| Price | Free | Free | 3 free searches per day or $99 for the premium plan |
| Requirements | Recent version of web browser and a valid Google account | Free registered account | Free or paid registered account |
| Use | Optimize your website for search engines | Analyze frequency and volume of search terms over time | Access detailed search and keyword information |
It's Time to Ace Your Interview
Interviews can be extremely nerve-racking, even for professionals who have been working for decades.
Find some time over the next few days to calm your nerves by preparing for the interview with these 5 questions and answers. You can even do a mock interview with a trusted friend for extra practice.
Landing your interview should encourage you because it demonstrates that your skills and experience match the requirements of the hiring company. All that's left is to walk into the interview and convince the recruiters that you're the perfect candidate for the role.
Share on Facebook: