The work from home culture is growing. According to an IBM survey, today, almost 54% of adults prefer working remotely.
Are you one of them, looking to make money online from the comfort of your home?
A quick internet search would give you so many options for work from home jobs. You could consider being a search engines evaluator and work part-time for big companies like Google.
Sounds like an interesting work from home job, doesn't it?
This detailed summary will show you everything you need to know about search engine evaluator jobs. That way you can make a well-informed career move.
What Is a Search Engine Evaluator?
Search engines make life easier for us. We can find answers for anything we need to know in an instant. That's how you probably found us.
Most people trust the answers given by internet search results. But sometimes the information from search results may be false.
Remember this search query that lit up the internet for its absurd results?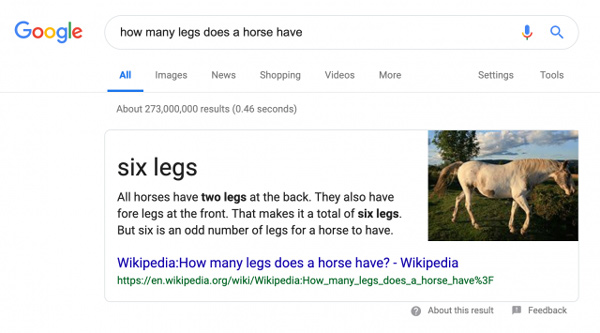 Why did Google get this wrong?
Because machines don't always get it right.
There are at least 5.56 billion web pages all stored with information. Some relevant, some not so. When you search for information on the web, the search engine crawls through all these pages. It then uses algorithms to quickly rank and show pages that have relevant answers.
If the algorithm is wrong, you get wrong or irrelevant search results.
This is where you come in as a search evaluator. You analyze search engine results, rate them against specific guidelines, and provide feedback. This helps search engines to show accurate, relevant, and high-quality information to users.
We also know search engine evaluators as internet assessors, web search evaluators, internet judges, internet analysts, Google raters, or raters. Your job title will depend on the company you work for.
Now, there are over 50 search engines in the market but Google is king with over 86% of the online market share. Other popular web browsers include Bing, Baidu, Yahoo!, and Yandex.
Granted, Google needs more search engine evaluators to ensure its visitors get the best online experience.
Our focus will thus be on Google's raters jobs.
Why You Should Be an Internet Judge
Work from home and set your flexible working hours per day
Make money online and earn an average of $12- $15 per hour
Achieve personal fulfillment by rating online content and making the web better
The Downside of Web Search Evaluator Jobs
The workflow is uncertain. Most web search jobs are project-based. If the workload is low, you may have to wait a while before landing your next project. Since the pay is hourly based, hitting your financial goals is not guaranteed.
Most companies have a non-compete clause that prevents you from working for any other company at the same time.
You may not apply for jobs if somebody in your household is already working. Some companies reject two email addresses with the same IP from working as raters.
Still, fascinated? Let's dive into how to become an internet analyst.
How Do I Become an Internet Analyst?
Have the Right Skills
While some online work at home jobs only need you to have a stable internet connection and a lot of disposable time in your hands, a search engine job will require much more than that. Apart from a computer with high-speed internet and a smartphone, here are the skills you need;
Strong online research skills
Ability to follow set evaluation guidelines
Fluency in the assigned language
Familiar with current events and culture
Active user of social media platforms
Pass the qualification test
Where can you learn these skills from?
Teach yourself.
Research and read available materials on the skills you want to learn. Also, join online remote work communities and forums and learn from your peers. Do a quick search of Facebook, Reddit, and Quora platforms for search evaluator jobs.
Go to class.
With so many online courses on the internet, it can be a bit confusing which ones to sign up for. You can learn from practicing industry experts at Small Revolution school.
Apply for Web Search Evaluator Jobs
Confident with your web search skills? It is time to send in your application.
Most search engines don't employ search evaluators directly but use the services of independent hiring companies.
Top Four Companies that Hire Google Raters
Pro tip: Apply for many search engine jobs and increase your chances of getting an online job. Since most of the companies don't allow their evaluators to work for another company, you can decide which one to work with after passing the interview.
Pass the Qualification Test
Before you can start working, you will need to pass the raters qualification test.
Appen and Lionbridge are the most popular companies that hire part-time internet assessors. They base the qualification test on Google's General Guidelines 168-page booklet.
After sending in your application, the company screens it. If they like your skills, they will invite you to take the qualification exam. The exams are tough and very few people get past this phase.
If you want to pass the qualification exams, approach it with a smart strategy.
3 Easy Tips for Passing the Qualification Test
Start reading the General Guidelines even before you receive the invite to do the test
If you pass the resume screening step, the contractor will send you a link with the General Guidelines and test. You will need to complete the test within 7 days. Since the guidelines are already available on the internet, why not take a head-start and start preparing for the test right now?
Don't wait until the last day to sit for the test
One week may seem like a long time to sit for a test until it's not. The test is usually divided into three parts. Space out the exam and allocate each part to one day. You don't want to be overwhelmed to deliver the test in a day.
Refer to the guidelines during the test
You have studied the guidelines and are confident you are well prepared. But don't ditch the guidelines yet. Keep the document close by and use "Control+F" to quickly find answers to keywords in a question.
Appen vs Lionbridge: Which is Better?
Appen and Lionbridge are two of the most popular companies that hire search evaluators for Google.
Remember, you can't work for two companies who work for the same client. So, one of the most frequent questions asked is which is better – Appen or Lionbridge?
Well, this breakdown will help you make a more informed decision.
| | |
| --- | --- |
| | |
| Hires independent contractors for a 6 months contract | Hires independent contractors for a 12 months contract |
| Hires globally | Hires globally |
| Payments range from $3-$15 per hour. American and European contractors earn between $11 and $15 while Indians earn $3 | Payments range from $6-$15 per hour. American and European contractors earn between $12 and $14 while Indians earn $6 |
| Raters work for unlimited hours | Raters work for limited hours, capped at 20 hours per week. You may get bonus hours based on the available workload. |
| Opportunity to work on many projects at the same time. | You can only work on one project at a time. |
| Has a referral program where you can earn an extra income of up to $25. | No referral program. |
| Payment is within 30 days after approving your invoice. | Payment is within 45 days after approving your invoice. |
Most people dream of having a successful work from home job. But very few put in the work to get the skills. Set yourself apart from the masses by signing up for relevant online courses at Small Revolution.