The aim of this guide is to teach you, step-by-step, how to remove Semalt from your referral data. This crawler can skew your Google Analytics data which, as a result, increases your site's apparent bounce rate.
What is Semalt.com?
If you search Google for "what is Semalt" or just "Semalt", you will see information regarding the appearance of Semalt in many Google Analytics accounts.
Semalt is marketing itself as a professional webmaster analytics tool. They are also selling a keyword ranking service.
But its 'crawler' project has annoyed (if not angered) numerous website owners and webmasters site because it's randomly visiting other websites and causing their analytics data to skew.
The crawler visits your store and then usually 'bounces' straight out again. This 100% bounce rate negatively skews your data.
Generally, no webmaster or website owner wants a high bounce rate in their analytics. Removal of the referral link/s is the best way to prevent your analytics data from skewing.
One option is to remove your site from Semalt using their exclusion tool onsite – Semalt
If you feeling more cautious and do not want to directly use their website to remove your listing, you can exclude Semalt's referral traffic link via Google Analytics.
Step 1: Go To Google Analytics
Go to your Google Analytics account.
Step 2: Click 'Admin'
You will see at the top menu of your analytics account the 'Admin' button. Click on it to open the filters.
Note: You won't be able to see the Filters if you do not have administrative access.
Step 3: Click 'Filters'
You will see three columns after clicking 'Admin': Account, Property, and View. You will see 'Filters' under the View column; click on it to go to the next step.
Step 4: Click '+ New Filter'
You will see a new command panel or settings box after doing the third step. Click on the '+ New Filter' button, so you can exclude the Semalt referrer link/s.
Step 5: Modify the Filter Information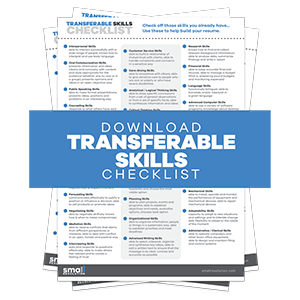 On the Add Filter to View panel, modify the following information:
Filter name – Semalt Exclusion (depends on what name you want to use)
Filter type – choose 'Custom Filter'
Tick on 'Exclude'
Filter Field – set it to 'Referral'
Filter Pattern – type in 'semalt.com'
Case Sensitive – tick 'No'
The image below is what you will see exactly on Google Analytics using the above settings: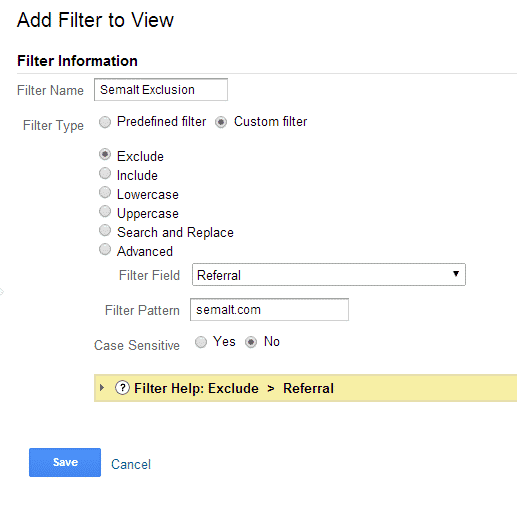 Semalt subdomains such as '34.semalt.com' will also be blocked by this filter.
Step 6: Click 'Save'
Click 'Save' after reviewing your filter settings.
Your live filter will only affect your referral traffic data from this date onward. Previous crawls/visits from Semalt won't be filtered out.
The key is to check your Google Analytics data as early as now and follow these simple steps to prevent Semalt and its subdomains from crawling your site and skewing your traffic referral data.
Final Checklist
As an eCommerce website owner, you'd want to see a clean and accurate analytics data and not one that's skewed by web crawlers like Semalt. This can be very disturbing especially if you are carefully monitoring your site's traffic and bounce rate.
Regular checking of Google Analytics data will help you trap crawlers like Semalt.
Removing Semalt as a traffic referrer is best done via Google Analytics especially for the cautious site owner.
Make sure you have the admin access to your analytics account, so you'll be able to modify and remove Semalt as a referrer.
Double check modifying filters on Step 5 before saving.
Photo by Negative Space