Are You Looking for Remote Writing and Editing Jobs? Here's What You Need to Know.
You're one of the millions of job seekers out there looking for a job.
In this case, you're a writer, editor, or both looking for gainful employment.
So, before you go out and get the very first traditional job you can find, consider this…
Why not try getting an awesome job? Why not get a job that doesn't just pay the bills but let's you be free as well?
If you're a skilled writer or editor then you should consider looking for remote work.
How Do You Get Hired For Remote Writing and Editing Jobs?
To get started, make a portfolio, a resume, and go set up accounts on freelance websites.
The most popular freelance sites right now are:
These are the freelance sites where most beginners start looking for remote work.
However, while the above three are popular websites overflowing with clients, there are many reasons why you should avoid them when you're looking for remote work.
Here are a few reasons:
Most clients offer low pay. You'll take mountains of work and only be paid peanuts
Extreme amounts of competition regardless of job type. Whether it's an employer looking for a copy editor, an update editor or a content specialist, you need to be prepared to face off against hundreds of other job seekers looking to land a gig.
Slow start. Starting out on big freelancing sites is difficult at first when you have no reviews or testimonials.
Where Should You Be Looking for Work?
Instead of looking for work on freelance sites that pay little, you should search elsewhere.
If you're a competent enough wordsmith that has a good amount of experience, great writing and decent editing skills then you should look at online job boards or Facebook groups instead.
It sounds crazy but it's true. You get better pay and find much more fulfilling work via job ads on Facebook than on Fiverr. Here are a few advantages of online job boards and Facebook groups.
On average, jobs you find here pay better.
The clients hiring here are usually better to work for. You're likely to get work from a decently sized internet marketing agency instead of skinflint employers looking to hire writers or an editor as cheaply as possible.
Work is usually much more fulfilling. You'll work for people who care about what's being delivered.
These advantages have their downsides though.
Better pay means that you need to be better. The people who pay more will pay much more attention to detail than those who want the most content for the cheapest price.
Great clients have many talented workers competing to work for them. That freelance editor job that pays enough for a year's rent per month? Prepare to compete against another editor who has 2 years more experience than you and has numerous former employers with absolutely glowing testimonials.
Fulfilling work is harder and takes much more finesse than the usual content mill work. You need to care about every detail to impress your employer.
Now which job boards should you be looking at?
Here's a list of places where you should be looking for remote work. Whether you're a fiction writer, a content writer, a content editor, a newsletter editor/copy editor, there's a job here waiting for you!
ProBlogger Job Board: The ProBlogger Job Board is a popular online writing and editing job board that's overflowing with work. Jobs range from entry-level to high-end and extremely niche specific. The ProBlogger Job Board is a place where your portfolio and salesmanship is extremely important.
Cult Of Copy Job Board: The Cult Of Copy Job Board is the most popular writing job board on Facebook. It's also the most well-established and the oldest one around. Jobs here range from beginner-level to very high paying but it's very demanding.
Those are just three examples of job boards online, here's a more comprehensive list.
To increase the likelihood that you'll land a good job, you should:
Buff up your portfolio.
Most high quality jobs want you to have very specific writing experience. If you're interested in a job, don't be afraid to write some ultra-specific samples for your employer-to-be. Worst case scenario is that you don't get hired but you have a new sample for your portfolio!
Write a professional resume.
Many online freelancers have resumes that lack professionalism. Write your resume to be as good as if you'd be applying to write for Time magazine!
Get better at selling yourself.
You absolutely need to improve your salesmanship to face the stiff competition at high quality job boards. You must be able to convince your prospective employer that you're the best choice for the job.
Why Should You Look Out for Remote Work Opportunities?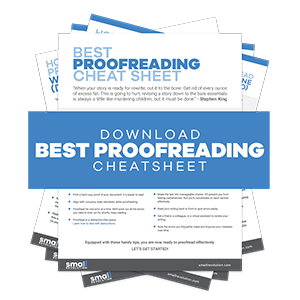 The simple answer is that working remotely is awesome. There are so many upsides to remote work that you could even write a full-length book about them.
These three advantages to remote work are brought upfrequently.
You can work from anywhere as long as you have internet access. You won't be tied down to one location.
You can get paid anywhere that has an internet connection. You can work from home and you can take advantage of geoarbitrage. You can become one of the numerous working nomads that get to live the dream and travel the world!
You get to set your own work schedule as long as you deliver high quality work. You'll have an enviable amount of flexibility and work life balance. You can work during the times of the day that most suit you. This goes out to you night-owl writers right now.
Should You Be Worried About Pay When It Comes to Remote Writing and Editing Jobs?
Yes, you must be concerned about pay if you're going to get paid for your hard work.
When you're working remotely, here are a few ways for you to ensure you don't get stiffed on the bill.
Whenever you can, try to work with established companies and individuals with a proven reputation for paying their workers.
Ask for half your payment upfront to ensure you don't get completely stiffed if your client decides to ghost you.
Frequently Asked Questions
How Often Do You Get Paid?
This depends on the site you're working for or your employer. What does it say in your contract? If you don't have a contract, what did you and your employer agree on?
How Much Do You Get Paid?
This depends on your employer, your work experience and your job scope.
As a rule of thumb, beginner content writers or editors should never work for less than $0.01 per word and can expect to make up to $0.03 per word. Writers and editors who have a good amount of work experience can expect about $0.04 or more per word.
Reached the End? Go Get a Job!
To summarise, you just need a decently-sized writing portfolio, a well-written resume and some good enough salesmanship to get yourself a decent paying remote job.
You should avoid working on freelance sites that pay you peanuts and instead look for work on high quality job boards instead.
Lastly, you need to be properly prepared to get your payments from clients and need to be careful to not get stiffed on the bill.
Times are hard and everyone needs all the help they can get. Small Revolution offers all the help you need to get trained and get hired.