In developing countries like Kenya, regular job opportunities are scarce. This is represented by an unemployment rate among youths of roughly 23 percent in 2020.
If you're Kenyan and fit this description, we're here to tell you that not all hope is lost. Online jobs are the new reliable source of income available to Kenyans who want to escape unemployment. That fact is creating a competitive market where the best-prepared workers thrive. Are you part of that elite group?
Today, we'll talk about:
Why online jobs pose the best opportunity for those seeking financial freedom.
Guidance on how to prepare a competitive CV. This includes high-demand skills and remote-worker traits to supercharge your CV.
Reliable online job platforms that can secure you a steady source of income.
All this from the comfort of your home in Kenya. Are you in?
Why Are Online Jobs Among the Best Income Opportunities for Kenyans?
Unemployment is at a critical rate in Kenya, especially among people aged 20 to 24 years. The problem – and this will sound truly horrible – is that Kenyans are becoming a well-prepared working force. This leaves minimal positions open for the rest of the population, even if they're equally prepared. Yikes.
Nonetheless, there's a fresh opportunity available for job-neglected Kenyans in the form of online work. Many benefits come with online jobs:
A steady source of income that is equal to your level of preparation.
No more traffic jams.
Local events won't affect your income (unless your internet connection is compromised).
No more office environment.
The ability to set a customized working schedule.
More free time for yourself.
The freedom to have as many clients as you can handle – thus generating more income.
This list would be endless if we mentioned all of the many benefits Kenyans can harness from online work!
Secure Your Online Job in Kenya Before It's Too Late
Online jobs are an opportunity you can't afford to pass you by. Why? Because there are thousands of people waking up to this way of living daily. Which will create a competitive market, lowering prices due to the high demand for jobs in the years to come. Now is your moment to act.
Do you want to see some proof? Consult below the average yearly earnings of the most requested online workers in 2020: Graphic designers. They create logos, banners, images, and all kinds of designs.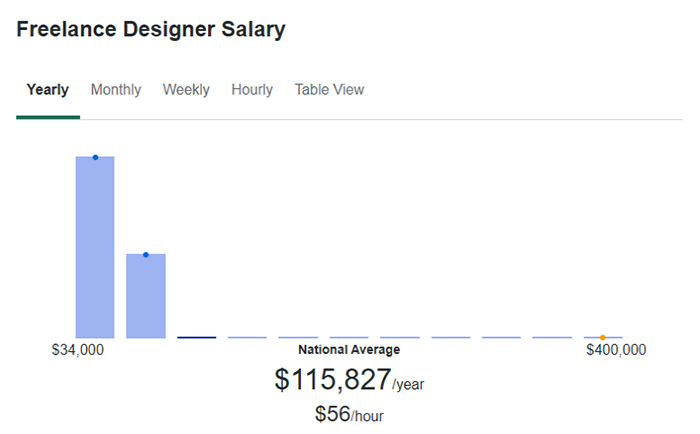 Virtual assistants. This is a position for the most versatile and efficient workers. You'll be writing emails, organizing schedules and tasks, and taking control of someone else's day. Get the training you need with our Virtual Assistant course.
Copywriters. If you're into writing ad copy or you think you can write entertaining pieces, this is the job for you.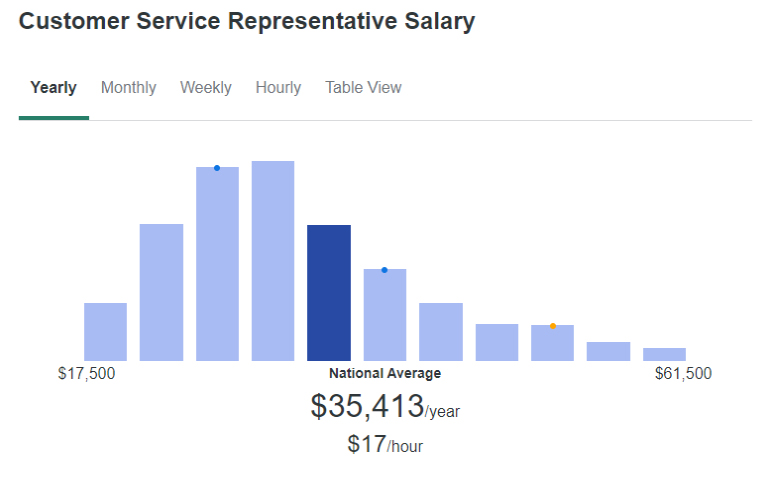 Web developers. Even junior devs earn a decent wage through entry-level jobs for web developers.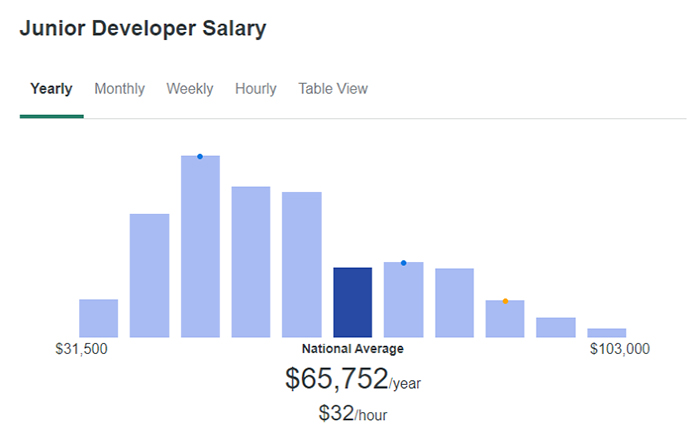 Those are the average income tiers for each remote position in the US. Unless you're able to create a CV and portfolio that will score you a well-paid position, you'll miss out on the best job opportunities.
How to Supercharge Your CV and Portfolio to Be a Competitive Kenyan Online Worker
In the online world, CVs and portfolios are crucial to gain all kinds of positions.
But if you come from a place where the standard brick and mortar workplace established the rules, you'll need to make a few changes. Keep in mind that having a car, being able to move to neighboring states, and other in-person skills are dead weight.
Supercharge Your CV to Make It More Appealing
Continuing our point above, you can take your old CV and toss it in the trash – liberating, isn't it?
Then create a new format with a professional presentation. Add to it everything that would make you a perfect addition to an online team or company. Keep in mind that when you're working online, you're casting the job net worldwide.
Here are some skills and assets that will create a competitive CV in the online world:
Fluently spoken and written English. Good communication skills are also ideal. Don't forget to mention if you know any other languages.
Proficiency with online work tools. Depending on what you're pursuing, add as many specific tools for the role as you possess. For example, add WordPress and specific plugins like Yoast SEO if you're a blogger or writer. If you want to join a team, mention Google Drive, Slack, Monday, Trello, Gmail. If you want to become a CM or designer, you must be proficient in using social media, CorelDraw, and Photoshop.
Specialized CVs for different roles. In this case, try to make them as specific as you can. A graphic designer's CV should have vectorial tools, but being good with Excel is not relevant.
Technology specification. Include your laptop's specs, reliable internet connection, and any other technological assets you can bring to the table.
Those are a few examples that can point your efforts in the right direction. You can also check out our course Anatomy of a Winning Resume to create a winning CV in no time.
Finally, upload your CV to Google Drive as a PDF file and bookmark your masterpiece.
Portfolios Are Crucial to Gaining Online Jobs
Online portfolios are websites where you highlight what you can do for your clients. Using this format is becoming an industry staple, in some cases surpassing the importance of a CV. It's the best option web developers, graphic designers, photographers, artists, and other design creatives have to showcase their work.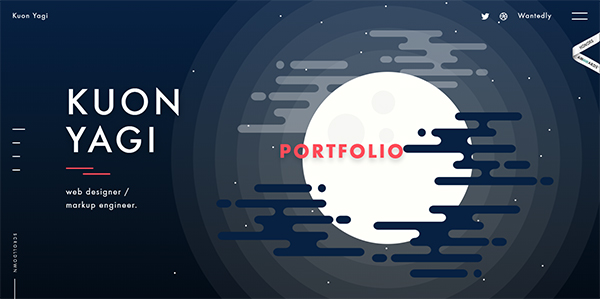 If you have a sound portfolio, you're more than ready to score high-income positions. And, contrary to what you may think, it's not necessary to buy a domain and create a website from scratch. Check out this article about the importance of portfolios.
Keep in mind that you can also use platforms like:
And many others depending on your specific area of expertise. Of course, you can set up a WordPress website to showcase your work, too.
Education, Preparation, and Experience.
The days of a mandatory college degree are over – even in a world where education has never been so important.
The truth is that online education is more insightful and specialized than the training you'll receive in college. Stop wasting your time and money and start your journey efficiently at Small Revolution.
We have a team of professionals who have poured their knowledge, experience, skills, and traits into several valuable courses.
When you finish one of our courses, you'll have a sound base of online tools, skills, and a new mindset to pair with your current knowledge. We can show you:
How to work with online teams. The value you get from this course is applicable to any profession with a remote counterpart.
The road to becoming a prolific SEO Copywriter. With more than 10 years of experience packed into a single course, you'll be more than ready to enter a competitive online market.
How to manage clients as a Customer Service Assistant. You'll master efficient tools to become a resourceful customer support representative.
If you feel like a blank slate after getting your college degree in Kenya, find the guidance you're looking for through Small Revolution. You'll be able to gain firm footing in the online market and leave your competition behind. We're ready when you are.
Where to Get the Most Reliable Online Jobs From Kenya
Now that you're ready to take advantage of online job opportunities, you need to know where to find them. There are hundreds of reliable platforms out there you can use. If you're in Kenya, we recommend that you start with:
You're off to a great start using any of these platforms. We chose them specifically because they use PayPal so you'll be able to easily transfer your hard-earned money to M-Pesa. 
If you want to start out with a huge advantage over your peers, check out our bundled course to become a Virtual Assistant. It's a roadmap anyone can follow to become a successful online worker, regardless of your current experience and education.