People say that Pinterest's time is only just beginning, even though it's been around for ages. One of the reasons for this is that visual marketing is becoming increasingly important.
Of course, Pinterest is nothing if not visual! From 2017 to 2018, the number of visual searches grew by 350 million. While this is still less than textual searches, it's enough to turn heads. This is just a portion of the traffic that eCommerce business owners should not ignore.
This is where a trained Pinterest VA can make money! By explaining the importance of Pinterest to eCommerce business owners and then offering to do the work for them.
Here's how being a trained Pinterest VA can make you money:
1. It's not saturated with too many people
Being a virtual assistant is a great job that can earn you a decent income. Unfortunately, a lot of other people know this too. That's why the job market is becoming saturated with virtual assistants from all over the world.
It's difficult to stand out in this environment. Your only chance to do so is to become a specialist virtual assistant. Combine that with the fact that visual search is growing and you have your answer – get specialized in Pinterest.
In that way, you are getting your foot in the door. While everybody else is still performing generalist VA jobs, you're gaining skills and preparing for the imminent Pinterest boom.
2. You can create Pins
This is the first thing that you should be learning – how to create amazing pins that attract attention. Pins are more than just images and text. They also need to be SEO optimized so that they're appealing to both people and search engines.
Together, pin creation and their optimization are what make pins successful. So even if you are not on somebody's payroll, you can still offer to create a few pins for them and charge them for it.
Make a bundle of 5 or 10 pins and put a price on it. Then offer it to eCommerce businesses. This could turn into a continuous collaboration.
3. You can do a Pinterest account audit
After gaining some Pinterest VA training and a bit of experience, you'll soon understand what works and what doesn't. You can not only use that knowledge to set up new Pinterest accounts but to analyze others as well.
You can browse Pinterest looking for eCommerce businesses that have Pinterest accounts which need works. You can offer to audit their accounts and improve them. This is also an option that can lead to continual engagement and even a new position.
4. You can offer SEO description services
Pins consist of the image part and the description part. While the image is there to please the eyes, the description is there to explain what's in the image to the search engines.
So, if the descriptions are done correctly, they'll boost the ranking of the pin on people's smart feeds.
This is done by the smart use of SEO practices and careful choice of keywords. Target those pins and boards that have weak descriptions or none at all. Contact the owners and offer your services for a fixed fee or an hourly rate.
5. You can do Pinterest strategy consultations
Some pins have a purpose of extending your reach and boosting your follower base. These are the appealing pins that people want to save, share and show to others.
Sometimes they get higher click rates, but sometimes they are there only to create a buzz around the business they're promoting.
On the other hand, there are those pins that are designed to attract clicks. Usually, they don't show more than an article headline, so people have to click and land on a website to learn more. These pins increase the traffic of a blog or website.
Offer to align their business goals with the Pinterest strategy and help them achieve what they've set their mind to.
6. You can do account and automation setup
Setting up the Pinterest account is easy enough. Even converting a personal account into a business account is only a matter of a few clicks. However, setting up a business account also means claiming your website.
This is essential for the Pinterest strategy because that is the only way to set up any sort of analytics and automation tools.
Analytics is important because you need them to see if the pins you created are bringing in the traffic or if they extend your reach. Not many people know how to analyze Pinterest numbers and plan accordingly. You, as a Pinterest VA, should learn this and offer it as a service.
Automation allows you to create multiple pins and publish them anytime you like. In that way, it is possible to save time and focus on other aspects of the business while pins get automatically published.
7. You can analyze Pinterest analytics
The ability to analyze Pinterest analytics is what sets apart excellent Pinterest VAs from the average ones. Analytics is used to analyze the performance of individual pins, not just the Pinterest account in general. It can show you the following facts:
Compare the business with the competition
Establish the quality of your content
Get inspired by the competition
These are just some of the numbers and features that you should master. Get some experience and then offer this service to eCommerce business owners.
8. You can find a position within a company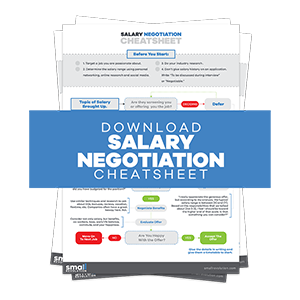 Before your specialization on Pinterest, you should have been a good virtual assistant. Therefore, you can browse the job boards, social media groups and even LinkedIn for positions within online companies.
Some of them won't even be aware that they are in need of a Pinterest VA. That is why you need to approach them and explain the benefits of Pinterest for eCommerce to them.
Others won't be that oblivious to the importance of Pinterest so it is easier to offer them your services. Either way, one of the ways to earn money as a Pinterest VA is to get into a company.
9. You can treat your VA services as your own business
Another way you can earn money is by treating your Pinterest VA services as your own business. Freelancing as a Pinterest VA can be quite lucrative. You need to set up your own online presence on social media.
It is even better if you create your own website. Either way, you need to have a portfolio ready, so you can display and prove your Pinterest skills.
In this way, you would not just be finding clients by approaching them yourself, but they would also be able to find and approach you. Still, this doesn't mean that you should just set up an account and be done with it.
It means you should work continually on building your network and be on the lookout for new clients.
There are different ways you can earn money as a Pinterest VA. Moreover, some of the Pinterest VAs get really good in their job and they understand the potential of this search engine, as well as the other types of SEO.
That is why some of them even go on and start their own blogs or businesses. However, for all this to start, you have to make the first step and that is getting proper training for a Pinterest VA.