With the growth in online productivity tools, access to inexpensive computers, the ubiquity of fast internet connections and the gradual emergence of a work-from-home culture the traditional geographic boundaries that used to control a company are being broken down.
The new virtual office (and lifestyle) tempts business owners with increased agility and scaling advantages while reducing the usual overhead costs of running an office.
However, the thought of taking the leap and building your own remote team can be a daunting prospect.
While technology has certainly helped businesses develop lean, distributed and efficient processes it can also be alienating when it comes to communicating with colleagues, maintaining productivity and creating a cohesive business culture.
In this guide, we'll work through 5 concepts to help you determine whether you're ready to hire a team to assist you in your eCommerce store.
Embrace The 'Virtual Lifestyle'
With the introduction of online job marketplaces such as Upwork, Freelancer, 99Designs, Fiverr and more it is increasingly easier to find the staff to work in your business, and especially at a lower cost than if you hired from your local area.
However, just because someone is available for hire doesn't necessarily mean that your prospective employees are remote-work-ready.
Your staff needs to inherently understand that they will experience moments of isolation and loneliness as well as feeling de-motivated, and then know how to deal with this situation. Ideally, you will focus on hiring staff who mostly enjoy working independently and don't mind being alone in a room for long periods of time.
The idea of a 'virtual lifestyle' is so appealing to many people that they forget the downsides of freelancing from their bedroom. They can become demotivated, less productive and this, in turn, will hurt your business as their productivity decreases.
As a store owner/manager you must be able to trust your employees. However, trust is earned over time.
Solution 1: Provide new employees with an ample trial period. If you are employing someone in a full-time role then allow them at least 30 days to show you that they deserve your trust.

This will be enough time for them to establish their routines, get some momentum in their work and show you that they are suited to a virtual working life.
Be A Good Online Communicator
Technology has enabled better communication devices, but this doesn't mean that people are necessarily good online communicators.
Developing your writing and video communicating skills does not happen overnight, and unless you are fully equipped with the right communication skills and tools, you won't be able to handle your virtual team well.
Online communication is far different from actual and face-to-face communication. There are certain barriers that can challenge effective online communication, and you and your virtual team need to be able to overcome these obstacles if you are to successfully work together.
One key to effective online communication lies in many different factors, which includes choosing the right communication tool. In the virtual workplace, communication can take place through any of the following mediums:
Skype and other instant messaging services
Email correspondence
Virtual marketplaces like ODesk and Elance
Collaborative and project management software like Basecamp
Another thing to consider is if you can practically devote enough time for communicating with your virtual team?
Effective online communication also requires that you be able to keep in constant communication with your team, especially when it comes to projects which involve a lot of collaboration between you and the team members.
If you think that all you have to do to run a virtual team is to delegate the work and leave the team members to get the job done in their own ways, then you most likely aren't ready to hire a team just yet.
Running a virtual team requires active management on your part and this can take a lot of your time if not done well.
You need to be available when a team member has questions or clarifications, or else the project will be delayed or done erroneously. Thus, you need to set some time to accommodate whatever questions your team members may have as they go along with the job.
Developing A Virtual Culture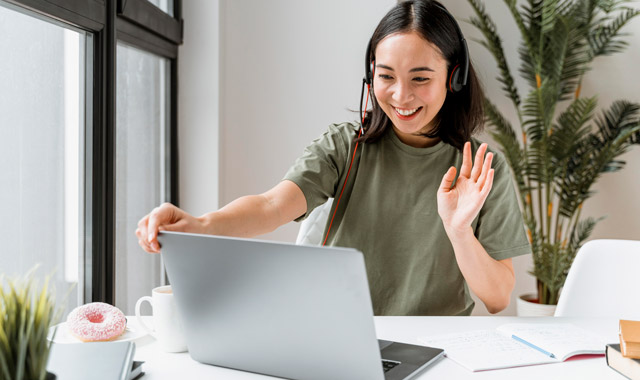 A solid company culture is core to the success of any business – offline or online. This culture, when founded upon a set of acceptable principles and standards, can go a long way in helping your virtual team grow and develop into a powerful machine that fuels your ecommerce business.
Developing a company culture for your online business and virtual team can be very challenging.
For one, you won't get to see each other on a normal basis like you would were you working in a physical workplace. However, this does not mean that propagating a virtual culture is not doable.
How do you plant to promote your company culture?
There are different ways to promote your company culture even though your virtual team is scattered all over the globe.
Start by ensuring that all of your team members understand your company's mission and vision statements, as well as your objectives and goals for your ecommerce business. Doing so will help your team see the bigger picture and further understand the importance of the roles that they play in them team.
To further improve the virtual atmosphere of your company culture, you need to have some recognition system in place. Every employee, even those in a virtual team, need to know and feel that their efforts are appreciated.
You can't have a company culture where both work and non-work success is ignored. A simple thanks or congratulations through social media for instance can have a tremendous impact on how well your virtual team performs.
Be Prepared For The Cost
Don't hire too soon. Wait until you have sufficient revenue in your business or have so much pressure on your own workload that hiring is unavoidable.
We often see that hiring contracts are ended in Upwork because the employer simply ran out of money. They will praise the employee as a 'fantastic worker' and wish them 'all the best' and explain that the project ran out of money.
If you are going to hire someone then check your cash flow and cash reserves.
Do you have the money to afford their weekly wage? If not, put off hiring team members until you're sure that you can afford them.
In addition to that, you need to be prepared for other costs and expenses that you may or will incur as you operate your online store and eCommerce business.
These include collaborative or project management software like Basecamp which will cost you around $20 to maintain. Fortunately, other programs like Skype for communication and Google Knowledge Base can be had for free.
You need to make sure that you have enough capital to cover all these expenses for several months, especially if you don't have a steady stream of profits just yet in order to keep the business afloat.
Maintaining Productivity With A Team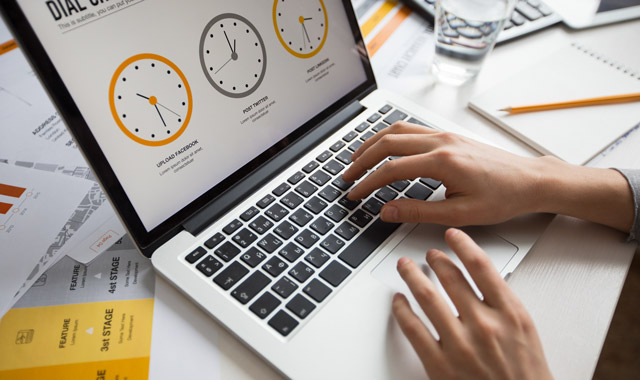 One of the biggest challenges when working with a virtual team is that you can't see how well they are progressing with the project, or if they are putting in any work at all.
Sometimes, team members, bored with typing all day and constantly tempted by the TV at home and the internet and social media, can be distracted from work.
How are you going to manage this?
There are many ways to improve the productivity of your virtual team, one of which is to hire by the hour in Upwork or Elance. These marketplace platforms have their own Time Tracking application which will take random screenshots of your employees' screen or monitor while they are working.
Another way to improve your virtual team's productivity is by ensuring that they understand clearly all the processes involved in the work.
You can use Knowledge Base to create a set of documents where you can outline specific steps which your virtual team can refer to whenever they have queries. Having a clear set of guidelines will help your virtual team work more productively and efficiently.
Conclusion
Hiring a virtual team is indeed an exciting and crucial aspect of starting an online business, but running one without the right knowledge, tools, and skills can do more harm than good to your online store.
So, do you feel that you are ready to hire a team? If you do, then kudos to you and good luck, but if you don't then you may want to consider putting the hiring process off at least until you are sure that you are.