Whether you're a beginner just starting out or an old-hand trying to level it up, finding online proofreading jobs can be a hard task if you don't know where to start.
For starters, all the popular freelancing platforms out there are crowded with individuals willing to take bottom dollar just to get by.
But, we both know how time-consuming and mentally draining this line of work can be. Therefore you must find proofreading jobs in places where your value will be felt, appreciated, and most importantly handsomely rewarded.
Today, we'll reveal to you 5 Little-Known Places to Get Online Proofreading Jobs without breaking a sweat.
In essence, we are sharing with you the exact blueprint we've used to earn multiple six-figure incomes over the past few years all while working remotely and being present for our children's most memorable milestones.
Let's dig in.
Proofreading for Translation Companies
Proofreading is a key element when it comes to turning a decent translation into a truly excellent one.
That's why translation companies hire professional proofreaders to ensure that the final deliverable meets the clients' expectations.
The pay rate varies from agency to agency depending on your level of expertise and experience.
Whether you are a junior proofreader or an expert proofreader, there are opportunities for native proofreaders with excellent skills at various translation companies.
Here is a list of little-known translation companies where you can find online proofreading jobs:
Note: For information about the recruitment and hiring process at Protranslate, you need to write an email to the HR Department via hr@protranslate.net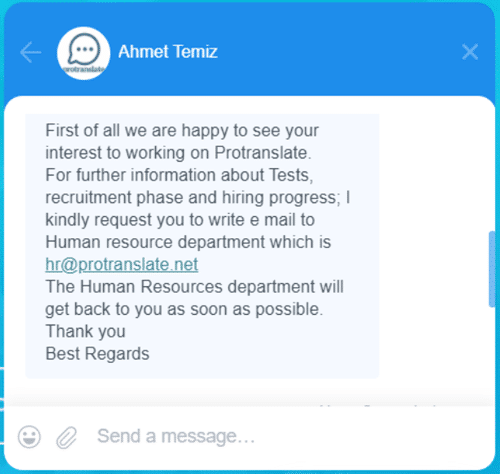 Always remember to state in your application that you're seeking a position as a proofreader and not a translator.
Amazon Proofreading Jobs
Amazon is a global retailer with sellers from diverse backgrounds and multiple languages. As such, sellers invest large sums of money in proofreading services.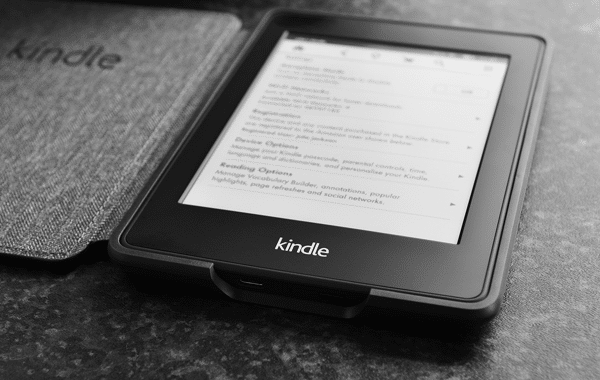 If you wish to become an Amazon proofreader these are the kinds of proofreading jobs you'll be doing:
Amazon Kindly Proofreading Jobs
Amazon Product Listing Proofreading Jobs
Amazon Affiliate Blogs Proofreading Jobs
Your day-to-day job will include:
Ensuring that the texts do not have obvious errors
Ensuring there's flow in the sentence structure
Correcting syntax and punctuation errors, etc.
Amazon proofreading jobs are ideal for beginners and experienced proofreaders alike. Payment varies based on whether you're proofreading a product listing or a kindle ebook.
Payment arrangements vary from per word, per project, or hourly basis.
To become an Amazon proofreader, here are the little-known places you should visit:
Proofreading Jobs in Publishing Houses
According to data from Bowker's annual study, "Self-Publishing in the United States, 2013-2018," the combined number of self-published print and e-books grew from 1.2 million in 2017 up to 1.6 million in 2018.
A significant number of these books came from the three biggest independent publishing houses.
With such numbers, it's no wonder that proofreading jobs in publishing houses has become a lucrative career for many.
Publishing houses prefer proofreaders with a bachelor's degree in either journalism or English.
However, if you have the relevant background experience and an impressive track record then you should place your application for consideration even if you don't have a university degree.
According to figures from ZipRecruiter, a book proofreader can expect to earn between $33K-$100K per year depending on experience and level of expertise.
To become a proofreader for a publishing house, here are the little-known places your should visit:
Academic Proofreading Jobs
Students are often brilliant when it comes to their subjects of expertise. They can produce several thousand words effortlessly about the most technical of subjects.
Students are often brilliant when it comes to their subjects of expertise. They can produce several thousand words effortlessly about the most technical subjects.
Proofreading? Not so much. And that's exactly where you come in as a professional academic proofreader.
You tasks will include counter-checking students' essays, dissertations, and term papers for grammar errors, spelling mistakes, citation styles, and missing or misplaced punctuations.
Academic proofreading is ideal for people with relevant technical expertise and an academic background in the field they seek to offer their proofreading services, and those with the ability to maintain the students' flow of ideas without distorting the meaning.
According to figures from ZipRecruiter, academic proofreaders on their platform can expect to earn anywhere between $35K-$93K per year based on technical expertise and experience level.
Here is a list of little-known places where you can find academic proofreading jobs:
Romance Novel Proofreader Jobs
Romance fiction is big business. But don't just take our word for it. According to figures from the Romance Writers of America, romance fiction is a billion-dollar-a-year industry.
Romance novels are among the best-selling genre of books on Amazon and other majors bestsellers such as USA Today, New York Times, and Publishers Weekly.
Unfortunately, most proofreaders seeking online proofreading jobs aren't aware that proofreading romance novels is a thing.
The lack of knowledge and information about this niche means that it remains untapped with lots of opportunities for people with the right skillset.
We'll share with you some of the places you can go to to find romance novel proofreading jobs.
But first, to break into this billion-dollar industry. You'll need to know a few things.
First, to make the transition to romance novels proofreading, you've got to be an avid reader of romance novels.
Second, contrary to popular belief, there are dozens of subgenres within the romance niche. These include fantasy, thriller, supernatural, LGBTQ, wars, politics, religion, among others.
That means you can choose to specialize in the subgenre you're most passionate about and switch things up whenever you're bored or need a new challenge.
Now that we've got that out of the way, here are little-known places you'll find romance proofreading jobs:
Proofreader Romance Novel Jobs, Freelancer
Romance Jobs, Upwork
How to Increase Your Chances of Getting Hired as a Proofreader
The age-old advice of having a keen eye and attention to detail just doesn't cut it anymore when it comes to the competitive landscape that is online proofreading.
The fact that you are here looking for "little-known places to get online proofreading jobs" tells you everything there is to know.
To enhance your chances of getting hired as a proofreader you need to stand out. Here are seven suggestions on how to do that:
Have a clear understanding of the scope of work of a proofreader.
Find your niche and master it.
Consider getting a certification from a reputable online learning platform.
Constantly level up your skills by following these Proofreading Career Tips.
Volunteer when starting out to gain experience.
Develop a professional resume that highlights your expertise and experience. If you need help with resume writing you can enroll in the Anatomy of a Winning Resume Course by Small Revolution.
Be aggressive in your quest to finding an online proofreading job.
Start Your Online Proofreading Journey Today
There you have it, five little-known places to get your first or next online proofreading job. Based on your interests and skillsets pick a platform that suits you and set yourself up to becoming a successful online proofreader.
Looking for more ways to earn from home? Copywriting is one of the most in-demand and highly profitable skill for making money online.
Start your journey to becoming a highly-sought-after copywriter by learning better-copywriting skills from Small Revolution.