Being a professional photographer means traveling and taking beautiful photos is what you do for a living, right?
Or you wish it was that simple and you didn't have to manage all the tedious side tasks like:
Finding clients
Signing contracts
Organizing business trips
Regular posting on your social media accounts or
Sending all those emails and invoices every day
The truth is: if you want to make your photography business thrive, all those administrative, marketing and other tasks are absolutely necessary.
Luckily, YOU do not have to be the one performing them.
After all, you're an artist, aren't you?
Wasting your talent on such tasks would be like making a world class race car driver to ride a bicycle around the block.
A Virtual Assistant can take off your plate the following and many other not so creative business-related tasks so that you can focus all your creative energy on what you love doing – taking photos.
1: Website Management Tasks
If you want your photography business to survive and stand out in a nowadays online jungle, your website needs regular maintenance and updates.
You'll mostly need:
Some pages removed or added
All of them optimized for search engines
Basic HTML formatting or editing
Perhaps your website analytics tracked
Some content regularly uploaded
Your portfolio updated with your recent work
Your photo galleries set up
Your pricing info maintained
Your availability schedules kept updated and much more
A qualified Virtual Assistant can keep an eye on your website to make your online presence more appealing and successful. What's more, the prices are much lower than a Web Designer or Web Developer's prices for the same work.
2: Marketing Tasks
It's difficult i.e. almost impossible to sell your work and services without any marketing materials. People will want to see what you've done and whether your style matches theirs before they hire you for their wedding or other ceremonies.
Finding it difficult to handle your heavy workload and short of time for creating your representative marketing materials?
No worries! That's where a VA can jump in and help you create a portfolio, newsletters, promo packages or any other marketing materials to showcase your photography work.
And not only to create it but to upload it on your website, tag, optimize, email it to clients, take care of the copyrights and all the other essentials you won't need to bother with.
3: Blogging Tasks
Blogging is beneficial to your business but it could eat up a lot of your time. That's why you should consider letting a Virtual Assistant do the blogging tasks for you:
Install your blog if there's no any on your current website
Create a blogging calendar for you
Research the Internet to come up with the ideas and prepare the topics
Write, edit and organize content (blog posts, image galleries, newsletters and other publications)
Upload articles containing your stories and visuals on the website
Insert helpful links for your clients into your blog content
Keep your content style and formatting consistent
Optimise the content for search engines
Promote it on social media and the like
Regular blog maintenance along with good search engine optimization will drive traffic to your website, which means more potential clients will be directed to your business.
Also, sharing stories from your professional experience will help your website visitors and prospective clients feel they can personally connect with you and trust you.
4: Photo Editing Tasks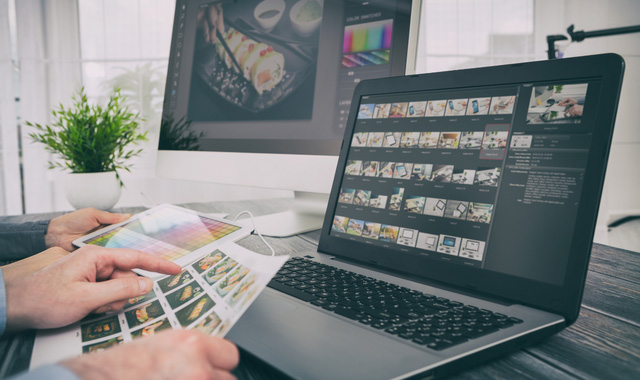 Since editing your photographs can be time-consuming, it would be wise to find an expert virtual assistant with photo editing skills and outsource this type of work to them and save hours a day.
Your VA can perform basic edits on photos, such as:
Blending
Layering
Straightening or
Resizing them using an image editor such as Photoshop
What's more, they can take over creating Photoshop templates, organizing your photos, adding your watermark or logo, preparing and delivering the final work to clients or any other basic work, but leaving those creative final edits to you.
5: Scheduling Appointments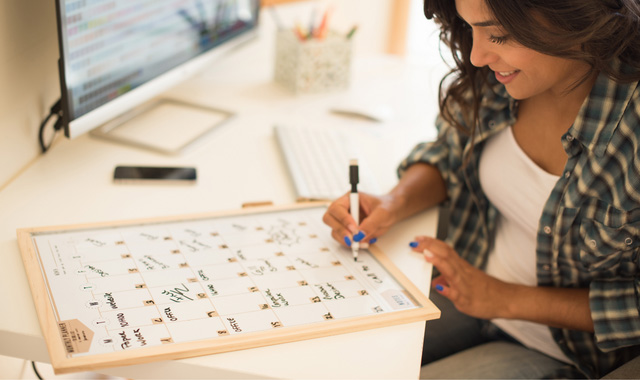 Allowing a Virtual Assistant to organize your workflow and manage your client photography schedules will leave you more room for being creative. So, let your VA to:
Maintain your availability calendar
Provide you with your daily, weekly or monthly agendas
Set your appointments with potential clients
Arrange any other meetings for you
Remind you of important events or anniversaries
Manage your phone, email or any other arrangements, or even better
Automatize the whole process for you and just send you regular reminders
That's how you'll make sure you never miss an important appointment and that your days are super-organized to make you highly productive but as stress-free as possible.
6: Social Media Management
A Virtual Assistant can take the burden of managing your social media accounts off your shoulders and lend you a hand when it comes to:
Scheduling your posts for Facebook, Instagram, Pinterest, Twitter or any other social media platform you're using
Monitoring activity
Creating content
Monitoring and reporting stats
Replying to comments and messages
Updating your followers about any relevant events
In a word, building your brand online
By outsourcing the above tasks to your VA, you'll have more time for creative work while your social media exposure is unaffected by your absence.
7: Building and Maintaining Client Relations
Maintaining contact with your clients is a critical component of your work for client retention, but it takes up a lot of your time.
That's why you should find a Virtual Assistant with great interpersonal skills and let them do this on your behalf:
Send your clients thank you notes
Send them gifts to maintain a strong relationship with them
Keep a constant follow-up with them
Send clients greetings on their anniversaries to make you stand out from the crowd
Send your clients Christmas cards
Send them birthday greetings
Send your clients a survey to evaluate your work
Promptly respond to your prospective clients' inquiries
Handing the above tasks to a VA will enable you to keep track of the important dates and build a firm long-term relationship with your clients. As a result, they'll always get back to you and recommend you further for sure.
8: Bookkeeping Tasks
Can you as an artist think of a good reason why you wouldn't delegate this dull yet important task to a qualified Virtual Assistant?
Yes, a VA can create, send and track invoices for you, manage payments, and work with your accountant so that you don't need to worry about financial matters anymore.
Moreover, they can prepare your contracts or even contract templates, and do the other necessary work related to reconciling your business expenses.
Still, you cannot expect your VA to create, i.e. write legal documents for you because that's a lawyer's job.
What you can expect from your Virtual Assistant is, for instance, to perform tasks like sending the documents to clients on your behalf, arranging for agreement, signing and project kick-off.
9: Administrative Support Tasks
There are plenty of administrative daily tasks your Virtual Assistant can professionally handle for you, some of which are:
Sending timely responses to clients' inquiries via email, phone, or social media
Booking shoots
Managing voicemail
Organizing your emails on a daily basis
Removing junk from your inbox and filtering what requires your immediate attention and what information to neglect
Creating and managing a neat database of your previous and current clients
Filing and formatting various documents
Conducting market research to see how you go in comparison with your competitors
Typing contracts and creating email, contract and many other templates
Tracking prospects and leads
Tracking your inventory and pricing
Promoting your business in search of potential clients and referral partners, and so on
Not all of the tasks listed above are typical secretarial work, but mostly day-to-day organizational tasks and business support a good professional Virtual Assistant will be comfortable with.
These are just some of the numerous benefits a photographer could gain from hiring a Virtual Assistant to do all these business-building but time-consuming ad somewhat monotonous daily tasks.
So, why getting frustrated or burnt out when you can hire a trained Virtual Assistant and fully enjoy the creative part of your work?
Taking this step could be a game-changer for your business because you'll stop wasting time on small tasks and you'll finally be able to go on holiday with your family.