Are you actively seeking online proofreading employment these days?
Great!
You've landed at the perfect place to learn where to find legitimate work-from-home proofreading jobs that you can start today.
We've searched the Internet for you and selected 15 companies which are currently hiring remote proofreading freelancers.
Just read this article and choose one or more perfect proofreading job opportunities for yourself.
Don't forget to make sure you meet the necessary requirements when applying for work.
Read on to learn where and how you can boost your earnings.
You can start with how just below, or skip it, and jump straight to the where if you prefer.
What Skills Do You Need to Be a Proofreader?
Good news:
You don't necessarily have to hold an English language degree to get an online proofreading job.
However, to get a chance to succeed as a freelance proofreader, you'll need the following essentials:
exceptional grammar, spelling, syntax, writing and other relevant language skills
be meticulous and have an eye-for-detail so that you can easily spot errors others typically don't notice
specialized knowledge in a preferred field(s) or niche(s) such as in certain fields of science, other academic papers, marketing materials, legal documents, resumes, eBooks
extensive knowledge of the most common style guides
sound knowledge of MS Word, especially its Track Changes feature
have a love for reading and an ability to read fast
familiarity with proofreading marks and symbols
These are some of the basic skills and traits employers will expect. Most online companies offering this type of work will also have a few other requirements depending on the specific projects or job roles.
Still, the above list is enough to provide you with a good start and to get you moving towards your online proofreading career.
Still unsure if you want online proofreading to be just a side hustle or a steady career?
Perhaps proofreaders' income is what you'd like to know before reaching your final decision (which doesn't have to be made now, by the way).
How Much Money Does a Proofreader Make?
According to MarketingProfs 2018 Salary Guide, proofreaders can earn between $41,500 and $72,750 a year.
Glassdoor average salary estimate for proofreaders in the US is $36,290 based on the latest updates by 222 employees.
Entry level online proofreading jobs are paid approximately $10 per hour for a typical turnover of 500 to 1000 words, checked and corrected. Higher hourly rates of $15 to $20/hr are reserved for more experienced freelancers.
Proofreaders who work in the real offline world, make, on average, $50,000 per year. By comparison, home-based freelance proofreaders' incomes are a little more difficult to determine because they:
usually get paid by project/job
can often negotiate their rates before accepting a particular project
are mostly allowed to choose which projects to take or reject
determine how many hours a day/week/month they work and what their hourly rates are if paid per hour.
Now that you know what it takes to become an online proofreader and approximately how much you can expect to earn, read on to find out about a few websites where you can find online freelance proofreading jobs.
1. ManagedEditing (formerly Wordfirm)
Managed Editing, formerly known as Wordfirm Inc. hires skilled remote proofreaders as independent contractors and offers hourly payments.
Previous proofreading experience is necessary, especially in technical, engineering, IT, law, medical or science fields.
2. Scribendi
What's special about Scribendi is that they do their best to assign you proofreading projects you're passionate about. They also provide free online training to their proofreaders.
A minimum of three years of related professional experience and a degree are among the basic prerequisites if you want to apply for a freelance position at Scribendi. But, before sending your application, make sure you thoroughly read their detailed guidelines on how to apply by following the previous link.
3. Babbletype
You can apply for online proofreading work at Babbletype only if you're a native English speaker located in the USA, the UK, Canada, Australia, New Zealand or Ireland.
Proofreaders are paid from $0.13 to $0.18 per word and the company posts new projects at a specific time each day. When you're given a job, it is typically due 22 hours later.
4. EditFast
This company welcomes the applications of skilled freelance proofreaders experienced in proofreading and editing medical, technical and legal documents, novels and various other niches.
The company pays via PayPal and keeps 40% of each project payment, while proofreaders get 60% of the total price.
5. ProofreadingServices.com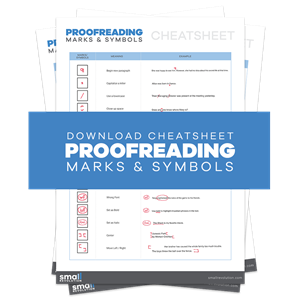 If you pass their 20-minute test, you're eligible to apply for a remote proofreading position at this ProofreadingServices.com. It's up to you to decide on your working hours and availability, i.e. whether you'd like part-time or full-time work.
6. Reedsy
To join the Reedsy community of top experienced professionals you'll first need to meet their criteria and then create a free profile. Once you've done this you can start bidding on projects, which, on average, can bring you approximately $1,000 for proofreading a 60,000-word document.
7. Scribbr
No matter where you're located, if you're fluent in English and acquainted with dissertation papers, the APA style guide, and detecting plagiarism, Scribbr might be the right place for you.
Check out Scribbr job openings and apply if you find a good fit. Your main job will be to proofread student papers.
8. WordsRU
WordsRU offers proofreading work with reliable and above average payments, to remote applicants with a minimum of a Master's degree or equivalent level of professional experience.
The company is currently in need of qualified editors who are available to work at weekends.
It's not easy to get through their hiring process, but it's worthwhile.
9. Wordvice
Full-time freelance proofreading job opportunities at Wordvice are available 24/7. Their proofreading projects encompass various areas from business documents to academic papers. When applying for a position you can state your preferred pay rate.
10. Edit 24/7
Edit 24/7 is an online company offering the fastest turnaround in proofreading and light editing services.
Depending on their availability, proofreaders can choose, or opt for particular jobs when each one is posted online.
If you'd like to join their team and check out proofreading vacancies, contact the company via phone or email them at editors@edit247.com.
11. Cactus
Cactus an Indian based company that offers regular home-based proofreading work to detail-oriented people who possess exceptional English language knowledge.
Previous professional experience is not mandatory for starting a career as a part of their global team as long as you can prove your skills.
You can earn up to $4,000 additional income with a flexible schedule.
Perhaps you'd like to check out their current home-based and freelance job openings to discover some suitable work opportunities for yourself.
12. Kirkus Media
Kirkus Media frequently lists remote freelance proofreading job opportunities. Since the company is involved in book publishing, it's wise to keep an eye on vacant positions every now and then.
When comparing applicants, it's evident that proofreaders with an in-depth knowledge of the Chicago style guide usually have better chances of landing a job here.
13. ProofreadingPal
This company offers plenty of proofreading career opportunities to remote freelancers who have more than five years of experience.
If you meet their requirements, this is a great opportunity to earn anywhere from $500 to $3,000 per month—which is how much they claim their long-term employees earn.
14. Domainite
To start working for Domainite, you need to complete their freelance job hire form and pass the proofreading test that you'll find on their job application page.
Other requirements such as a university degree or previous proofreading experience is not necessary.
If you're successful, they'll contact you and the pay for your proofreading work will be sent weekly via PayPal.
15. Edit 911
If you hold a PhD in English or another writing-intensive discipline, or, if you're experienced in teaching, you've got a good chance of landing a proofreading job with this company.
Higher pay goes hand-in-hand with higher job qualifications.
Check their employment requirements and apply here if this seems like a perfect career opportunity for you.
It's action time, NOW.
Wouldn't you agree that proofreading is a job that lends itself perfectly to remote online work?
If so, then visit the websites listed above and start your search for online work.
If you believe you've got what it takes to become a freelance proofreader you'll only be given the chance if you take the first step.
And if you think you're a little too inexperienced, you might have to knock on a few more doors before you land a great job. But remember it'll be worth the effort.
Who knows, maybe you'll be able to turn your hobby, or side hustle, into a real money-making machine soon.
Shareable Image
Photo courtesy of freepik.com by Bearfotos