Do you have a keen eye for detail and outstanding grammar and spelling skills? Is your writing error-free?
Does the idea of working flex-time from home appeal to you?
Absolutely! Who wouldn't?!
And then one day it occurs to you, out of the blue:
'I could become an online proofreader and work on my own terms!'
Great idea!
But then, you remember that you have DON'T had any training in proofreading or any formal qualifications such as a degree in English or journalism.
Even worse:
You have NO proofreading experience which can prove your skills.
Moreover, you're totally clueless about what it takes to become a freelance proofreader, and how and where to start looking for an online proofreading job.
But, heh, you're in luck! You've found this post and we're here to help guide you towards your dream online career.
So, let's start busting some myths.
Yes, you've read it right – myths.
OK. We hear you. You have no proofreading experience and no formal qualifications.
This doesn't mean you can't kick-start a successful online proofreading career or find a proofreading side hustle if you want to.
Here's what you need to know:
A university degree in English is NOT a must-have although it's true that formal qualifications usually open doors to better-paid job opportunities.
But if you're thinking of online proofreading as a future career path, it would be wise to consider getting a professional certification from an online course or similar.
(Note: See our Bonus tips below for more guidelines on where and how to master your proofreading skills.)
Previous proofreading experience is NOT an absolute necessity since there are plenty of entry-level proofreading jobs online.
Wondering how come?
Well, online proofreading jobs are in considerable demand because there are more than 1.94 billion of active websites on the Internet that use written content on a daily basis, and they need proofreaders to check and correct that content.
Think about all those online articles, blog and social media posts, press releases, newsletters, emails, eBooks. These are just the tip of the iceberg.
There's enough proofreading work for everyone depending on the type of content, field, clients, expertize, experience and other factors.
As long as you meet basic requirements, such as:
your grammar, vocabulary, and punctuation are exceptional,
you're Internet and computer savvy,
detail-oriented and
familiar with the most popular style guides such as APA, Chicago and/or AP, you'll be able to find a proofreading job. Especially as home-based proofreading jobs are increasing day by day.
Unsure about where to start searching for work?
Don't worry, we've got this covered too.
Here's a list of websites and online companies that hire freelance proofreaders or remote self-employed contractors.
Bear in mind that some of the websites accept only proofreaders specialized in one or several specialized fields, e.g. legal, medical, scientific, business, academic and others.
So, if you want to start as a work-from-home proofreader, check out the following trusted websites where you can find online proofreading jobs for beginners based on your skills and preferences.
1. Babbletype
Babbletype welcomes job applications from talented, skillful and committed freelance proofreaders, transcribers, translators, and writers.
If you'd like to apply for an online proofreading job at Babbletype as an independent contractor, English must be your mother tongue and you should be from the USA, Canada, Australia, New Zealand, the UK or Ireland.
Proofreaders at this company get paid weekly via PayPal and their rates are between
$0.13 and $0.18 per word.
New projects are posted daily so that you choose when to work and what assignments you'll take. When you're assigned a project, the deadline you have to meet is 22 hours later.
Checked all their job requirements? Like what you've read?
Great!
Then, you could fill out their Independent Contractor Application form, complete their proofreading test, and hit the 'Submit' button.
2. Polished Paper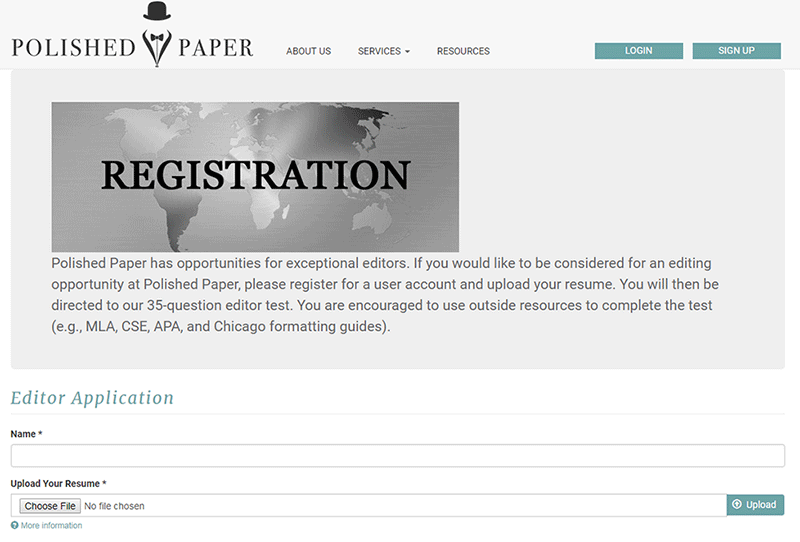 To become a home-based proofreader or editor at Polished Paper, you need to be acquainted with the most popular style guides (APA, Chicago, MLA, CSE, and others).
Here are the steps to take when applying for work:
register for a user account
upload your resume onto their website and
pass the 35-question test (you're allowed to use the company's resources related to the popular style guides while taking the test).
If you join their team, your tasks will be to proofread various websites, eBooks, dissertations, manuscripts, essays and other types of business and academic content.
3. ProofreadingServices
This company lets its proofreaders choose their working hours as well as whether they'd like to have part-time or full-time engagement.
They also encourage entry-level proofreaders, just like you, to complete their preliminary 20-minute applicant test and apply for a remote proofreading position.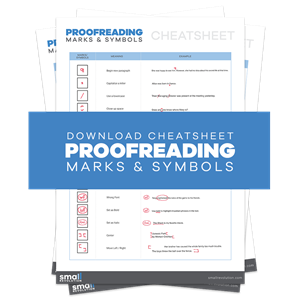 If you pass the test and get hired, no matter where you're located, you'll be given the opportunity to earn from US$19 to US$46 per hour depending on your skills, turnaround time and task urgency.
Besides benefiting from their rich Resource Library and competitive pay rates, you'll be able to work with and learn from award-winning, seasoned experts.
Sounds like a fantastic opportunity for a skilled person to land a legit home-based proofreading job, even when they lack experience. It is!
Before you apply, follow this link to learn more about this global company.
4. Cactus
Cactus Global is another online company that offers remote proofreading jobs who are highly skilled in English grammar, MS Office, are Internet savvy and have an eagle-eye for detail.
If this describes you, don't hesitate to check their work-from-home and freelance job openings. You can become a team member without any previous proofreading experience.
They also offer internships and office-based work. You'll probably have to undergo some testing before you get hired.
If you've checked their current job openings and found a suitable position and would like to start a career in their global team don't hesitate to submit your resume. You might soon be on your way to earning up to $4,000 while working flexible full-time or part-time hours.
5. Gramlee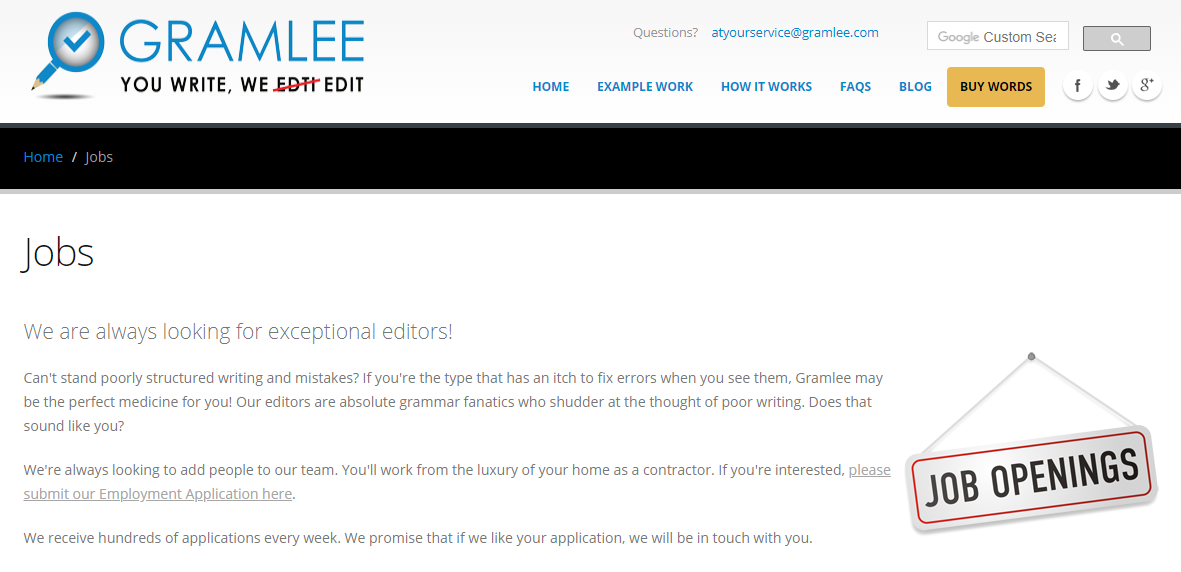 Gramlee is an online editing service which offers remote positions to proofreaders and copyeditors who are talented grammar fanatics, regardless of their experience.
Their team of proofreaders don't typically make drastic content changes, but instead mainly proof the assigned text for:
grammar
sentence structure
verb-tense consistency
punctuation
spelling
capitalization
formatting consistency and
spacing.
Still, being knowledgeable about editing documents for:
readability
structure
overall clarity and
brevity
can be an advantage over other proofreading candidates.
If you'd like to join their team as a home-based contractor the Gramlee Employment Application is just a click away.
Grab this opportunity and start working as a freelance proofreader by submitting a stand-out application today. Keep in mind they receive hundreds of applications each week!
Get started immediately!
If you've got meticulous attention to detail and impeccable English language skills, you should definitely consider working as a freelance proofreader from the comfort of your home.
Not only can you make some extra cash but you can also make a full living by pursuing a lucrative online career as a remote proofreader.
So now you've got no more excuses!
Use this list of the best scam-free websites to find well-paid entry-level proofreading jobs online.
So stop wasting time and start digging and honing your proofreading skills now!
Good luck!
Bonus tip:
Besides applying for work through the websites listed here, why not research and contact different website owners, bloggers, e-magazines, small entrepreneurs and any other potential clients and offer your proofreading services to them directly?!
Literally anyone who has written and published any content online or offline needs someone to check and correct style, grammar, spelling and punctuation mistakes in their writing.
So go and create your own work opportunities. Don't just sit there and wait for them to appear out of nowhere!
Shareable Images