Click on the Google search button, and you'll get thousands of job opportunities online.
But hey, not all of them are legit online jobs.
In fact:
Scamadviser's recent analysis of scam data from 31 countries, covering 60% of world population and 80% of global GDP, reported 140 million scams across the world." (who quoted this? 140 million scams… is that per year, or just at one given time?)
So, let's make sure you're not going to fall victim to this. We're going to share with you the legitimate best online jobs that would benefit both your eager pockets and your future career path as a college student.
Let's dive into it.
Use Your Writing Skills
Did you know that freelance writing is one of the most popular work-from-home online jobs for students?
As a matter of fact, with a total global workforce of around 3.5 billion, there are about 1.1 billion freelancers worldwide. You could be one and start earning an hourly rate of Ksh450.00.
However, there's a catch.
Aspiring freelance writers need to be proficient in English, typing, and have solid organizational and time management skills to do a lot of research and handle multiple assignments simultaneously. But if you have what it takes, you're in it for the job.
Ready to show off your writing skills? Start by signing up to:
That aside, if you're aiming to be a professional writer, there are a variety of freelance writing courses such as Becoming an eCommerce Copywriter and SEO Copywriting Course.
These will give you an edge on creating effective, high quality work marketing yourself above all the other competitions.
Be a Virtual Assistant
With VA industry's CAGR of 4.4% between 2018 to 2020 comes an immeasurable opportunity to make a living online. So, if you're a detail-oriented person, process-driven, and perform well with administrative tasks, you'll fit right in being a Virtual Assistant.
Now, let's take a closer look at what a general Virtual Assistant can do:
Administrative and Blogging
Take down online meeting minutes
Manage blogs (publishing schedules)
Filter and reply to comments on blogs
Bookkeep appointments (using Quickbooks)
Research on topics (blog posts and newsletters)
Transcribe voicemail, video or audio and podcasts
Create basic reports (weekly and deliverables)
Recruit (train and onboard new virtual staff)
Email and Schedule Management
Filter emails (manage spam)
Follow up with clients (send emails and reminders)
Offer live chat support
Answer support tickets (using Zendesk)
Calendar Management
File Management (organize files using Dropbox)
Database building (update email or contact lists on CRM)
Prepare Slideshows (Powerpoint)
Social Media Management
Set up social media (Facebook, Twitter, LinkedIn, Youtube)
Manage and update social media accounts
Participate in forums, answer messages, or message boards
Email Marketing
Set up Autoresponders (Aweber, Mailchimp)
Add and remove subscribers
Create email newsletters, and proofread emails
If you can manage the various tasks above, you'll make money online at an hourly rate of:
| | |
| --- | --- |
| Beginners | Ksh537.75 – Ksh1,290.60 |
| Intermediate | Ksh1,613.25 – Ksh2,151.00 |
| Expert | Ksh2,688.75 – Ksh3,764.25 |
Here's where you can get started:
Want to be a step ahead of the others?
Try this Virtual Assistant Course which will provide you with solid training on how to work efficiently, learn basic file management, the common tools used, effective password security, and more.
Aspire to a Call Center Job
According to Statista's recent business analysis —
Revenues in the Business Process Outsourcing segment is projected to show an annual growth rate (CAGR) of 6.26% from 2021-2025."
The fact that the BPO industry is working so well and will be for years to come means more online work for future BPO workers.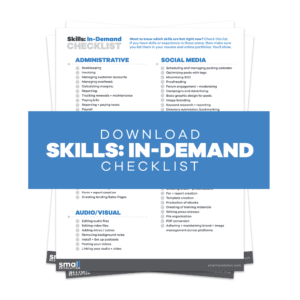 Since call center agents talk for hours and have strict timelines for each call—speed and accuracy are essential. But, there's more to it than just speed and accuracy. You will have to be:
Excellent in communication skills (both written and verbal)
Computer literate and tech savvy
Able to multitask in a busy environment.
Once you successfully become a call center representative, you'll have earnings of Ksh550.00 per hour, while customer service reps have earnings of Ksh190.00 per hour. (This sentence needs more explaining. The difference between the two types of positions are hard to spot as a layperson.
You're basically making money just from talking for hours a day.
With that being said, kick off your first call center job from the top BPO companies in Kenya:
| | |
| --- | --- |
| BPO Company | Salary Range |
| Fusion Communication System | Ksh2,688.75/hour |
| Telesky | Ksh2,688.75 – Ksh5,269.95/hour |
| Lance Alexander Communication | Ksh2,688.75/hour |
| KenCall | Ksh2,688.75 – Ksh5,269.95/hour |
| Ideon | Ksh2,688.75/hour |
Try Tutoring Online
The worldwide e-learning market is projected to be worth $325 Billion in 2025."
With this development in the e-learning market, it marks a new era for online teaching jobs. Even college students without prior teaching experience can start earning from teaching online.
For the most part, online tutors have hourly rates of roughly Ksh1,511.30 – Ksh2,698.75, depending on the extent of experience and demand for a particular subject.
You may take some online tutoring jobs that do not require any certification or degree. However, platforms like VIPKid and Skooli require a bachelor's degree at a minimum, as well as previous teaching experience.
Tutoring in fields such as ESL may require further specialized certification.
To get FREE online job tutoring experience, volunteer as a tutor at "Learn To Be" to sharpen your skills and gain leverage from the experience. Then you can apply for online jobs below:
Go for Skill-Based Freelancing
Skill-based freelancing such as photography, graphic design, and web development can no longer be just a hobby, it can be your new home online job or a career.
Skill
What You Need
Where To Go
Photography
Basic photography skills
A professional (preferred) camera
A strong portfolio
Upwork
LinkedIn
MyJobMeg
Graphic Design
Basic graphic design skills
Knowledge in design software (like Adobe Illustrator)
A strong portfolio
Upwork
LinkedIn
Glassdoor
Web Developer
Basic web development skills
Compiled portfolio
How much do you get paid for these?
| | |
| --- | --- |
| Skill | Salary Range |
| Photography | Ksh541.25 – Ksh3,247.50/hour |
| Graphic Design | Ksh474.00/hour |
| Web Developer | Ksh1,200/hour |
If you want to make it a business, it's possible!
Follow these quick easy steps:
Build your own website using WordPress, Squarespace, and Bluehost, to name a few.
Upload compiled works (portfolio) on your website.
Promote your work on social media (such as Instagram, Facebook and Twitter).
Create a LinkedIn profile for potential clients.
Talk to potential clients over the phone or online.
Rate your work depending on the difficulty of the project (be competitive).
Get paid for your hard work.
At first, it will cost Ksh649.50 – Ksh2,056.75 building your own website, but think of it as an investment—it would pay well, even double, after the initial cost.
Work From Home
Studying while working won't be an easy fit.
But once you get used to it, it'll be smooth sailing. You'll find that working from home will gain you:
Freedom to work at your own pace
Whether you study in the morning and work at night (or vice versa), it doesn't matter. You're your own boss when you work at home.
Improvement on your management skills
Boosting your managerial skills is one way of getting yourself ready before venturing into the real world.
Endless choices
With the fast-growing internet, jobs online are laid out like a stream of water—endless and unpredictable. The future may change, but one thing is for sure; work from home jobs are growing, and they're growing fast.
Get started on your first home job now and visit our job portal for more types of online jobs.
Photo by Freepik / CC BY