Online jobs in Kenya are putting bread and butter on the table for many Kenyans. However, for a long time, a majority of Kenyan jobseekers hoped to get hired by the Government of Kenya or work for companies in the Kenyan private sector.
But now things have changed. And for the better.
Entry Level and Junior Level Online Marketing Jobs
If you have reliable internet connection, you can work from home. Of course, you will need a computer and a quiet place. Here are Kenya's best internet service providers.
Note this: Your geographical location will not limit your possibilities of getting online jobs. If you are in Baringo, Namanga, Kissi, Turkana, Eldoret, Kericho, Mombasa, Meru, or anywhere else in Kenya, you can work online.
Picture this:
If you are living in Nairobi, you don't have to wake up in the wee hours of the morning to catch a matatu to town before traffic jams on Thika Superhighway build up. You also won't have to endure the notorious Mombasa Road traffic on your way home after a long day at the office.
Instead, you wake up, prepare yourself, walk to your computer at home and you are ready to work online. No hassle.
Does that sound too good to be true? Not at all. Many Kenyans are already living this digital life. They work from the comfort of their homes doing online work.
Now here's the good news: you, too, can join them. There are many online jobs that you can do.
Did you know that the Government of Kenya has already embraced the concept of online jobs?
In November 2016, the Ministry of Information Communications and Technology in collaboration with the Kenya Private Sector Alliance and the Rockefeller Foundation launched The Ajira Digital Program.
The Government of Kenya is using the Ajira Digital Program to empower millions of youth across Kenya to help them access digital job opportunities.
Freelance Jobs vs. Online Jobs: What's the Difference?
You may be a freelancer working from the Nairobi CBD. Or from any city or town in Kenya. But have you ever considered that offering your freelance services, such as web design, graphic design, writing, and others, within a geographical location limits your opportunities?
You face stiff competition because there are more people on the ground offering similar services to yours. Plus, you can only serve clients within your locality, which limits your possibility of reaching a larger audience.
So, you are better off getting into the virtual world.
When you transition from a local service provider to an online service provider, you open your doors to the world. You can expect:
Better variety of jobs.
More job opportunities.
More employers and clients.
Better payment terms and rates.
Therefore, it makes sense to look for online jobs in Kenya and beyond. Whether you are a newbie, an intermediate or an expert, you can get online jobs. This definitive guide will show you all the online jobs suitable for Kenyans like you.
The stats speak for themselves. And that's Kenya alone. What of the world?
Online job opportunities abound. Dig in to find out which one suits you best.
So What Kind of Online Jobs Can You Do?
Online Data Entry Jobs
Online data entry jobs involve manually feeding alphabetic, numeric, or symbolic information into a company's online database. The data you enter and upload to the company's system will often come from non-electronic forms, offline databases or audio files.
The major sectors that offer online data entry jobs are medical administration, education, sales, marketing, banking, etc.
Online Data Entry Job Skills
Online data entry jobs require a certain set of skills. If you possess these skills, you'll be able to perform your data entry work exceptionally well. However, if there is a skill that you are not conversant with, you can learn, practice, and get better at it.
Use of Basic Software Skills
For you to work successfully as a data entry professional, you need to know how to use basic computer software. This will enable you to enter data easily. Here's a list of common data entry Word Processors:
Fast Typing Skills
As an online data entry worker, you are expected to key in large amounts of data within a very short time span. This calls for exceptionally fast typing speed. Otherwise, you will always struggle to finish your work within the stipulated time.
So, how many words can you type per minute? Not sure? Take a data entry typing speed test now.
Excellent Written and Communication Skills
Overall, English is the standard language of communication online. Therefore, your spoken and written English should be near perfect. Pay close attention to your grammar and spelling.
Careless typos can give the data you are keying in a whole different meaning.
As for communication, you should be able to express your thoughts and ideas in a clear and concise manner. If your teammates or service provider require any feedback from you, be sure to do it on time.
In case you encounter any issues affecting your work, you should seek clarification or help at the earliest point. Don't wait until things have gotten out of hand.
Accurate Typing Skills
You should always key in error-free data. Remember, you'll be working with assorted data, some of which may be complex medical codes or an individual's contact information. So, enter all the data accurately at all times.
Excellent Concentration Skills
Data entry work is highly repetitive and mundane. You may have to spend several days on a single task. You may find this boring and slowly start to lose concentration. In the end, you'll end up handing in poor quality work. Not good.
You need the ability to concentrate and be patient enough to complete your tasks without compromising on quality.
Other competencies you require as an online worker include:
Thoroughness
Confidentiality
Attention to detail
Planning and organization
Ability to work under pressure
Information collection and management
Online Data Entry Tasks
Online data entry jobs vary greatly. Some jobs, like plain data entry, require basic skills while others like transcription require advanced skills. The table below shows the different types of data entry jobs and their associated tasks.
| | |
| --- | --- |
| Type of Data Entry Job | Data Entry Task |
| Plain Data Entry | Typing words from a PDF document into a Word Processor file. |
| Basic Typing | Filling data into spreadsheet cells. |
| Word Processor / Typist | Creating mailing labels, reports, letters, etc., plus other technical assets such as graphs, tables, and charts. |
| Data Cleansing / Data Scrubbing | Detecting and rectifying any erroneous data from a database, Word file, or spreadsheet. |
| Online Form Filling | Entering values from a database into fields in an online form. |
| Online Surveys | Answering simple questionnaires and filling out survey forms. |
| Captcha Entry | Solving Captchas by filling in Captcha fields. |
| Copy and Paste | Copying data from one file and pasting it into another file. |
| Captioning | Writing headings and captions for news headlines, magazines or images. |
| Re-formatting and Correction | Applying formatting rules on a Word document (e.g., paragraph alignment, indentation, line spacing, etc.) |
| Image to Text Data Entry | Reading written paragraphs on screenshot images and typing the text into a Word document. |
| Audio to Text | Listening to an audio file and reproducing it in a text format. |
| Medical Transcriptionist | Listening to recorded audio files with advanced medical terminology and writing down what you hear. |
| Medical Coding | Transforming healthcare diagnosis, procedures and medical services into alphanumeric codes. |
| Online Data Capturing | Capturing data from various internet publications. |
| Email Processing | Processing mass emails by finding out their content and listing the information in a spreadsheet. |
| Database Update | Updating the existing database or creating new databases online. |
Online Writing Jobs
If you are keen on the writing niche, online writing jobs are your best option. It helps if you enjoy writing and have good writing skills. But that doesn't mean you can't do online writing as a newbie. You can take an online writing or copywriting course. This would make it easier for you to succeed as an online writer.
Here is a list of online writing courses you can take:
A good online writer should write interesting, helpful, and grammatically correct content that the targeted readers will love and enjoy.
There are several categories of online writing jobs. To be a successful writer, you need to pick a category and become adept at it. In this way, you can become a specialist. Therefore, let's explore the options you have.
Blogging
Blogging is a fun way to make money online. It is one of the online writing job options that can quickly turn lucrative.
To be a successful blogger, you have to create your own blog. Basically, you will need:
Once you have these basic requirements, you can start your own blog and keep learning how to monetize it.
To boost your blog revenues further, you can write guest posts for already established blogs. You will mostly get such writing opportunities through cold pitching.
Copywriting/Content Writing
The end goal of copywriting is to sell or entice the target audience into taking a particular action. Plus, eCommerce websites are in need of copywriters to help then sell their products via content marketing. This helps boost their brand awareness.
A well-written piece of copy can be entertaining, educational, persuasive or converting. And to achieve the desired effect on your readers, you have to master essential copywriting skills.
For example:
Understand the user experience
Able to craft a powerful headline
Able to write well, including content that is easy to read
Have deep experience and specialization within a niche
Be aware of content as well as other marketing features
Now that you understand the importance of being a specialist, here are your niching options.
Horizontal Niching
You write ONE thing for a wide range of industries and clients. You will enjoy the huge diversity of clients and channels.
For example, writing sales emails for accountants, immigration lawyers, plastic surgeons, SaaS companies, etc. That's how you become an authority for that ONE subject and become really good at something you love doing.
Vertical Niching
Here, you specialize in one industry and write various types of copy within that single industry. You can write for SaaS industry, healthcare industry, etc.
You could write squeeze pages, long-form sales pages, sales emails, landing pages, and more. Vertical niching allows you to demonstrate to your clients that you understand their target audience well. This means you know their pain points.
Writing eBooks
You can make money online in Kenya by writing and selling eBooks. It is an online job that can create passive income when done right. Let's look at what you need to pay attention to:
Pick an interesting topic. One that solves people's problems. It must be something they are willing to pay you for a solution. Be knowledgeable or passionate about that topic.
Don't obsess about the ideal eBook length provided you avoid fluff and filler words. Whatever you have to say, say it succinctly and in a comprehensible manner.
Craft a creative title that stands out from the sea of other eBooks. A dull and boring title will not entice any buyer, no matter how good the content of the eBook is.
Create unique content that offers value to the reader. Ask yourself what other eBooks aren't offering in your niche market.
Use a format that makes it easy for your readers to read the eBook online and offline. PDF format works best.
Make an eye-catching cover design. People do judge a book by its cover, so hire a professional graphic designer.
Learn how to write a high-quality eBook in 30 days.
Editing and Proofreading
You first need a written document for you to edit and proofread. That may include blog articles, website copy, social media posts, digital newsletters, eBooks, essays, user manuals, and so much more.
Although these two tasks go hand in hand, there is a difference. Have a look at the infographic below.
Experienced proofreaders tend to land high paying jobs. However, if you are a beginner, don't get intimidated. There are entry-level job opportunities for newbies, too. The following are the basic requirements for an editing and proofreading role:
Have an eye for details
Be extremely thorough
Have excellent vocabulary
Ability to speak near-native English
Proper grasp of English grammar and punctuation
We need to mention the guy who has a writing group that I found. I'll find him in my email.
Online Marketing Jobs
An online marketing job will require you to use your smartphone or computer to promote a company's products and services digitally. In addition, you'll need to attract and retain customers.
You'll need to implement internet ads, emails, blog posts, text messages, and more.
Before you get into online marketing, you should first determine what you want from your marketing career. Ask yourself these questions:
What do I like doing?
What am I really good at?
Am I more creative or more analytical?
What skills and strengths do I currently have?
Am I better working alone or collaborating with others?
Next, you will need to determine which of these digital marketing disciplines you are good at. You will need at least two or three of these to get a decent online marketing job.
| | |
| --- | --- |
| Online Marketing Skills | Associated Tools |
| Marketing Automation | Marketo, Bardot, Bronto |
| Social Media Marketing | Facebooks Ads, LinkedIn Ads, Twitter Ads, Hootsuite |
| Email Marketing | MailChimp, Constant Contact, Aweber |
| Search Engine Optimisation | Google Search Console, Ahrefs, Moz, SEM Rush |
| Conversion Rate Optimisation (CRO) | Google Tag Manager, Craft, Optimizely |
| Search Engine Marketing (SEM) | Google Adwords, Bing Ads |
| Digital Analytics | Google Analytics, Adobe Analytics, Optimizely |
| Affiliate Marketing | Impact Radius, CJ by Conversant |
| Content Marketing | WordPress, YOAST SEO plug-in |
| Web Development | WordPress, Drupal, Magento, Joomla |
| Project Management | Basecamp, Trello, Asana, Timeforce, JIRA |
Have you seen an online marketing skill that you are totally clueless about? Worry not. There are heaps of awesome online marketing courses you can take.
Once you have your skills, you are ready to get an online marketing job. So, which one is it going to be?
Entry Level and Junior Level Online Marketing Jobs
Digital Marketer
As a digital marketer, you are by and large a digital marketing generalist. You are most likely to land a digital marketing role with a start-up company or a company just getting into digital marketing.
Often, you will be expected to do everything that involves digital marketing. Be ready to write email newsletters, manage paid ads, propose partnerships with sponsors, and more.
A related job role is "growth marketer". Here you will focus heavily on optimization and technical hacks to help the company grow faster without doing more.
Average Digital Marketer Salary
KES. 2000 per hour (Payscale)
Content Strategist / Content Marketer
A content strategist works to attract and bring in new inbound leads and users to a business. Often done by getting their email addresses.
However, it's not obvious that people will give you their email addresses. Therefore, you have to offer something in exchange. Mostly, it will be FREE content such as:
eBooks
Blog posts
Multimedia: videos, infographics, etc.
Downloadable white papers, checklists
To work effectively as a content strategist, you should be well-versed with SEO, as well as skilled in writing and editing.
Other related job titles are "Content Producer" and "Content Creator". Here you focus on creating the content instead of setting the strategy.
Average Content Strategist Salary
KES. 2500 per hour (Payscale)
SEO Specialist
Search engine optimization is anything and everything done to a site's setup. The end goal is to make it easy for people to find that website when they search for that business or use related terms.
As an SEO specialist, you need to know:
Related job role: "SEO Writer"
Here, you'll be creating content that adheres to SEO guidelines. Luckily, you won't necessarily have to perform the research from scratch.
Average SEO Specialist Salary
KES. 1700 per hour (Payscale)
Social Media Manager
There is more to being a social media manager than checking up on Facebook feeds. You will do a lot of social media coordination.
That may involve:
Setting strategies for growing and engaging social media followings across multiple platforms.
Collaborating with content creators, designers, and ad managers.
Sharing and promoting content that attracts new users and boosts engagement with the company's brand.
Keeping new and old customers happy on social media platforms.
Related job role: "Community Manager"
A role that is more concerned with keeping the customers happy than attracting new users. You may be asked to moderate the company's Facebook group or user forum.
Average Social Media Manager Salary
KES. 1500 per hour (Payscale)
Marketing Manager
This role is quite similar to that of a digital marketer. But you won't necessarily have to work on content and social media. Rather, you'll work on marketing campaigns.
Here are some specific marketing manager roles:
Email marketing: manage email campaigns and other communications with customers.
Campaign management: launch and manage campaigns.
Average Marketing Manager Salary
KES. 1900 per hour (Payscale)
Paid Ads Manager / Paid Marketing Manager
You will need search engine marketing (SEM) skills to help you run ad campaigns in the following categories:
Search Ad Campaigns: Run ads that appear in search engines after a user types in a search term.
Social Ad Campaigns: Run ads that appear on social media platforms such as Facebook, Instagram, LinkedIn, and Twitter.
Successful social media campaigns you can learn from.
Display Ad Campaigns: Run banner ads that appear on websites related to a user's search history. This type of advertising is known as retargeting.
This YouTube video explains more about display ads.
Average Paid Ads Manager Salary
KES. 1900 per hour (Payscale)
Partnership Marketer
You make and manage strategic partnerships.
You will interact with big names in a given industry and talk about the company's products wherever there is an opportunity. It could be in conferences, on podcasts, and more.
The two well-known and frequently used types of partnership marketers are:
Affiliate managers: work with people who make a commission on a company's products
Influencer marketers: partner with social media influencers to feature a company's product in their content
Average Partnership Marketing Manager Salary
KES. 4000 per hour (Payscale)
Online Typing Jobs
Online typing jobs involve typing and word processing tasks. You'll be required to type documents and materials including reports, correspondence, and policies. You will need superlative typing skills with a minimum error percentage.
Online Typing Jobs Skills
A can-do attitude and proactive outlook
Excellent knowledge of word processing
Excellent written and spoken English skills
Ability to use data recorders and optical readers
Ability to use common internet-based applications
Ability to type accurately with professional precision
Ability to manage time efficiently to produce good results
Ability to handle sensitive information with confidentiality
Ability to type fast, preferably using the touch typing system
Attention to detail with the ability to spot all types of contextual errors
Ability to make timely communications in a clear and easy to understand way
Here are the two major categories of online typing jobs:
1) Copy Typing
You will be typing copy from a scanned document into a word processor. It can be meeting minutes, lectures, presentations, handwritten notes, books, personal recipes, etc.
Interestingly, there are many written texts that were done before the computer era. Now the owners want this type of content digitized.
2) Audio Typing
Audio typing involves you listening to a provided piece of audio and typing out what is said. Depending on the client, you may be required to type word for word. Sometimes, just the key points. Lawyers, researchers, and doctors are known to often require audio typing services.
Careful not to confuse audio typing with transcription. Here's the difference:
Audio typing occurs when a lone individual dictates something for the specific purpose of having it typed up. They normally give clear direction to assist the audio typist. Transcription occurs when a recording of an event involving two or more speakers needs to be translated into a written format.
Responsibilities of Online Typing Jobs
Scan and print files as needed
Keep information confidential
Gather and organize typing material
Maintain a physical and digital filing system
Transcribe documents from dictated tapes
Edit completed work for spelling, grammar, and punctuation
Transfer data from paper formats into digital files or database systems
Take notes at meetings with managers and others to create detailed texts
Create spreadsheets and presentations combining various data from existing files
Technical Requirements
A personal computer with up-to-date software
Reasonably fast internet connection that you can access 24/7
Comfortable earphones, preferably with noise cancellation capabilities
Online Customer Service Jobs
An online customer service job requires that you interact with the customer via the computer or phone. You'll be helping customers have a smooth interaction with the company's products or services via email, live chat, and social media.
You will enjoy the flexibility that comes with taking a customer service role. And often, your employer will offer you on-the-job training.
Many online industries need the services of online customer service workers, including:
Call centers
Government
Financial services
eCommerce stores
Insurance companies
Medical practitioners, etc.
Online Customer Service Roles and Tasks
As you offer friendly, courteous, and efficient services to online customers, you will take one or more of these roles.
Customer Service Representative (CSR)
Handle customer complaints or returns.
Listen and respond to customers' needs and concerns.
Record details of customer accounts and the actions taken.
Review customer accounts and make necessary adjustments.
Provide customers with information about products and services.
Refer customers to managers, supervisors, and others who can help them.
Call Center Representative
There are three categories of call center representatives:
Outbound Sales: call customers trying to sell something
Inbound Sales: take calls from people who want to make a purchase
Customer Service: help solve problems customers may be encountering with the company's products and services
Customer Support Specialist
Maintain consistent and regular communication with customers.
Explore and provide direct support to customers via phone and email.
Provide accurate information and guidance to manage the customer's expectations and to help them understand their accounts, company products, and services.
Collaborate with fellow support colleagues and other internal organizations to provide superior customer service.
Customer Support Representative
Monitor customer complaints on social media and reach out to provide assistance.
Respond to customer complaints quickly and accurately via phone, email, and chat.
Follow up with customers to ensure their technical issues are resolved.
Inform customers about new features and functionalities.
Answer general queries about policies, price, and product details.
Collaborate with other departments to respond to customer questions.
Gather valuable customer feedback and share it with the relevant teams within the company.
Desktop Support Technician
Walk customers through the recommended problem-solving skills.
Listen to the customer's explanation regarding their computer problems.
Ask customers relevant questions to help you properly diagnose the problem.
Report to the company's management on what gives customers the most trouble among other concerns.
Social Media Customer Care Associate
Escalate problems to the relevant persons.
Monitor the company's social media accounts.
Perform data analysis to improve customer experience.
Support advertising customers and deliver consultative support.
Gather client feedback to enhance ad products and overall customer experience.
Provide post-sales customer service and/or troubleshooting support through email/phone/chat.
Now, for you to ace the roles and responsibilities we've outlined above, you need customer service skills. Let's take a look at them.
Thick skin: You may encounter angry, irate, or hostile customers. With thick skin, you can handle them with controlled emotions and not take things personally.
Empathy: You can show genuine care and concern for the customers' issues and frustrations.
Authenticity: Be genuine in your responses. Don't hold back expressing your personality.
Tech-savvy: Be able to use the right software and other technology to get the right information for the customer within minutes, not hours.
Adaptability: Be able to bounce between multiple channels as required based on work volume and various customer concerns.
Situational awareness: Know the appropriate time to ask questions so t you can appropriately and intelligently respond to the customer's issues.
Positive outlook and attitude: How you wake up each morning determines how you see the world. A positive energy and outlook will automatically rub off on your customers.
Creative problem solving: Be able to think out of the box to help you solve seemingly impossible customer issues.
Product and industry knowledge: be thoroughly knowledgeable in your area of specialization so you can confidently handle customer issues.
Clear and concise communication: Give customers a "wow" experience by communicating in a clear and concise manner without making it feel drawn out.
Excellent listening and information retention: Ensure you are able to listen keenly and decipher valuable pieces of information without asking the customer to repeat themselves.
Online Virtual Assistant Jobs
Online virtual assistants offer various services. As you gain more experience, you can add more skills, take virtual assistant courses, and work your way up to becoming a highly sought after virtual assistant.
To get started, you need to know which virtual assistant role suits you and its associated duties and responsibilities.
General Virtual Assistant
General virtual assistants are some of the most sought after online workers. They help clients with everyday office administration tasks. And by taking on these representative, mundane, and time-consuming tasks, the employer gets ample time to work on growing the company.
Typical general virtual assistant duties and responsibilities include:
Email management
Calendar maintenance
Live webinar assistance
Taking meeting minutes
Following up with leads and clients
Booking appointments with clients
Managing and updating social media accounts
Blog management such as uploading content, managing comments
Graphic Design Virtual Assistant
The work of a graphic designer is to create visual content that entices customers and promotes the company's brand.
Working as a graphic designer requires the use of special software such as Adobe Photoshop, GIMP, Inkscape, CorelDRAW, Adobe Illustrator, Adobe InDesign, etc.
The core tasks associated with graphic design include:
Photo editing
Creating blog post graphics
Creating webinar/workshop slides
Creating social media graphics and pins
Designing business cards, flyers, logos, menus, signage, etc.
Social Media Marketing/Digital Marketing Virtual Assistant
Digital marketing covers a wide array of tasks. That is why most social media marketing virtual assistants specialize in specific social media platforms. You can decide to specialize as a:
Virtual assistant for Twitter
Virtual assistant for Facebook
Virtual assistant for Pinterest
Virtual assistant for LinkedIn, etc.
A social media marketing virtual assistant will do the following tasks and more using the client's preferred social media network:
Post inspirational thoughts and funny memes daily, weekly or monthly
Share posts or images relevant to a company's products or services
Raise awareness of the company's newly-launched products or services
Engage people on social media platforms by creating surveys and other promotional activities
Create social media pages such as Facebook and LinkedIn business pages
Bring people to the company's blog posts
Update business information on social media platforms
Sign in and communicate with followers on social media networks
Respond to comments and inquiries made on the company's social media channels
Reply or forward messages to the relevant persons with the company
Visit followers' pages and like their pictures, posts, and comments
Invite others to like the company's business page
Bookkeeping Virtual Assistant
Established and new businesses alike need to keep an eye on their payables, receivables and invoicing.
However, most of these entrepreneurs don't enjoy doing accounting work or they are not good at it. So, they seek the services of a bookkeeper.
With the help of online accounting software such as QuickBooks, Microsoft Money, Peachtree, and Quicken, a virtual bookkeeper can offer his or her services effectively from Kenya or elsewhere.
Virtual Bookkeeping Tasks
As a virtual bookkeeper, you will maintain records of financial transactions by establishing accounts, posting transactions, and ensuring compliance according to the legal requirements.
With that quick overview, let's now take a closer look at the tasks of a virtual bookkeeper.
Maintain Financial Records
Record purchases
Track cost-efficiency
Enter payables and receivables
Reconcile each transaction with line items
Label everyday expenses in an easy to understand way
Bill Payment and Invoice Generation
Track returns
Collect payments
Prepare required reports
Do payment follow-ups/track dues
Ensure bills are paid on time
Prepare invoices and general ledgers
Prepare and mail invoices to customers
Email payment reminders and following up with customers by phone
Payroll Management
Paying employees
Balancing payroll accounts
Updating payroll information and records
Create Financial Statements
Preparing trial balance
Performing cash flow analysis
Helping to interpret financial statements
Generating P&L accounts or balance sheet statements
Maintaining financial data in your chosen software application
Prepare Taxes
Prepare the company's taxes
File the company's returns on time
Manage tax filings and taxable accounts
Report and submit sales tax
Make Business Purchases
Keep track of loan and insurance dues
Handle legal and regulatory concerns
Keep track of changing tax laws, rules, and regulations
Ensure that a clear system of checks and balances is in place
End of the Year Accounting
Prepare reports for the end-of-the-year review
Reconcile bank statement with financial software data
Reconcile bank and credit card statements
Technical Virtual Assistant
The truth is, technology keeps changing every so often. For website owners, keeping up with ever-changing tech can be overwhelming.
That's where a technical virtual assistant comes in. They help such entrepreneurs by handling the technical aspect of their business and keeping up with emerging changes.
Technical Virtual Assistant Tasks
Technical virtual assistance is broad, but being tech-savvy means you can take on one or more of the following roles.
Website Development
Web Developers build and enhance websites using industry-standard technologies. It also takes mathematical and logical expertise to build fully-functional websites according to a client's specific requirements.
The responsibilities of a web developer include:
Brand and offer support services on the website
Set up reporting tools and databases to track users on the website
Add useful tools such as social media links, opt-in forms, and community discussions
Creating an effective website design that is attractive to users and easy to navigate
Setting up the server and determining the best technology and programming language to use
Use scripting languages to create code snippets, custom plugins and open source script alterations
Use a content management system such as WordPress, Drupal, Joomla, to upload content to the website
Implement coding that covers positioning page elements, files, styles and font sizes, and connecting to APIs (Advanced Programming Interface)
Blog Creation and Maintenance
Clients need blogs to attract more customers and clients to their website. With a well-managed blog, they are seen as an authority in their industry.
Blog creation and maintenance involves the following duties:
Security Monitoring
Creating the client's blog
Performing blog backups
Theme and plugin updates
Uploading and scheduling content
Formatting and troubleshooting website content
Website speed and performance optimization
Social Media Implementation and Management
Set up a content calendar
Brainstorm new content ideas
Work on content strategy, plus tweak and optimize it
Set up relevant ads and run campaigns targeting relevant people
Ensure there is a consistent flow of new content ready for posting
Prepare reports on your activities and the results achieved along with the upcoming plans
Work on producing visual imagery alongside text, such as stunning photos, infographics, and videos
Email Marketing Management
Creating and distributing emails and newsletters to clients
Setting up and maintaining email newsletter (Get Response, Mailchimp, Aweber, etc)
Integrating eCommerce system with an email list
Other General Tasks
Offering Customer Service tech support for products
Setting up and helping to maintain small eCommerce sites (WooCommerce, Shopify)
CRM and Shopping Cart Automation Management (e.g., Infusionsoft, IShopping Cart, Ontraport)
Best Online Jobs For …
To reap the maximum benefits of working from your home in Kenya, you need to get an online job you enjoy doing. Best done when you match your personality with a suitable job role. Let's explore!
Data Entry Executive – Thorough, Organized, Confidential, Detail-Oriented Personality
Copywriter / Content Writer – Captivating, Storyteller, Persuasive, Creative Personality
Technical Virtual Assistant – Creative, Logical, Focused, Reliable Personality
Bookkeeping Virtual Assistant – Responsible, Systematic, Hardworking, Principled. Personality
Social Media Marketing Virtual Assistant – Constant, Efficient, Understanding, Warm Personality
Graphic Design Virtual Assistant – Witty, Tasteful, Imaginative, Adventurous Personality
General Virtual Assistant – Accessible, Orderly, Responsive, Flexible, Personality
Customer Service Representative – Warm, Understanding, Well-Rounded, Helpful Personality
Call Center Representative – Good-Natured, Empathetic, Articulate, Patient Personality
Desktop Support Technician – Patient, Practical, Resourceful, Teacherly Personality
Online Jobs for College Students
Being a college student means you have little to no work experience, right? Yet, you desire to work online and earn money while still in college.
Listen up because we've got good news for you if you're a student of:
There are online jobs for students like you.
These jobs give you the flexibility to work during your free time. They won't interfere with your college classes. Plus, you will gain valuable skills you can transfer to your work life after college.
Here they are:
Online Jobs Within Your College Major
Did you know the online marketplace is filled with a variety of online opportunities, including what you are studying in college?
Now that you know, use the knowledge you have acquired thus far to get an online job in your college major.
For example:
If you are working towards a Bachelor of Commerce with a major in Marketing, you can search for online marketing jobs. Type in this search phrase:
"Major remote entry-level"
Alternatively, get jobs from employers keen to hire college students. Use this phrase:
"College student remote"
Online Jobs for Your Love of Reading
Do you enjoy reading books, magazines, and online articles, among other reading materials?
Do you effortlessly spot typos and grammatical issues while reading?
You can turn your passion and attention to detail into an online career. We're talking about:
Editing;
Make writing impactful
Enhance language use
Make expressions clearer
Improve overall quality of writing
Remove errors and inconsistencies
Proofreading;
Perfect already good writing
Turn the draft into a ready document
Check for consistent language and formatting
Eliminate spelling, grammar and typing mistakes
Does that sound like something you can do? Then start searching for online proofreading and editing jobs.
Online Jobs for Your Love of Writing
Freelance writers are some of the most highly paid online workers. Sceptical? Here's the proof!
These success stories of freelance writers who have made it are not rare. Google it and you will discover many people are making money online by writing.
Wondering what to write?
Essays
Blog posts
Newsletters
Press releases
White papers
Video Scripts, etc.
An excellent way to prosper in freelance writing is to choose a niche. Once you become a specialist in a given area, you'll stand out from the crowd of writers who are after low-paying jobs on job boards.
Online Jobs for Tutors at Heart
As a tutor, you help students in subjects they are struggling with.
Let's say you are good at music; you can offer music lessons to students interested in improving their skills.
Other ideas include mathematics tutoring, English tutoring, and French tutoring, among other disciplines.
You can either go the traditional route and work with local students online or one on one. You can also use an online tutoring service. They will connect you to students worldwide.
Online Jobs for Social Media Account Management
Do you live and breathe social media? Are you on Twitter, Instagram, and Facebook for the better part of your day?
You need to monetize on your social media passion.
Do this:
Reach out to local businesses within your community or online.
Offer them social media account management services.
Fill up their news feeds with unique content and engage their social media audience.
Respond to customer inquiries and concerns.
That's how you get started as a social media manager. Sounds simple, right?
Online Jobs for Resume Writing
A killer resume will get anyone more job interviews. No wonder many people prefer getting someone good at resume writing to write one for them.
We get it: you are still in college and perhaps you don't have a winning resume yourself yet. But that doesn't mean you can't write resumes and get paid for your services.
The secret is to start learning. There are many books, articles, and YouTube tutorials on how to create impressive resumes.
Once you gain substantial knowledge on resume writing, start writing resumes for family members and close friends at a small fee or for free.
After writing a couple of resumes, you will gain confidence. Now post your services on online job boards and Facebook groups. Then get ready to earn.
Online Jobs for Email Management
If you are organized and detail-oriented, you can get an online job managing busy entrepreneurs' emails.
Why?
Because with a large volume of emails to deal with every day, these entrepreneurs are better off with an email management virtual assistant.
Here's what your typical workday may look like:
Setting up automatic filters
Forwarding messages to other team members
Drafting replies to frequently asked questions
Setting up a system for labeling, replying or filing incoming emails
Sounds like something you can do after or in between classes, right?
Online Jobs for Setting up Social Media Profiles
Get the facts: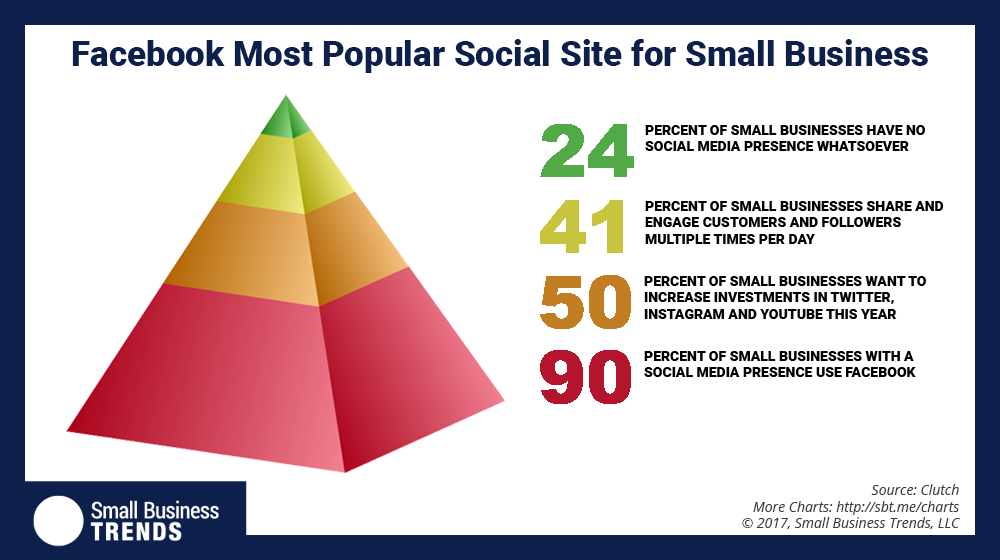 See, right there, you have an opportunity to set up social media profiles for clients.
Don't worry if you hate coming up with new post ideas every single day. Make it clear that your job is only setting up social media profiles and not doing any maintenance.
Here's a list of 57 social media platforms to get started with.
College Student Online Jobs for Sourcing Stock Photos
Have you ever read online articles without photos? How did you like them? Most likely, you hit the return button or didn't read even half of the content.
That's how important images and other forms of media are. And for good reason; they are the secret sauce to web content.
So, yes, a picture speaks a thousand words.
You can be the person who sources high-quality images and other forms of media for clients.
But remember, you are not allowed to pick and use any image available online. Most images on the internet are bound by copyright laws. Breach them and you risk your client facing multiple lawsuits.
Finding the right images based on a client's needs without compromising on quality or legalities is a great online job opportunity for you as a college student.
College Student Online Jobs for Transcribing Podcast Episodes
There are over 700,000 active podcasts on the internet today with over 29 million episodes.
These stats keep increasing every day.
But sometimes, the target audience:
Doesn't have time to listen to the podcast
May have a disability that's preventing them from listening to the podcast
May have listened to the podcast but would like to get a refresher or a quote from the guest
And that's where you come in. You transform the spoken word into written form, a process known as transcribing. Additionally, you can offer to clean up the transcription into proper English.
College Student Online Jobs: Start a Blog
Owning a blog is another way to get an online job as a college student. Your blog will quickly turn lucrative if you monetize it the right way. Therefore, you need good writing skills and business mindset.
Here are a few ways to monetize your blog and make money while in college:
Charge for premium content on your website
Promote your website theme with an affiliate link
Write paid reviews: a company will pay you to talk about their product honestly
Affiliate sales: promote products you trust and love, and the company gives you a commission for every purchase or lead made
For more ideas on how to monetize your blog, check out this guide. And here is a list of some awesome blogs to give you some inspiration.
College Student Online Jobs: Data Entry
Data entry is one of the easiest typing jobs to do. It requires very little work experience. So, if you can key in data into a computer database or word processor, you are good to start.
You can get data entry jobs on UpWork and other online marketplaces and platforms. However, you may face stiff competition, as everyone else is bidding for data entry work. Therefore, send a customized proposal for each data entry you apply for.
Learn how to write the perfect proposal from Ryan.
Online Jobs for Teens
The internet offers countless possibilities for people young and old. As a teenager, you are no exception; there are plenty of online jobs for teens just like you.
Luckily, you don't have to look any further. Instead, keep reading and we'll show online jobs suitable for teenagers. Pick your favorite and get started.
And one more thing: online working skills are priceless. You'll find them super useful as you get into adulthood and start making career choices.
Here we go:
Online Jobs for a Teen Who Loves Videos
Demand for video content is increasing rapidly. So, if you love watching videos or creating some, there are online job opportunities you can take on.
Online Jobs for a Creative Designer Teen
You can learn new design skills online as a beginner or perfect what you already know. There are many items you can design for small businesses. You can:
Design logos
Design flyers
Design menus
Design T-shirts
Create printables
Design brochures
Design book covers
Edit with Photoshop
Design album covers
Design custom birthday invitations
These video tips are worth taking note of. Watch:
Online Jobs for a Teen Who Loves Social Media
If the above infographic is anything to go by, then you'd be right to agree with us that social media usage is blowing up.
Here are some fabulous social media-related tasks you can do for clients:
Create business pages on social media platforms
Create social media accounts for small businesses
Make banners and custom profile images for businesses
Monitor the activities of main competitors on social media
Online Jobs for a Teen Who Loves Music
Editing music videos
Providing piano lessons online
Providing dancing lessons online
Providing guitar or violin lessons online
Listening to music and giving relevant feedback and criticism
Online Jobs for a Teen Who Loves Tutoring
After school English tutor
Helping students tackle homework questions
Teaching the older generation how to use technology
Creating fun quizzes to help students grasp a subject better
Online Jobs for Teens Who Want to Sell Online
Sell products on eBay
Sell products on Amazon
Sell home-made goods on Etsy
Create artwork/drawings and sell online
Buy something and sell it for more (flipping)
Create crafts and sell them online in content groups
Create your online store and sell anything you want
Online Jobs for Teens Who Love Photography
Help customers take photos of their products
Digitize other people's photos by scanning them and storing them online
Take stunning stock photos and sell them digitally on Shutterstock, Bigstock, Dreamstime
Online Jobs for Teens Who Love Writing and Editing
Ghost-writing for websites
Edit and proofread content
Do guest blogging at established websites
Online Tasks for Teens Who Want to Work Online
Data entry
Transcribing
Evaluating search engines
Make phone calls on behalf of clients
Online Jobs for Teens Who Love Web Development
Design web pages and websites
Work as a website assistant helping business owners update their web pages
Watch this video for some more ideas. Some may be offline jobs, but you will still make some cool cash.
Online Jobs for Moms
As a mom looking for the flexibility to work from home while taking care of your little ones, these online jobs are best suited for you.
Go through the list and discover which job role suits you best. Then get started. Don't procrastinate.
Administrative Support
These administrative tasks are aimed at making your client's life easier. They are a good starting point if you are looking into getting a general virtual assistant role. Here are some administrative support tasks:
Data entry
Create reports
Generate forms
PDF conversions
Prepare agendas
Monitor voicemail
Prepare slideshows
Set up spreadsheets
Draft presentation slides
Personal online shopping
Make travel arrangements
Build manage databases
PDF merging and splitting
Book appointments and calls
Manage a client's calendar/schedule
Send cards/gifts for special occasions
File management (Google Drive, Dropbox)
Draft letters, emails, and other communications
Customer Service
Every business wants to give its customers the best experience with their products and services. Therefore, they'll need your services as a customer service executive to help and guide customers accordingly. Here are some customer service tasks:
Process refunds
Operate live chats
Update member records
Handle customer inquiries
Chase outstanding payments
Process orders and shipments
Follow up on inquiries and orders
Set up/update customer management relationship (CRM) tools
Invite/approve requests to join membership communities such as Facebook
Content Production
Every website needs good quality content to provide value to customers that are easy to read and search engine friendly. Here are the tasks associated with content production.
Edit posts
Edit photos
Draft content
Source photos
Upload photos
Topic research
Proofread posts
Create graphics
Generate topic ideas
Keyword SEO research
Add internal links to posts
Add affiliate links to posts
Manage the editorial calendar
Format posts to be published
Schedule posts for publication
Compile, format, and upload eBooks
Coordinate with contributors and guest posters
Improve posts with social share options such as click-to-tweet
Social Media
If these social media statistics are anything to go by, then every business needs to leverage the use of social media. That means they will need your help to do the following tasks:
Grow social media following
Create giveaways and contests
Share images, videos, articles
Set up new pages, accounts, groups
Promote old posts via social media
Promote others' posts via social media
Write or update online business profiles
Manage online communities and forums
Design headers, banners or backgrounds
Upload content to social scheduling tools
Upload presentations on Slideshare or Prezi
Keep the conversation going on social media
Research popular hashtags for your client's niche
Promote new posts across a variety of social media channels
Reply to mentions, messages, and comments on social media
Create and run ad campaigns (e.g., Facebook Ads, Instagram Ads, etc.)
Set up social scheduling tools (e.g., Buffer, MeetEdgar, Hootsuite, Tailwind)
Blog Website Management
Blog website management is for the tech-savvy mom. However, you can still learn the skills.
For starters, you need to be familiar with WordPress and other blogging platforms. This will help you take care of broken links, blog comments, and everything in between.
According to internet live stats, these are the number of websites on the internet:
But the number keeps increasing. So, click here to view the live update.
Here are the blog website management-related tasks:
Update plugins
Reply to comments
Set up 301 redirects
Moderate blog comments
Repair/update broken links
Track 404 errors using plugins
Remove unwanted pages and posts
Track website metrics such as Google Analytics
Report trends in blog activity such as comment activities or hot topics
Make SEO improvements (page titles, headlines, content images, etc.)
Email (Inbox) Management
Save your clients from an overflowing inbox by managing their emails and leaving them with only the stuff they actually need to see.
Here's how to manage your client's inbox:
Delete spam
Draft responses
Tag and archive emails
Follow up on sent emails
Reply to common questions
Use email plugins to optimize
Set up Gmail or any other email client
Flag important messages that need a reply
Unsubscribe from unwanted promotional lists
Forward messages and inquiries to other team members
Finance
Are you a mom with a finance or accounting background? The following finance-related tasks will give you an opportunity to work online and earn a living. You can do the following:
Bookkeeping
Send invoices
Process payments
Manage affiliate payouts
Create invoice templates
Handle basic payroll duties
Update the Profit and Loss (P&L) statements
Email Marketing
According to Aweber's research, the average email length is 434 words and will take you 3.3 minutes to read. But there's more to do in email marketing besides worrying about the ideal email length. You will also have to:
Manage newsletters
Design email templates
Email list segmentation
Set up autoresponders
Schedule email campaigns
Product launch management
Track email campaigns (click throughs, conversions, unsubscribe)
Outreach Marketing
Outreach may turn out to be a time-consuming role for most entrepreneurs. That's where you come in and help a client build strategic relationships with other businesses online.
Lead generation
Set up interviews
Distribute press releases
Book speaking engagements
Find guest post opportunities
Leave comments on other blogs
Grow and manage affiliate programs
Participate in relevant groups or forums
Reach out to advertisers for ads or sponsored posts
Contact influencers and potential partners on behalf of the client
While you're at it, remember the seven deadly sins of email outreach.
Online Marketing
Many businesses have taken to online marketing. It's a smart move because they can reach more people via the internet. And to do this, they need your help to:
Set up webinars
Create sales pages
Manage product launches
Design flyers and brochures
Set up/manage paid traffic ads
Set up and update sales funnels
Create landing pages (e.g., lead pages)
Provide tech support during webinars
Create and manage giveaways and promotions
Create newsletters and autoresponder sequences
Write product descriptions for clients in online retail
Audio/Video Production
As per the statistics on Renderforest, video marketing is becoming a must-use method for online marketing. Therefore, if you are a mom who is into videos or audio tracks, including podcasts and more, your skills are in demand. You can:
Write scripts
Edit content
Coordinate interviews
Transcribe audio or videos
SEO optimization on YouTube, etc.
Look for sponsorship opportunities
Research backgrounds on podcast guests
Insert audio/video files on blogs or website
Share audio or video files across platforms
Basic image editing for audio and video pieces
Upload audio to hosting platforms such as iTunes
Produce content such as intros, outros, and illustrations
Upload videos to hosting platforms such as YouTube and Vimeo
Website Maintenance
Everything from creating new pages to troubleshooting tech glitches requires immediate attention. And you will be the one to perform website maintenance.
Moreover, you need to be up to date with the latest security measures to keep your client's website safe from malware and hackers.
Here's your to-do list:
Add new pages
Manage backups
Set up new sites
Customize themes
Perform security updates
Install and update plugins
Make and install a custom 404 page
Check that the website information is up to date
Setup integrations with mailing lists, autoresponders, etc.
Set up and integrate a shop page or payment gateway
Miscellaneous
You can also pick some of these skills and tasks. They are highly valuable but difficult to categorize.
Blogger
Translator
Online stylist
Photography
Selling on Etsy
Drop shipping
Graphic design
Freelance writer
Analytics reporting
Infographic design
Selling on Amazon
Virtual event support
Setting up integrations
Monitoring online reviews
Monitoring industry news
Keyword ranking reports
Teaching English as a second language
Setting up affiliate programs using WordPress
Creating landing pages, splash pages, opt-in forms
Research and report on the latest trends in your client's niche
Legitimate Online Jobs
Online jobs have their fair share of glory: earning good money from the comfort of your home while doing what you love. To many, it is the ultimate dream.
Unfortunately, there are also online job scams.
Here's a true story of someone who almost got scammed by a fake job recruiter.
So, how do you rise above online job scams and get legitimate online jobs?
We'll show you how. Keep reading…
How to Avoid Online Jobs Scams: The Do's
Do Your Research Diligently
Make Google or any other search engine your research partner. Take time to learn about common work-at-home job scams.
Do Apply Your Common Sense
If the job offer sounds too good to be true, it probably is. How can you expect to earn thousands of shillings doing simple tasks such as filling out a few surveys?
Do Check Online Reviews and Reports
Scammers can run, but they can't hide. Good people share their experiences and warn others of scammers. Keep your eyes and ears open for any alerts.
Do Take Your Time
Do not rush when dealing with online clients. Good people will wait for you. Therefore, reflect on all the little steps you take. But don't let anyone rush you.
Do Test the Company's Support Services
A company that is active will often respond to their customers within two to three working days. Pose as a customer, make an inquiry, and see how they handle it.
Do Scrutinize the Company Website
Investigate whether the company is real or not. Find out what their online footprint is and how long they have been in business.
Firstly, verify that the contact information available on the website is correct. Check that they have a:
Valid physical address
Valid phone number on the website
Valid email address that corresponds with the domain name
Next, use domain tools to look up the company's domain name. You will get helpful domain information such as:
Who owns it
Who used to own it
IP address/name server
What the website is being used for
Look for logos on the site indicating endorsements. Such trust marks help build a website's credibility.
Do Ask for a Second Opinion
Many people are sceptical when it comes to online work. Asking your friends or family what they think of a given online job offer is a good idea. Their inquisitiveness may jog your mind and make you rethink the areas that didn't bother you.
Do Ask Questions
A legitimate employer will be open to answering any questions and concerns you may have. They will not feel bothered by your inquisitiveness.
Do Skype Interviews
A Skype call will help you see the employer face-to-face. You'll also be able to see their physical background and make your own judgement. Be wary of interviews done on chat platforms such as Google Hangouts.
How to Avoid Online Job Scams: The Don'ts
Don't Fall for Get-Rich-Quick Offers
Any online job opportunity or business claiming you can make a huge sum of money within a short time, doing very little, is most likely a scam.
Don't Accept a Job Without a Proper Job Description
Don't sign up for a program or job opportunity that doesn't clearly state what you will be doing.
Don't Pay Anything
Do not pay anything before you start your job or business. A legitimate online job won't require you to pay a registration fee, training fees, or access fees. That's a sign of a scam.
Also, don't be fooled by a money-back guarantee in case you are dissatisfied. Some refund policies are only good on paper but not in reality.
Don't Give Out Your Personal Information in Your Initial Application
Personal details include credit card information, bank account information, your passwords, Kenyan National Identity Card Number, and other information you feel you shouldn't disclose.
Don't Get Discouraged by the Scammy Websites and All the Warnings of Online Job Scams
There are many legitimate online job opportunities available. With a little research and due diligence, you will know how to spot a scam from a genuine online job opportunity.
Don't Think Online Work Earnings Come Easy
It takes hard work, persistence and sheer discipline to make it in the online work world.
Don't believe all the hype. "Work when you want," "earn thousands of shillings doing very little work," blah, blah, blah. Listen up: Working online is work and it takes discipline to make it.
Don't Agree to Deposit a Cheque and Wire Money Back
If someone pays you more than they should by check, it is most likely a scam. You will be held responsible for any phony cheques you deposit.
Don't Download Software, Accept Files or Give Anyone Access to Your Computer
No exceptions whatsoever. Or else you risk getting hacked or receiving viruses.
Typical Online Scams Checklist
Your instincts tell you it is a scam
You are BCC'd in a bulk email
You are asked to provide a photo of yourself
You don't speak with or see a real person
You are not required to do a genuine job interview
The job description lacks detail. It is mostly "fluff"
The job invitation doesn't make it clear who the employer is
Job requires your minimal effort but promises a lucrative pay
Job post written with poor grammar, spelling, and punctuation errors
You're required to first pay for some training to help you get started with the job
When you Google the employer/recruiter, what comes up is job postings or warnings
You are asked to forward payments, by wire, courier, bank transfer, check, or through your PayPal
The employer wants to hire you urgently, almost Immediately (yet it isn't a referral job)
Job requires no experience, no particular skills, no education, and anyone and everyone qualifies
There is little to no information available online about the company and the people who work there
You receive an email with instructions to download documents, click on the given links, or watch embedded videos: these actions could discharge spyware or malware to your computer
You get an invitation to a job you never applied for with claims that you are perfect for the job and should start immediately
You receive a job invitation that claims the employer found you on a job board you have never signed up with or haven't used recently
The alleged employer is a well-known organization but the email address used is for a general service such as Gmail or Yahoo that has no association with the employer
You are required to provide them with sensitive personal information before anything else is done (i.e., identity card number, bank account information, credit card number, PayPal account, etc.) to help them pay you without delay
You are asked for your birthday (even month and date), your mother's maiden name, the first school you attended, your PIN numbers, and scammy questions
You're required to first purchase something (mostly supplies needed for the job) from them to get started
The "company" website is not active, does not exist, or re-routes you to another website unaffiliated with the company, even though the "employer" listed a URL or website in the job announcement
The position is for any of the following: envelope stuffers, home-based assembly jobs, online surveys, check writing and processing
The posting neglects to mention what the responsibilities of the job actually are and instead focuses on the amount of money to be made
The employer responds to you immediately after you submit your resume. Typically, resumes sent to an employer are reviewed by multiple individuals, or not viewed until the posting has closed (Note: This does not include an auto-response you may receive from the employer once you have sent your resume)
Watch for anonymity: If it is difficult to find an address, actual contact information, a name, the company name, etc., then this is cause to proceed with extreme caution
The employer contacts you by phone, but there is no way to call them back because the number is not available or is disconnected
The company's website raises red flags: doesn't have an index that tells you what the site is about, contains information only about the job you are interested in, etc. (scammers often create quick, basic web pages that seem legit at first glance)
The employer tells you they do not have an office in your geographic area and will need you to help them get a "new" office up and running, or they are out of the country on business
When you Google the employer's phone number, fax number and/or email address, it does not appear connected to an actual business organization
Bottom line: Be extra careful out there.
Reputable Online Company Checklist
Social Media
Has an active LinkedIn profile
Has active social media followers
Has an active social media presence
Has positive reviews on social media
Website
Has trust seals
Has a privacy statement
Has a relevant domain name
Has a well-built website
Has a website with several pages
Has testimonials of happy customers
Has a company history "About" page
Has a clean online footprint – no "dirt"
The website is secure with an SSL certificate "https//"
Content
Text on the website makes sense
No major grammatical errors
Text is logically organized
Blog section contains updated content
Has fewer ads and more content
Contact Information
Has a "Contact Us" page
Has listed a physical address
Has provided an active phone number
Correspondence
Don't have urgent job offers
They don't interview via Hangouts
Are professional, friendly and respectful
They respond within a reasonable duration
Don't ask you to download files or click on links
The email address provided matches the company's URL
Photo by Dobotdean / CC BY