There is a growing trend in online data entry jobs offered by reputable companies. With data becoming the number one commodity, data entry is in high demand.
Online data entry jobs are sought out by freelancers thanks to being so flexible.
If you're looking to boost your data entry clerical career, we're here to help.
Read on to discover 9 clever ways to get better data entry jobs, without leaving the comfort of your home.
1. Choose the Right Platform for Your Job Search
We've put this at the top of our list because it's one of the deciding factors for your success. Reputable online data entry jobs are usually posted on the same handful of websites.
This is because all types of data entry jobs require the same skillset. They also attract the same group of professionals.
Data entry jobs are available on all online job boards. Choosing the best platform for your requirements can make a big difference.
Chances are that you've already tried UpWork, Freelancer, and Fiverr. Chances are you were disappointed. Check out some of the most trusted websites for online data entry jobs.
Reliability is what made these websites our top picks. The jobs that are posted are all legitimate.
The sites offer opportunities for both beginner and advanced data entry clerks.
2. Understand the Job Requirements
Pay special attention to the job requirements when sending applications. The nature of each gig can differ from company to company. Make sure you understand them.
On average, only 10% of job applications result in interview invites. This is due to the quality of the applications.
Most professionals looking for a job online send as many applications as possible. They believe this will increase their chances. Yet, this isn't the case at all.
Focus on quality instead of quantity to grow your chances of getting hired. Instead of disseminating 20 instant applications a day, focus on 5.
Make them stand out by addressing the concerns of the employer.
Employers are looking for commitment. Show it by understanding all the rigorous requirements and responding accordingly.
3. Gain Relevant Experience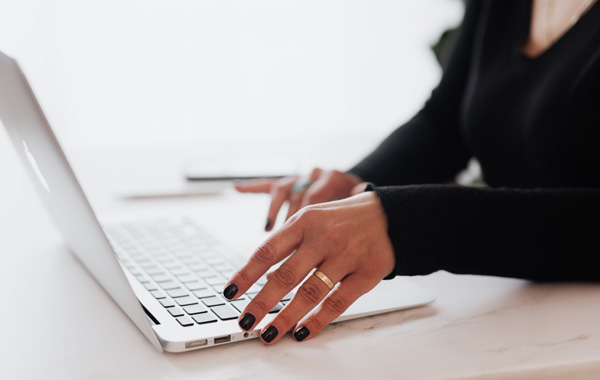 As a data entry clerk, you need a specific skill set to be successful. Precision and attention to detail are the most important. So, employers prefer past experience, as proof of your clerical skills.
You might be wondering how you can get relevant experience. Especially if you're looking for your first online data entry job.
Landing the first job is hard without relevant experience.
Therefore, we recommend reaching for the low hanging fruit. Websites like Kolotibablo offer entry-level jobs with little requirements. Keep in mind that the salary isn't great, but it will add relevant experience to your resume.
Another option is to accept pro bono work directly from a company or client. Working for free is off-putting and should only be done to gain experience. Yet, the obvious upside is that pro bono engagements can lead to long term work opportunities.
4. Work on Your Resume
To launch a lucrative career as a data entry clerk, you'll need to have a well-rounded resume. It needs to adhere to the industry standards and portray your skillset.
Your resume is expected to be organized and scannable. Focus highlighting your achievements. This is better than just listing your work experience.
Including your hobbies is a key element as well. Companies want to know your personality.
According to a recent CareerBuilder study, 25% of HR managers spend less than 30 seconds reviewing your resume. Meaning that you only have a brief window to make a positive first impression. Your resume has to be flawless!
If you're unsure about where to start, you can unlock the secrets of a winning resume with this 'Anatomy of a Winning Resume course. Get a leg up on your competition, and launch your dream career in data entry, with a compelling resume.
5. Improve Your Typing Skills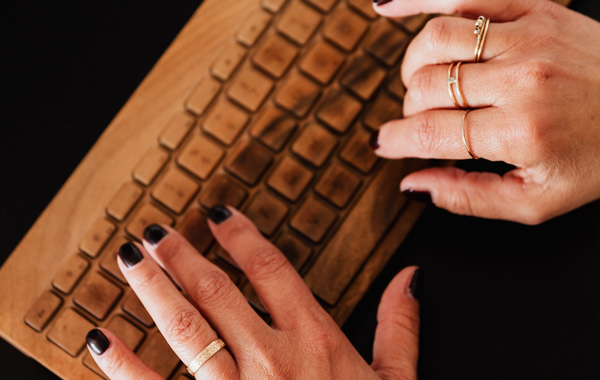 Accurate typing skills are the most important skills when it comes to online data entry jobs. This is because there are large amounts of data that need accurate implementation.
Reputable data entry companies keep a tab on how many items have been entered falsely. If you reach a certain number, you won't be getting any more work from that company. Accuracy is an absolute priority.
However, most data entry companies prefer you to have a typing speed of 90 words per minute. In the case of freelance data entry work, clients will want a quick turnaround as well.
Test your typing speed and accuracy before applying to online data entry jobs. Chances are you might have to work on your skills before landing a good gig.
6. Diversify Your Software Skillset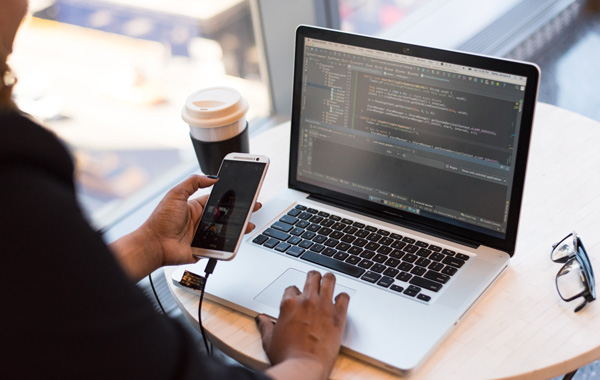 Solid software skills are important for getting better data entry jobs. The good news is that you don't need a particular IT-affinity for this.
The absolute essentials for any only data entry jobs are the Microsoft Office package, Access, and Open Office. Having a platform like Gmail for emails and file sharing is also a must.
The most reputable companies might require experience with more complex programs, like project management software. Asana, Trello, or Slack are all highly sought out and we recommend getting experience with at least one of them.
These are in high demand for all types of online careers and will nicely complete your resume.
7. Invest in an Online Certificate for Credibility
Trust and credibility are hard to build in a virtual environment. This is because you can't meet your employer face to face during the interview, and chances are you never will.
Investing in an online certificate can help you build trust and demonstrate your credibility. Besides gaining valuable specific skills, it demonstrates your familiarity with a virtual environment.
An employer will always see it as a plus if a prospective employee invests in themselves.
At Small Revolution, we have some of the most reputable training for online professionals. Take a look at our courses and the best for your career orientation.
8. Focus on Networking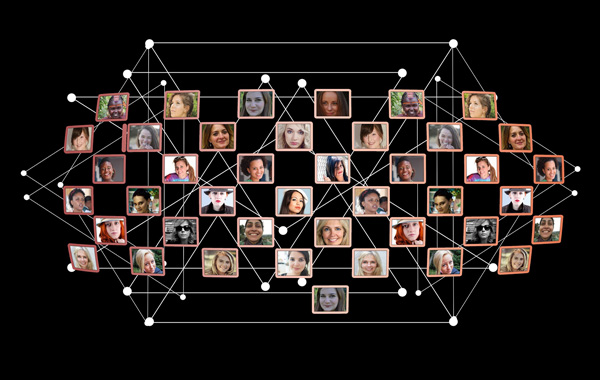 Your Network is a valuable asset when it comes to online data entry jobs. You simply have to leverage it to your advantage.
Reach out to data management professionals. Ask them how they got their current position. The goal is to ask for helpful information, instead of a job.
A networking event might also generate valuable opportunities. Make sure to prepare an engaging elevator pitch beforehand.
9. Set Up Your Online Presence
In the age of digitalization, your online presence is detrimental. Building an extensive social media presence can also help build trust for online data entry jobs.
Make sure to have an up-to-date LinkedIn profile with your skills. This is a great platform to find long term employment.
Let your social media network know you're available. Showcase your skills and services on your profiles. This is a great way to gain exposure.
Create relevant content to publish. A good approach is to blog about your success stories. This will highlight your expertise in your field and showcase authority.
What to do Now
Lucrative online data entry jobs are out there waiting for you. With the use of our 9 tips and some perseverance, there are better opportunities you can access.
Customize your resume for the job search. Make sure to understand the job requirements beforehand.
Your social media presence can also increase your chance of getting hired. Look at your profiles from the employer's perspective. Make it look organized and professional.
If nothing else is working, apply to a pro bono project. This is great to advance your writing skills. It will also offer relevant experience, which companies are always looking for.
At Small Revolution, we help online professionals stand out. We do this by providing industry-leading training. Our online certificates represent complete solutions for remote working professionals.
Enroll in our Successful Behaviours and Habits course, which is a future-proof investment in your online employment success. Learn what it takes to succeed when working remotely.