Do you have a knack for detail?
How about typing away for long periods of time on your computer?
Does data make you tick?
Well, if you answered yes to at least two of the questions above, buckle up. You are about to go on a quest to find out how you can turn your attention to detail, excellent typing skills, and data hunger into a successful data entry part-time job, working from home.
Are Online Data Entry Part-Time Jobs Dependable?
Judging from the past, a confident yes is the answer.
Did you know data entry clerk work began as early as the 1890s, with the punch card data processor's invention?
It's not a new concept, and the emergence of the digital world has made it a necessary skill set. At least six industries — including digital marketing, real estate, banking and finance, healthcare, and logistics — require data entry personnel.
With this understanding, investing in your skills from a reputable trainer fast tracks your success rate. And who knows, it might not always be part-time for you, right?
Which Online Data Entry Jobs Are Real?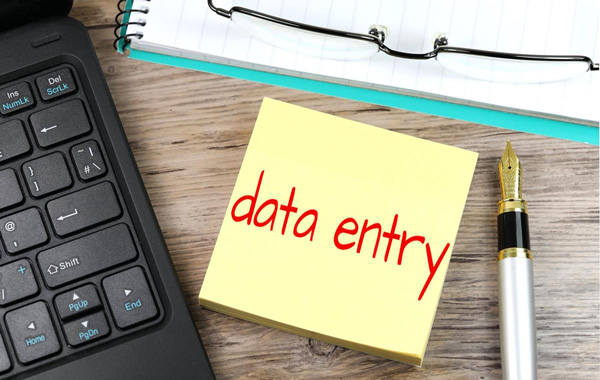 You have a pool of data entry positions to pick from, but knowing which are the best saves you time.
Below are two data entry positions you will find worth engaging in.
Data Entry Clerks and Keyers
Data entry clerks and keyers operate keyboard and photo composing perforators.
Further, you verify data, and locate and amend incorrect entries before presenting it to your client or supervisor.
Data Entry Cleansers
As the name suggests, data entry cleansers or cleaners detect and correct inaccurate or corrupt records from databases, tables, and record sets. Then, a data entry cleanser replaces, modifies, or deletes the incorrect information.
Data cleaning requires wrangling tools or batch processing.
Marketable Data Entry Skills You Need to Polish Up On
For an easier time in the industry, a couple of your skills need to up their game. The top three include:
Keyboard Ninja Warrior
Your typing skills will determine how much work you can handle. To improve on them, look around the internet for an application that interests you, such as Typing Test.
Some typing masters guise the learning in a game. Enjoy it while you work on your typing skills.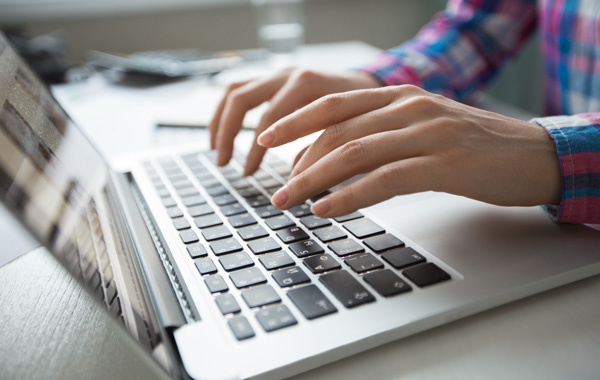 Laser Eye Concentration
A single error can misrepresent your client's information. More than anything, your keen attentiveness to detail is critical.
Communication Wizard
Communication is the backbone of this type of work — how, where, and when you communicate is essential. Learn your client's preferences as quickly as you can.
Now that you understand what data entry entails, below are the things you need to succeed.
1. Enroll in a Certified Data Entry Training Course
Courage is spending your day on Google and YouTube, trying to unravel who offers the best information on data entry. Wisdom is allowing a qualified and reputable trainer to hold your hand and teach you.
The word out there is this — with computer skills, average typing speed, a laptop, and the internet, you can start working as soon as yesterday.
Wrong.
With intermediate skills, you get average opportunities and potentially join the complaining lot who sing that "online work is a scam."
With proper training taking you through a full-time process, you build on your knowledge, your confidence, and you gain insights into data entry work-from-home positions.
It moves you from average to excellent, and gives you the liberty to make informed decisions on which data entry job best works for you.
2. Is It Safe to Do Online Data Entry Work?
The world wide web can be brutal to the naive and to newcomers. But reading a guide like this one saves you from online scamming.
A lot of sites offer online data entry projects — make sure you do your due diligence before registering or signing up for any work-from-home jobs.
While some sites offer legitimate opportunities to work at home, the clients who require the services might be out for free work. Engage with the website's customer service to understand your way around their jobs in data entry.
Consider who you are working for, and understand the payment terms. Some will pay per hour and others on a project basis, while the rest might require you to sign contracts — for example, agencies.
Types of Scams to Look Out for
There are many different forms of scamming in the online market. For example, you may be enticed to pay a registration fee in order to get a job.
Other ways include:
Paying for tests
Paying to qualify for a job
Paying for administrative fees
Paying for working tools
Being asked to pay for a course or certificate program for training, in order to be offered a job
Once you make the payments, you never hear from the scammer again — and you realize you're paying for information that's available for free online.
Training can help you navigate and avoid online scammers.
Identity Thieves
Scammers lure you into applying for these posts, and once you're fully convinced of its legitimacy, they ask for your details for what is apparently the payroll.
Be careful and wary online, when asked for:
Your driver's license number
Your social security number
Your current bank account details
Enquire further if a recruiter asks for the above. Otherwise, you quickly become prey for identity thieves.
3. Improve Work Ethic
As you go about your data entry work at home, your skills in interacting and communicating with customers and colleagues will need to be made useful.
Your customer service has to be top-notch, considering your work is remote.
Interpersonal relationships begin from within. Whether remote or otherwise, for any work-from-home relationship to thrive, a high work ethic is your superpower.
Online data entry jobs from home need this — you are your own timekeeper, motivator, critic, and most importantly, your own boss.
Here are some personal qualities you might need to improve on:
Work on Your Discipline
Self-discipline cuts across any aspect of life.
Keeping time, and doing the right thing at the right time for the right reasons is discipline.
You will need to be a self-motivator; even when the grease is low, you need to gear up and meet your clients' expectations.
Learn to Trust
Trust is built over time, and its efficiency is based on connection. These data entry positions can make this more difficult — you need to trust someone while you have no idea of their location, personality, or intention.
Once you start a contract, you depend on trust until you receive payment. It's important to build a thick skin while searching for work, because the internet is not home — everyone is out there for personal gain.
Communication
Communication is what helps people understand each other and is what builds meaningful relationships. While working online, your most powerful tool is how you communicate — no matter the situation at hand.
Fast and accurate updates are a must to confirm the job is going smoothly, and you'll need it for your invoices as well.
Keep communication open for a successful part-time data entry job at home.
Commitment
Do you stand by your word and complete your tasks? Well, in this line of work, your commitment is your gate pass to consistent workflow.
Clients are looking for someone reliable to handle their requests. Communication ties to commitment.
Let Us Help You Get Ahead of the Pack in the Data Entry Gang
Enrolling in an online course improves your skills and gives you an advantage in securing part-time data entry jobs online.
At Small Revolution, we have practical and engaging courses, as well as reading resources that help harness your skills for a successful online data entry journey.
With these courses, you stand out among other applicants and can quickly land a part-time data entry role.
Check out the various courses at Small Revolution.
Photo by Pexels / CC BY