According to the latest Internet stats, "as of January 2019, there were over 1.94 billion websites on the Internet and over 4 million blog posts are published every single day".
Can you imagine how much content that is?
Then, all those eBooks, magazines, essays…
When you know these facts, it's perfectly understandable why online proofreading jobs have skyrocketed in popularity recently.
Almost anyone who has ever written some content for others to read (e.g. bloggers, scientists, authors, etc.) needs a proofreader to polish their writing because it's tricky to detach yourself from your own writing and spot errors that are obvious to other people.
Don't you agree?
For that reason, becoming an online proofreader is a viable and lucrative career.
If you are:
systematic,
focused,
meticulous and
know your onions about spelling, punctuation and grammar rules,
this may be a perfect career path for you as online proofreading job opportunities abound.
Want to monetize your proofreading skills?
We're going to show you where to look for work.
Here's a list of popular websites that offer freelance proofreading jobs you can do from the comfort of your home.
1. ProofreadingServices
ProofreadingServices.com hire both part-time and full-time proofreaders and editors from around the globe.
If you join their team, you'll be able to choose when you want to work depending on your time zone and availability.
What's more, you'll get the chance to earn between US$19 and US$46 per hour from your home depending on:
your skills,
turnaround time and
urgency of the task.
How cool does that sound to you?
The only catch is that you need to pass their 20-minute preliminary test if you want to apply for a position.
2. ProofreadingPal
What is fantastic about ProofreadingPal is the fact that they're always accepting job applications from interested candidates.
However, they expect the following from their job applicants (and a bit more):
a graduate degree
professional proofreading and editing experience (min. 5 years)
superb language skills
familiarity with a few of the popular writing styles (APA, MLA, AP, CMS, and/or CSE)
outstanding time-management skills
excellent Google search skills.
So, if you want to get hired by them, you'll be expected to:
proofread for spelling, grammar, punctuation, capitalization, and verb tense errors, as well as to
edit for sentence structure, clarity, and style.
Their hourly rates range from as low as $5 to $45+ and they claim that their employees earn between $500 and $3,000 a month depending on their engagement.
If your qualifications meet their requirements and you'd like to work for this company, you can fill in their Proofreader Application Form. By following the same link, you can find out more about their selection criteria.
3. Kibin
Kibin is a large network that offers telecommuting proofreading jobs to experienced freelancers worldwide. Their on-demand proofreading and editing services are available 24/7.
Helping students to become better writers is what their team of 5 in-house employees and over 120 remote workers primarily focuses on. So, you may expect to work on proofreading and/or editing admission and other types of student essays, research papers, personal statements, and other similar tasks.
Besides your expertize, they highly value the cultural fit. As they point out, that's why only 1 percent of all job applicants become members of their global team.
(Note: At the moment of creating this article Kibin didn't have any openings for freelance proofreaders or editors. You can always check out their currently open positions here.)
4. Wordvice
Another website offering proofreading and editing services 24/7 is Wordvice. They hire qualified and experienced freelancers from all over the world, who have at least:
an MA, PhD, JD, or MBA degree
thorough knowledge of previously mentioned style guides and
a good command of MS Word.
Their target customers are medical and scientific researchers, scholars, students, and other business professionals and so are many of their employees.
Thus, they specialize in proofreading and editing services for a variety of academic papers and various other kinds of business documents.
They also offer translation work, which means you can apply for it too if you're qualified.
If you become a Wordvice Proofreader, your duties will also include thorough editing, i.e. improving the style, coherence, sentence structure, and clarity of your clients' writing.
Wordvice provides its freelancers with a variety of resources and tools, such as:
online academic courses
videos
webinars
seminars,
writing help center
and all the necessary support to master their skills. Quick Writing and Editing Tips is just one example, but you can explore their website for more valuable materials.
5. Sibia Proofreading
If you want to become a Sibia Proofreading Editor, you'll need a strong academic background (preferably a PhD degree).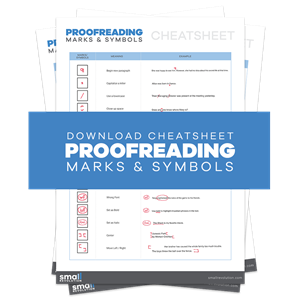 This company strongly encourages job applications from:
science experts with exceptional writing or editing skills, as well as
highly-qualified freelancers from around the globe with considerable proofreading and editing experience.
Are you one of them?
If yes, then you'll fit right in as one of their proofreaders or editors.
If not, check out the other options and find what suits you best.
6. Gramlee
Gramlee mostly offers jobs for editors—but don't let that confuse you. Their duties also encompass proofreading as the first out of three types of copyediting services.
Proofreading at Gramlee mainly includes checking:
grammar
verb-tense consistency
pronouns
spelling
punctuation
capitalization
spacing and
formatting consistency.
As their proofreader, you're not expected to make radical changes to sentences or words because those services fall under the next level of copyediting, which is within an editor's scope of duties.
However, your chances to land an online proofreading job within this company greatly improve if you know how to edit documents for:
overall clarity
readability
structure and
brevity.
Gramlee is always inviting talented grammar fanatics to join their team as work-at-home contractors.
If you consider this offer to be a good opportunity, Gramlee Employment Application is just a click away. Go for it!
7. Wordy
Wordy is a platform that offers ad hoc proofreading and editing jobs to freelance professionals from all major time zones, including:
the USA
Europe
Asia
Australia
Africa and
the Middle East.
So, no matter where you're located, if you have the necessary knowledge, a reliable Internet connection and can provide speedy delivery of your work, you're eligible to apply for a proofreader or editor position at Wordy.
You don't need to be a native speaker but you must be familiar with the Wordy style guide and pass their test.
The platform functions as a job board on a first-come-first-served basis and it takes no more than an hour to sign up.
They claim that their editors can earn €30.53 per hour working at the average speed.
Before you decide to submit your job application, you may also want to check out the company and clients' expectations for different types of services they offer or their Terms of use for editors to find out more about payment and additional requirements.
(Note: At the time of this article creation, the entire platform was being updated so they paused editor registrations and asked applicants to check back in Q1 2020.)
8. Polished Paper
If you want to become a proofreader or editor at Polished Paper, you need to:
register for a user account
upload your resume and
pass their 35-question test.
While completing the test, you're allowed to use their or other outside resources to find your way around various styles such as APA, MLA, CSE, Chicago or other formatting guides.
However, to become successful at the company, you need to be familiar with the most common styles (e.g. APA, MLE, and Chicago).
As their team member, you'll probably be expected to provide the following services that they offer around the clock:
More than anything, you'd like to turn into a successful freelance proofreader and start working on your own terms?
That's an excellent online career choice!
But do you lack previous experience and doubt that your skills aren't substantial enough?
No worries!
Our selection of trusted websites and bonus tips will help you land an excellent proofreading job from home even if you're a complete beginner. Just follow the previous link for more guidelines.
Also, The Pocket Book of Proofreading: A guide to freelance proofreading & copy-editing may be a perfect book suggestion for you to learn more and hone your skills.
Best of luck!
Photo by katemangostar/ CC BY