You tried being a freelance copywriter but your income never stabilized.
Endless unsuccessful searching on job boards has drained you—you want a stable flow of work and a guaranteed income in a remote job.
Or maybe you just finished your writing (or marketing) degree and want to start your career with a full-time copywriting job.
It doesn't matter where you come from.
To nail your copywriting job video interview, prepare for questions about your copywriting concepts and your writing process. You also need to plan for a flawless video interview.
Let's take it step by step.
Talk About Brand Voice 
The interviewer will expect you to have a feel for the brand of the company you are interviewing for.
For any copywriter, adapting to the brand voice is the most crucial skill.
So, conduct in-depth research of the following aspects of the company's brand:
Their audience
Company website
Social media pages
Their messaging
Anything else that could you create awesome content for them
Gather enough information so that you are able to dive into a deeper discussion when the need arrives.
If the interviewer asks about your ability to switch between brand voices, walk them through your process of analyzing a brand's voice.
Draw a picture with your words so the interviewer can visualize your work process.
Talk About Your Research Skills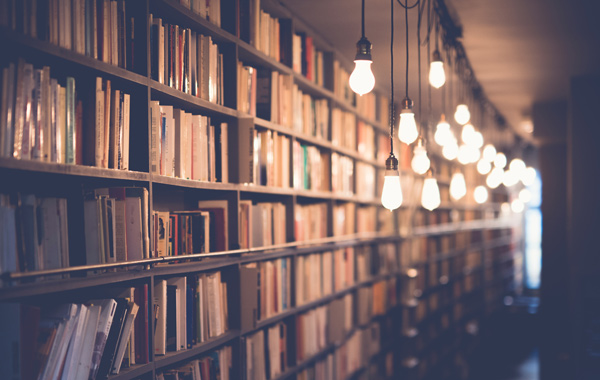 A big part of a copywriting job is to find information from nooks and crannies of the internet to craft unique content and copy.
But, this isn't as easy as it sounds.
Let the interviewer know you can craft those bits and pieces into high-converting content.
Also, talk about the research you do to identify the audience's pain points and motivation.
Competitor research will also be a major part of your job. But focusing solely on competition could create an inauthentic brand that'll get lost among the competitors. So, in your interview, highlight the importance and the perils of competitor research.
Expect These Basic Questions About Copywriting Skills
When hiring for junior copywriting roles, interviewers tend to ask about the basics first.
It helps them gauge your knowledge, enthusiasm, and your willingness to learn more about copywriting.
Here's a list of questions to prepare for:
What is the significance of the AIDA formula?
What is conversion copywriting and why is it important for any brand?
How does copywriting contribute to customer experience?
What are some must-use research tools for copywriters? You can't go wrong with Ahrefs and SemRush as your primary research tools. A lot of brands also use BuzzSumo for competitor research.
What are your favorite industry blogs that helped you improve your writing skills? Copyhackers and HubSpot blog are two well-respected industry blogs.
Expect These Advanced Questions About Copywriting
Questions in an experienced copywriter interview will revolve around specific topics and experiences.
Here's a probable list:
What are some specific marketing/copywriting challenges (or examples) that you learned from?
How do you handle feedback in a remote working situation?
Do you have to adjust your natural writing style too much to meet a brand's needs?
How do you incorporate keywords into your writing without stuffing them?
What type of copy brings out your best skills? And why?
How do you achieve personalization in your marketing copy?
Questions around any certifications you may have and the keywords on your resume.
Questions You Should Ask In a Copywriting Interview
When you ask questions in an interview, it engages the interviewer and turns it into a lively two-way conversation.
Asking the right questions also helps you appear like an authority.
Will I Work Across All Stages of the Funnel or a Specific Stage?
This will tell you the awareness level of the audience you will write for.
Also, very few copywriters talk about funnels. So this question can open up a wonderful discussion about marketing funnels.
Detailed audience knowledge will help you engage the interviewer in a discussion and answer any questions they ask. Ensure you revise your knowledge of the industry and the skill well in advance. This will portray you as a curious and hard-working copywriter.
What Are Your Current Challenges in Getting More Conversions?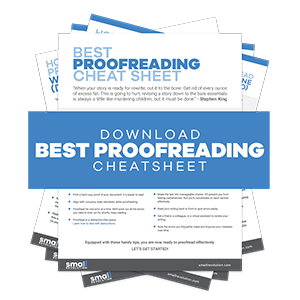 Listening and observation skills are very important skills for a copywriter.
Your interviewer will likely be a content editor or a part of marketing management who would love to talk to someone with a genuine interest in their work.
Be curious about what they reply. Ask questions about their marketing campaigns and follow up to learn more about their conversion problem.
This lets your audience (i.e. the interviewer) reveal their pain. Be prepared in advance to talk about ideas on improving the conversion rate.
If they don't bring up a specific conversion problem, talk about some of the most common challenges with expanding their market to achieve a higher conversion rate.
This creates trust in your ability to create conversion-focused marketing copy.
In a remote role as a freelance copywriter, it helps build rapport with the marketing team. They will be left with the impression that you are a curious, problem-solving copywriter.
How to Prepare For a Video Interview as a Freelance Copywriter
Here are two stats from web-based recruitment software Vidcruiter:
Don't think that a video interview is like any other video call. There's a lot that can go wrong.
This clip of a video interview that went viral for all the wrong reasons is a great example. (Hilarious too.)
Book the Interview Room
Choose a room where you will be undisturbed during the interview.
If nothing is available, book a small interview room at a coworking space near you.
Arrive at least half an hour before the interview starts and ensure it's available for at least half an hour after it's scheduled to end.
You also don't want people hovering outside the door during your interview.
Set Up the Interview Room
Here are some tips to prepare your room for a video interview:
Avoid busy backgrounds with too many elements. If the video calling app doesn't have virtual backgrounds, have a plain wall behind you.
Ensure there are no bright lights in your background to avoid glare in your camera.
Consider buying a webcam LED light to light up your face. Keep it an appropriate distance away from your face.
Consider implementing the three-point lighting technique.
Anticipate Possible Disruptions
Some things may be beyond your control, but some you can avoid:
Deal with any hardware issues with your phone and computer before the interview.
Make sure all the battery-operated devices you use are fully charged.
Put your pets under the watch of your family, friends, or even your neighbors.
Let your family know the importance of the interview and make necessary arrangements so they don't need you during the interview session.
Familiarize yourself with the video calling platform ahead of time to avoid any embarrassing gaffes.
Can Virtual Assistants Get Into Copywriting Jobs?
Virtual Assistants compete in a global workforce, so having a keen interest in marketing and sales with great communication skills does not insure you against stiff competition. You might not always have relevant samples to prove your skills
Here's an alternate route for you.
You could become a virtual assistant to an established copywriter and gain some copywriting experience from them.
The work would involve working on their administrative tasks, providing them with creative inputs, and helping them finish certain copywriting tasks when they need it.
With time, you'll be ready to take on some copywriting clients yourself.
Take the first step and explore the 2020 Virtual Assistant Salary Survey to know how much you could earn as a virtual assistant.