Do you have stellar typing skills? Are you also a good listener and can understand a variety of accents? Then a medical transcriptionist job might be the ideal career option for you.
You can opt to work from home, part-time or full-time, and even be an independent contractor. Then, you can set your own schedule and pick your own clients.
Is Medical Transcription Still in Demand?
Yes, very much so. The healthcare industry is going through a massive upheaval, and this has made the role of a medical transcriptionist more important than ever.
Healthcare facilities are increasingly leaning on technology to help with their transcription needs. But, no software has yet been built that's able to entirely replace human intelligence.
People will fall ill, visit doctors, fill up paperwork, and get consultations. That paperwork and those consultations will have to be recorded for future use.
While software might be able to take care of some of those tasks, a human being will still be needed to run a final check.
As long as a medical transcriptionist is willing to stay updated with the latest developments in the field, she or he will be sought after and find more jobs over time.
How Do I Become a Medical Transcriptionist From Home?
It is not mandatory to undergo formal training to be a medical transcriptionist, but it is preferable to have a certification.
Unless you have years of transcription experience, it's a good idea to invest time in training. This will ensure you end up working for a reputable company and earn well for your services.
Choosing a School
While choosing a transcription school, you definitely need to take into account key considerations like course duration, cost, and location.
But, you should also take a look at these additional factors:
Number of study areas
Focus on dictated training
Quality of employment support provided
Need for own equipment
Specific training on medical terminology
Placement services and help with job search
Make sure there is a significant amount of practical training to gain hands-on experience as a medical transcriptionist — practical experience is what will help in your search for a good job at a reputable company.
The course should not only help you develop your listening and typing skills, it should also teach you how to find errors and edit transcribed notes.
Additionally, the school should teach you how to manage a home office and a business, to help raise your chances of finding work. This is crucial, because an increasing number of medical transcription jobs now allow professionals to work from home.
Working From Home
Work-from-home medical transcription jobs require you to have a basic office set up at your residence. For starters, you will need a computer or laptop, good headphones, the necessary software, and a reliable internet connection, irrespective of whether you work full- or part-time.
You must be able to prioritize tasks, be punctual, and have a strong sense of self-discipline. It's very easy to fall prey to lethargy when you work from home — the lack of a structured environment can affect productivity.
Small Revolution's online course — Successful Behaviours and Habits — is useful in this regard. It has helped many professionals who work from home get better at their jobs.
How Much Do Medical Transcriptionists Make Working From Home?
According to 2019 statistics from the US Bureau of Labor, professionals working medical transcription jobs earned an approximate annual pay of $33,380, or an average hourly pay of $16.05.
Earnings can vary from person to person depending on work experience, and the number of hours put in by a medical transcriptionist who chooses to work from home also affects earnings.
The following table can be a handy guide to payout rates for medical transcription jobs in various parts of the world:
| | | |
| --- | --- | --- |
| Country | Annual Earnings (approx) | Hourly Earnings (approx) |
| USA | $33,380 | $16.05 |
| United Kingdom | £24,477 | £12 |
| Australia | $50,000 | $28.53 |
| France | €25,108 | €12 |
| Germany | €37,273 | €17.92 |
Keep in mind that your earnings from the job can vary depending on your medical transcription experience, the kinds of medical transcription jobs you can handle, typing speed, listening skills, and so on.
Those who can edit and proofread software-recorded medical transcriptions often earn higher than their peers. While computers and artificial intelligence might be faster than humans, nothing beats the human eye and brain when it comes to accuracy.
Similarly, those who can handle medical transcription jobs in multiple languages can earn substantially more than those who work only in English. The former will find it easier to get a medical transcribing job with a reputable company, and are likely to have a steady flow of work.
What Is the Best Medical Transcription Company to Work For?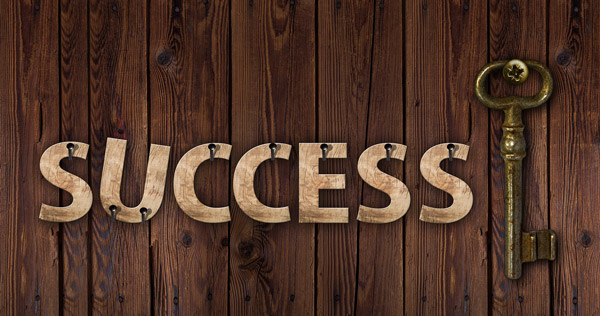 Earlier medical transcription professionals worked at hospitals, research centers, private practices, and other similar institutions.
But with healthcare facilities increasingly preferring to outsource transcription work to independent contractors to cut costs, home-based medical transcriptionist jobs are in high demand.
Those who prefer work-from-home medical transcription jobs can search for work online. There are several companies that are working to provide transcription services in various sectors, and they can provide interesting employment opportunities in the field of medical transcription.
Some of the companies that you can consider working for include:
iMedx — A key player in the Australian medical documentation industry, iMedX has been working in the field since 1999. They often hire work-from-home medical transcriptionists. The requisite qualifications and transcription experience levels are mentioned on their website.
Terra Nova — With offices in the USA and in Canada, Terra Nova is a well-known provider of transcription and documentation services. They generally look to hire medical transcriptionists with some experience.
Sterling Transcription — The UK branch of a global firm, Sterling provides different types of transcription services. They search for medical transcriptionists with some degree of experience and ability to understand the accents of non-native English speakers. You can find out more about their recruitment criteria in the Careers section of their website.
Getting Started as a Home-Based Medical Transcriptionist
The relevance of medical transcriptionists in today's world is a topic debated often.
Many say artificial intelligence, machines, and software have reduced the need for human beings in this sector. But, in a field where accuracy and reliability play a key role, it will be a long time before computers can completely phase out people.
Your first assignment as an independent contractor, or your first job as a full-time employee at a reputable company, is a crucial stepping stone to a successful career in transcription.
And what can drastically improve your prospects is a well-crafted resume.
Now is when you should sign up for an online course in resume writing from Small Revolution to give yourself a winning shot at getting your foot in the door.
Working from home as a medical transcriptionist has its upsides and downsides. While the flexible hours and decent pay make it a lucrative career, listening to austere, dull medical recordings can quickly get monotonous.
Small Revolution's blog posts on various aspects of working from home can help you learn how to be at your best even when working remotely.
Make it a point to read the topics that focus on optimizing productivity so that you always put your best foot forward with your future experiences.
Photo by wayhomestudio / CC BY