Listverse has been around for well over a decade. As one of the pioneer "Top 10 List" sites, it's only fair that many people have a differing opinion about how it works.
What have you heard? Is everything out there true?
Let's set matters straight.
Today we'll take you through what Listverse is and what it's not; which of the reviews you've heard are true and which ones are mythical. We'll also answer the question as to whether it's worth you submitting your lists to be published.
Some of the negative reviews we came across include:
Listverse is a scam/Listverse doesn't pay
Admins don't respond to readers who submit lists
Writing for Listverse is something anyone should be able to do
The site is filled with pseudo-scientific facts
And, generally, Listverse is a bad place to be
Let's tackle one review at a time.
MYTH 1: Writers Don't Get Paid
Many people have been misled into believing the lie that writers don't get paid. That article submissions are not accepted and that the site doesn't work. This has led many to believe that their writing efforts are in vain.
FACT: Those who submit lists earn money.
And as stated earlier, Listverse works and has survived many years with fresh lists published over time. It's in no way a scam. If you've perfected your English writing skills, you can earn well when you submit an article.
The founder-Jamie Frater-has even been a guest speaker on many national radio and television stations including:
CNN
BBC
PBS
Gizmodo
The New York Times.
People who initially thought it was a scam have also later said they received their payments as promised.
According to Jana Louise Smit, who's written for Listverse for years, she's always been paid.
Yes, the company is for real. When Listverse accepted one of my lists, I got paid. In all my years there, I've never been fleeced."
MYTH 2: Listverse Doesn't Respond to Readers.
You'd actually be forgiven for believing this one. There are more complaints from people about delayed responses than Listverse itself would like to deal with.
FACT: The truth is, Listverse does eventually get back to you. The problem is the huge number of submissions they get doesn't allow them to respond in good time.
While there is no excuse for not responding to people as soon as you promised, a little patience will go a long way when dealing with Listverse.
I guess you could say the editors sometimes bite off more than they can chew.
Give them a minute and feel free to leave your opinion on the list you're reading in the meantime.
MYTH 3: You Require No Skill to Make Money
It's true readers get paid $100 per article. That's between 0.066 to 0.05 US dollars per word.
But as with many opportunities to make money writing online, it has been wrongly branded an "easy money" shortcut.
Most people think that making money online is as easy as having a laptop (or a smartphone) and access to the internet.
For this reason, Listverse has suffered bad reviews from people who thought it would have been as easy as ABC.
FACT: You need writing skills to earn money. It's not like taking surveys or being paid to comment on or "create engagement" on a social media post.
You require English writing skills. In fact you're required to write at the level of native English speakers. Listverse also has defined submission guidelines.
For this reason, at the moment, Listverse only takes submissions from specific countries. These include the US, UK, NZ, Ireland, Canada, Australia, and South Africa.
This means (painfully for some) that their lists may be rejected simply for geographical reasons. Efforts won't count in these cases.
And there are a whole lot other requirements for a list to be accepted. Here's what your list needs to qualify:
| | |
| --- | --- |
| | REQUIREMENTS FOR YOUR LIST TO BE ACCEPTED |
| 1 | Must be original (your own work) |
| 2 | Word count of between 1500 and 2000 words. |
| 3 | The list should include 10 items |
| 4 | Should include authoritative online sources that verify facts |
| 5 | Sources should be formatted according to Author's guide |
MYTH 4: Listverse Isn't Entertaining.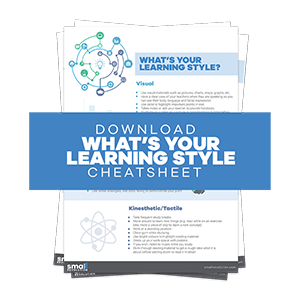 The point is, some people think that Listverse is supposed to be appealing to everyone. And if it isn't, then it has failed.
FACT: Listverse appeals to and has successfully kept a faithful following. They are people who are intrigued by fascinating facts.
According to the homepage, the founder Jamie Frater, had "an insatiable desire for fascinating, obscure and bizarre facts."
Do any of those aspects appeal to you? Then you're in the right place at Listverse.
The point is, this is an entertainment site that offers list content.
What could be more fun to read than list articles?
MYTH 5: Listverse Charges You Money to Publish Your List
Some critics have made people believe that Listverse requires you to pay an amount of money before they can publish your list. Such critics prey on unsuspecting writers.
They even use the delayed response we discussed in myth 2 to make their claim appear trustworthy.
FACT: Listverse never asks freelance writers for money in order to publish their list.
The transaction is as simple as: you submit your list; the editors go through it to determine that you've followed all the rules; you get paid $100. Period.
In fact it's so easy. You aren't required to provide images or videos with your lists. Listverse do that on their own.
The only setback is that payment is only via PayPal. This may not sit well with many people who don't have a PayPal account or dislike PayPal.
But hey, they let you know beforehand that that's the only way to be paid. So you get to decide if you're in or out early.
What Now?
After seeing what Listverse is and how it works, what now? Are you intrigued? Do you want to head over to get entertained and educated at the same time?
Here's what not to expect.
Although Listverse insists on quality and solid references, it's not a science textbook.
In fact you are discouraged from relying on what you read there for what it is. You'd need to do further research.
Think about it like this; car park space providers ensure their parking space is safe, install surveillance cameras, but still tell you to park at your own risk.
Here's an illustration from the website of how lists are ensured to be free of errors:
Notice that there's even reviews to keep content up-to-date? Still, there's a real need for you to go confirm the facts by further researching.
Because after all, Listverse is an entertainment site. It's not an educational or a learning site in the strict meaning of those words.
Treat Listverse as a place where you go to unwind. And if you have a fabulous top 10 list go on and submit. You can be sure the editors are eagerly waiting for your submission. Make it a unique one.
If you are thinking, "I want to write for Listverse but I don't think I can write well," enroll here for a quick SEO Copywriting Course. You'll learn more than simply writing for Listverse.
When you submit your lists, not only will you put a smile on numerous faces and enlighten the world, you'll also get your social media account tagged. So you get credit for the work you do. The money doesn't hurt either. Happy reading to all you capable writers.