When you're reading, do you ever spot a mistake and wonder how the editors didn't see it?
What you have right there is talent!
What's more, being a Kenyan means you're in a land of opportunities.
Did you know that Kenya is known as a Silicon Savannah?
The rapid growth of technology creates many career options for Kenyans to explore.
The increasing demand for online jobs is notable, especially among unemployed youth.
Research studies show that the success of online work in Kenya is because of:
Lower entry barriers
The flexibility of operations
Informal work settings
Today, Kenyans search for online jobs to beat the rising unemployment curve.
Do you want to make money from the comfort of your home? Online proofreading is one of the best ways to do this.
The great news is, you don't need to have over-the-top qualifications.
Are you ready to get some extra money in your account?
Here are 6 legit online proofreading websites that Kenyans can't resist.
What Is Proofreading and Why Is It Important?
Now that you desire to work as an online proofreader, you may have some questions about what it entails.
Proofreading is one of the best entry-level remote jobs you can opt for.
It involves reading through written documents with the aim to:
Correct spelling and grammar mistakes.
Fix any inconsistencies in the document.
Adjust sentence structure and verb tenses.
Ensure the seamless flow of content.
So, as you can already tell, you need to have special skills to make you an exceptional proofreader.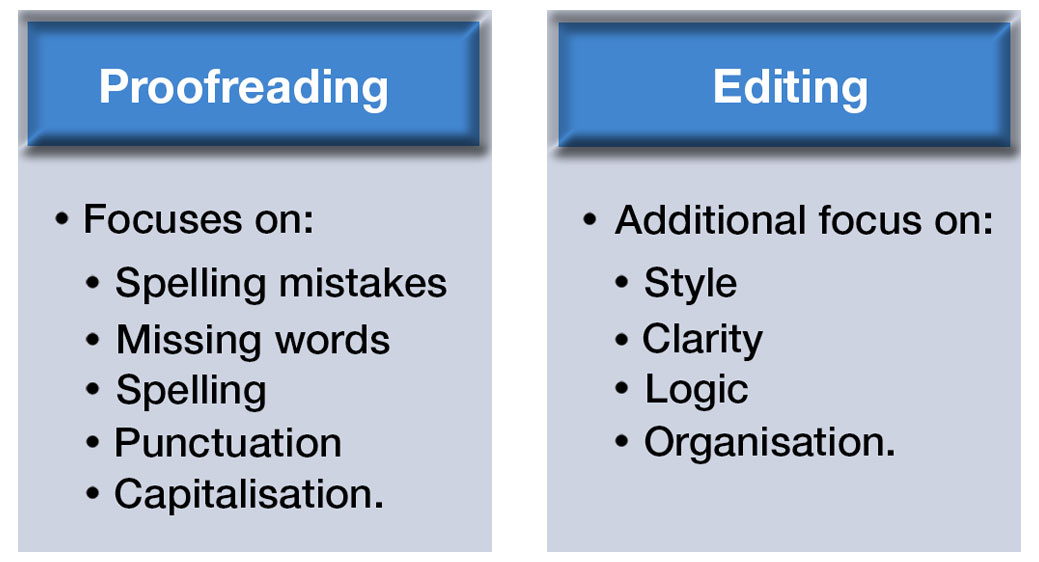 These traits are easy to develop with practice. Have a look at them here below:
Have an eye for detail
Cultivating great self-discipline and focus
Exceptional computer literacy
Being comfortable with learning on the job
As you may imagine, reading all-day can get quite boring. But, when you have these skills, online proofreading is a piece of cake and an enjoyable way to earn money at home.
Do you think you have what it takes? Then proofreading is the best job for you.
Next up, you need to ensure you have the proper equipment to be a perfect fit for the role.
Here's what you need:
Reliable and quick internet access
A laptop or desktop computer
Being in the Silicon Savannah, these 2 shouldn't be hard to come by. According to research, the internet penetration in Kenya is 90% and is rising each day.
You can pop into any cyber cafe and pay as little as 60 Kenya shillings per hour. This is a small trade-off compared to earning an average yearly salary of 432,000 Kenya Shillings.
Many writers are always on the search for proofreaders to help them.
Of course, they can use software to help them proofread. Yet, as a proofreader you're special. You can identify tone and grammar rules to produce top-notch work.
There are plenty of online proofreading jobs waiting for you.
The Benefits of Online Proofreading Jobs
You have everything an online proofreading role requires, but what's in it for you?
Flexible Working Hours
What's better than working from home in your pajamas or typing away in a luxurious cafe?
This is what awaits you.
Working remotely means you can work at any place or time.
The only thing you need to ensure is that you maintain a great schedule of daily activities. This way, you can meet all your deadlines on time.
On top of that, you can do proofreading as a part-time job if you want to.
Entrepreneur during the day and proofreader at night. It's the best of both worlds!
There's no need to worry about unemployment when you can earn a steady income online.
Flexible Payment Methods
Working remotely means, you will need to set up an account to receive payments from all over the world.
Most companies prefer to pay using PayPal.
This doesn't need to be confusing. You can transfer money from your PayPal wallet directly into your M-Pesa account.
The merge of services between Paypal and M-Pesa makes it easier to get money sent to your phone.
No more waiting in long queues at the bank.
Working online means you and your employer develop a relationship based on trust.
Meeting your deadlines = timely payment
Trust that you're in safe hands.
Making International Friends
Who doesn't like meeting new people?
Online proofreading means you're likely to have teammates from all over the world.
After all, you may need them to show you around when you decide to travel.
Develop Strong Networking Skills
Searching for an online proofreading opportunity requires people skills.
You can gain this experience from networking among your online teammates.
Once you land an online proofreading job, this skill comes to you naturally. From submitting your work to receiving payment, you go through many people.
Your networking skills will become stronger and you'll learn how to approach anyone.
This is a handy skill, especially when you're looking to expand your resume.
Websites Where Kenyans Can Find Online Proofreading Jobs
Now that you know what it takes, where can you find the best online proofreading job for you?
Here are websites that Kenyans can't resist.
FlexJobs
Everyone loves FlexJobs because they have legit online working opportunities. Kenyans love it too because some local companies use this site to source for freelancers.
For example, Heshima Kenya is an organization that helps refugees in Kenya. It uses FlexJobs to source for remote workers.
There are also opportunities to work with international companies, so you're spoiled for choice.
This is one website overflowing with work opportunities for Kenyans.
FlexJobs is also friendly for first-timers; you don't need to worry about having job experience.
The best way for you to land a job from here is to apply for a job the moment you see it. As you can imagine, many people look for jobs on this site.
Don't let it linger, the job is yours to take.
Proofreading Services
Here's another excellent job posting site where Kenyans find online proofreading opportunities.
They accept applications from any country.
There are certain qualifications that you need to have to land a great position:
Professional experience in proofreading
A graduate degree
Knowledge of English language and grammar rules
Exceptional computer literacy
The best part is, they offer competitive hourly rates between 1,900 and 4,600 Kenya shillings.
Amazing!
You need to complete their 20-minute test to be an online proofreader.
The best thing is that you get the chance to connect with some of the world's top proofreaders.
Proofreading Pal
This platform accepts applications from people who can proofread:
Resumes
Academic essays
Books and manuscripts
Business documents
This is a unique site, where they use a two-proofreader model. You'll gain the best knowledge under the wing of an expert.
This will help you gain the confidence to apply for higher-level proofreading jobs.
You need a degree from a US government-accredited university like the United States International University- Africa (USIU), for example.
Their editors earn a monthly rate between 50,000 and 300,000 Kenya Shillings.
Wordy
As a top-rated website that offers proofreading services, you can find a legit job here.
Their jobs are available to anyone as long as you have easy internet access and can meet their deadlines.
Depending on your speed and accuracy, you can earn up to 3,619 Kenya shillings per hour.
Scribbr
This site is a wonderful place to look for a proofreading job if you have a passion for academics.
They offer proofreading services to students, guaranteeing happiness and satisfaction.
You'll love this site because deadlines are sacred, and privacy is highly valued here.
To join the Scribbr team you need to:
Take a language test
Fill in the application form
Complete a 1-month training course at Scribbr academy
In the long run, your work helps students graduate from university.
Polished Paper
Here's another great site that accepts worldwide applications, thus making it a great option for Kenyans.
All you need to know is the different writing styles, e.g. Chicago and APA.
Register, upload your resume, and pass their test to qualify for a job.
With that, you're all set.
Now go forth and earn!
Begin Your Online Proofreading Career Today
To be a top-notch proofreader remember to:
Maintain consistency
Be a great communicator
Keeping learning new skills
Here's what Kenyans say about working online:
I look at the money and thank myself for turning online in search of jobs instead of using the conventional methods of applying to companies.

Hamisi
One way to stay volatile is to keep learning to be better. What better way to do this than to take a highly-rated online course?
Small Revolution offers you all the latest and industry-standard tools and knowledge you need to succeed.
This is everything you need and more.
What are you waiting for?
Enroll today and become the best proofreader you can be!