Copywriting involves more than just putting words down for your readers. It requires you to capture their attention and keep them reading the following sentence up to the end.
Whether you want to write emails with incredibly high open rates, engaging blog posts, landing or sales pages with sky-high conversion rates, you'll need exceptional knowledge in copywriting.
Master copywriting content is the difference between a website that converts and one that fails to engage the visitors who don't take action.
How do you become a master copywriter? You simply learn valuable copywriting skills from the best copywriters through resources.
The good thing is, there's plenty—from free copywriting blogs and books to high-end paid courses. We compiled a list of the best resources to make it easy for you.
An Extensive Copywriting Course is Key
There are hundreds if not thousands of copywriting courses being offered by different platforms. However, none of them beats the eCommerce copywriting course by Small Revolution.
The course is the most extensive training for anyone looking to build a career as a copywriter. You'll not only learn marketing skills but also how to use persuasive language and create a powerful call-to-action (CTA).
It's a bundled course comprising five units that you can take separately or together.
They include:
Introduction to eCommerce Blogging: Perfect for aspiring copywriters, this course will teach you how to build a store's credibility. Increase traffic to the eCommerce store through content writing by creating compelling and engaging blog posts.
You will learn the phases of creating a blog post—from planning to completion and editing. By the end of the course, you'll be able to write catchy headlines, engaging posts and inspire people to take action.
SEO Copywriting: As an aspiring copywriter, this course will teach you to write for search engines. If you want to learn the aspects of writing high-quality content from experts, enroll in this course.
They include coming up with detailed outlines, adding outbound authority links, using copywriting tools like Grammarly, SurferSEO, Hemingway App, among other invaluable copywriting skills.
Writing eCommerce Store Web Pages: With this copywriting course, you'll learn how to write great essential pages for an eCommerce store.
eCommerce Blog Contents Formats: Blog writing doesn't always take the intro, body, and conclusion structure. Designed specifically for eCommerce writing, this course teaches the different types and formats of blog articles, writing a headline, generating blog post ideas, and promoting the written article.
Writing Store Product Pages: From language, structure, and voice, you will learn how to write high-quality product descriptions and metadata for product pages.
Get Inspiration From Articles and Blogs
Some talented and expert copywriters put down their copywriting advice, strategies, tactics, and even failures into articles and blog posts.
Whether you want to know what copywriting entails, learn direct response copywriting, or conversion copywriting, you can always go through their archives.
You'll also learn from their writing style, tone, and structure. Some blogs worth checking out include:
Expert copywriter John Carlton's blog has some awesome headlines.
Good Copy, Bad Copy by Doris and Bertie
HarrisonAmy Copywriting will make you stay up all night learning how to write a good copy.
These writers have already put in the hard yards; they've seen and heard it all. The knowledge you can gain from them is invaluable.
Make Sure You Read These Books
There are thousands of copywriting books out there, but most are underrated. Some are written by the best copywriters that have ever existed.
If you're a beginner, these books will help you comprehend what copywriting is about and how to write the various types of copies.
The Elements of Style by Strunk and White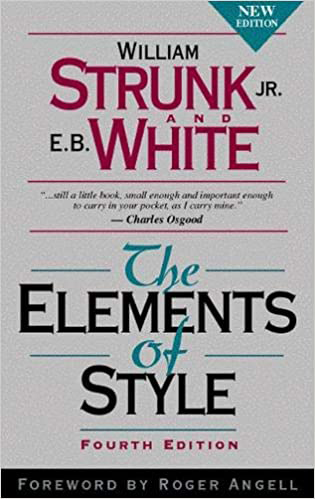 Even when the sole purpose is to sell a product or service, a good copy should be grammatically correct. 'The Elements of Style' is a must for all writers—not just copywriters—to follow as a guide.
'The Elements of Style' spells out English grammar rules and styles. For better understanding, it also contains illustrations for each guideline.
The Boron Letters by Gary Halbert
Published in 2013, 'The Boron Letters' is a book Gary wrote to his son while in prison. It's much more than a sales book with advertising advice—a combination of life advice and specific, actionable information on how to sell using direct response copywriting.
Each letter focuses on particular advice that you can apply to copywriting, whether you're a beginner or a seasoned writer.
Breakthrough Advertising by Eugene Schwartz
Considered one of the best copywriting books, Breakthrough Advertising examines different copywriting perspectives in detail. Schwartz explains the customer's psychology on how to sell.
According to him, a copywriter identifies an existing desire and directs it to a specific product.
The book is famous for the five stages of awareness copywriters use when writing conversion copy. They are:
Unaware
Problem aware
Solution aware
Product aware
Most aware
Although it was first published in 1966, it's still relevant today.
Confessions of an Advertising Man by David Ogilvy
David Ogilvy's 'Confessions of an Advertising Man' is a must-read for every aspiring copywriter.
Written by arguably the best copywriter, it shows how to keep your reader engaged through simple words. It also includes primary principles to follow when writing copy.
His other book 'Ogilvy on Advertising' is also a must-read for copywriters.
The Copywriter's Handbook by Robert Bly
For beginners, 'The Copywriter's Handbook' is a comprehensive guide to the techniques used in copywriting. It's a valuable tool with dozens of tips to help you write ads and copies that are clear, persuasive, get more engagement—and sell more.
The revised third edition includes copywriting essential information in the internet era. It features internet search, email-based copywriting, and updated resources.
Don't Like Reading? Listen to Podcasts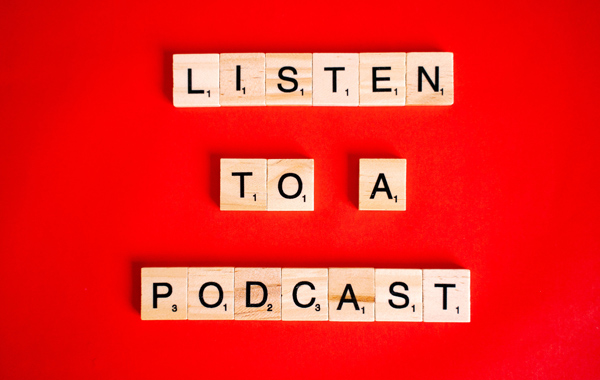 You can listen to podcasts wherever you are, whether commuting, at the gym or even out for a run.
As an aspiring copywriter, you'll learn from listening to techniques from marketing veterans and experts, ad breakdowns, slick tips, and exceptional revelations.
You can listen to top podcasts such as:
Social Media Communities for Copywriters are Experts' Hideouts
Social media communities for copywriters have experts in different types of marketing who share valuable insights. They're excellent sources of free copywriting resources. You get to network and learn from masters of the craft.
LinkedIn
LinkedIn is a professional space for people in different industries to network. These copywriter network groups will help you improve your skills. They only work with the best, and you'll need to be accepted to the groups to participate.
Facebook
Unlike LinkedIn, Facebook is more of a social than a professional platform. Nevertheless, professional copywriter's groups and pages exist. Check out these:
Reddit
You can find a subreddit about anything, including copywriting and content marketing. You can follow them and post questions or comments.
Reddit is famous for high-quality content and active users who post new and interesting topics. These subreddits are worth following:
Ready to Learn Copywriting? Take a Copywriting Course
There's no shortage of copywriting resources to help you become a copywriter. Books and blogs are incredible, social media is exciting, but nothing beats a comprehensive course offered by an industry-leading copywriter.
When a course is filled with learning materials, case studies, videos, and even test questions, you can be sure you'll be a master of the craft by the end of it. That course is the Small Revolution Copywriting Course.
Here's what one writer who took the course had to say:
Although I consider myself a great writer, this course helped me learn a lot when it comes to SEO copywriting techniques. I learned how to write content for search engines, people, among other elements of SEO Copywriting.

The course is very resourceful for those looking to master the secrets and skills of copywriting. It's suitable for beginners and seasoned writers who want to deliver high-quality, Result-oriented SEO content.

Brian
You, too, can become a seasoned copywriter. Enroll and start your journey of learning copywriting.