Make Google Your Number One Assistant
Whenever you are looking for something to buy, always consult Google first. There are hundreds of websites that give you the best recommendation on which laptop to buy rather than asking friends on a Facebook group or other virtual assistants who are not techies themselves.
The people who write content on the technical website are usually technology experts whereas most virtual assistants are not.
This is what you do if you don't want to make mistakes when buying a laptop:
Define the features you need for your virtual assistant work
Narrow down your laptop choices
Read as many reviews and comparisons about the laptop you have chosen as you can
Only then can you ask the virtual assistant on your Facebook group their experience with the laptops
Remember that different laptop models come with different features and therefore sweeping generalizations won't do.
If a virtual assistant in your group had a glitchy laptop or didn't like the features, basing your opinion on their sentiments will not be helpful.
Therefore, insist on getting technical advice from somebody who knows the subject matter.
Read Reviews by Experts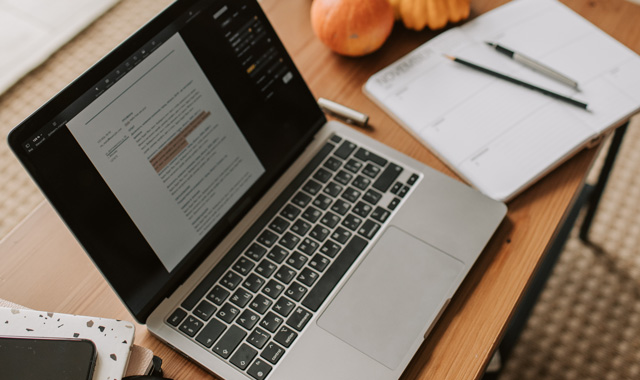 For you to understand the features of the laptop you want for your virtual assistant work, you need to read as many reviews as you can on the Internet.
You can go ahead and read the comments of the people who have actually used that model of laptop.
A good place to read the reviews would be on Amazon. See what other users are saying about that model.
Don't dismiss a laptop just because it has fewer stars. Some of the buyers might have given it fewer stars because Amazon delivered it late. You need to be able to sift through personal matters that are not of concern to you.
One other thing that the comments will reveal to you is faults such as the hinges becoming loose over time. Obviously, the reviews will not have that information.
You Have the Choice of Upgrading Later
If your budget doesn't allow you to buy a laptop of your choice, you can always upgrade when you have the money to buy it.
You may start with a laptop that is heavy, noisy, and a battery that can only last 3 hours, but it is affordable. Affordability should never stop you from starting your business as a virtual assistant.
Buy a laptop you can afford until you can buy the laptop with the features that you want. After you have upgraded, you can keep your older computer as a backup so that if the upgrade fails you can have a fallback.
Technology and Tax Tips for Virtual Assistants
Back Up to the Cloud
Backing up your data to the cloud or on platforms such as Dropbox and Google Drive has several advantages. These are:
unlimited storage space on the cloud
affordable rates
accessible from anywhere in the world as long as you have the internet
Imagine the ability to backup all the data on your laptop at the affordable rate of just $10 a month. That is the power of the cloud.
Make Your Costs Deductible Expenses
Remember that the cost of buying your:
Laptop
Cables
Monitor
Keyboard
Mouse
and data for the Internet
… and all the other expenses that are related to running your virtual assistant business are deductible expenses.
Keep good records of all your business-related expenses and then deduct them against your taxes when filing the returns.
Use the Laptop Solely for Work
If you have a laptop or any other equipment that you use for work purposes, you can deduct all its expenses against tax.
However, if you use your laptop for both personal and work purposes, you can only claim the expenses that were directly related to running your business.
Have All Forms of Tech Back Ups
Apart from backing up your data, you will need a backup laptop, charger, and internet.
You don't want to explain to a client that you didn't work because your charger was not working on the laptop or that you didn't work because your Internet provider was offline.
It is unprofessional.
Security is Paramount
In the course of your work as a virtual assistant, you will find that you handle confidential client data. Obviously, you will have signed a confidentiality contract and this might attract lawsuit if client data ever fell on wrong hands.
You will, therefore, need to invest in an anti-virus that keeps hackers at bay.
As this two-part series has shown, other than price and storage space, most of the other factors that affect your choice of a laptop are personal preference.
Don't overthink it, just decide on something and don't give yourself an excuse to not getting started with your virtual assistant business.