Kids are amazing, bottomless reservoirs of potential.
From Mozart, who composed music at 5 years old to Gitanjali Rao, who invented a water contamination detector at 11 years old, kids repeatedly prove that they can shape the future.
What all these kid geniuses have in common is that the brilliant ideas enabled them to work on their passions.
Therefore, the crux of finding child-appropriate jobs for your preteen is to spark their creativity and equip them with skills for the future. 
However, in most countries, including the US, 14 is the minimum age for light, non-hazardous work. The law prohibits kids under 13 to work in places outside the direct oversight of their parents.
What jobs can your under 13 child legally do?
1: For the Entrepreneurial Kid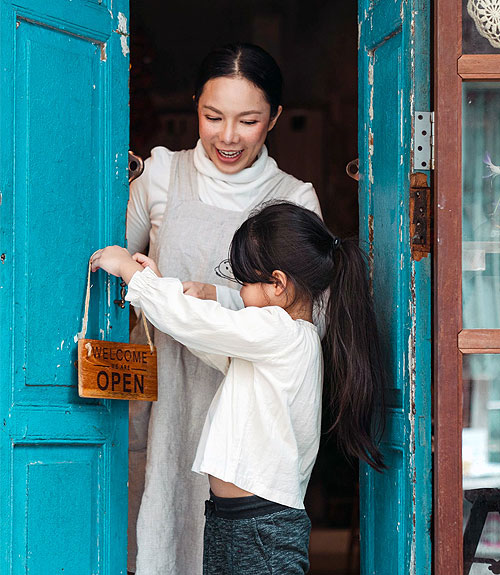 The simplest legal way for parents to get their preteens working is to rope them into the family business.
There's no better place for kids to learn responsibility and a good work ethic than under their folks' loving eyes.
Don't just leave them in the company of the filing cabinet (if you still have one!)
Today's preteens are tech savvy mavericks who have the internet and technology in their DNA.
They can:
Create social media content for your brand, such as dance videos and candid product shots
Be the primary model or an extra in any ads for the business, like that hilarious gummy bear ad
Research trending topics online and new products that could be a hit for your business
Take client orders and prepare them for delivery
Test your physical or digital products to generate user feedback
Be your apprentice
You determine their pay and potentially get tax deductions on their salary.
2: For the Outdoorsy Kid
Some kids are budding environmentalists who come alive in the outdoors.
While you and your neighbors might balk at the $150 a professional will charge for yard work, you would be open to paying a kid $10 to do it.
The jobs your kids can do may vary depending on the season:
Spring

Weeding
Planting seeds
Collecting cans and plastic for recycling
Car washing

Summer

Watering gardens
Spreading mulch
Collecting cans and plastic for recycling
Car washing

Fall

Raking leaves
Weeding
Collecting cans and plastic for recycling

Winter
A kid's car wash will typically fetch $10–20 a pop. Make sure your kid understands the need to handle the car carefully and to clean up the suds afterwards.
Shoveling snow and mowing the lawn can be difficult and potentially dangerous work, especially for smaller preteens.
It's recommended that kids under 12 avoid handling a lawn mower, even a manual one.
3: For the Pet Whisperer
Pet sitting and grooming are age appropriate jobs for animal-loving kids between the ages of 9–13.
They could make $10–$20 per day by:
Stopping by the neighbors' homes multiple times to feed the pet while the owners are away
Brushing the pet to prevent excessive shedding or matting
Playing with or exercising the animal
Ensure your child's safety by checking out the pets and their owners first.
Dog-walking is better suited to kids who are 12 or older. They are stronger and better at decision making.
4: For the Tech Savvy Kid
What if you live in the city, where yards are hard to come by?
If your child is stuck indoors when they're out of school, they can work online for a set amount of time.
Before your kids use any site or app, you, as the parent or guardian, should vet the site's appropriateness to keep your kids safe online.
Online jobs vary as widely as the human imagination. Here are some jobs your child can start with just their smartphone or laptop:
Online surveys: Most sites target kids above 13 years, but Kids Eyez is a market research platform geared specifically to 6–12-year-old kids in the US, which pays $2–$20 per survey.
YouTube channel: Let the child take point in the video creation process in a niche they're interested in. For instance, Amber Kelly started her cooking channel at 6 years and is now a published cookbook author.
Product reviews of children's products: With a following of 1000 people, your child can start as a nano influencer and approach brands willing to pay $20–$200 per post for access to their small but dedicated following.
5: For the Budding Mentor
You probably shell out a ton of money every year on hobbies and extracurricular lessons, like sports, music, dance, or science club.
These hobbies are skill sets, which your kids can tap into to earn $5–$10 per day.
Many teachers enjoy having a teacher's assistant in their class who can give other kids a child's perspective on the lesson of the day. Kids respond better to other kids and it makes learning fun.
Lesson assistant jobs require significantly more input from the parent since you will need to drop off and pick up your child and help them to pitch and negotiate terms and payment.
While kids under 13 can't be teacher's assistants in formal school setups, having them involved in the backend of after-school activities is a valuable teachable opportunity.
So what is your kid good at?
Your Kid Swims Like a Fish
Your child can assist the local lifeguard or their swim instructor in:
Watching younger kids swim and spotting any trouble
Helping to clean up the pool and changing areas after lessons
Dance Runs in the Blood
Promising young dancers are always a welcome inspiration in their dance studio.
They can pitch in before or after their own dance classes by:
Helping instructors demonstrate dance moves to younger kids
Creating promo dance videos for their studios online pages
Assist in preparing fun lesson treats for younger kids
Clearing up the studio after classes
For Future Einsteins
Kids love to see themselves in the people they look up to. Having your kid mentor and work with younger scientists in their STEM club (science, technology, engineering and mathematics) is a huge inspiration.
Keep It Fun
The recurring theme in all the jobs we've discussed is a willingness in you as the parent to set your kid up with age appropriate work and help them deliver on their promises. Finding work for your preteen will be hands on for you as the parent. I hope you're ready!
Remember to keep it a fun, learning exercise and to give the reins to your kid.
Share on Facebook: