Breaking into the world of content writing isn't easy. You compete with loads of other writers, trying to prove your worth by taking on whatever gigs you can land—often working hard for very unsatisfying pay rates.
When you hear about a site like Listverse that makes no-nonsense $100 payments for articles on topics of your own choosing… it's fair to ask, is this legit?
Good news: Yes, Listverse is a legitimate website that pays freelance writers $100 per article.
Of course, "legitimate" doesn't mean "easy money." The site pays a great rate and has relatively simple requirements. Therefore, they're able to be quite selective with the writing that they choose to publish.
Let's take a closer look at the concept of "legit" when it comes to the enticing world of writing for Listverse.
How Does Listverse Work?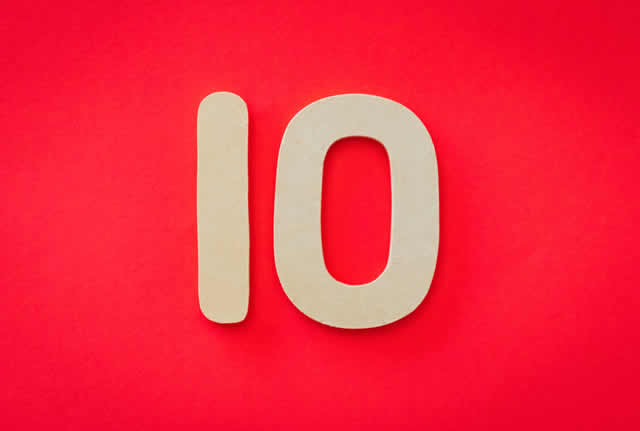 Writing for Listverse is all about creating list-style articles of 10 or more items.
According to the site's "Write & Get Paid" section, "Listverse was built on the efforts of readers just like you. Readers who didn't have any experience as writers but decided to put a list together and send it in."
So, in theory, no special credentials or skills are needed in order to have an article published by Listverse.
However, there are some specific guidelines you'll need to follow. And the quality standards are high—so, realistically, you shouldn't expect Listverse to accept your work until you've developed your blog writing skills to an advanced level.
Let's take a closer look at the articles that Listverse accepts for publication.
What Types of Articles Does Listverse Publish?
Listverse accepts articles that fit into one of these categories:
Listverse Article Categories
Category
Subcategories
Bizarre
Creepy, Mysteries, Weird Stuff
Entertainment
Gaming, Movies and TV, Music, Pop Culture, The Arts
General Knowledge
Books, Facts, History, Miscellaneous, Misconceptions
Science
Animals, Humans, Our World, Space, Technology
Society
Crime, Politics, Religion
Articles that get approved for publication tend to be a bit offbeat. According to Listverse, writers should have "a sense of humor and a love for things unusual or interesting.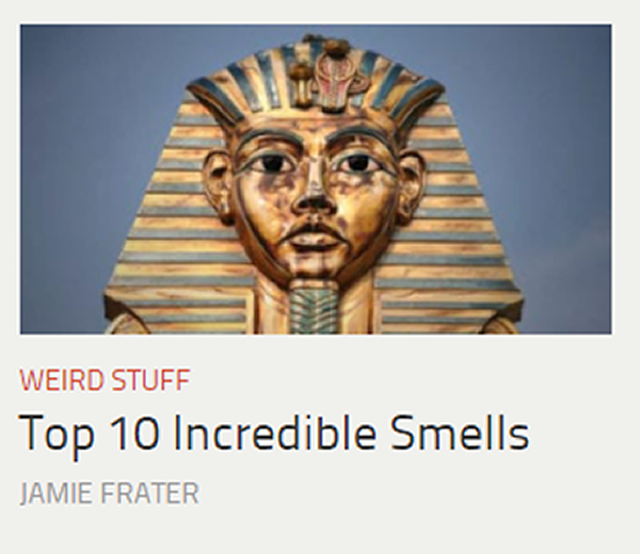 You're unlikely to get published for submitting something like "Ten Reasons Why the Patriots Will Win The Super Bowl This Year." If you want to work a sports angle, you'll have better luck with something like "Top 10 Deadliest Children's Games."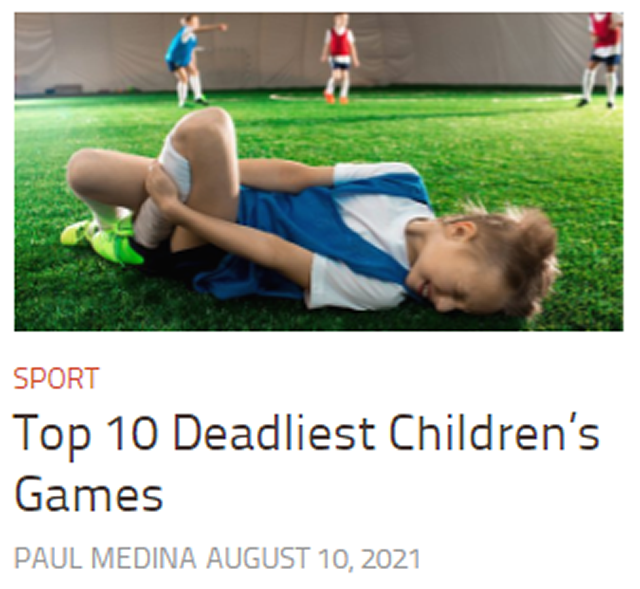 Maybe you fancy yourself a travel writer. Well, "Top 10 US National Parks" just won't cut it.
Here are a few "travel" articles that Listverse did deem worthy:
"Ten Tragic Tales from NYC's Small Islands"
"Top 10 Worst Family Vacation Spots in America"
"Top 10 Ways Your Pilot Might Kill You"
The Listverse philosophy could be summed up as "Tell me something I don't already know." Topics need to be fresh and fascinating, with titles that catch the eye and invite the reader to come learn something new.
What Are the Specific Guidelines for Listverse Writers?
Listverse provides a crystal clear author guide that spells out in detail everything that hopeful writers need to know.
The guide is 17 pages long, but it's worth reading completely. You'll gain insight into what Listverse reviewers look for, like "Humor is important in a list. But humor needs to stem naturally from the main task at hand: educating with short facts."
As for specifics, here are the key guidelines for articles:
Articles must be list-based (10+ items) and written in perfect English.
Articles should be between 1,500 and 2,000 words, including the introduction.
Articles should consist of one or two paragraphs per item.
Reference reputable sources for your information.
Subject matter cannot be personal and the information must be verifiable.
Article topic must be new to Listverse and to the internet; you can't rewrite an existing article.
Absolutely no plagiarism.
Content must be submitted directly by the author—no content farms or middle-man entities.
That covers the basics. If you're serious about getting published on Listverse, you'll need to give the author guide a thorough reading to make sure that your submission checks all the right boxes.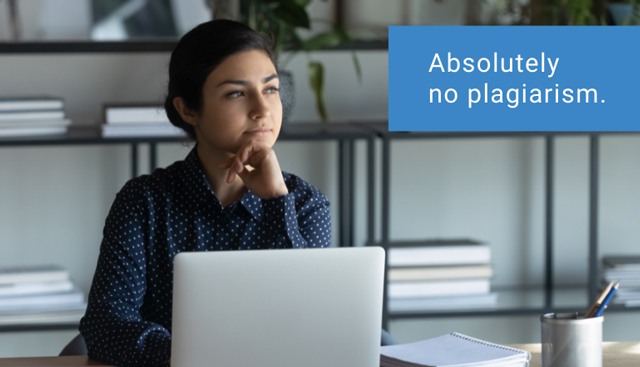 What Are the Obstacles to Getting Published on Listverse?
Do you consider yourself an excellent writer? Is your prose super creative and genuinely fun to read? Submit an article to Listverse and get a second opinion.
Before you get started, let's consider some of the challenges that you might face.
Logistically, there are just two simple requirements: you need to be able to accept payment via PayPal, and your submission must come from one of these countries:
United States
United Kingdom
New Zealand
Ireland
Canada
Australia
South Africa
For authors accustomed to focusing on the internet's most typical content categories, some creative expansion will be required. Listverse doesn't publish "basic" articles on self-help, sports, gaming, personal stories, or opinion lists.
For most writers, the main obstacle will be meeting Listverse's quality standards.
Your article must be edited and proofread, well-written, and interesting. If that sounds simple, it's not—your article will need to be expertly composed to stand out from the crowd and earn a publication slot.
Advance Your Copywriting Career
If you're just getting started with copywriting or content writing, you might not be ready to submit a piece to Listverse.
However, once you know that your writing skills are sharp and you've mastered the art of blog writing, give Listverse a try.
Without a doubt, Listverse is legit. They stake their claim as "the internet's original Top 10 site," and it's a nice feather in your cap to be published there.
Listverse will even list you as the author (which isn't always guaranteed in content writing) and give you your own author page. You can promote your personal blog or social media accounts on your Listverse author page, helping you to build your brand as a writer.
Here's the key: your chances of getting published and paid by this prestigious platform increase exponentially if you do your homework. Learn the Listverse style and make sure that your writing is ready to meet their quality demands before you try to publish.
Check out these Small Revolution articles for more insight into improving your list-writing skills and getting an article published on Listverse:
Keep in mind that being a good writer doesn't mean you're a good online content writer. A common mistake new freelancers make is thinking that their writing skills from other walks of life have prepared them for copywriting or content writing.
The truth is, you'll need to pick up some industry-specific skills before a site like Listverse gives your work a second look.
To master the art of copywriting, further your education with a reputable course like the CopySmiths' Article Training program. You'll learn how to create high-quality content that's optimized for search engines, appealing to fast-clicking online readers, and profitable for clients.
Share on Facebook: