The aim of this guide is to provide store owners simple, illustrated steps on how to create a cart account as well as steps on adding all essential contents for it to be all set and ready for launching.
We use Bigcommerce to run our own stores. You can understand why here. As such, this process applies to Bigcommerce.
This how-to guide will give you easy, step-by-step instructions on how to create a cart account in BigCommerce. Following these steps will ensure that you'll have your store up and live efficiently.
Setting up a BigCommerce Account is a very quick, easy and straightforward process – quite the opposite to what many people have experienced before when setting up an online eCommerce solution. As soon as you have finished the setup process you will essentially have a 'complete' store that is nearly ready to push live.
To complete this activity you will need:
Preferred contact details such as business address, email address, phone number to provide to BigCommerce.
Access to the email address you use, so you can retrieve further setup instructions.
Secure, reliable method or process for storing the username and password that BigCommerce provides. Don't think you can just 'remember' the details!
Store information (design, product details, shipping, payment method, etc.)
Step 1. Set Up A 14 Day Free Trial
Perhaps the best feature BigCommerce offer is a free trial to newcomers, meaning you can use the software for 14 days before having to enter your credit card details.
With our own stores, we use the 14 day trial period to set up the store so that once we start paying BigCommerce, we are able to push it live and start making money from it straight away. This gives you a good timeline to work within.
Step 2. Start Your Registration Process
Go to www.bigcommerce.com
Click on the Start your Free trial button.
Choose a Store name that is similar to your domain name. This will just be a temporary address that you can use before you have attached your own domain name (companyname.com) to the BigCommerce store.
Step 2: Enter Your Details As Requested
Use an email address that is easy for you to regularly access. BigCommerce will use this email address as the primary Administrative contact. You will receive their marketing promotions (which you can unsubscribe from) and also store orders. So, don't use an email address that you don't want anyone else seeing, if possible.
Choose a password that is not used for any of your other tools or online services. For example, don't use the same password as you need for your online banking. You will need to be able to share this password with other people such as web developers. Pick something sensible, not "password123″.
BigCommerce will automatically start setting up your store. Magic!
Step 3: Check Email To See If The Registration Was Successful
If Magic! doesn't happen and your computer freezes, wait a few minutes and then check your email account to see if the store was created and it was just a glitch with your computer before you try to make another trial account.
Step 4: View Your Store In BigCommerce
This is your first view of your BigCommerce Administration panel.
Step 5: Keep The Welcome Letter
You will receive a Welcome letter to your email address. Keep this Welcome letter in a safe place, for future reference.
Write down your store address, username and password in a safe place as you will need to refer to this every time you log in to your store.
You have now completed the first easy step on your way to building your own online store. Well done!
Step 6: Design Your Store With A Theme Or Template
Once your store registration is successful, you can go ahead and open it. The next thing to do is to customize it.
Login to BigCommerce and click on Design on the top left corner of the page.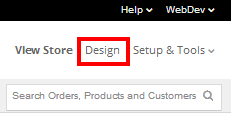 It is always necessary to design your store with an attractive theme or template. It does not only make your store look professional, but it would also draw your customers interest and attention. So the next thing to work on your BigCommerce Store is to design your template.
You can either select one of the free design templates in BigCommerce. To have the template that best suits your preference and the nature of your store, you can ask the help of a professional.
You can first use a ready-made template to initially start your store, to help you make this step faster, here's a guide that would walk you through it.
BigCommerce's free templates doesn't list exceptionally good looking templates. So you may need to prepare to pay for a custom design. The design and implementation of a custom template would cost around $500 – $8,000 depending on the designer and the complexity of the design.
If you've decided to hire a web designer to work on your store's template, this would require more time and money but this will give you want you specifically want on your store.  
You will need to write a store template brief for your graphic designers. To help you with your brief, this step-by-step guide will help you get what you want.
Step 7: Add Your Store's Logo
Your logo is important to define the brand of your store. It will become the symbol that represents your store. So you also need to add it to your BigCommerce as early as possible.
Click on Design > Logo tab.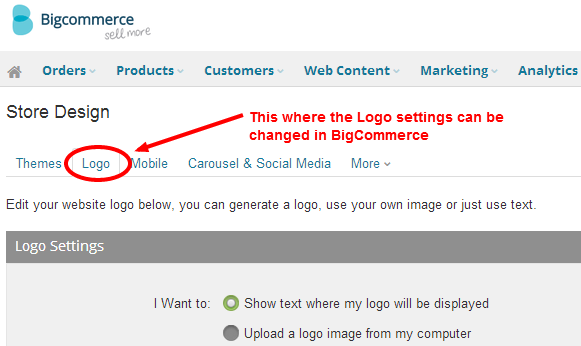 You can either create your own logo in BigCommerce or have a pre-designed logo that's ready for upload. You can then upload your logo to BigCommerce.
If you still don't have one, you can write a basic logo design brief for your graphic designer so they can effectively come up with the best logo for your brand and store.
Step 8: Gather Product Details To Be Added In The Store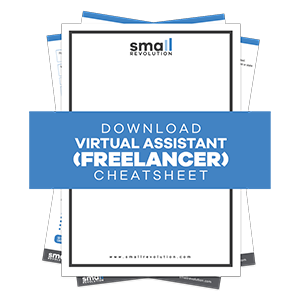 Now that your store is looking awesome, it's time to load it with products. Before adding your products to the store, make sure that you are ready with all the product details needed.
Organize the product categories and the products to be listed in each category. This way, adding products to your store will be smooth and efficient.
Step 9: Add Products To The Store
The easiest way to add products to the store is by adding them one by one through the BigCommerce' Control Panel.
Go to Products tab and click on Add Products.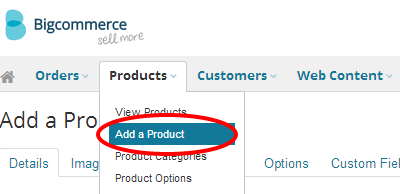 Enter the necessary product information under Details, Images & Videos and Other Details as these are the most essential for your store.
For detailed instructions on how to add products to your store, you can follow the step-by-step guide in How To Add Products To Your Bigcommerce Store. 
For a faster way of adding products to store, you can import products through a CSV file. This would add multiple products at the same time. However, may require some technical skill in importing CSV file.
To import products through a CSV file, go to Products and click on Import Products option.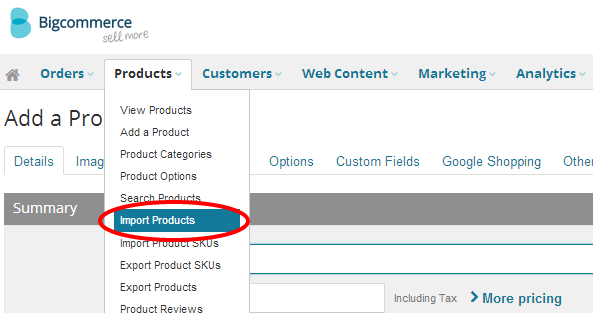 Step 10: Write Product Descriptions And Add Meta Data
Always make sure that your products have good quality descriptions. These should be unique and valuable both to customers and to the search engines. This will help them learn about the products they intend to buy and make that purchasing decision.
This guide How To Write Store Product Descriptions That Sell will help you impress your customers through your product descriptions.
Writing meta descriptions is as important as the product descriptions. This is used by search engines to learn about you and your products. This is also what the customers first see about your page when they browse the search engine. So make sure to write impressive meta data for your store.
Step 11: Write The Essential Content Pages
Content pages are important as these draw trust from your customers. These pages will tell about you, your products, your terms and all about your business.
Click on Web Content tab in BigCommerce Control Panel, then click on Web Pages
Then click on Create a Web Page where you can add the details, set the URL and lay out your content pages.

Here are some of the primary content pages you should have in your  store:
Step 12: Set Up Your Preferred Payment Method
To configure your store's  Payment Method, click on Setup & Tools and click on Payment option.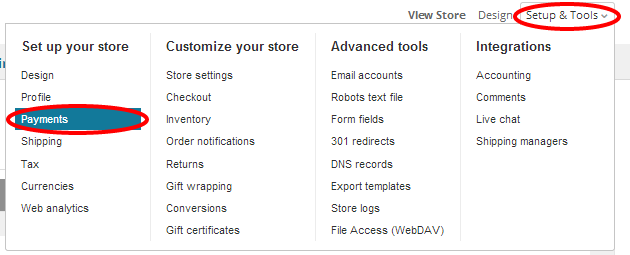 It will then give you a payment option that you can choose from. If in case you need help in choosing your payment gateway, you can check on this comprehensive payment table.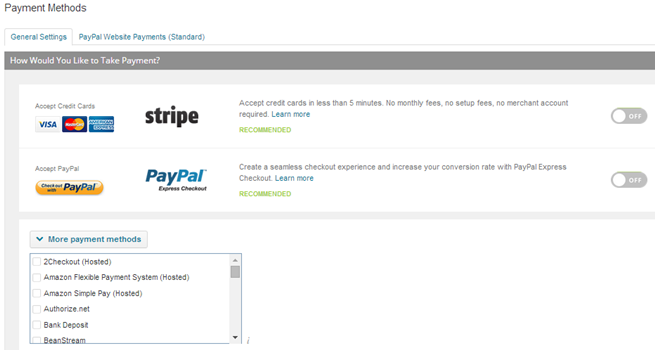 Once you've selected a checkout method, turn the switch to ON, or select its checkbox in the list and click Save button.
Step 13: Configure Shipping and Taxes
Shipping
The Shipping settings can be found under Setup & Tools then Shipping options.
BigCommerce has a Shipping Manager that lets you set up your shipping settings in just a few minutes through 3 different ways. That's through flat rates, weight-based rates and real-time shipping rates.
Here you can:
Add your Shipping From address. This is where the shipment originates.
Set the Shipping Zones of the regions that you ship to.
Create a Shipping Zone button.
Add Shipping Methods where you can set zone-specific shipping quotes.
And an option to edit the shipping zone button.
Tax
BigCommerce provides a flexible tax configuration so you can set tax through multiple ways.
To set up tax configurations in your store, simply go to Setup & Tools, then click the Tax option.
You will need the help of your local CPA to get the correct number for each region, zone or state. BigCommerce provides a comprehensive direction on how to set up the correct tax settings depending on your store's location and needs.
It's All Ready!!
Now your store is finally set up with contents and products. Plus shipping, tax and payment methods are in place so your store is all ready for you and your customers. Once everything has been set up on BigCommerce, you simply need to manage, maintain and update your store with the following:
Inventory of your stocks.
High-quality product pages and photos.
Improved design whenever necessary.
Add valuable blogs and posts related to your products.
Promote your products.
Final Checklist
Here's a summary of what you need to do to create your cart account in BigCommerce.
Set up a 14-day free trial in BigCommerce.
Start your registration and enter your details as requested.
Make sure the registration is successful.
Design your store with a theme or template.
Add your store's logo.
Gather product details to be added to the store.
Add products and photos.
Write product description and add meta data.
Write the essential content pages for your store.
Setup your tax, shipping and payment method.
And manage and update your store.
Photo by freestocks.org