The aim of this guide is to provide you with step-by-step actions that you must undertake to ensure that you are ready before you hire an employee.
There are many reasons why an eCommerce store owner would want to hire people. They are often busy with numerous mundane daily tasks, paperwork, and a rapidly growing business.
However, there are also some store-owners who hire "out of the whim" because they think it can solve all of their problems. This type of mindset and decision-making can often lead to disappointment, financial losses, and even more problems.
You need to know this guide because as a business owner, preparation is the key before you hire someone. You will need to have the proper systems and project management in place, as well as enough funds to afford employee payroll or contractors' fees.
Step 1: Identify The Tell-Tale Signs
If you have been in business for several months and you see that it is booming financially and clientele-wise, then maybe it is a sign to hire a contractor or employee. Surely, you cannot do everything even though you are the sole proprietor of your eCommerce store.
Another sign that it's time to hire people is when there are too many customer complaints such as missed deliveries and poor customer service. Bringing in someone who can help you organize and manage those problem areas can help you focus more on the other parts of your business.
IntuitHire.com has listed some of the more common tell-tale signs that can help you plan and decide on hiring in the near future. Find out if your eCommerce store has the same signs before making a final decision.
Tip: If you see these signs and other similar scenarios, look at your financials first before hiring someone full time. If there's an immediate need and it can be done within a short period of time, then hire only "as needed".
Step 2: Determine The Tasks You Can Delegate And Entrust To Someone Else
In many cases, especially for sole business proprietors, administrative and bookkeeping tasks are the ones they delegate to their employees. If you have the same reason, then, maybe it's best to entrust those tedious time-consuming tasks to someone who can do it better and more efficiently.
The first thing you need to do is list down the tasks you are willing to let go and entrust to other people, such as:
Many business owners choose to delegate tasks that are not their forte because it is more logical for them, as long as their bottom line is not impacted negatively.
Step 3: Prepare For Possible Errors
eCommerce owners are not immune to mistakes and errors. If this is your first time to plan and hire people to help you out, there are possible mistakes that can come your way whether you like it or not.
Being prepared for errors means having a mindset that will help you solve certain problems in a calm and positive way. Avoid panicking because it can only aggravate things and you'd be taking more time thinking about the problem instead of finding a solution as it happens.
Tip: What you need in problematic situations is a support system, not to provide you with money but with good advice. Your family and friends in the business world are the people you can turn to for insights, and they know how you think and work on tight situations better than anyone else.
Step 4: Evaluate Your Finances
It always boils down to financial resources when there are huge decisions to make. As an eCommerce store owner, you need to figure out if you have enough money to spend on employee payroll.
Many sole proprietors lack the funds, so they find it difficult to hire people. In this case, if you also have problems in bookkeeping, tracking your cash flow and profit, you need to tackle these issues first.
Other business owners take the risk of hiring a few people to help them out even though their cash flow is not enough. Most of the time they use their own money to pay temporary employees or part-timers, so they can concentrate on more important tasks such as getting more customers to improve their profitability.
Step 5: Understand The Legal Requirements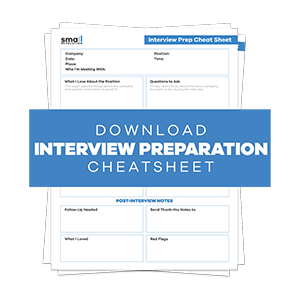 Make sure that you understand the legal requirements for hiring employees. There will be a lot of paperwork when you finally decide on taking a couple of people in to help you grow your business.
You need to consult with a CPA and a lawyer who specializes in employment law in order to prepare for the legal matters that go with hiring people online and offline. Even if you hire part-timers, you will need to pay for payroll taxes if they are to work for you in a real office.
Official company/business policies should be in place. You need to have the set of rules or guidelines that each employee should adhere to and make sure to consult it with a lawyer.
Step 6: Decide On Whether To Hire Locally Or Virtually
The first thing that comes to mind when talking about hiring people is the overhead cost. Today's technology allows business owners, like you, to take in virtual or remote workers as a more reasonable option.
Even before you hire anyone, make sure you are decided on which approach you will be taking. There are eCommerce owners who apply both options because it is more convenient and reasonable for them.
Think this through and jot down the pros and cons of just hiring locally, and do the same for just hiring virtually. Make a third list of pros and cons for hiring both local and virtual employees to see the differences.
The result from this decision can help you weigh your options and eventually help in making a final decision on finding the right eCommerce professionals.
Step 7: Take Your Time And Go Through This Guide A Few Times
Many business owners stumble and fall first before learning from the decisions they made. Any major decision should be well thought of and not done hastily.
This last step is just to remind that you can always go through the steps and evaluate them even further based on your needs.
Learn From Others
If your need for an employee is crucial for your business now, make sure that these steps and other aspects of your business are already in place. And yes, many businesses fail due to lack of preparation and planning for the incoming employee. You may have seen various online news about hundreds of start-up companies that come and go within the first two years or less.
Below are just two examples of companies that closed their doors because hiring too soon became one of their major problems: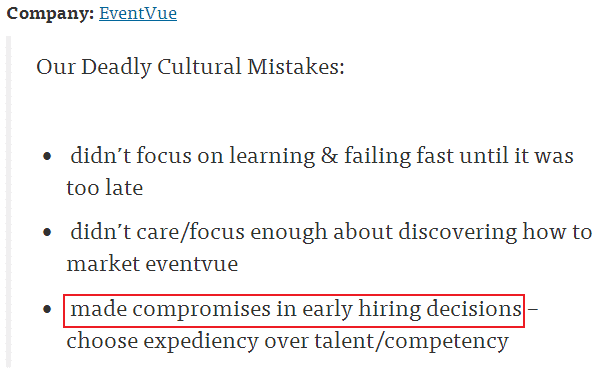 Final Checklist
Hiring employees is a crucial step towards the growth of any business. But if you have not put enough thought and preparation into the hiring process itself, you could potentially harm your eCommerce business in the long run. Maybe it's still too early to think about hiring, but preparation always makes a difference when it is time to do so.
Look for tell-tale signs that will help determine if you need to hire now or later.
Identify the tasks you are good at and (tasks) you do not like to do, but willing to delegate to someone else.
Always prepare for errors; but make sure you are calm and collected, so you can solve them sooner than later.
Evaluate your cash flow and financial resources.
Make sure that you understand the legalities and paperwork of hiring employees even before hiring one.
Determine if you are going to hire locally or virtually.
Take your time and evaluate your situation; go back to each step if you have to.
If you are not in a hurry, no need to pressure yourself on hiring extra help.
If you can still manage with only a few people helping you out (a.k.a. family/friends), then take the opportunity to assess your business, where it is at, and if you are indeed capable of hiring and keeping an employee.
Photo by rawpixel