The aim of this guide is to help online store owners to MAKE their own FAQ Page that is not only helpful for their customers but also for the business itself.
When you start an online store you'll have to manage a lot of things like creating unique content, designing the online store, attending meetings with staff members, and so on. This means that you don't have a lot of time on your hands unless you have a budget for more staff.
So how do you save time and money when running an online store but still keep the level of quality that customers and you yourself would expect? One good way to do this is to create a FAQ page for your online store.
A FAQ or Frequently Asked Questions page is a very helpful and pragmatic solution for anyone who is looking to conduct business on the Internet when it comes to managing customer service and interaction.
A good FAQ page will answer the most common questions being asked by customers before they even get to ask them. This means you have fewer things to worry about when managing your online store.
Not only will this save you a lot of time compared to manually answering emails by yourself, but it will also save you money compared to hiring someone to do the customer service work for your online store.
Another benefit of having a good FAQ page is that it entices potential customers to buy products if the answers or information they are looking for are readily available such as shipping details or the type of couriers or delivery service being used.
FAQ pages also can serve another purpose and that is to give important legal information to your customers that would be otherwise be ignored. What we mean by legal information are things like policies, disclaimers, refunds, and so on.
You usually find this information on separate pages themselves, but they are often not visited as much as you would want your customers to do so.
Did we mention that FAQ pages also help your online store get better search engine results and rankings?
That's right! Most search engines like Google will not only take into account the various keyword or key-phrases when calculating page rankings, but they will also consider how valuable or helpful the information is that comes along with the keywords.
Step 1: Asking the Right Questions
The first step to making a good FAQ page for your online store is to ask the right questions. What this simply means is that you should put yourself in the shoes of the customer that is looking to buy your product and then think what questions you would ask yourself.
There are a lot of FAQs that come naturally to online stores and there are more specific questions when it comes to the product you are selling. Of course, you should leave out the pretty obvious questions being asked such as "how much the price of the item" and so on.
Shipping and Delivery Questions
One of the most frequently asked questions when it comes to online stores is the shipping and delivery information. This is simply because the customers want to know if the products can be delivered to their location, if the delivery will ensure the safety of the product, and it can be delivered in a timely manner.
Here are the most asked shipping and delivery questions:
How long will it take for me to receive my order?
Do you deliver to (Insert Country Here) or Worldwide?
Do you deliver door to door?
Can you tell me the exact date of delivery?
Will there be tracking available for my package?
How much is the shipping cost and/or how is it calculated?
What delivery service or courier do you use?
Can I select a different delivery service or courier?
How do you determine shipping and delivery costs?
How can I avail of the Free Delivery service?
If I purchase multiple items, do you put them in one package?
Can I change my shipping information?
Refunds and Warranty Questions
Although as an online store owner, having to refund an item or getting it returned is the worst thing that could happen, you should be prepared for it.
Thus you should set and display your refund, returns, and warranty policies to your customers in your FAQ page.
Here are the most common questions asked about refunds and warranty:
What is your returns or refunds policy?
Do you have any warranty claims?
Do your products come with any warranty?
I want to return my purchase, what do I do? Or how do I return my purchase?
Can I return the product if it was damaged upon arrival?
Product Specific Questions
Product specific questions are a harder topic to deal with and it is simply because every online store will have different products and specifications that will probably get a lot of questions asked and need to be answered.
A general rule of thumb for this is to ask questions that aren't answered in the online store or product page itself. You can also add refunds or warranty questions here but only to specific products that might have different warranty or refund policies.
Here are a couple of example product specific questions that might be applicable to your products:
Can I change or choose the color of the item?
Where are the products made?
What are the accessories included with the product?
Are the products approved by the (FDA/Safety Regulations and Standards/etc.)?
Is this product child-safe?
What are the products made of?
Do the products have any health or hazard issues that I should know?
Is the product description as accurate as the store shows?
Is the product water/rust resistant/proof?
General, Ordering, and Payment Questions
General questions are simply questions that customers usually ask regardless of what kind of product it is and excluding the other questions like delivery, refunds, warranty, and so on.
We've included the ordering and payment questions with the general ones because most people ask them as general questions rather than a separate category entirely. But of course, you can separate these categories if you wish to.
Here are a couple of good examples of general, ordering, and payment questions you should ask for:
How do I purchase your products through the online store?
What type of payment options do you accept (PayPal, Credit Card, Debit card, etc.)?
Are your payment options secured?
Can you tell me more about the security of your payment options?
How can I contact you directly?
Can I order in Bulk?
Do you charge any tax on the products?
Do you issue official receipts?
Do you offer live chat support?
What is your stock policy?
What is your pricing policy?
Do I need an account to make a purchase?
Can I order via Telephone or Mobile Phone?
Will I be paying any customs fees or duties?
Are there any discounts for nonprofit organizations and charities?
Discount, Store Credits, and Promotion Code/Coupon Questions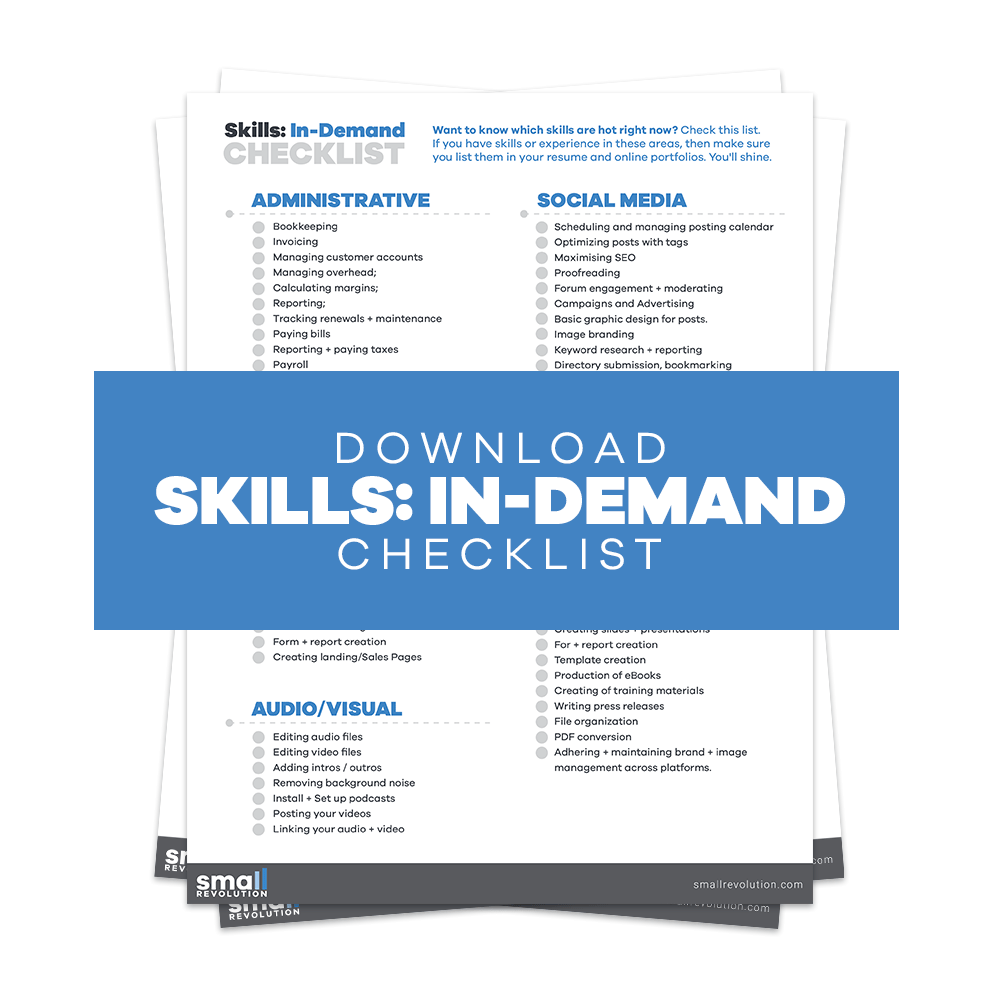 These questions are probably not that common anymore and are just very specific and can even be used on certain online stores that actually offer them.
If you are just starting your online store it is best to skip or leave these questions for now. But we will give you a few examples to give you ideas about what you can use for the future.
How do I use my gift certificate/coupon code/store credits?
Are there any discount promotions available?
Do you offer discounts to senior citizens?
Up to when will these codes be valid?
The discount codes/coupons aren't working or why can't I use the discount coupons/codes?
Just remember that the examples of the Frequently Asked Questions we have provided you do not cover everything. Many online stores will be different from each other and this also goes with the type of customers they will be dealing with.
So make sure you always keep thinking of questions that will always be asked by your customers and put them in your FAQ page.
Step 2: Organizing and Format of FAQ Page
A lot of online store owners usually have a FAQ page but more often than not they don't have a well-organized FAQ page that is easy to read, navigate, and use for customers and also yourselves.
We will teach you on how to properly structure and organize your FAQ page so that your customers don't have a hard time finding the answers to their questions nor be confused thus discouraging them from actually purchasing your products.
Structure and Navigation
First thing you need to do is make sure that your FAQ page is easy to navigate so that your customers can easily and quickly find what they're looking for. To do this you have to do a couple of things, namely, make a Table of Contents and categorize the questions & answers properly.
Adding a table of contents with links to the questions and answers is a sure-fire way to get to different parts of the page without having to scroll down aimlessly until you find what you're looking for.
Below are a couple of great examples of table of contents in a FAQ page: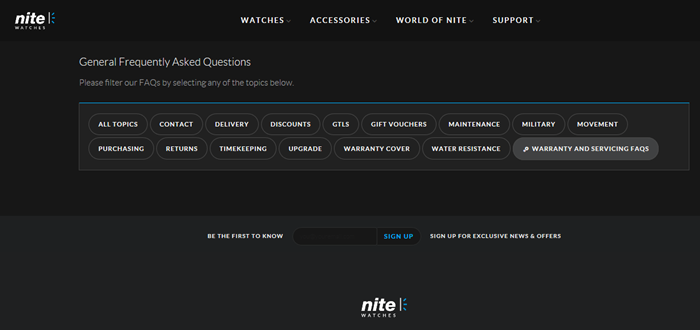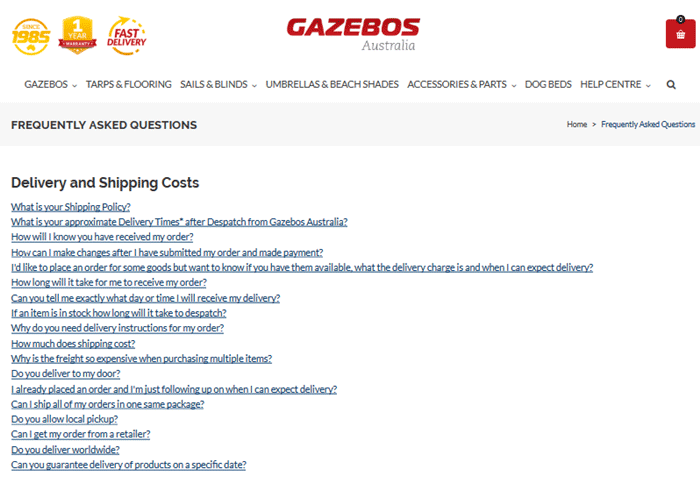 The addition of a search option or search bar is also recommended since it makes it a lot easier to find specific keywords or phrases that are relevant to the questions that the customers will be asking for. The example below shows what a search bar in a FAQ page looks like.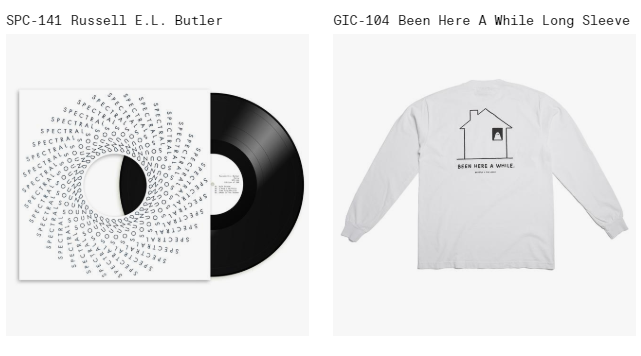 You also want to structure the FAQ page neatly and properly so it is easy to read. Don't add unnecessary images, changing font types and colors halfway through the page or not adding bullet points properly.
Another improper way to structure your FAQ page is not having a proper indentation, improper highlighting or unnecessary ones, and so on.
Also, make sure not to be redundant when forming questions or answers. Nobody wants to read the same thing over and over again.
Another great idea is to have a popular topics or questions section so that your customers won't have to look far to get their questions answered, especially if they're looking for the most frequently asked ones.
Here is an example of a popular topics section:
Readability
Readability is probably one of the most important visual aspects of any content in the internet. People nowadays, more often than not, just skim through everything and rarely go through the trouble of going through everything in a slow and steady manner.
With that in mind, you should format the content in a way that is easily readable to the customer and yourself as well.
The first tip we would suggest is to use a big and clear font that is easy to read. Avoid any fancy fonts or multicolored/eye-straining colored ones. Don't use gigantic font sizes, just big enough to read.
Use appropriate line spacing, indentation, and margins.
Make sure to write around 2-3 sentences per paragraph to not make it look like a wall of text and not intimidate your customers. Keep it short and sweet!
Have clearly defined line or paragraph breaks.
Bold or

highlight

necessary words or phrases that you want to attract attention to.
Make sure that the font color and the background color of the page are in contrast to each other. You can't read red text over a background which is another shade of red or something close to it. For example, if the text is black, use a white background. Below is a bad example of using font and background colors in an FAQ page.
Step 3: Adding More Information
Most FAQ pages just use text as a means to answer questions. But there are other ways to do this with different media such as videos, infographics, webpage plugins, and diagrams.
Videos or Screencasts

Having video answers to your FAQ pages is a great way to add more value to it. Not to mention it gives your customers more engagement since they are willing to slow down from their skimming to watch a short video to get their questions answered.
Videos must be short and direct to the point.
Should be uploaded to YouTube, Vimeo, or maybe an integrated video plugin which is easy to load and watch.
A good idea is to have the videos embedded to the FAQ page instead of being opened to another window or tab so that the customer stays on your online store.
Video answers should preferably have narration as well as a graphic guide when answering the questions
Below is a great example of adding videos or screencasts to your FAQ pages: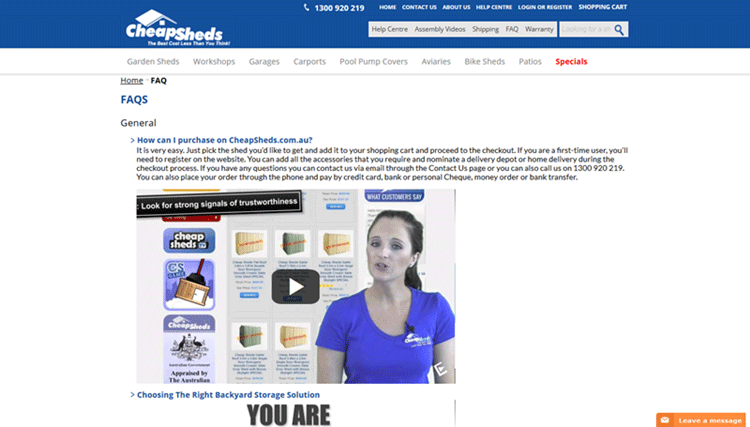 Diagrams and Infographic
Using a straightforward and easy to read diagram or infographic is a great way to make your FAQ more unique and interesting to your customers.
Diagrams or infographics rather are often used to display a lot of information about something. They are usually used for statistics.
If you don't know what I mean, here is a good infographic or diagram that answers a question in the FAQ page in regards to how to return an item or product: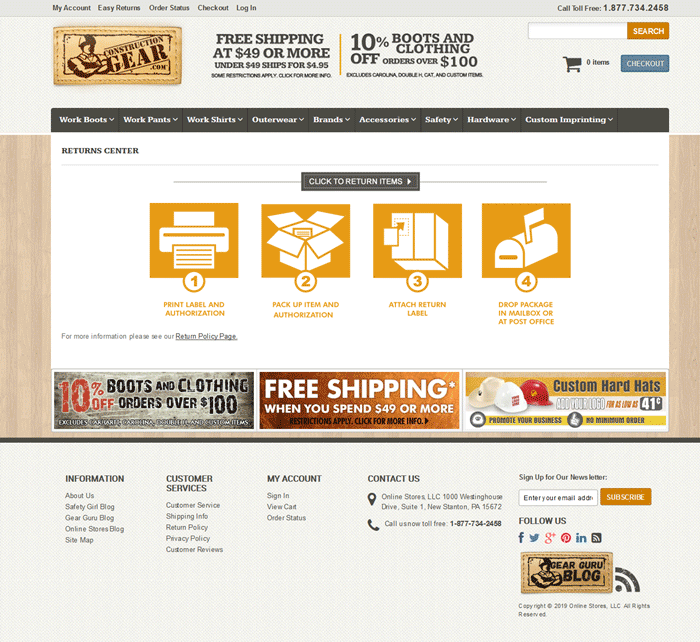 As you can see, it takes less space and is easier to read than just normal text. Not to mention the first example has a step-by-step guide so that customers won't be confused about how to do it properly.
Plug-ins or extension software
You can also make use of different plug-ins or extensions software for your online store webpage. The plug-ins or extensions software will vary depending on what type of CMS or Content Management Software you will be using such as WordPress, Drupal, Joomla, and so on.
What some online stores do is they integrate social media such as Twitter to help their customers' questions be answered if the FAQ page doesn't have the answer. So this acts as live chat support with social media integration rather than just purely live chat support where you hire someone to watch over it.
Multiple Languages
If you're selling your products online you're definitely looking to sell to international customers and that means many different languages to cater to. Of course English is probably your best bet when it comes to choosing the most understood and used language in the world.
But it doesn't hurt to have the option of finding answers and questions in your own native language.
This add-on is typically for more advanced online store owners who have already established themselves on the Internet and are looking to expand their horizons on different locations or regions. The languages you choose to cater to would depend on where you want to expand your online store.
Here is a good example of multiple languages option for your FAQ page: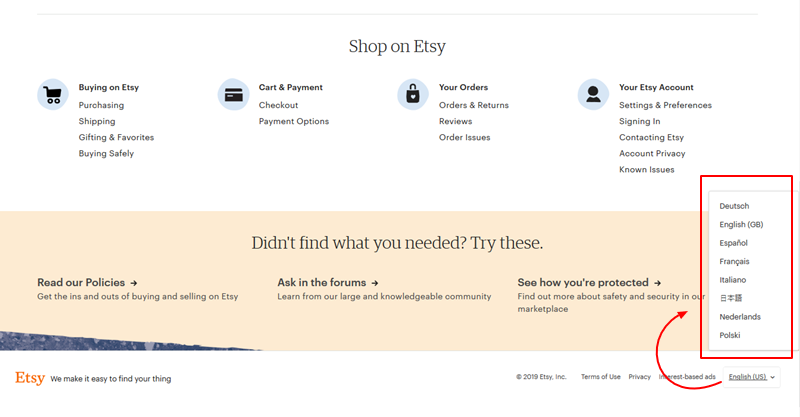 Final Checklist
Now we're at the end of the guide on how to make your own FAQ page. With that in mind, we should go over the final checklist to make sure you didn't miss anything important when making your own FAQ page for your online store.
Ask the right questions. Make sure you know your audience and your online store and add the right questions that everyone would frequently ask about your business and product.
Properly organize and format your FAQ page so that it is easy to read and navigate through as a customer and for you as well.
Don't be afraid to add other media and tools to your FAQ page such as interactive and engaging videos, diagrams and infographics, multilingual support, and even various plugins and social media integration.
Last but not least is to keep updating your FAQ as your online store grows and progresses. Having a business online means you always have the need to change and upgrade certain aspects of your business and that includes your FAQ page.
And this is the end of our how-to guide on making your own FAQ page and how it can definitely benefit your online store business. Just make sure you double check every little detail and always keep an open mind when it comes to asking questions and answering them.