Have you completed your degree in English, communications, journalism, media studies, publishing, or medicine, and you're searching for remote entry-level editing jobs so you can kick-start your career as a copy editor, medical editor, or content editor?
Do you desire to work for a reputable company with potential for future growth, particularly one that offers relevant training and remote work assignments to entry level freelance editors? If yes, we've got you covered.
Some copy editing jobs require one to have 1 to 2 years of experience. However, a degree holder or experienced freelance writer can easily get a remote entry level editing job with a reputable editing company.
If you're skilled in writing, reading, and thinking critically, the on-the-job training offered by some reputable editing companies can help you get acquainted with the editing process and improve your editing skills.
With that in mind, we'll guide you on where to get remote entry-level editing jobs, the requirements, and the skills you need to become a brilliant freelance editor.
Scope of Work for a Freelance Editor
As a freelance editor, the role you play at an editing firm is critical to its growth and success. Freelance content editors often collaborate with writers to develop compelling content that matches a client's or organization's editorial style guide.
In addition, the content should be understandable and suitable for an organization's audience. That said, the key responsibilities of a freelance remote copy editor or remote content editor can include:
Creating an effective digital content strategy
Proofreading
Editing and rewriting sentences and headlines
Improving the English in a book or article to make it more clear and engaging
Finding and correcting writing errors, including grammar, spelling, punctuation, as well as sentence structure.
Formatting images 
Optimizing the text for SEO
Developing captivating content ideas 
Fact checking and evaluating the source quality 
Liaising with marketing team to ensure content meets marketing objectives
Developing art plans using artwork from writers or authors
As a remote freelance editor, your work may involve proofreading, editing, and formatting various types of text in the form of:
News releases
Manuscripts
Books
Blog posts
Literal journals
Short stories
Poems
Resumes
Academic papers
Magazines
5 Best Websites to Find Freelance Editor Jobs
Now that you know what the work of a freelance editor entails, there are diverse websites that offer remote editing jobs. You can also search for freelance editor job ads on Google.
Most editing firms upload a job description for every job opening. Consequently, jobseekers are able to make informed decisions before sending their resume or cover letter to an editing firm.
If you're skeptical about working for a particular online company due to salary expectations, you can find out the salary ranges from resources like Glassdoor, ZipRecruiter, Salary, and Editorial Freelancers Association, among others.
Having said that, below are some reputable freelancing websites offering work opportunities to writers, translators, and editors looking to work on remote editing jobs on an hourly, part-time or full-time basis:
Small Revolution
Small Revolution is one of the best international job boards. This company offers remote and work from home job opportunities to highly vetted freelance editors and writers.
Besides getting access to freelance writing and freelance editing jobs at Small Revolution, you can also enroll for relevant online courses.
Since clients want freelancers that have the right skills, the courses offered at Small Revolution can help you build a profile that stands out, improve your confidence, as well as your ability to  work more efficiently.
SimplyHired
SimplyHired is a job search website that features job ads from companies and industries in different cities. That said, jobseekers can search for a job posting based on keyword and location, such as freelance wrIter editing jobs in New York, NY.
For instance, if you're seeking a remote video editor job in New York (NY), the search terms "video editor jobs in New York (NY)" on SimplyHired or Google can display job ads related to your search query.
For example, if you want to work as a freelance medical editor in New York (NY), by reviewing source materials for a reputable medtech market intelligence company, SimplyHired would be a good place to start.
Indeed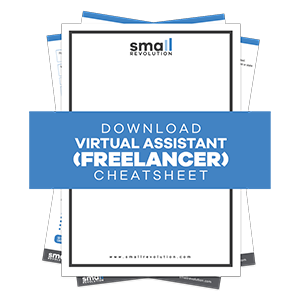 Indeed features job ads from diverse professional associations and company websites. Indeed Job ads are classified based on a combination of employer bids and the relevancy of your search terms.
Indeed allows you to search for jobs using various search terms, including "remote", "location", "job type", "educational level", "salary estimate", etc. In addition, Indeed allows you to upload your resume and create a job alert notification for jobs matching your search query criteria.
One outstanding feature Indeed has is the company review tool, which gives you access to thousands of company reviews. Jobseekers can search for a company's reviews based on location and cities.
FlexJobs
FlexJobs is a job posting site that curates diverse job opportunities from various companies and websites. No matter your job type, FlexJobs gives you access to flexible and remote international job opportunities.
Therefore, if you're looking for a flexible job that will help you achieve work life balance, FlexJobs offers well paying copy editing and freelance writing jobs on freelance, part-time, or full-time basis.
That said, Flexjobs lets you know whether freelance editor jobs, for instance, will be remote, freelance, full-time, etc.
Upwork 
As an entry-level freelance editor, Upwork is a good platform for finding your first client. If you deliver high quality work, you can undoubtedly become a very successful freelance editor while working on this platform because you will have a lot of repeat business.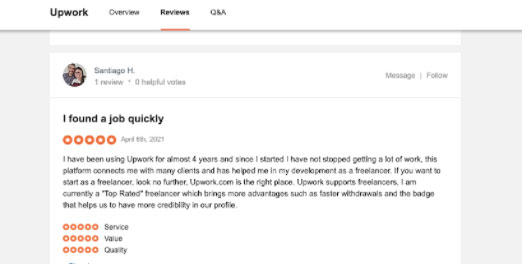 In addition, Upwork allows you to work on either fixed price or hourly editing contracts. It's possible to set up a job alert notification on Upwork, meaning you will never miss out on an editing job.
Upwork tends to reject some profiles, but Google has a lot of insightful information on how to get your Upwork profile approved, which can make a big difference in your signing up outcome.
What Qualifications Do You Need to Be a Freelance Editor?
Employers often have different requirements for different types of editors. To be eligible for a freelance editor position, here are the bare minimum requirements and qualifications:
Excellent command of English language, or the desired language
A degree in English, Journalism, communications, or related field (optional).
Writing and research skills
Patience
A sharp attention to detail
Ability to work independently
Ability to organize yourself and maintain unmatched work ethics
Ability to meet deadlines
Flexibility
Keen Interest in learning new skills and subjects
Pro-tip: If you are interested in working as a video editor, enrolling in a video editing course, and proficiency in using video editing apps is critical.
Besides acquiring the relevant skills and experience, this new hire checklist will give you invaluable insights that can accelerate your career growth as a newbie freelance editor or freelance writer.
How to Be Successful in Your Freelance Editor Job Search
Just like many freelance work assignments, editing jobs also have some benefits which include, remote working, flexibility, saving money, more time with significant others, and competitive pay, among others.
That said, if you want to increase your chances of securing a remote freelance editor job and enjoy the above benefits, it's important to ensure that your resume and cover letter are polished and well-crafted.
If you do not have any experience in freelance writing, the SEO Copywriting course from Small Revolution can help you hone your writing and editing skills, and improve your job prospects.