Listen, there's a reason that Lewis Hamilton doesn't use a Prius to race in the Grand Prix. There's a reason Serena Williams doesn't bring a baseball bat to the Grand Slam.
The reason being that they're both professionals, and any true professional knows the best tools to use in their craft.
Are you a professional writer? Are you dedicated to creating masterpieces with every keystroke on your keyboard?
Then you need to know about these 7 tools:
Grammarly
Hemingway
Small Revolution Blog
Hubspot's Blog Topic Generator
Canva
Yoast
FocusWriter
In this article, we'll be delving deeper into each one of them to get a better understanding.
FocusWriter
If you want to get rid of distractions while writing, then you should give FocusWriter a try.
It provides a simple distraction-free writing environment by utilizing a hide-away interface to ensure that you focus on what matters.
The features include timers and alarms, fully customizable themes, typing sound effects, and a spellchecker.
The program has multiple language support and has been translated into over 20 languages.
Yoast
If you run a blog or you handle the digital marketing of a company, then you know all about the importance of search engine optimization.
Yoast's mission, as has been stated in their website, is to allow everyone to rank in the search engines.
Anyone can create a website using different tools, but not everyone can get their site to rank in search engines. In most niches nowadays, search results are dominated by big companies with massive marketing budgets.
The Yoast SEO plugin aims to level the playing field. It handles the technical aspects of SEO, giving you the space to focus on off-page SEO.
Canva
Canva was designed with both professional designers and non-designers in mind. It is a simple graphic design tool that uses a drag and drop format to create blog banners, logos, posters, brochures, infographics, and social media posts, to mention a few.
Canva also provides you with images, fonts, design templates for different use-cases, and graphics to aid you in your design process.
Whether you need an attention-grabbing image for your next Facebook post or you need to develop an infographic for your artisanal, small-batch, 100% organic, homemade mayonnaise store, Canva will cover your needs.
It combines the functionalities of task-specific tools like Photoshop for photo-editing, VSCO for filters, and the various stock photo sites available for sourcing your images.
Visual marketing is effective, and it is here to stay. Take advantage of this remarkably easy-to-use tool and boost the traffic to your site.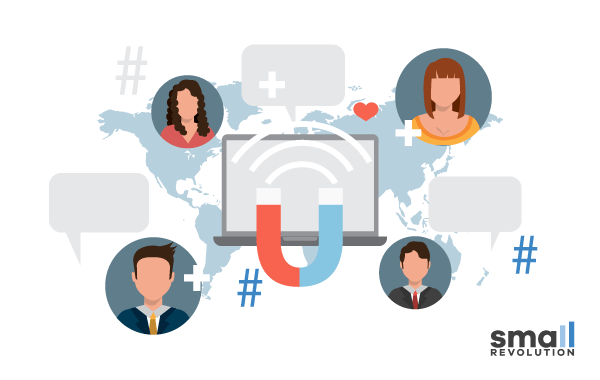 Hubspot's Blog Ideas Generator
Business blogging is an essential tenet of the marketing strategy of a business. It helps drive traffic to your site and, in turn, when done right, generate leads.
Every time you post on your blog, you're creating valuable content that readers can share on social media sites like Facebook, Twitter, and Reddit. When they share your content, other people that might not have been aware of your existence get to know who you are. They might even turn out to be your most loyal customers.
This dissemination of your content on social media is what helps to drive your brand's visibility and authority in its particular niche.
Sometimes, the tree that you go to tap for some creative sap when you need to generate content for your blog won't always give in. You will start to panic a little because you need a blog topic immediately.
You see, you have a schedule, and you have readers. Your loyal readers have grown accustomed to this schedule and they expect regular content.
They don't know about your blogger's block. They expect their content hot and on time.
This is where Hubspot's Blog Ideas Generator comes in.
It's a tool that helps you generate ideas for your next blog post, and it is easy to use. Just log in, enter a few nouns into the textbox, and receive a torrent of ideas and strong headlines to choose for your next blog post.
It generates several results so you can stash up and rest assured that you're set for the coming month (or two).
The best part? It's free!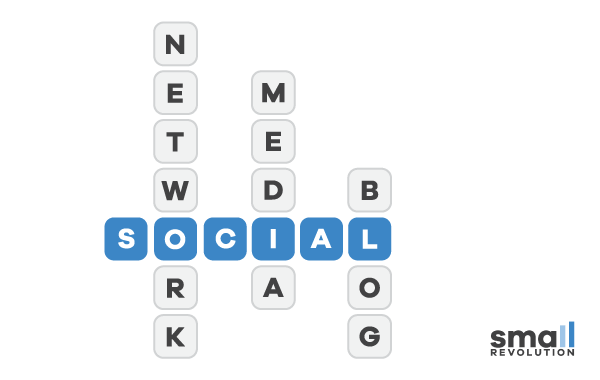 Small Revolution Blog
If you work online as a freelance writer, a virtual assistant, or if you run an eCommerce store, then in all likelihood you will have encountered the Small Revolution Blog at some point.
The Small Revolution team is dedicated to helping people with their online careers.
Whether you're just starting or you're a seasoned veteran in the industry, reading their blog or enrolling in one of their courses will boost your skills and knowledge about navigating the freelancing world.
With their blog, they tackle a wide range of issues that any freelancer experiences at least once in the course of their career. They've recently put together a definitive guide for a copywriter salary.
For example, their post on The Bare Truth About What It's Like To Be A Copywriter is as informative as it is entertaining.
If you're a freelance writer, you should have a read.
Hemingway
Have you ever come across a sentence while reading a book or a blog post that was so long and complex with its multiple ideas and messages that you struggled to read through it and found yourself looking for a comma or a period to end the agony of navigating this meandering string of words and ideas or in this case almost forgetting that it is a question because the question mark just isn't coming?
Well, the Hemingway Editor was developed to deal with this kind of uncongenial writing.
You only need to paste your text into the editor, and it will highlight all instances of hard-to-read sentences, passive voice, and complex words that you need to substitute with simpler ones.
You'll make your content easier to read, leading to happier readers and an increase in the sharing of your content and traffic to your site.
Grammarly
Whether you're a professional writer or you're just drafting an email to your boss asking for a raise, you need to make sure that there are no embarrassing errors in your text.
An error-laden, semantically imprecise piece of writing will dim your efforts and leave a dent on your reputation. It also comes off as disrespectful to your readers, implying you did not make an effort to correct your errors before publishing your content or sending the email.
You need that salary raise, and you need to attract the loyalty of your readers in order to boost the traffic to your site. You can't let lackluster grammar get in the way of that now, can you?
Enter Grammarly:
If you write anything on your computer, you need to get Grammarly.
That's a strong marketing statement to make. You need to have an even stronger product to support your claim.
You will be the judge of how strong a product Grammarly is, but the fact that it made it to this list should tell you a lot about its viability.
Grammarly is your go-to line of defense against embarrassing typos and grammatical errors.
Here's a list of features and analyses that it carries out on your content:
Grammar checker
Spellchecker
Readability of your text
Conciseness
Vocabulary enhancement suggestions
Genre-specific writing style checks and suggestions
Plagiarism detector that checks more than 16 billion web pages
With all these capabilities, you can see why Grammarly should be in your arsenal.
Take Your Freelance Career to the Next Level
Your toolbox should be appropriately stocked to ensure that you're producing quality results every time you get down to work.
You also need to learn how to put these tools to good use so that you get the most out of them.
Small Revolution helps you do just that with their blog articles and well-structured courses. Take advantage of their informative resources today and start boosting your effectiveness and efficiency as a writer!