Perhaps you're bursting at the seams with great business ideas and are interested in learning how to run a successful eCommerce store. Maybe, you've had a strong desire to quit your 9-5 job and now want to know the ins and outs of becoming an entrepreneur.
Having a certain level of training to sustain a thriving business is vital, especially when it comes to building brand awareness and reaching new customers in a competitive market.
Luckily, massive open online courses (MOOC) websites are devoted to business entrepreneur training and related systems. These courses can equip you with valuable skills such as:
Analytical and critical thinking
Project and resource management
Interpretation and use of financial data
Problem-solving, decision-making, and logical thinking
Innovation, creativity, and execution strategies for starting a business
Within a few weeks of enrolling in these courses, you can acquire business skills that'll help kick-start your entrepreneurial journey without the potential six-figure tuition fees you'd incur for a full-time MBA program.
1: Entrepreneurship 101: Who Is Your Customer?
You may have the best product and/or service offering, but is it customer-centric? To deliver positive results in today's competitive marketplace, you must listen to your customers.
Offered by MOOC provider MIT, the Entrepreneurship 101 equips you with the knowledge that helps you better understand your target audience.
Upon course completion, you'll know how to:
Study and conduct market research to spot business opportunities.
Build a target-specific subset of end-user profiles that're most likely to respond positively to your business.
Calculate your company's total addressable market (TAM).
Differentiate between top-down and bottom-up market forecasting.
Understand your customer persona through research, surveys, and interviews.
Develop a marketing strategy when trying to launch a new product into the marketplace.
Who benefits from this course: Anyone who plans to work directly with customers. This course will help you gain a deeper understanding of today's changing and more demanding customer persona, including:
Market research strategies
Sales and marketing strategies
Customer service
Tip: Consider combining Entrepreneurship 101 with this free online entrepreneurial on edX learning platform: Product and Service Creation in the Internet Age—a 10-week introductory Business and Management course by MITx.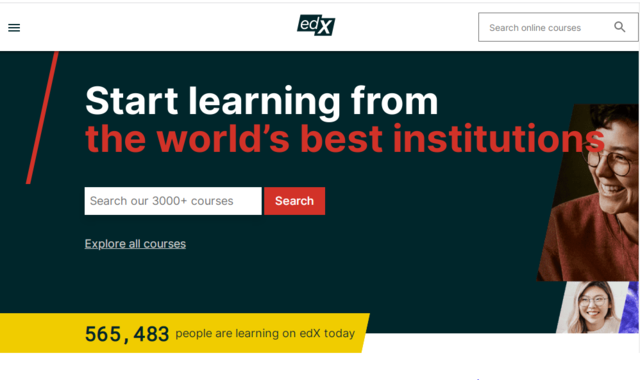 2: Developing Innovative Ideas for New Companies: The First Step in Entrepreneurship
In Developing Innovative Ideas for New Companies, the process of setting up and launching a business is broken down into five phases:
Idea generation
Idea evaluation
Planning
Company formation or launching
Growth
Offered by Coursera on edX, the world's leading learning platform, this introduction to entrepreneurship class comes highly recommended for entrepreneurs who need a business background in industry and markets.
This course will teach you how to demystify the startup process, and by the end of it, you'll be able to:

Identify entrepreneurial opportunities
Create innovative business models for your startup
Define your top priorities to improve your decision-making strategies
Develop an entrepreneurial mindset for producing sustainable business models
Who benefits from this course: It's for anyone who feels overwhelmed by creating a new business venture and wants to learn the fundamentals of carefully planning, setting up, and building a thriving business.
3: How to Build a Startup
How to Build a Startup is a one-month, free online business course from Udacity. The course teaches hopeful entrepreneurs the steps to follow when building a successful business. Upon completion of this free course, you'll have a thorough comprehension of:
The stages of a customer lifecycle
Identifying critical resources for your startup
Revenue models—calculating the costs associated with your project
The ins and outs of startups from a business perspective
Business models and value propositions
Who benefits from this course: This class teaches Customer Development Processes. Newbie entrepreneurs will learn how to develop and, most importantly, test their ideas using real-time data from their target audience.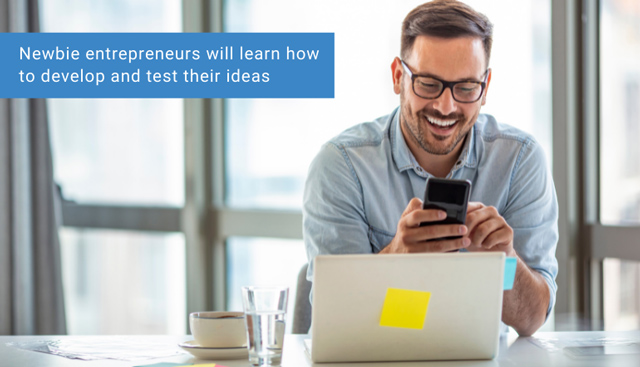 Students will also learn the correct methods for customer acquisition, conversion, and deployment of relevant products that meet customer needs.
Tip: You may also be interested in a Udacity-inspired course offered on the edX learning platform called Get Your Startup Started. In this class, you can learn how to secure viable funding to get your startup off the ground.
edX is among the largest learning platforms that provide university-level courses in different disciplines.
Check out the video below and learn how to enroll and get free courses on edX.
4: New Venture Finance: Startup Funding for Entrepreneurs
You have the idea, the know-how, the passion: how about the capital?
Such is the case with many newbie entrepreneurs who have great business ideas but don't know how to "speak the investor language" of raising venture capital to finance their ideas.
New Venture Finance: Startup Funding for Entrepreneurs is a four-week short course that introduces would-be entrepreneurs to the vocabulary of investment.
This short course by Coursera teaches you how to create an investor pitch that'll help you raise the funding your business needs.
Aspiring entrepreneurs who want to understand how to secure financing for their business idea will learn valuable lessons, such as:
How to negotiate capital for a new venture like a pro
The basics of funding sources, valuations, and financing
The differences between early-stage and later-stage financing
How to develop winning investor pitches, including to who and when to pitch
How to avoid common pitfalls when pitching for funding and how to close the deal
Who benefits from this course: Innovative, hopeful entrepreneurs who focus their energies on formulating ideas but lack the know-how to create winning investor pitches.
Expert Tip: Did you know that writing winning investor pitches is nothing more than writing persuasive copy to convince funders to finance your venture?
In that case, consider combining New Venture Finance: Startup Funding for Entrepreneurs with a MasterCrafter Course from Small Revolution and learn how to write a winning grant copy every time.
The table below gives details about:
Course names
Link to the institution offering the course
The duration of the study and whether it's free or paid
Whether there is a Certificate of completion
| | | | | | |
| --- | --- | --- | --- | --- | --- |
| Course Name | Institution | Skill Level | Free | Paid | Certificate |
| Entrepreneurship 101: Who is Your Customer | MIT on edX | Introductory | Yes | $49 | Yes |
| Developing Innovative Ideas for New Companies: The First Step in Entrepreneurship | Coursera | Introductory | Yes | Financial aid available | Yes |
| How to Build a Startup | Udacity | Intermediate | 1 month Free | N/A | N/A |
| Get Your Startup Started | Udacity  | Beginner/ Intermediate | 3 Weeks Free | N/A | N/A |
| New Venture Finance: Startup Funding for Entrepreneurs | Coursera | All Levels | 20-hours Free | Financial aid available | Yes |
Frequently Asked Questions
Are these online entrepreneurship courses completely free?
Mostly. However, the fee-based course platforms offer audit versions of their class free of charge.
But there's a catch, if you want to enjoy certain perks of the course, such as earning a verified certificate of completion or unlimited access to course materials, you'll be required to pay a one-time-only or stipulated monthly fee.
How long is the average online entrepreneurship course?
Some courses can be as short as a few hours or as long as 3 to 6 months. To get the best out of an online entrepreneurship course, plan to set aside at least 3 to 5 learning hours per week.
Do I need any learning software or programs when taking an online class?
No. You do not need special software or programs to access the online entrepreneurship course materials featured in this guide. However, you'll need access to a fast, reliable internet connection that can support streaming video content.
Share on Facebook: