The aim of this guide is to help you find an expert in Photo Processing and Retouching on oDesk to improve your product photos.
After you have finished your photo shoot, you'll be very pleased with the outcome. However, if you look closely you may notice some scratch marks, bits of fluff, or areas in your photographs where the lighting is not quite right.
At this point, you would engage a professional retoucher to improve your product photos.
Below are some examples of photos that show comparisons between unprocessed and processed photos.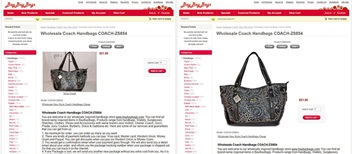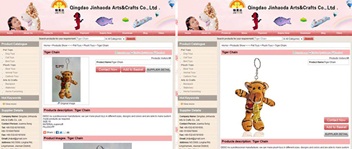 To Photoshop or not to Photoshop, that is the question.
The scope of adjustments a professional photo retoucher can make to a photograph in Photoshop is staggering. So is the difference in the amount of work hours they will take and the resulting price tag attached to it.
The very basic adjustments include:
elementary color correction (removing color casts from photos),
cropping the photos to a uniform size,
optimizing them for web (in order to improve load times and minimize bandwidth usage) and
watermarking them with your logo.
Since only around 30% of this work is done manually, while the rest is automated with Photoshop actions, you can expect this process to be inexpensive and completed very quickly.
Assuming you have followed our DIY product photo advice and provided decent quality photos, a professional who knows what she/he is doing can easily process around 50 photos per hour in this manner.
Beyond this, the adjustments you are most likely to be interested in are:
removing dust and scratch marks,
cutting out the product to produce either a clear white background or transparency and
adding reflections at the bottom of the product image.
The best way to make an estimate of how much this would increase the work time and the cost is to speak to the retoucher directly, providing them with samples of your product photos.
Step 1: Find A Professional Retoucher To Improve Your Product Photos
Search Google.com for "photo retouching" and you'll be inundated with hundreds of professionals and services. Most of the websites will show you a portfolio, but rarely will they mention price.
Or if they do mention a price, you'll be horrified at the potential cost. It is difficult and time consuming to wade through all the options that are offered.
There is an easier way! oDesk.com is a freelancing marketplace, and has plenty of people offering retouching services. You can hire a retoucher on an hourly or job rate.
Be careful not to fall into the trap of using an inexperienced, cheap retoucher. Anyone with Photoshop could say that they can offer a retouching service, but they rarely have the skills or attention to detail to provide a truly fantastic result. You want good results!
There are plenty of examples of poor photo retouching. You don't want your product photos looking worse than when you started. Don't be tempted to use the cheapest retoucher you can find – you will be disappointed with the results. Just take a look at these extreme examples of bad retouching.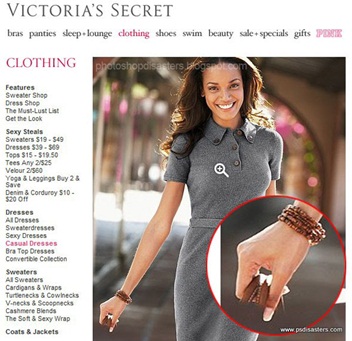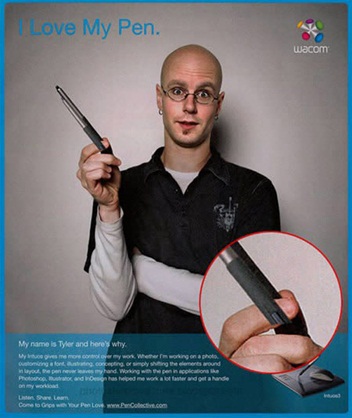 Step 2: Understand The oDesk Contractor Search
To get started, go to www.odesk.com and search for "retouching". You will see a screen that looks similar to the below.
You will probably notice, after looking at your search results for a bit, that there is no option to sort the contractors by any criteria, only that of refining the search results.
The sorting criterion is fixed and is a combination of:
The keyword match between your search terms and the contractor's profile – your search will turn up contractors that have entered the relevant keywords into their oDesk profile.
The keyword match between your search terms and contractor's completed jobs – contractors that have completed more jobs with keywords you are searching for will get a boost in the search rankings.
Contractor's overall feedback score – contractors with higher overall feedback scores will get pushed to the top of the search results.
Contractor's availability – contractors that come up at the top of their related searches naturally get invited to more jobs. As a consequence, they get hired for more jobs and eventually get to the point where they cannot take on any more work and start declining job offers. Those that repeatedly decline job offers will be pushed down in the search results – this is oDesk's way of ensuring that the contractors you find via the search function are more likely to be available to do the work you are offering.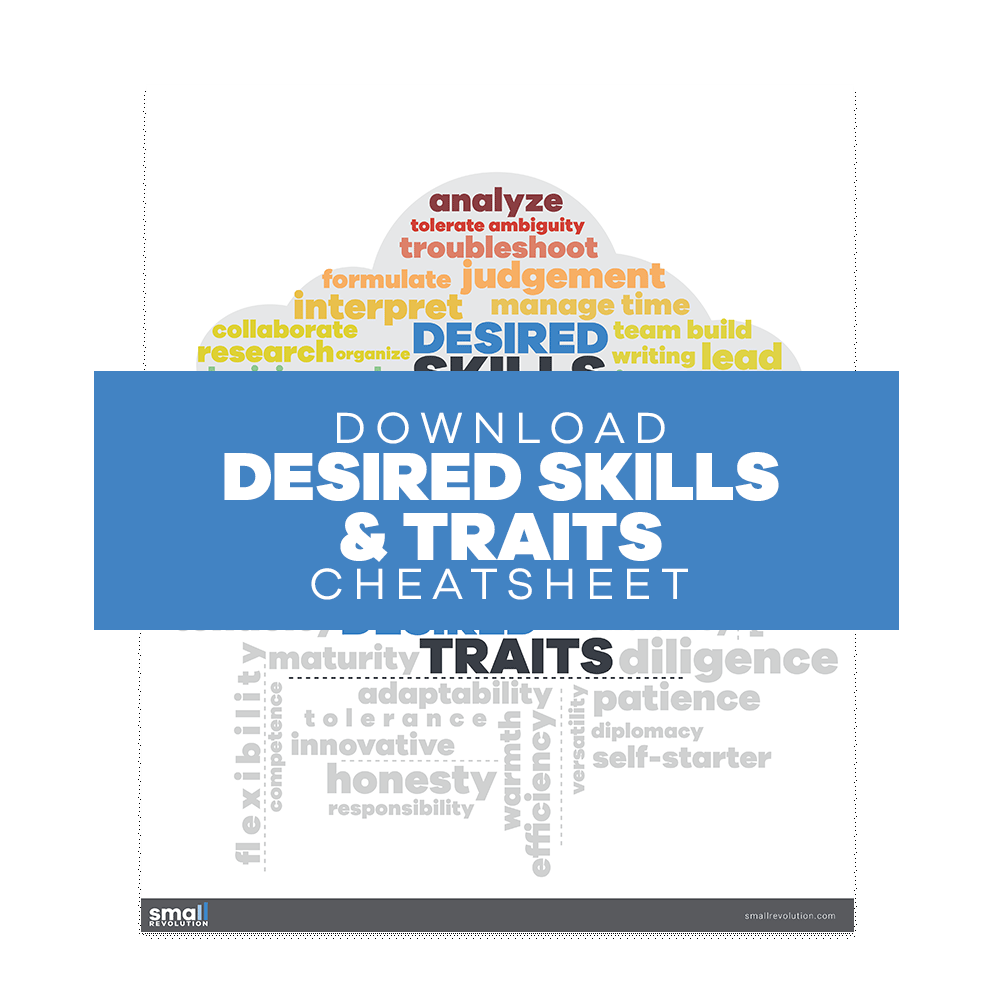 While this means that the top ten search results you get will be contractors with relevant skills, and likely available to start the work on your project within a few hours, it also means some of the better, more suitable contractors might have been pushed down the search results.
You should also keep in mind that hundreds of new contractors join oDesk every day, and the search results will not turn up candidates who may be perfect for your job but have no feedback to ride to the top of the search results.
It is prudent therefore to invite your desired candidates to your job posting, but keep the posting public. Newbies on oDesk will often lower their hourly rates while they are new to oDesk, trying to level the field and be more eligible in a marketplace that is very competitive.
Without any feedback to go on, you will need to rely on their portfolios and look for strong cover letters, but you may be able to find great workers at bargain prices this way.
With all of this in mind, you can start refining the search results based on feedback score, hourly rate, hours logged on oDesk to date, contractor location and other criteria, depending on what you are looking for.
Step 3: Make A Good Job Posting
When creating a job posting you should aim to provide as much detail as you can, as well as a set of questions for the prospective candidates to answer when applying.
Example of a poor job posting:
"Need 200 photos edited for my online store"
Example of a great job posting:
"Need the following work done on 200 product photos: color correction, deep etching, cropping to uniform size, watermarking, optimizing for web. Please edit the attached sample and send it with your application, along with your answers to the following questions:
When can you start work on this project?
How many work hours per day can you dedicate to this project?
What is your estimate on the total amount of work hours needed to complete the project?"
Between the answers to these three questions and a processed sample sent by the candidates, you will get some very important pieces of information that relate to your choice of candidate.
Just by including the three questions and a sample image for contractors to process, you can easily cull candidates who send generic applications without even bothering to read your job posting. This is a common practice.
By asking for a processed sample you get to see exactly the kind of result you can expect from your prospective candidates.
From the answers to the three questions you get a cost and delivery time estimate for each contractor's bid – a very important piece of information that is likely to show you that hiring the candidate with the cheapest hourly rate will not always result in the lowest possible expenses.
In addition to all of this, you save on time spent interviewing the individual candidates.
Step 4: Decide Who To Work With On oDesk
Finally, we present to you some exemplary oDeskers who specialize in photo retouching.
Aleksandar Petrovic from Serbia (US$20.00 per hour)
https://www.odesk.com/users/~~d2b606d540f9777e
We have worked with Aleksandar for all our photo retouching over the last 2 to 3 years, and have found him to be exceptional. He communicates well, is easy going and takes a lot of pride in his work.
As of writing Aleksandar's rate is US20.00 per hour. This is considerably less than many of the retouchers that advertise via Google.
Aleksandar can provide very precise work time estimates if you give him a couple of sample photos and list all of the corrections you would like performed.
Here are some samples of the work he completed for us on GazebosAustralia.com.au.
Aleksandar extensively processed 21 photos in this manner, providing clipping paths and creating see-through portions in place of mesh walls, also color-correcting, resizing and renaming images with search engine friendly names. A total of 6 work hours spent on this project.
Other oDesk Photo Retouchers
Below are a few more photo retouchers who could be worth contacting.
Martin Maschke from USA (US$13.33 per hour)
https://www.odesk.com/users/~~da8eb79b4168222c
We have also worked with Martin on a few projects. His work is also very good, he is an excellent communicator and completed the work on time. Martin's portfolio is versatile and convincing in showcasing his precision and attention to detail.
Rowel Nillas from the Philippines (US$8.89 per hour)
https://www.odesk.com/users/~~1c6365c4277bb78f
Rowel's portfolio is not very convincing when it comes to color correction and elaborate retouching, but his deep etching and clipping path samples look good.
Shahzad Ahmed from Pakistan (US$7.99 per hour)
https://www.odesk.com/users/~~8c78562b5ae460e2
Shahzad has some impressive samples of deep etching work, and of some advanced photo manipulation.
Svetlana S. from Ukraine (US$16.67 per hour)
https://www.odesk.com/users/~~48c0e6596df0f703
Svetlana's portfolio speaks volumes of both her experience and her attention to detail, especially when it comes to jewelry and real estate photos.
Final Checklist
In summary, here are the things that you need to do in order to find photo processing and retouching expects to improve your product photos:
Decide which product photo needs a retouch.
Find a professional retoucher.
Find professional retouchers in oDesk.
Learn how to search for desired contractors in oDesk.
Make a good job posting.
Once you have a list of applicants, decide who you want to work with.
Photo by freepic.diller / CC BY